Trending Project
Trending Project: (GMX)
Arbitrum's largest perpetuals DEX is outperforming following the collapse of FTX.
Friend & Sponsor
Across

- Across.to is the bridge you deserve
GMX is a decentralized perpetual futures exchange deployed on Arbitrum and Avalanche. GMX utilizes a unique model where users can provide liquidity to the platform via GLP, a pool of assets that includes ETH, wBTC, and stablecoins. GLP serves as the counterparty for traders on the DEX, and accrues value from trading fees as well as trader losses.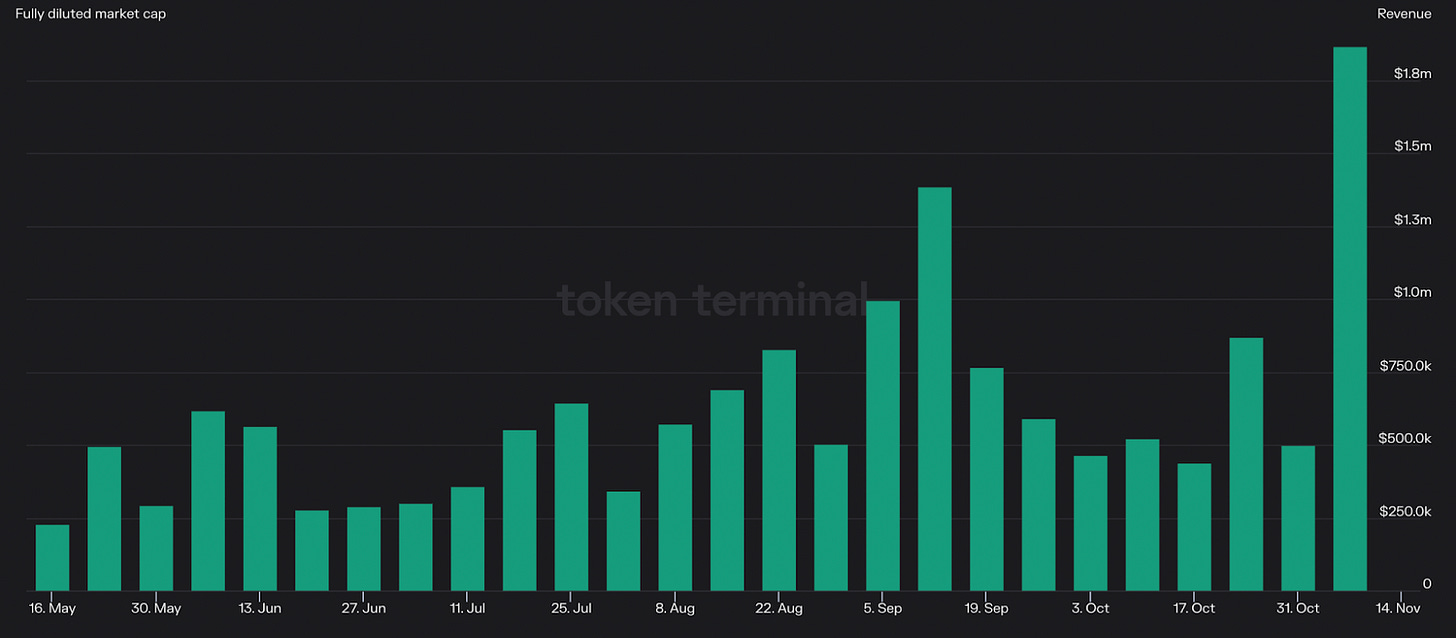 GMX is currently the second largest perpetuals DEX, facilitating more than $34.3B in volumes over the past six months, while generating $15.9M in revenue during this period. However, it is worth noting that the protocol did operate at a $24.8M loss during this time, as the platform emitted $40.7M in esGMX incentives. GMX is governed by the GMX token, which users can stake to earn protocol revenue (30% of all fees generated on the platform).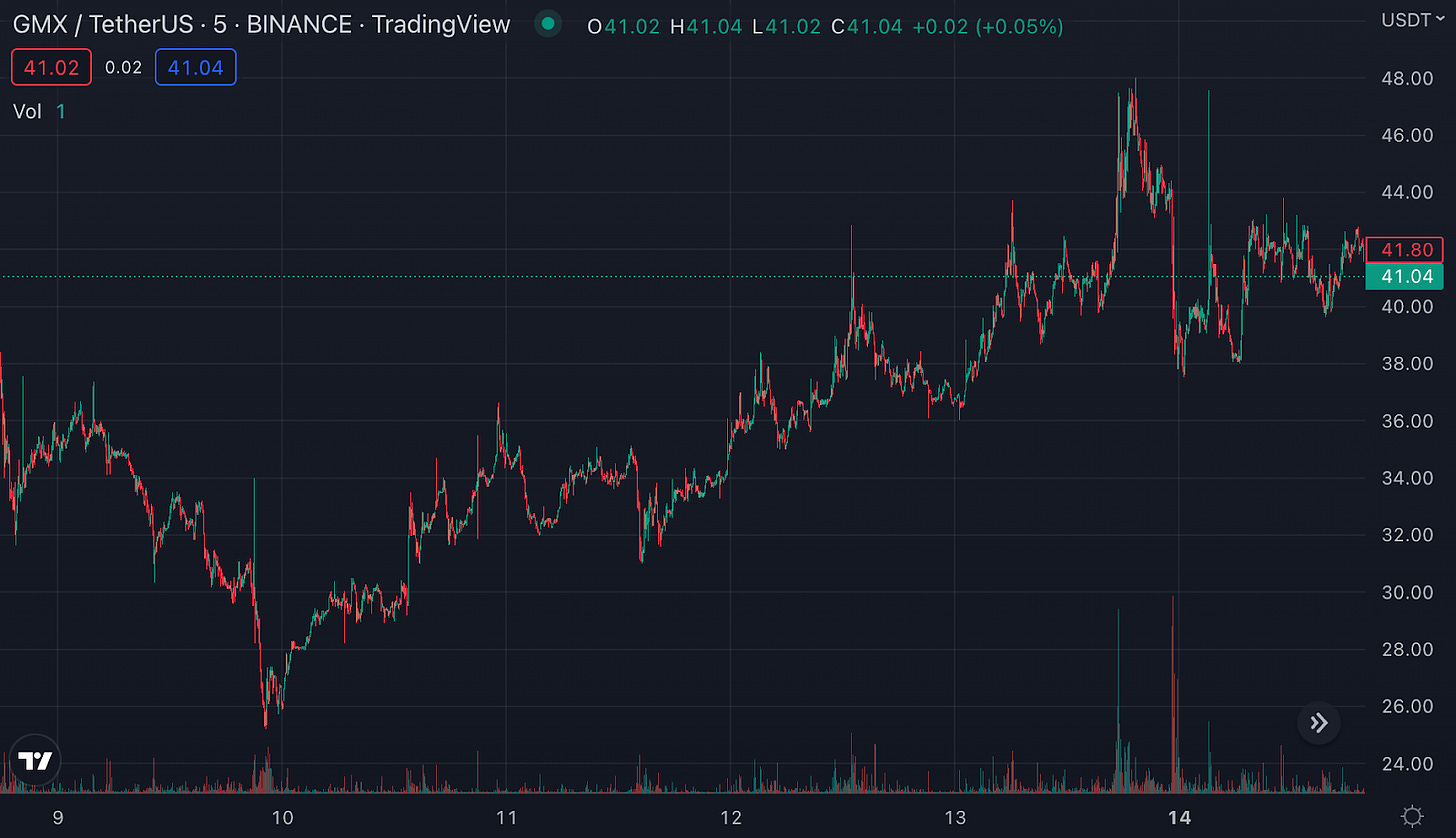 The price of GMX has increased 4.8% against USD and 41.2% in the past week. This outperformance, along with the governance tokens of other perpetuals DEXs such as dYdX (DYDX) and Gains Network (GNS), can likely be attributed to the collapse of FTX, as investors may expect perps trading volume to move to DEXs. The move may also be due in part to an increase in trading activity on GMX amidst volatility in the market, as the exchange posted record high weekly volume and revenue numbers of $5.0B and $1.9M respectively.
Hotness Rating (🔥🔥🔥🔥/5): GMX has outperformed as its centralized counterparts crumble. While record-high trading volumes may decrease in the short-term as volatility subsides, the protocol is poised to benefit from increased usage of decentralized perpetual exchanges, growth of the Arbitrum ecosystem, and protocol-specific catalysts such as the launch of synthetics and a potential BSC deployment. While markets are illiquid and conditions remain treacherous, long-term investors should keep GMX atop their radar.