Trending Project
Trending Project: TerraUSD (UST) 📈
Crypto's largest decentralized stablecoin is under pressure.
Friend & Sponsor
Kraken

- Visit Kraken.com to learn more
Sector: Stablecoin
Network: Multi-chain
Market Cap: $18.32 billion
Hotness Rating: 🔥
UST is an algorithmic, dollar-pegged stablecoin. UST is in the midst of a significant stress test as it has experienced significant downward pressure on its peg since May 7. As of writing, the stablecoin currently trades at roughly ~$0.985 on Binance and Curve on Ethereum.
📖 To read more about how UST works in depth, click here.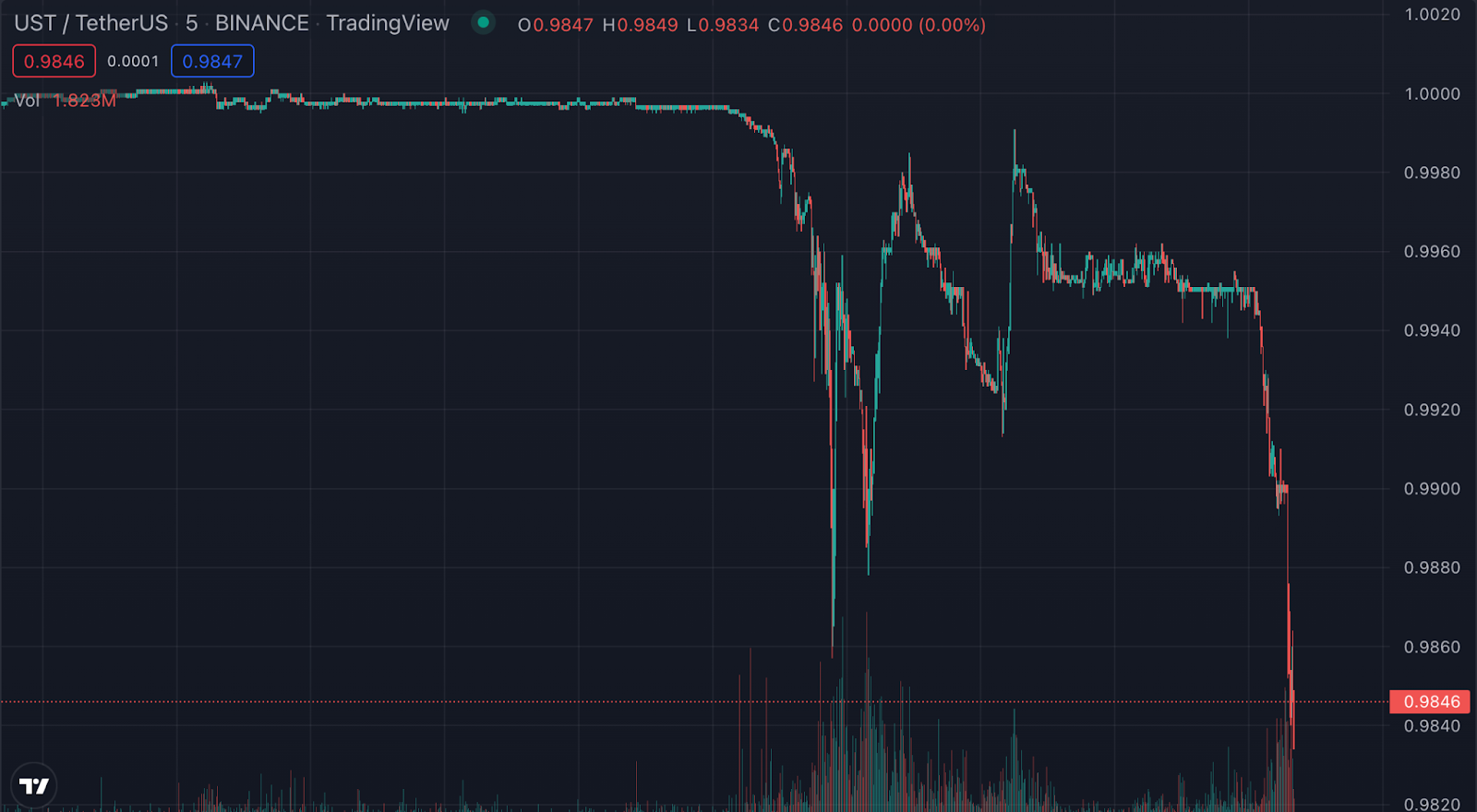 The de-pegging comes in the midst of major outflows on Anchor, which has seen its UST deposits fall 25.2% over the past 3 days from $14.08 billion to $10.40 billion. Anchor, a money market that has helped to catalyze the growth of UST by paying a fixed rate—currently 18.57%—to UST depositors, holds more than 55.7% of stablecoin's total supply.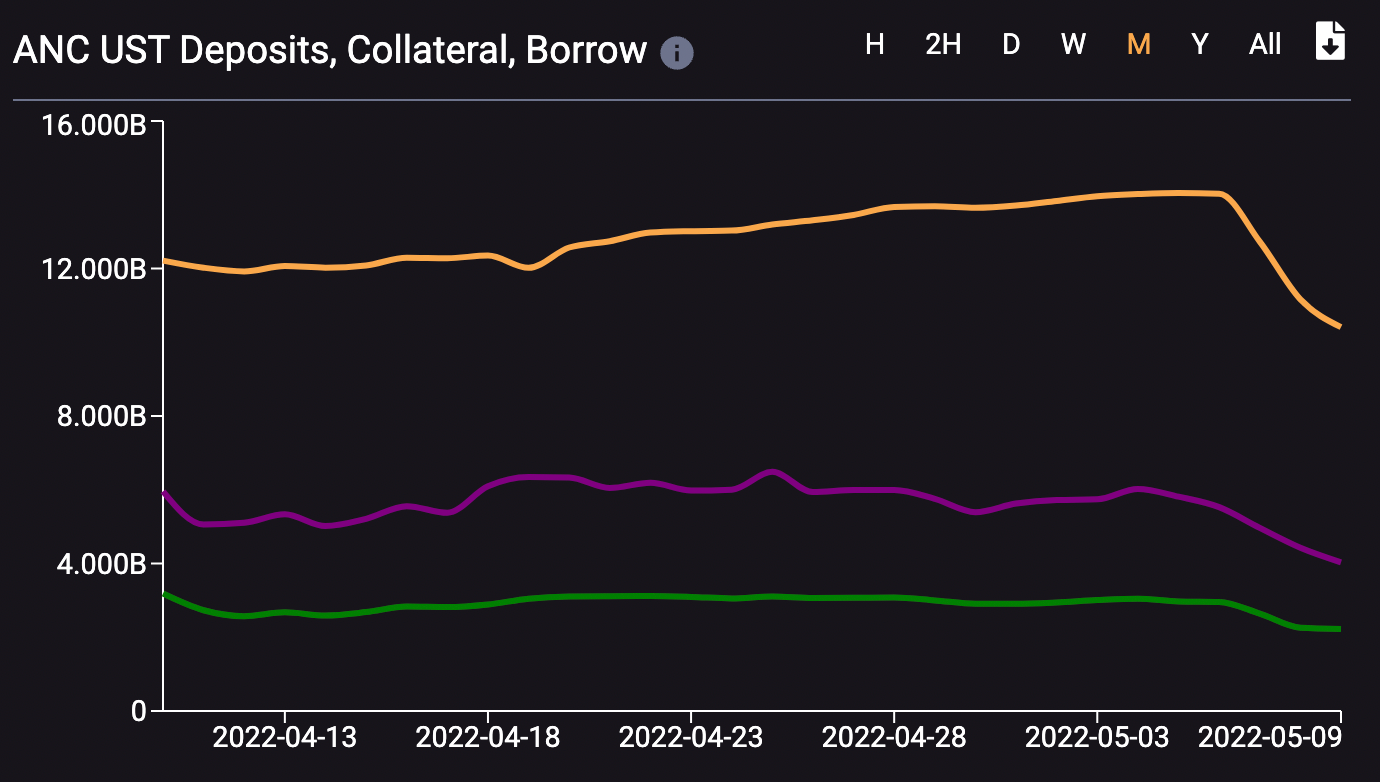 The UST-3CRV Curve pool, the most liquid pool for the stablecoin on Ethereum, has also become imbalanced, currently at a ratio of ~81.2% UST to ~18.8% 3CRV. The pool, which first became imbalanced on May 7, intends to have a 50/50 split between UST and 3CRV (the base trading pool for stablecoins on the DEX which consists of USDC, USDT, and DAI). While it holds just ~3.4% of the total UST supply, liquidity drying up may prove to have a significant impact on the market psychology and confidence in the stablecoin.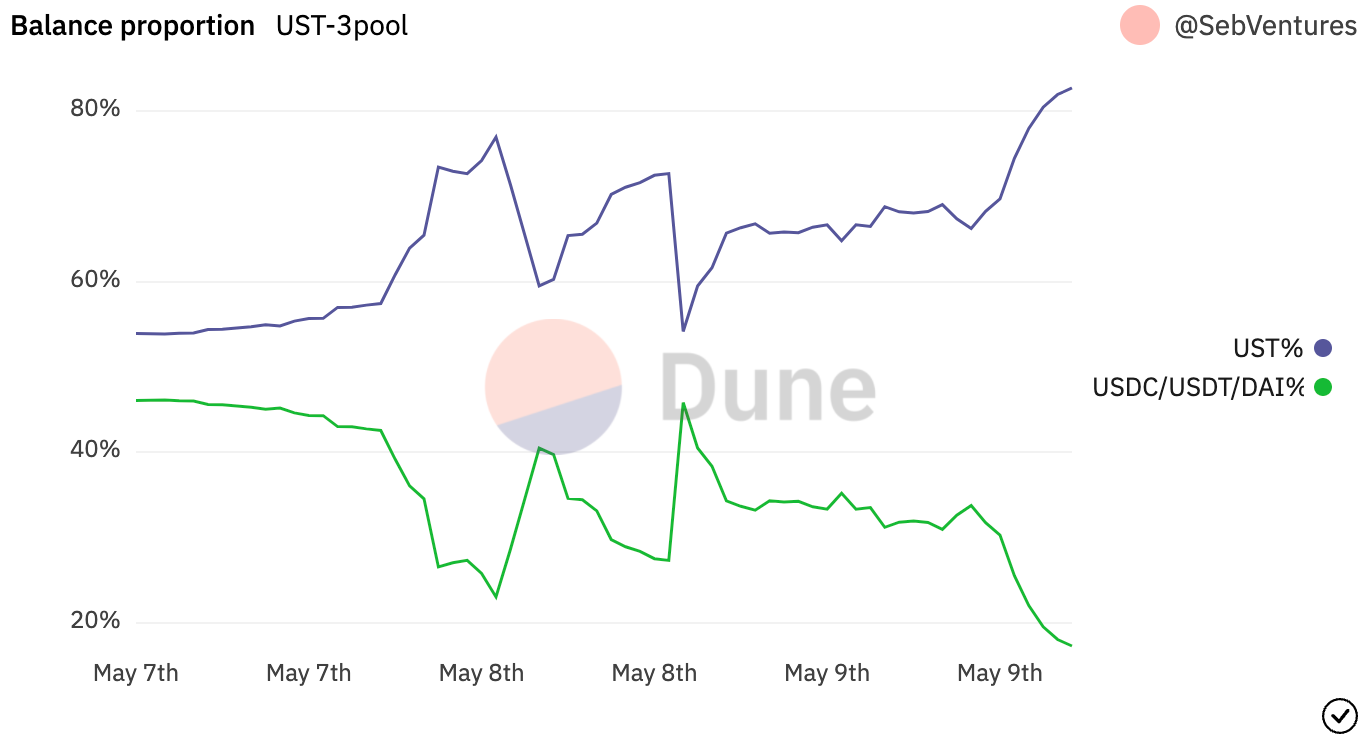 Along with the duress of the peg and Curve liquidity, the price of LUNA has dropped more than 30% from $76 to $53 over the past three days. With its circulating market cap falling to $18.24 billion, meaning the value of LUNA is less than that of all outstanding UST. As a result, not everyone would be able to exit the system, i.e. redeem $1 of UST for $1 of LUNA, should they choose to.

To help stabilize the peg, the Luna Foundation Guard (LFG), announced they will be loaning $750 million of Bitcoin and $750 million of UST to OTC desks. This Bitcoin, which was accumulated as a part of the Forex Reserve fund, will likely be sold in order to help bring the peg back to $1, but in doing so, runs the risk of further bringing down the price of LUNA.
Hotness Rating (🔥): DeFi's largest decentralized stablecoin is undergoing a significant stress test. Terra investors and UST holders should take precautions and monitor this situation closely.