News
The Great Miner Migration | Weekly Recap
China's mining ban is actually good for the country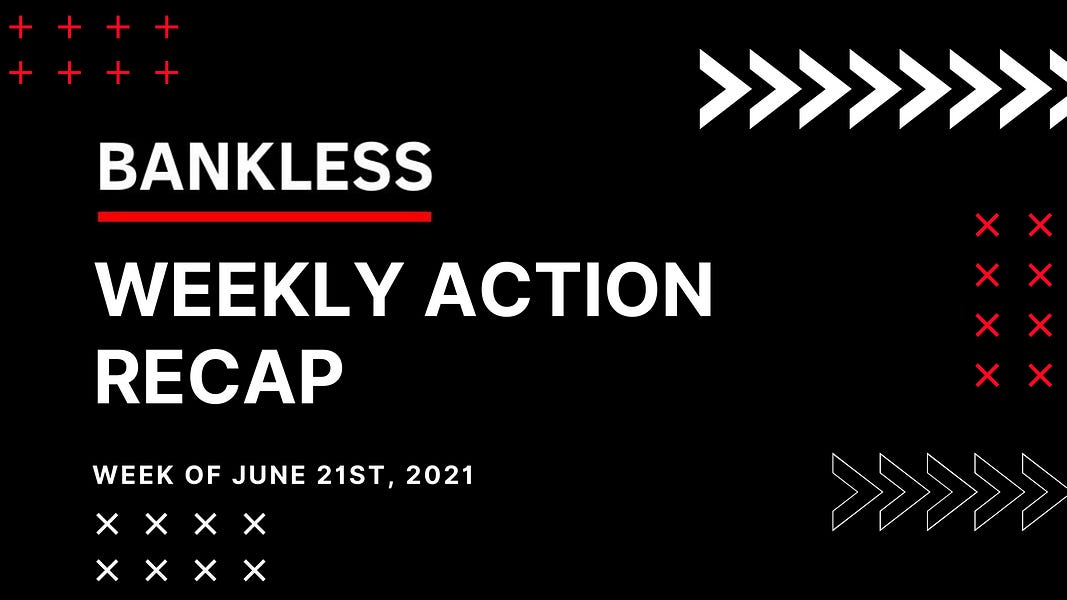 Friend & Sponsor
Across

- Across.to is the bridge you deserve
Dear Bankless Nation,
Chinese Bitcoin miners are fleeing the country following the recent ban. While we haven't concretely discovered the reasoning behind the ban, there are a few rumors.
For one, China may be looking at Bitcoin as a hindrance to its ambitious climate goals. To give some context, President Xi Jinping committed China to achieve carbon neutrality before 2060.
The country is one of the largest greenhouse gas producers in the world, so these are clearly ambitious goals. Obviously to meet them, it will require the country to make drastic changes over the coming years.
As a result, Bitcoin's environmental concerns (which we know are dubious) may have made it a victim of the country's clean energy goals.
Others also believe Chinese authorities view crypto as a threat to its central bank digital currency—a crucial aspect of the country's plan to become an economic powerhouse.
Additionally, there's the standard "crypto facilitates illicit transactions and money laundering" claims that we've all heard time and time again. But as Nic Carter pointed out in his piece, does banning mining really do anything from preventing people from using crypto?
Not really.
But the outcomes are clear. Hash rate is taking a dive as miners across the country shut down. With over 65% of the network's mining power allegedly located in the country, this is a significant shakeup in the network's geographic distribution of hash power.

Who will be the new dominant player is up in the air—only time will tell on this.
But there's a silver lining behind the ban. While the security of the network is taking a hit, this is actually good for the overall health and decentralization of the network.
The concentration of mining power in China has been a concern for many critics over the years. This ban mitigates this issue significantly.
All I know is that this feels like the same old China FUD that we see every cycle.
So will it matter in the long run?
If history is any indicator, probably not.
But we shall see :)
- Lucas
P.S. Ledger launched their Paraswap integration—allows you to swap any tokens at the best price directly from your Ledger Live app. Who knows….might be worth it
---
Recap for the week of June 21st, 2021
---
Listen to podcast episode | iTunes | Spotify | YouTube | RSS Feed
---
ACTION RECAP
WATCH & LISTEN
🎙️ Listen to Facing the Frontier | Jim Bianco
METAVERSAL 🧙‍♂️
BANKLESS DAO 🏴
---
Weekly Subscriber Perks 🔥
The Bankless badge gives you access to perks like these:
Launch your own raffle for Bankless Badge holders! Go ahead. We can't stop you.
---
📺 Episode 50 of State of the Nation
🎙️Listen to Podcast Episode | 📺 Watch the Episode
We're now live streaming State of the Nation—join us at 2pm EST every Tuesday!
---
🗞️ Latest Weekly Rollup.Download the crypto meta to your brain in this weekly show.
Listen to podcast episode | iTunes | Spotify | YouTube | RSS Feed