NFTs
Optimistic NFTers 😄
Accidental CryptoPunk sale, Axie Infinity launches Katana, SuperRare's making moves, & more!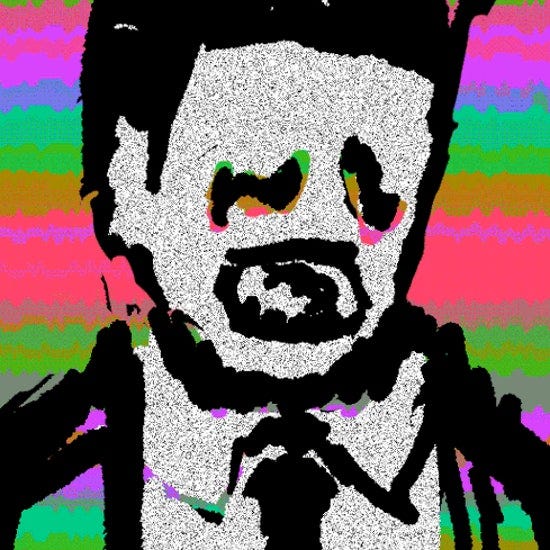 Friend & Sponsor
Across

- Across.to is the bridge you deserve
Dear Bankless Nation,
We're at the precipice of the open metaverse. There's a tangible sense of optimism in the air.
We have hope in each other and in our growing toolboxes, e.g. NFTs, DeFi, DAOs, L2s. We have hope we can face everything ahead with skill, wisdom, and resolve.
There's tons of work left to do in all directions, to be sure!
But pound for pound I don't think you'll find a more optimistic space than what we have here right now. Hold on to that, and fight for it. It's priceless and will lead to much good.
As always, have a great weekend everyone and thanks for reading!
-WMP
---
🏆 Digital Collectibles
A seller accidentally sold CryptoPunk 7557 for 4.44 ETH 😢
Hyppe's Alpha Race #1 is now finished!
NFT avatar experiment project Nouns DAO just launched small grants funding for creative contributions to the Nouns ecosystem.
Speaking of Nouns, check out their new temporary Brave browser takeovers:
🎨 Cryptoart
Artist Ben Kovach is releasing Edifice as an Art Block Curated series this upcoming Monday.
A massive 1330 ETH bid on XCOPY's A Coin for the Ferryman was accepted!
🎮 NFT Games
Axie Infinity launched Katana, the leading NFT game's new bespoke decentralized exchange.
🌐 Virtual Worlds
🛒 NFT News & Platforms
💎 DeFi x NFTs
Remember Axie Infinity's Katana? The DEX is now offering RON liquidity rewards for two pools, AXS-WETH and SLP-WETH. Yield farm cautiously and responsibly, if you try.
---
Action steps