NFTs
Know Your NFT Market & Community
Here are some great resources to get you started on your path to NFT expertise.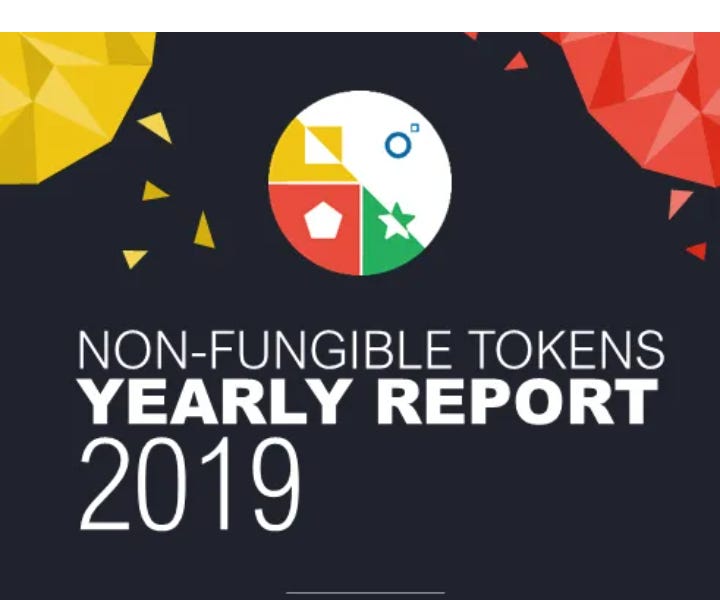 Dear Bankless Nation,
When you start diving into all the possibilities around NFTs and all the cool NFT projects already out there in the wild, it can be exciting and overwhelming all at once.
Where even to begin, right?
But there are a range of great resources available that you can lean on, whether you're a novice or beyond, to arrive at and maintain an informed sense of the current NFT market. Here, NFT market data services and community comms accounts are key and great starting points.
In today's post, I'll point you to a handful of these NFT resources that I turn to almost daily so you can try them out yourself.
The goal? Getting a better bird's-eye view of the NFT ecosystem. Let's jump in!
-WMP
---
Know your NFT market history
Tracking trade volume, average prices, numbers of owners, and so forth … this data is invaluable when it comes to getting a pulse of the NFT market -- not only how it is presently, either, but also how it was in the past.
To this end, some providers that offer excellent NFT market data are as follows.
NonFungible
NonFungible is a database service that tracks historical sales from all of Ethereum's NFT marketplaces. The site strives to bring transparency to liquidity and sales around the NFT ecosystem. The NonFungible team is also renowned for their high-quality Yearly Report series.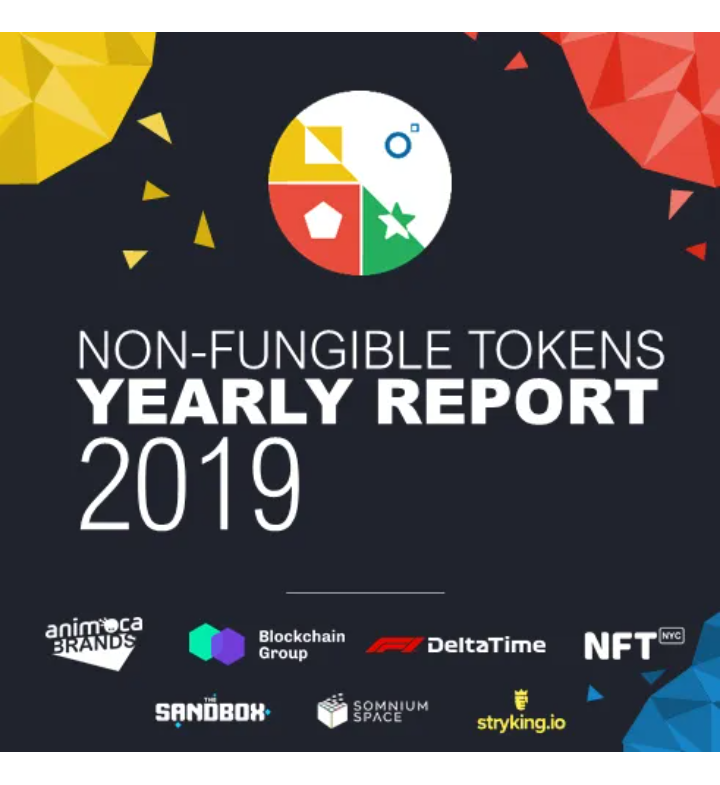 What to know: Check out NonFungible's Market Overview page. Here, you can readily find 7-day volume and sales, sort through historical data, and search by category (e.g. art, games, Metaverse land).
OpenSea
OpenSea, one of Ethereum's most popular NFT marketplaces and minting platforms, lets users easily trade and collect all types of NFTs or create their own tokenized media and storefronts. Alongside these features, OpenSea also offers an excellent data dashboard that's great for staying up to date on NFT market activity.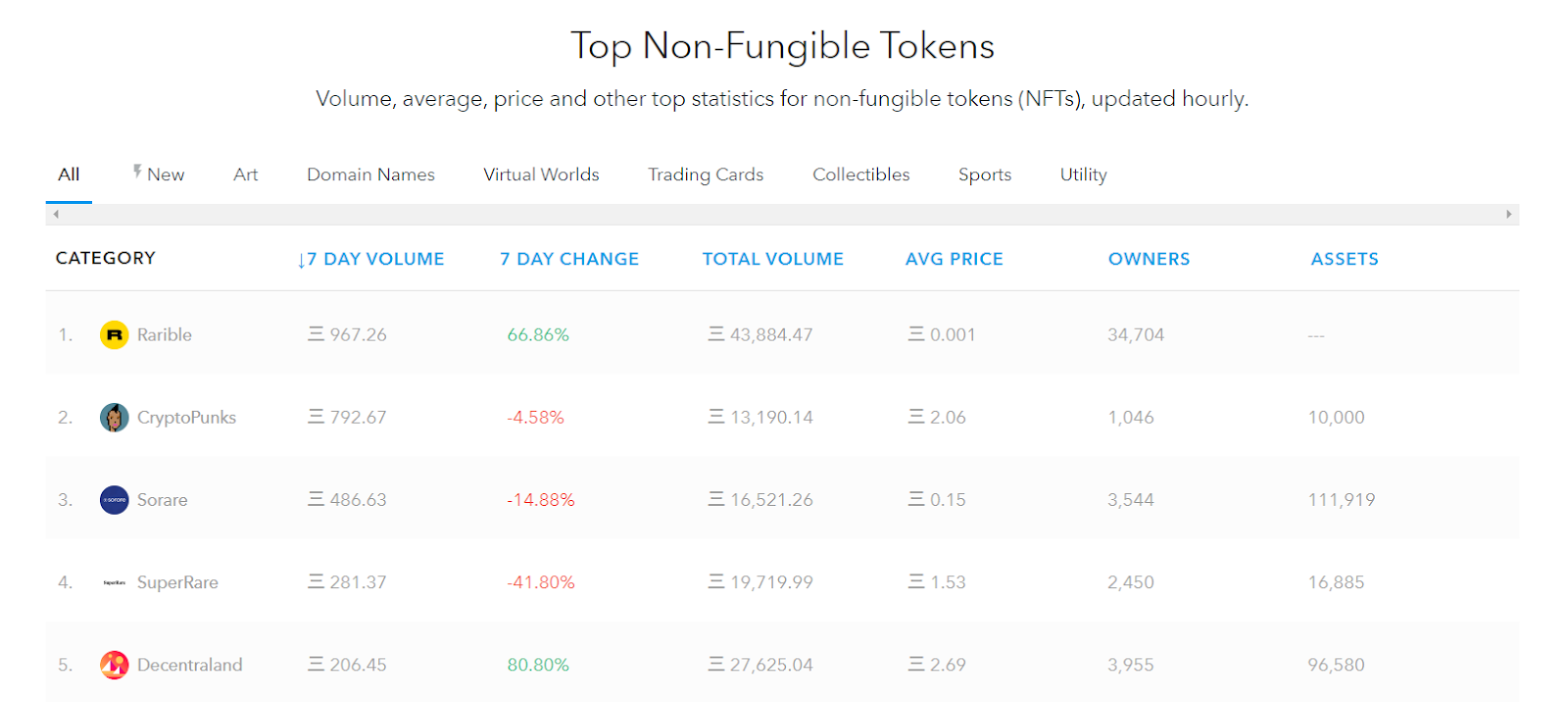 What to know: Head over to OpenSea's Rankings page to see the platform's top and search through top NFT market statistics, like volume, average prices, and beyond.
Cryptoart.io
Cryproart.io is a new data tracker site specifically tracking happenings in the blooming NFT-based cryptoart space. Created by Richard Chen, the service covers activity around top artists, high-profile NFTs, and more.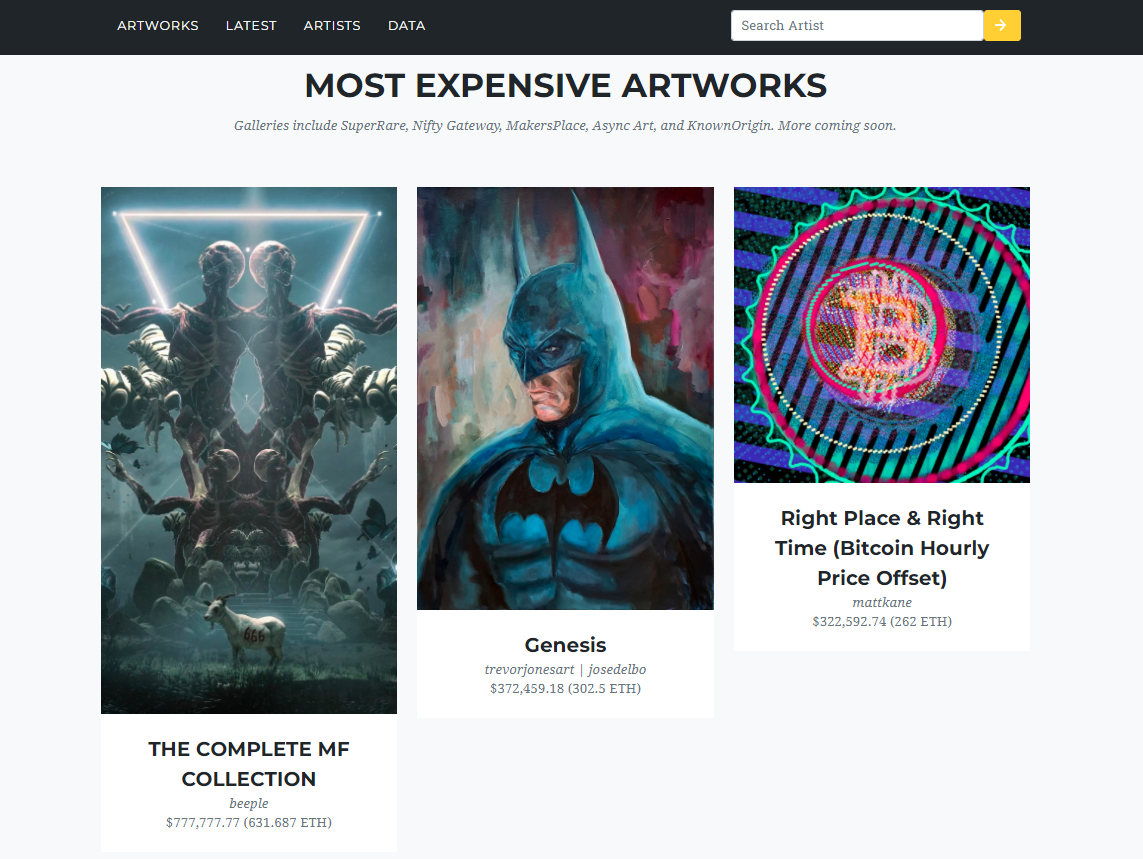 What to know: Head over to cryptoart.io's Data page to find some of the best cryptoart data around, as provided by Dune Analytics. Here you'll find insightful up-to-date graphs on primary vs. secondary sales, auction vs. direction sales volume, etc.
---
Know your NFT community
When it comes to understanding the current and historical pulse of an NFT project, checking out that project's main channels for community activity and comms is pivotal.
In this regard, these projects' Discord channels and main Twitter accounts are your best resources.
Discord's really a fantastic resource because it's an easy avenue to ask questions and interact with other passionate and knowledgeable users. Additionally, Discord's also great because you can readily dig through historical messages and get a sense of how a project has progressed.
If you're diving into NFTs now, you're going to want to join the Discord channel of any projects you're interested in. Here, your best bet is navigating to your project of choice's main website where they'll typically have their Discord link displayed prominently near the bottom of the page.
Lastly, there's Twitter. NFT projects will use their main Twitter accounts to release blog posts, announcements, and so forth, so these are great central resources for staying up to date with these project's latest happenings. Following these accounts is a great way to avoid scammers' misinfo because they are among the most authoritative outlets for project news. If you hear about some "development" but see nothing about it on Twitter, it's too good to be true.
---
Action Steps
Pick 3 NFT projects you're really interested in. Then go join their Discord community and track their past 7-day sales through NonFungible or OpenSea.