News
Instagram Goes Full Web3
Meta NFTs, JPMorgan trades on Polygon and Art Gobblers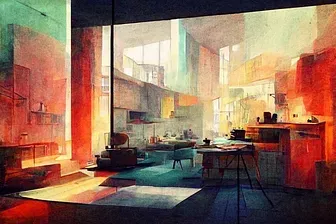 Friend & Sponsor
Fuel

- Explore Fuel - The Fastest Modular Execution Layer ⚡️
Dear Bankless nation,
Here's a recap of the biggest crypto news in the first week of November.
Meta goes all in on NFTs
In one of the biggest piece of crypto news all-year, Meta announced its massive NFT plans for Instagram this week.
Meta is planning a full-scale, end-to-end integration of Web3 infrastructure on Instagram to let users create and trade NFTs within the platform. This makes Twitter or Reddit's recent pivots into NFTs look small by comparison.
Meta is using the Polygon sidechain to host these NFTs, with integrations of MetaMask and Phantom wallets. On top of that, metadata will be stored on the decentralized storage provider Arweave.
As far as increasing the "total addressable market" for NFTs go, the potential onboarding of an audience of ~1.5 billion users takes the cake. 🤯
William Peaster has the full story on Metaversal.
JPMorgan trades on public blockchain
As TradFi incumbents come around to crypto, DeFi might soon find itself splitting into two separate ideological worlds. The first is the DeFi that Bankless readers would be familiar with — one pursuing a vision of self-regulated finance. The second might resemble the regulated TradFi status quo, albeit with improved efficiencies thanks to partial usage of blockchain infrastructure.
We witnessed a big development in the latter world this week.
The financial giant JPMorgan made a trade of tokenized fiat assets on the Polygon chain, as part of a conjoined effort with the Singapore central bank MAS and DBS bank.
The trade was performed on Aave's "Arc", a permissioned pool product that lets creators perform KYC on pool participants and tweak parameters like interest and FX rates. To perform KYC, JPMorgan incorporated the W3C's standards of verifiable credentials (for more on VC's, see here).
Is there a Bankless story here?
Well, for one, as long as these institutions try to reap the benefits of blockchain tech, their hostile rhetoric and support for anti-crypto regulation is going to appear more and more contradictory.
Polygon and Aave were born in the "degen" quarters of crypto, market-tested by "degens" themselves and invested in by VCs that were trying to serve this "degen" market demand that politicians have seemed so adamant on regulating out of existence. Without the very speculative degens that fueled the use of these DeFi infrastructures to begin with, there would be nothing for JPMorgan and central banks to experiment with today.
Second, insofar as this alternate world of regulated DeFi exists, it brings massive net benefits for the average person — in this case, improving international trade and monetary settlements. At present, international monetary trade is conducted in a web of laborious and opaque processes that can take days to settle, with the decision-making power in the hands of a few privileged players. Moving them on-chain is a step in the right direction, even if it may not be a perfect solution.
It's nice to see JPMorgan coming a long way from Jamie Dimon calling crypto a complete scam. But the key here really is that even when it's being used by the "enemy", blockchain technologies are still serving a humanitarian public good, and that really is the whole point of the Web3 experiment.
Cloud hosting of blockchain nodes
I wrote in A Beginner's Guide to Ethereum Censorship last week that blockchain nodes being hosted on centralized cloud service providers was one censorship vector on the frontend layer of DeFi. And as you know it, 1000+ Solana validators were cut off from the network Wednesday due to data center operator Hetzner blocking its nodes.
This doesn't seem to have caused any major network disruptions on Solana for the simple reason that not all of Solana's nodes were on Hetzner (still ~42% according to Messari). It's a nice reminder that decentralization is in fact important.
In related news: Google is launching an Ethereum-specific cloud-based node engine service:
While self-managed nodes are often difficult to deploy and require constant management, Blockchain Node Engine is a fully managed node-hosting service that can minimize the need for node operations. Web3 companies who require dedicated nodes can relay transactions, deploy smart contracts, and read or write blockchain data with the reliability, performance, and security they expect from Google Cloud compute and network infrastructure.
Art Gobblers
Art Gobblers, an NFT project with gaming elements, created by the venture capital firm Paradigm and Rick & Morty creator Justin Roiland has been taking the space by storm. The project has racked up a trading volume of ~10,000+ ETH and currently sits at a floor price of ~8.6 ETH.
What makes Art Gobblers different?
Art Gobblers are an animated NFT (ERC721) that squirts GOO (an ERC20 token). GOO is used to draw art for a Gobbler to consume, which in turn changes how it looks on its tummy.

Gobblers' supply started out at 2,000 as a free mint, with its remaining 8,000 scheduled to be released at a diminishing rate of ~200 per month over the course of 10 years.
Whitelisted spots for Art Gobblers have been notoriously hard to earn, with much of it going to influencers or artists who've already been at work on this project.
The viral frenzy around Art Gobblers has also pumped trading volumes on the NFT aggregator Blur to soaring heights, briefly overtaking OpenSea's on November 3rd. This is largely in part due to Paradigm also being an investor in Blur, leading many to try and boost their eligibility for an upcoming BLUR airdrop.
Web3 News Roundup: