Guides
The Bankless Guide to Avalanche
Updated: August 2023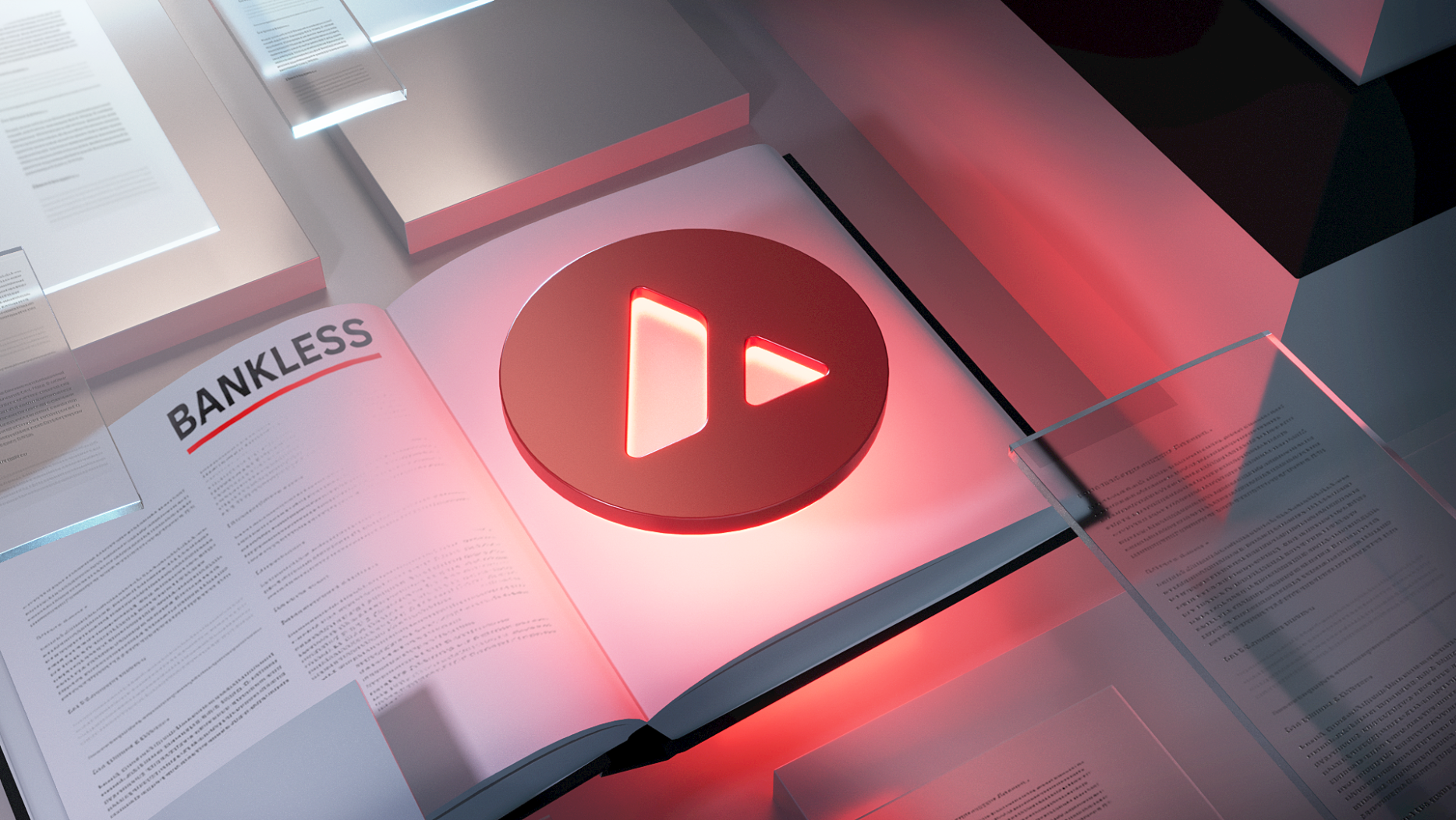 Friend & Sponsor
MetaMask Portfolio

- Your web3 assets in one place, and much more
Avalanche is a proof-of-stake (POS) blockchain developed by Ava Labs, designed to provide a scalable and decentralized environment for DeFi applications, digital assets, and smart contracts.
At the core of the chain is its "Primary Network," which is managed by the staking of AVAX tokens and underpins all of Avalanche's in-built blockchains. Around this foundation revolve three other primary components: the Contract Chain (C-Chain), the Exchange Chain (X-Chain), and the Platform Chain (P-Chain).
The C-Chain is compatible with the Ethereum Virtual Machine (EVM) and executes smart contracts, the X-Chain is responsible for creating and trading digital assets, such as tokens and NFTs, and the P-Chain manages validators, staking, and the creation of new subnets, i.e. custom subnetworks.
The history of Avalanche
Avalanche was founded by a team of computer scientists and researchers led by Dr. Emin Gün Sirer, a prominent academic and computer scientist in the blockchain and cryptocurrency space.
The project launched its mainnet in September 2020 following a successful public token sale, which raised $42 million. Since then, the network has attracted an ecosystem that is now home to +300 protocols, 1000s of developers, and a global user base.
---
The pulse of Avalanche
At the time of writing, the total value locked (TVL) in the Avalanche DeFi ecosystem was worth approximately $480 million USD according to DefiLlama. That stat currently makes Avalanche the seventh-largest DeFi network by size, with its TVL peak to date being $11.41 billion.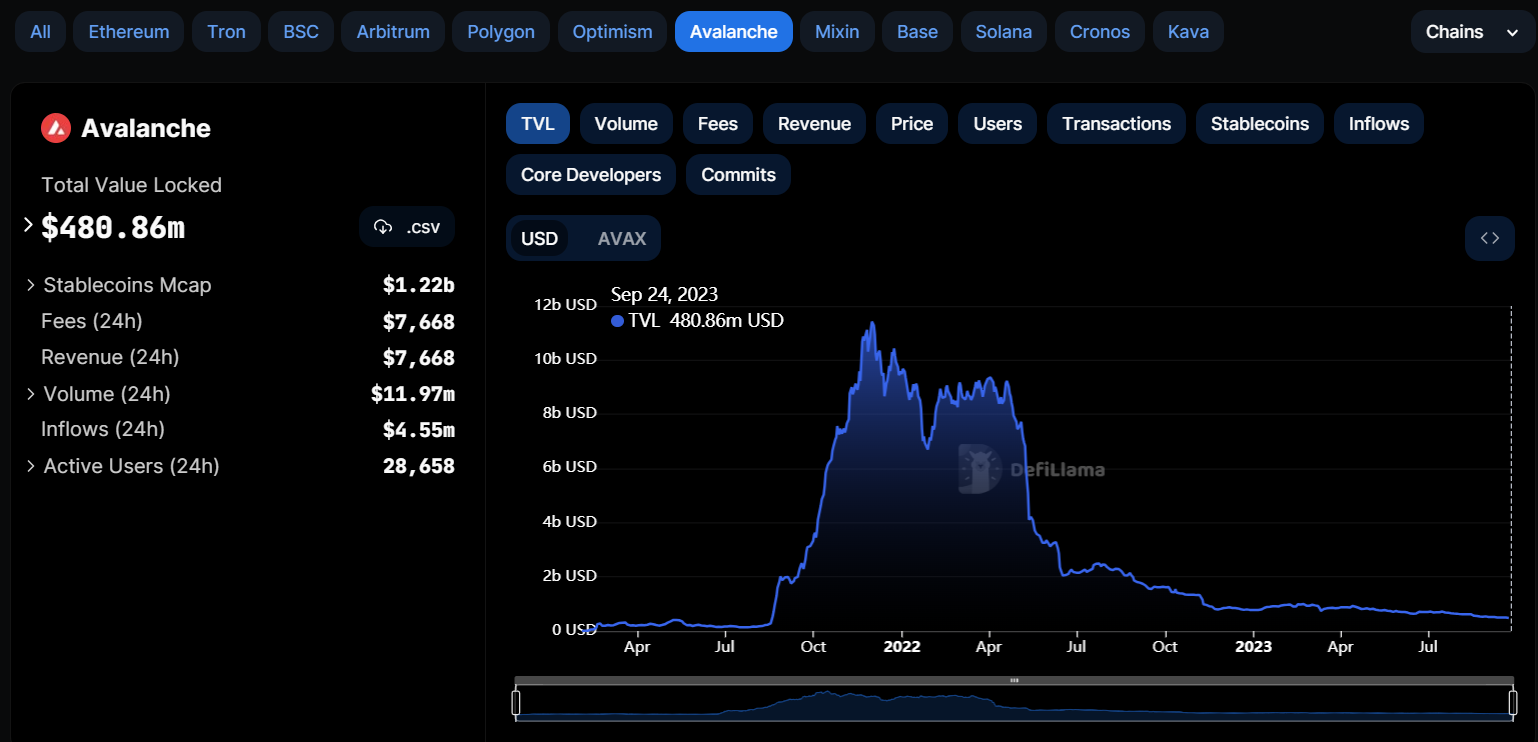 ---
The AVAX token
AVAX is the native utility token of the Avalanche network and is used for paying transaction fees, staking, and anchoring trading pairs on Avalanche-based decentralized exchanges. At the time of writing, AVAX was trading around the $8.90 USD mark with an $3.15B market capitalization, making it the 24th-largest crypto in the cryptoeconomy currently. Its circulating supply is now just over 354M out of a 720M max supply.
---
What you need to use Avalanche
👛 A wallet — since the Avalanche C-Chain is EVM-compatible, you can use any Ethereum wallet (MetaMask, Coinbase Wallet, WalletConnect, etc.) to connect
🌐 Network support — use the Chainlist tool to add the Avalanche network to your wallet, the network ID is 43114
🪙 Starter AVAX — like you need ETH for gas on Ethereum, you need AVAX tokens to pay for transactions on Avalanche; e.g. if you acquire AVAX on Ethereum you can then bridge the tokens over to use on the network
How to bridge to Avalanche
To bridge crypto from a network like Ethereum to Avalanche, you can use the Avalanche Bridge at https://core.app/bridge/. You'd connect your wallet, select the token and the amount you want to transfer, and then press the "Bridge Tokens" button to confirm the transaction. Alternatively, there are third-party bridging solutions like the Celer cBridge that can be used for quickly migrating funds.
---
What to do on Avalanche
Aave, among the most popular DeFi apps on Ethereum, is the most popular app on Avalanche currently per its $204M TVL on the alt-L1. That said, if you're looking for things to try on Avalanche, borrowing and lending on Aave is one solid starting point you can consider. Of course, you need to migrate funds over to Avalanche first, but after that you can switch over to the Avalanche Market on Aave and begin exploring.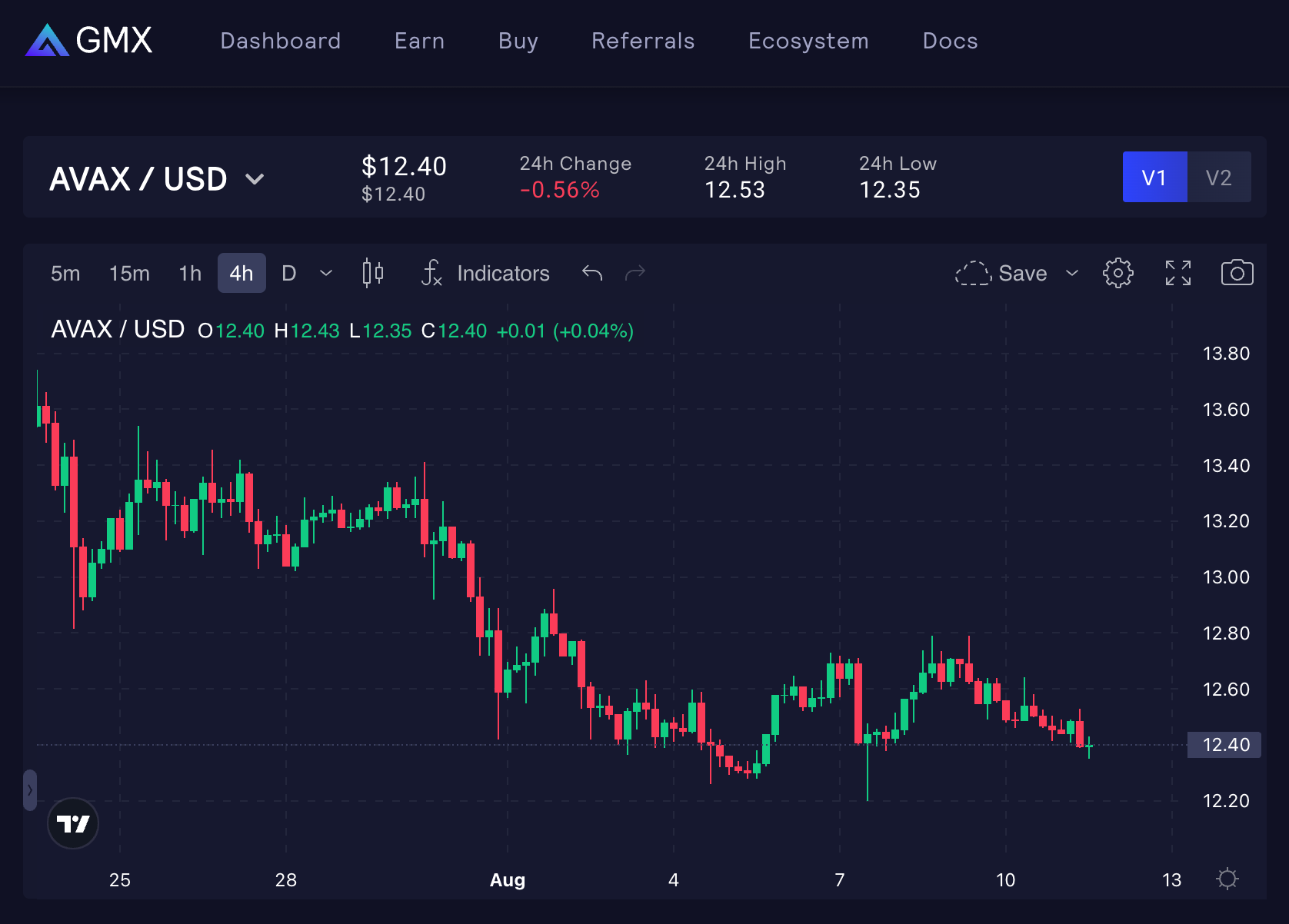 With deployments on Arbitrum and Avalanche, GMX is a decentralized perpetual futures exchange that allows traders to take out leveraged long or short positions on ETH, BTC, WBTC, and AVAX. Additionally, users can also consider acquiring the project's GLP token, which fluctuates in value based on trading outcomes and accumulates 70% of GMX's trading fees paid in ETH.
---
Additional Avalanche apps
Curious to learn more about the Avalanche app ecosystem? If you want to dive deeper, consider exploring other projects on Avalanche that have gained traction:
🪙 Benqi — Lending
🔄 Trader Joe — DEX
✨ Stargate — Bridging
---
Additional Avalanche resources
If you're interested in exploring the world of Avalanche further, there are numerous resources available to help you dive in. Here are a few options to assist in learning more
---
Zooming out
With its unique consensus mechanism and multi-chain architecture, Avalanche is aimed at delivering considerable throughput capabilities and low transaction costs for DeFi and NFT users. It remains to be seen how Avalanche will fare in the years ahead as the Ethereum layer-two (L2) scene continues to blossom, but for now Avalanche is among the most popular blockchains in the world.