Opinion
10 Best Gifts for Crypto Lovers 🎁
Curated gift ideas for the crypto lovers and crypto curious in your life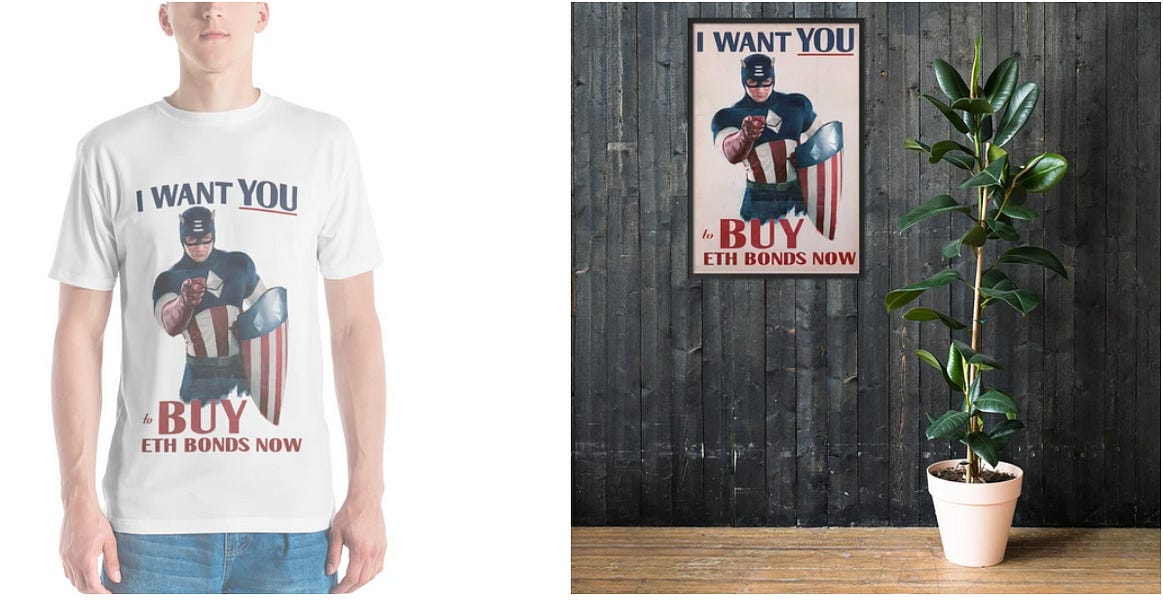 Friend & Sponsor
Across

- Across.to is the bridge you deserve
Fund Bankless on Gitcoin! Your $1 in funding is matched with $62 right now. Let's do this!
---
Dear Bankless Nation,
It's that time of the year. The time for giving!
If you're still trying to figure out what to get for your crypto friends or that crypto curious family member we got you covered today.
This is a list of our favorite gifts for new pioneers exploring the digital frontier.
Whether it's a new Ledger Nano X wallet to go bankless (now supporting Eth2!) or something more exotic like a digital beast from Lunacia, there've never been a better year for crypto gifts.
Here's what we found for this holiday season.
- RSA
P.S. We're hosting an AMA TODAY with CEO of Gods Unchained, James Ferguson. Starts at 8pm EST tonight on the Bankless Youtube!
---
🙏Sponsor: Aave—earn high yields on deposits & borrow at the best possible rate!
---
THURSDAY THOUGHT
Bankless Writer: Bankless Team
10 Gift Ideas for Crypto Natives
1. Ledger Wallet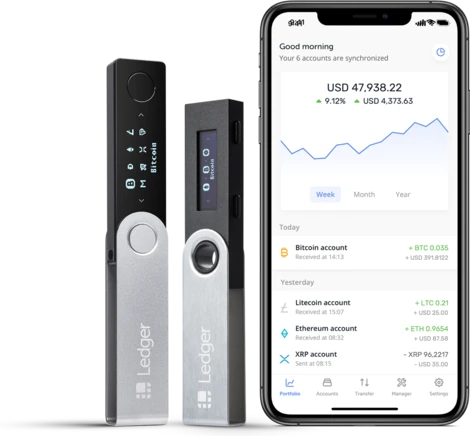 Price: $50 - $120
Where to buy: Ledger Website
Ledger Hardware wallets have become a bankless favorite over the years, and they're a requirement for any crypto native. As the saying goes "not your keys, not your crypto". If you know of a crypto enthusiast or a crypto curious person and they're holding their funds on a centralized exchange, do them a favor and get them a Ledger wallet. Even if they already have one hardware wallet, one is never enough!
The Ledger Nano S is the OG hardware wallet and a great option for those more price conscious. If you want to splurge, the new Ledger Nano X offers bluetooth capabilities for to make it easy on the go. This is our go-to DeFi-friendly wallet hardware and it makes a perfect Christmas gift for anyone looking or already in the space!
Relevant resources:
---
2. Digital Art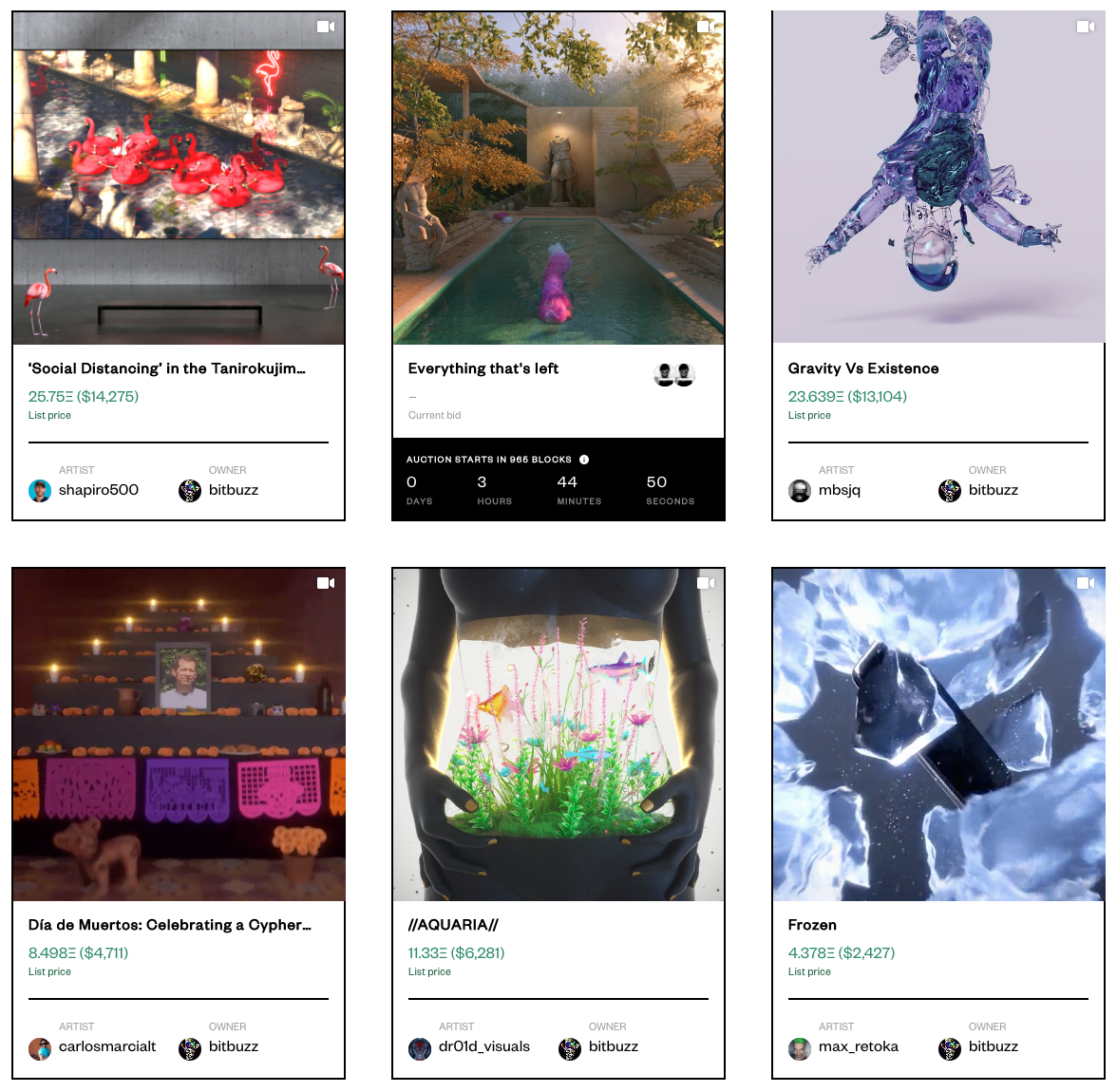 Price: $20+
Where to buy: SuperRare, Rarible, MakersPlace
Digital art is booming. Some believe it could become even bigger than the traditional art markets. We think digital can make an awesome gift for any crypto native this year. Right now, there's thousands of options out there at great price. Just do some digging and find one's that you like or that you think your giftee would like!
Who knows, it could turn out to be a great investment one day.
You can search some of our favorites digital art platforms like SuperRare and Rarible for good options. We even made a few art pieces ourselves to celebrate the launch of Ethereum staking!
For those who want to be more unique, you could even issue a 1 of 1 piece of digital art that means something special for you (or create your own abstract piece if you're a creative). Your wedding pic or a portrait of the family dog. Go ahead—tokenize it and give it as a gift.
It's a holiday gift that lives forever on Ethereum!
Relevant resources:
---
3. Crypto Socks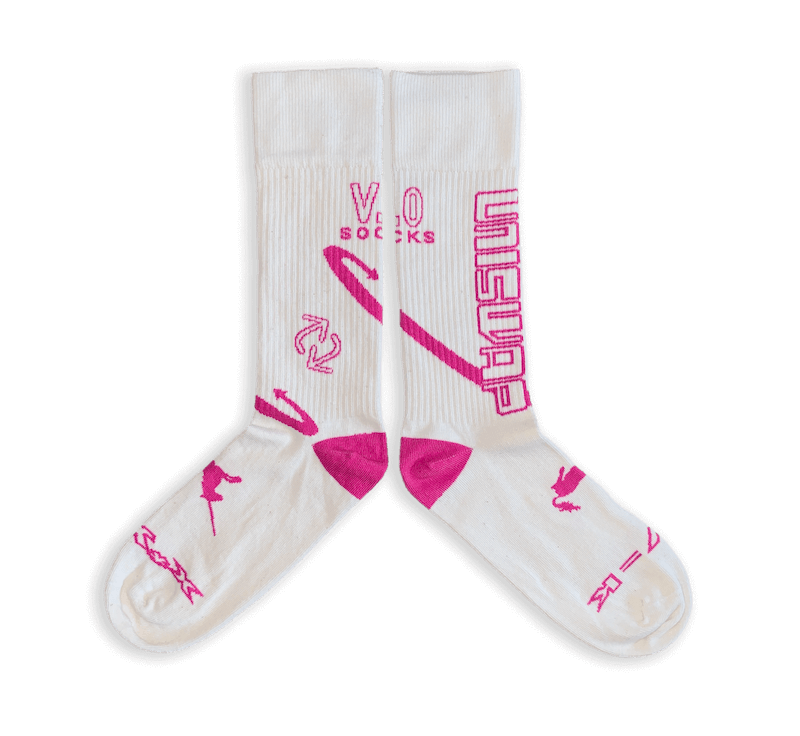 Price: $10 - $4,000
Where to buy: See below
Who doesn't love socks for Christmas? Whether you want to spend some money and give ultra rare, tokenized DeFi socks or more common pairs that look great, there are plenty of options out there. Some are cheap. Some are crazy expensive. It's up to you.
Here are some of favorites:
Traditional:
MtSocks (great options for BTC lovers)
Tokenized:
Relevant resources:
---
4. Limited Edition Clothing & Goods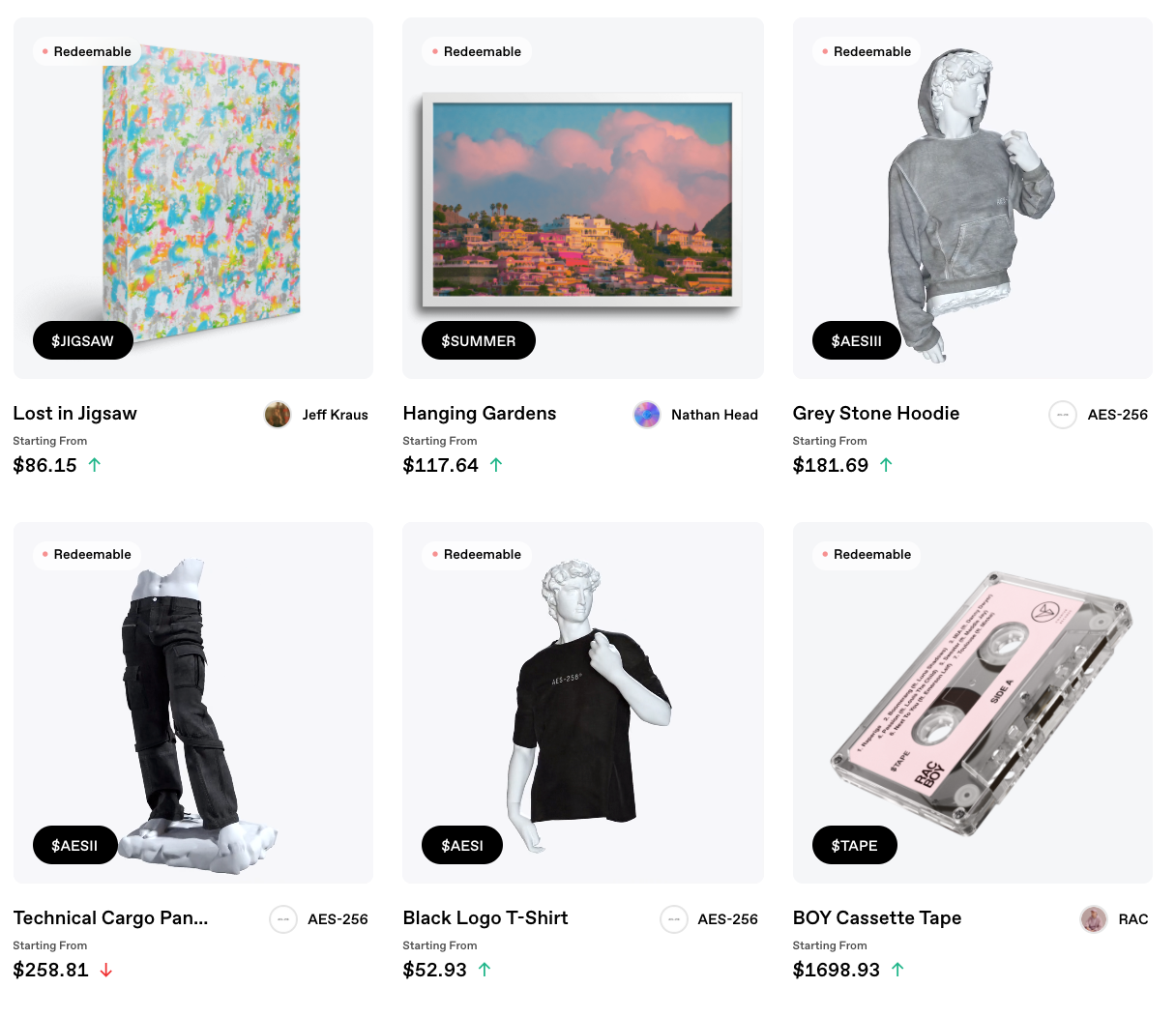 Price: $30+
Where to buy: OurZora, MetaFactory
Clothing is always a great gift for the holiday season.
But what if it was limited edition and verifiably scarce on Ethereum? That's much cooler. You could go with tokenized crypto socks as we mentioned above, or go for something like rare hoodies or maybe even some Yam-themed sweatpants. Check out OurZora and MetaFactory, two popular marketplaces for redeemable, tokenized goods, and see if you can spot any cool gear for those crypto natives you have in mind.
Oh...rumor has it there's 4 off the market Ethscape BAP shirts left for $350 each if you email [email protected] and tell em Lucas sent you.
Relevant resources:
---
5. Avado/DAppNode for Eth2 Staking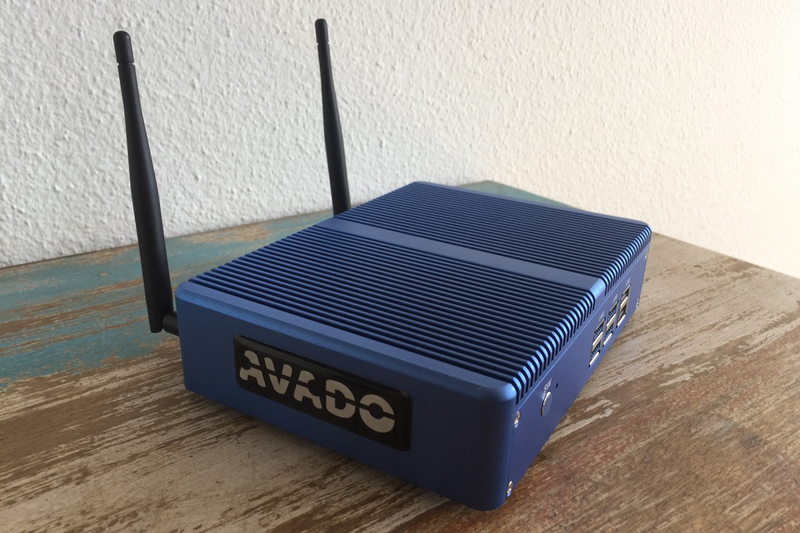 Price: $479 - $1,700
Where to buy:Avado, DappNode
With Eth2 staking live, now's a great time to start exploring the possibility of running a validator. But running one can be a bit tricky. So what better gift than giving someone dedicated hardware so they can run their own self-sovereign money printer.
DappNodes and Avado are two great options for this. They come equipped and ready to run Ethereum's validator software and a nice UI to work from. For those non-technical crypto natives, the DappNodes and Avado's are what they need.
These can be a bit pricier, but it makes for a great gift for any of hardcore Etherean looking to stake their ETH in the coming months.
Relevant resources:
---
6. Crypto Books: The Infinite Machine or Bitcoin Standard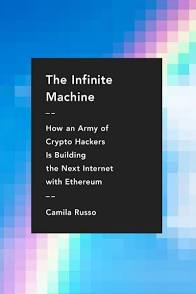 Price: $14.99 - $30
Where to buy: Infinite Machine, Bitcoin Standard
Leveling up with crypto books is always a good option. Camilla Russo's recently published "The Infinite Machine" tells the rollercoaster story behind the inception of Ethereum and mania that ensued in 2017. This is a fantastic read for anyone interested in learning about the history of Ethereum and building the platform for the internet of money.
For the Bitcoin lovers out there, The Bitcoin Standard is another favorite. Saifedean Ammous recounts several anecdotes from the history of money, the problems that arose, each form of money's downfall, and ultimately why bitcoin is poised to cede the throne in the impending digital age. (The ending is a bit maximalist for our taste…but the first part on the history of money provides a strong Austrian perspective) 🤓
To balance these out get your crypto lover one of our four favorite books on the history of Money:
---
7. Axies from Axie Infinity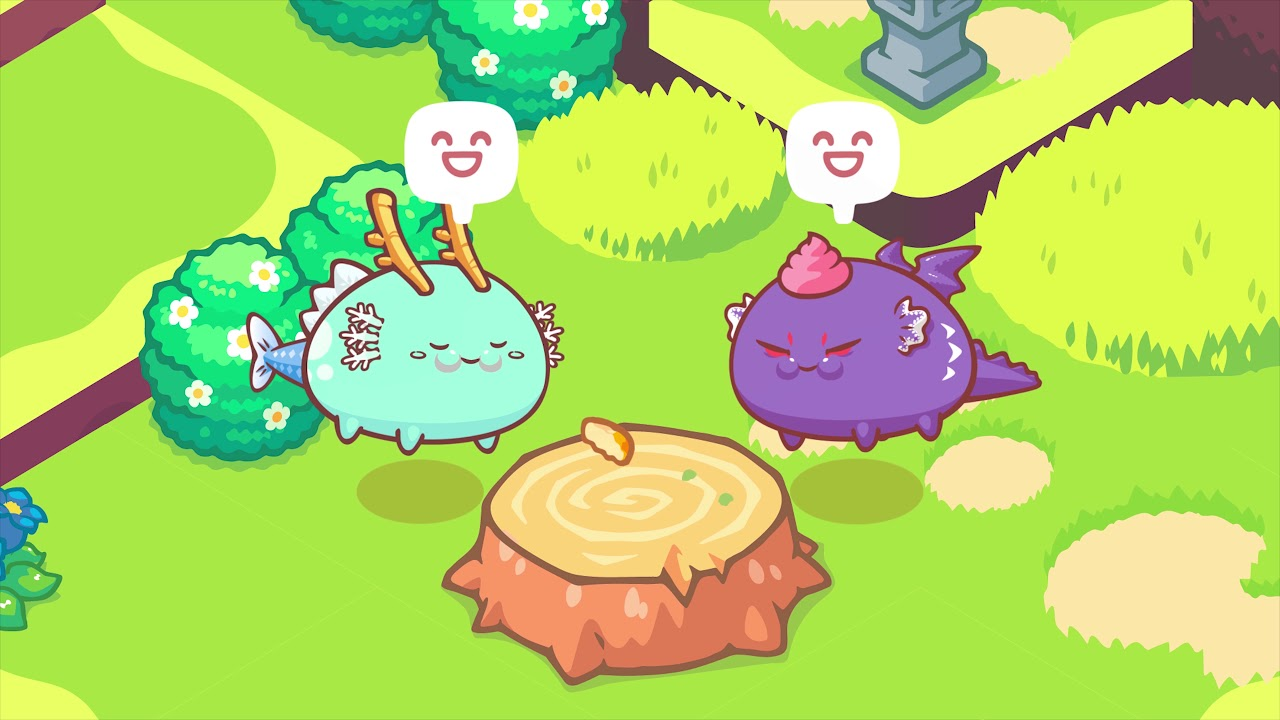 Price: $10+
Where to buy: Axie Infinity Marketplace
Axie Infinity had a great year. And crypto gaming continues to show promise.
If you have a friend or family member that enjoys playing Axie Infinity, getting them rare, cute, or powerful Axies to use in gameplay is a great gift for the holiday season. If you're a bit more down the rabbit hole, Axie Infinity recently launched tokenized land parcels, called Terra, where players can purchase, rent out, or build cool stuff on top of them.
This is a new aspect of the Axie Infinity game, so it could be interesting (and potentially valuable) gift for any hardcore crypto gamers.
Relevant Resources:
---
8. Gitcoin Swag Box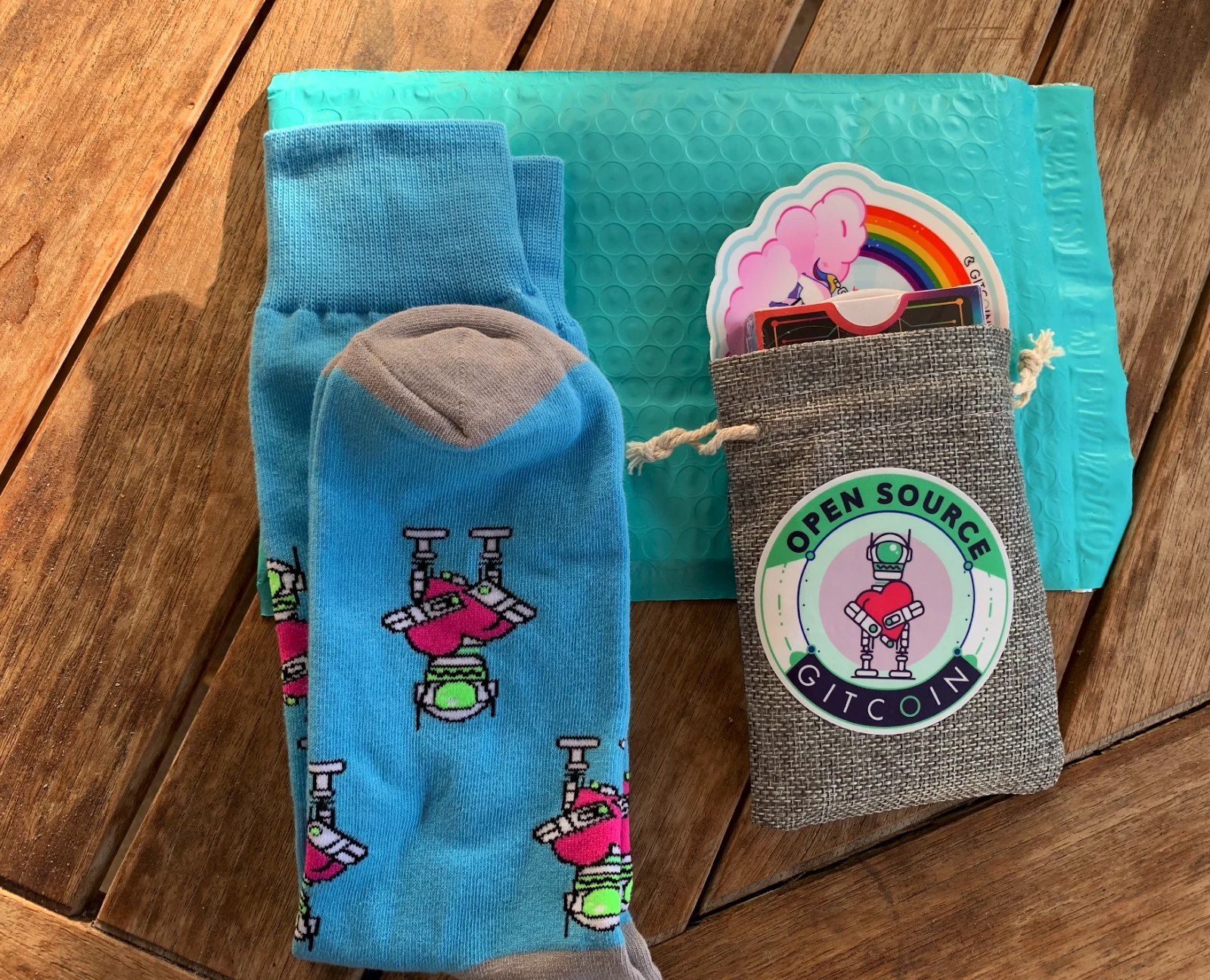 Price: $40
Where to buy: Gitcoin Store
The Gitcoin Swag box is the perfect stocking stuffer for this year.
You get some stickers, Ethereum playing cards, and a pair of dope Gitcoin socks. If you're lucky, you might even get a nice, personal note from Gitcoin's co-founder and public good funding pioneer, Kevin Owocki.
If the swag box isn't what you had in mind, there's also a bunch of other merch featured on the marketplace—we're talking cool money lego hoodies or Gitcoin mugs for your morning cup of joe.
Relevant resources:
---
9. Bankless Merch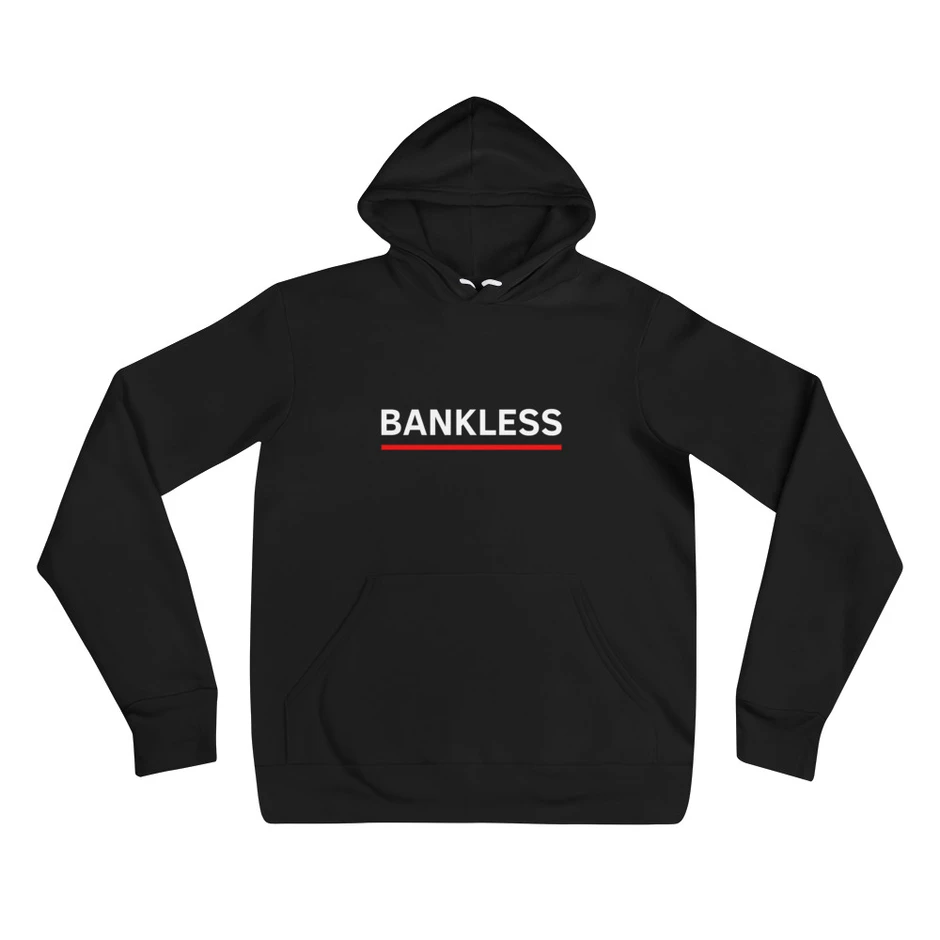 Price: $28-50
Where to buy: Merch Store
Raise the 🏴.
Rep the nation.
Give your crypto friends some bankless merch, like an essential hoodie or tees so they can start repping the Bankless Nation IRL.
There are currently two options in the basic line—black and white—you pick a style. We keep this stuff super simple and clean, meaning you can wear it wherever. These are essentials for any and all Bankless Nation citizens.
BONUS: We just released some new merch—ETH staking tees, posters, and stickers!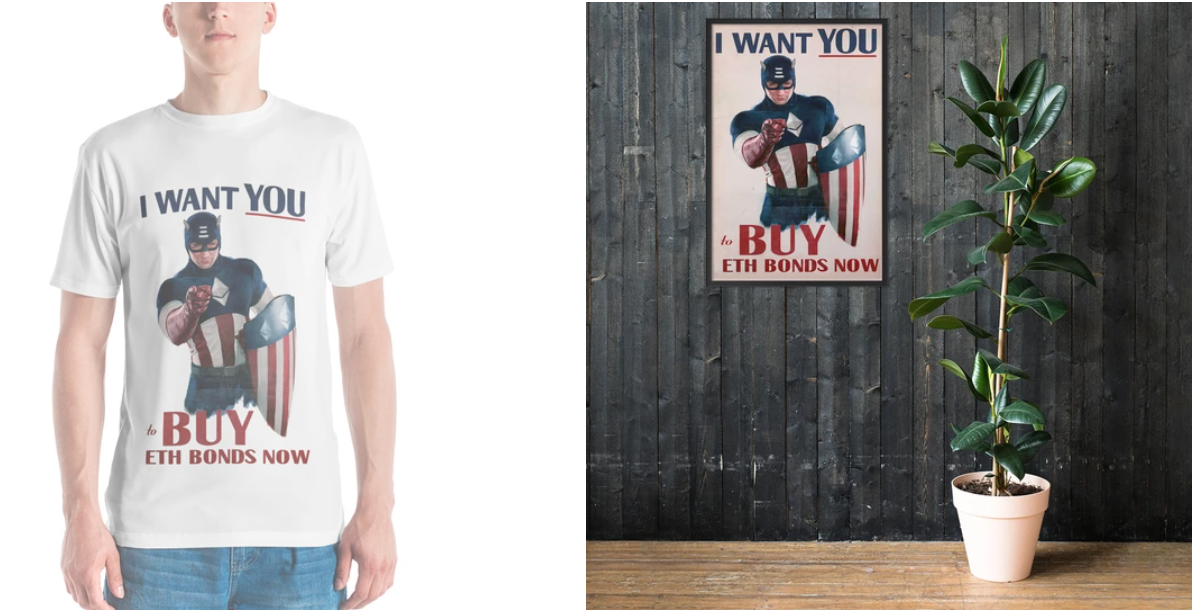 Relevant Resources:
---
10. Magic Internet Money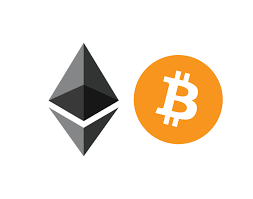 Price: Up to you!
Where to buy: We recommend Coinbase or Argent
The last gift is one of the most universal gifts in the world: money.
But don't be lame and give them that legacy fiat money! Give them that magical crypto money we talk about so often on Bankless. This is one of the best gift options for anybody—both crypto natives deep down the rabbit hole and those just dipping their toes into the water. Once someone owns a piece of the crypto economy they tend to care a lot more about getting educated on it.
If you're looking to get a friend or family member into crypto maybe set them set up a Coinbase account, Argent Wallet, or Dharma on Christmas morning and send over some BTC, ETH, or DAI to get them started.
Help bring crypto to the world and give crypto money this holiday season.
Relevant resources:
---
BONUS: Give a Bankless Subscription!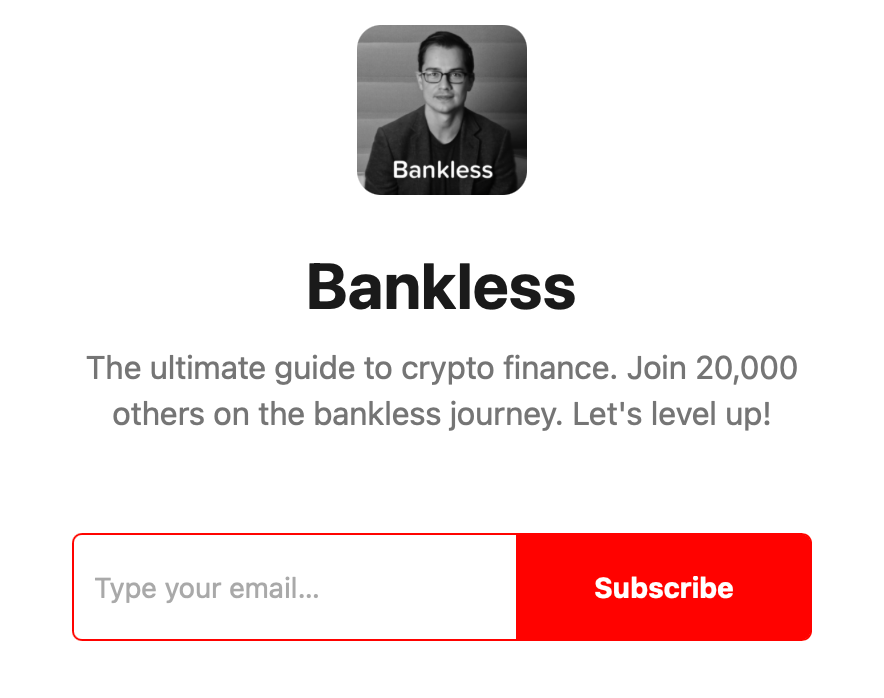 Price: $12/month or $115/year
Where to buy: Substack
Gift a Bankless subscription to your friends and family! Schedule it to arrive on December 25th. Three steps:
Go to the gift a subscription
Type the email address
Schedule the delivery time
If you want to pay in crypto you can do that here. (A bit manual right now)
As a full subscriber they'll get:
Plus all the cool stuff we're gonna roll out in 2021. 😎
Perfect gift for the person who wants to learn crypto in the new year or for the avid Bankless reader that hasn't made the full commitment. They'll thank you later.
---
Action steps
Give your friends & family cool crypto gifts this holiday season!
---
Subscribe to Bankless. $12 per mo. Includes archive access, Inner Circle & Badge.
---
🙏Thanks to our sponsor
Aave is an open source and non-custodial protocol for money market creation. Originally launched with the Aave Market, it now supports Uniswap and TokenSet markets and enables users and developers to earn interest and leverage their assets. Aave also pioneered Flash Loans, an innovative DeFi building block for developers to build self-liquidations, collateral swaps, and more. Check it out here.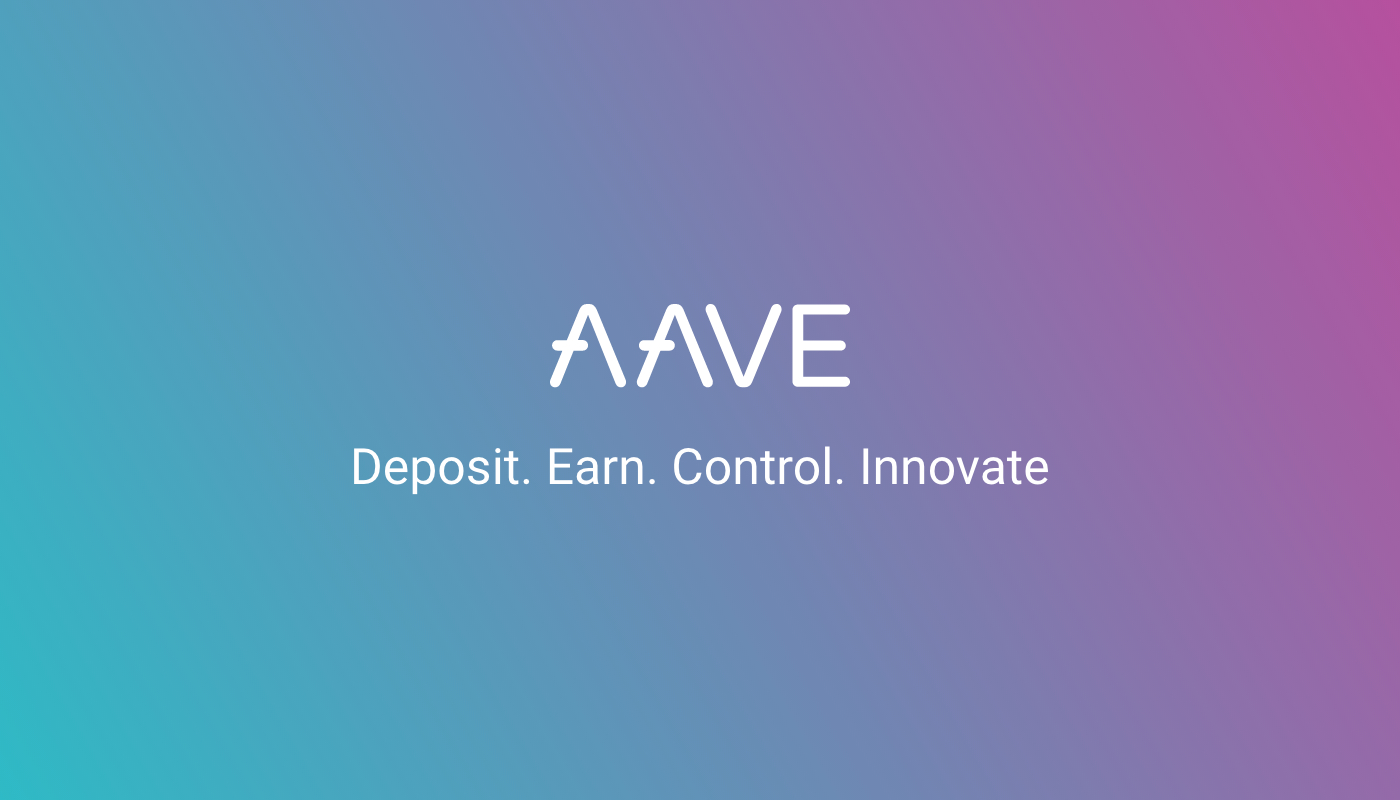 ---
Not financial or tax advice. This newsletter is strictly educational and is not investment advice or a solicitation to buy or sell any assets or to make any financial decisions. This newsletter is not tax advice. Talk to your accountant. Do your own research.
---
Disclosure. From time-to-time I may add links in this newsletter to products I use. I may receive commission if you make a purchase through one of these links. I'll always disclose when this is the case.