News
Where do we go from here?
Picking up the pieces from the collapse of LUNA, UST, and Terra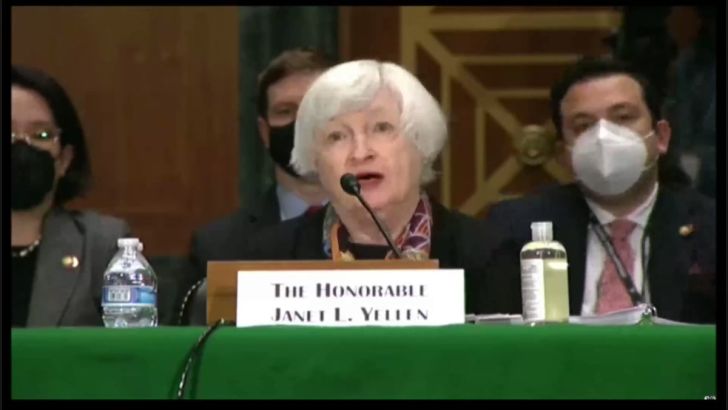 Dear Bankless Nation,
It's been a tough week.
If you're one of the people who suffered devastating losses in Luna/UST this week, I'm speaking to you: this is a setback, it is not the end. You will recover and come back stronger. So will crypto.
Take some time away from charts. Spend time with those you love. Go for a jog. Life is more than numbers on a screen.
This is a difficult lesson, but you can use this opportunity to become a better investor. All the best investors I know have battle scars.
For everyone else, this is a reminder that crypto investing is a game of survival.
To stay in the game you have to survive. We lose sight of this during bull runs when it seems like everyone else is making more money. The truth is your worst enemy is yourself...FOMO, jealousy, impulse.
But you are also your best asset. If you take the time to understand the fundamentals of this space and make the effort to develop a long-term investor temperament, you will leave this decade with far more wealth and freedom than you have today.
This outcome was avoidable. Many saw it coming.
Bankless can teach you fundamentals. But the conviction you must earn yourself.
I'll end this node with the words we say at the end of every Bankless podcast...
Crypto is risky. You could lose what you put in. But we're headed west. This is the frontier. It's not for everyone, but we're glad you're with us on the bankless journey.
- RSA
---
Where do we go from here?
Terra imploded this week.
Luna lost 99.9% of its value in a single week.
Crypto books will be written with chapters dedicated to this week. Researchers will dissect Terra in academic papers, filmmakers will make films, journalists will write about it, and government officials will weigh in.
This is the frontier
Projects in crypto break.
Crypto's history is replete with such examples…Bitconnect, Iron Finance, Wonderland, and many more.
But the damage from these small experimental projects is usually small.
This time it's different.
Before its collapse, Terra was a celebrated "Top 5" Layer 1 blockchain that hosted the third largest stablecoin in the ecosystem.
LUNA was widely considered a "blue chip" by leading crypto analysts and was led by highly reputable institutions like Three Arrows Capital, Pantera Capital, Coinbase Ventures, and much more.
Because the Luna Foundation Guard defended UST's depeg by allegedly offing a billion-dollar war chest reserves of Bitcoin—which price is correlated with the rest of the ecosystem—it caused severe collateral damage with enormous knock-on impacts for the industry as a whole.
Its contagion effects are still rippling across crypto and will be felt for weeks to come.
Hundreds of billions of capital has left the ecosystem. USDT saw signs of slight depegging (although it seems to be under control).
New precedents are being set around central exchanges.
---
🌕  For a detailed post-mortem of Terra's implosion see our Luna Meltdown article
---
The Terra fiasco provides policymakers with a picture-perfect reason to accelerate its crypto regulatory efforts.
Amidst the chaos, US Head of Treasury Janet Yellen singled out the Terra debacle, doubling down on the need for a regulatory framework due to crypto's risks to "financial stability".
We expect to see more of this talk in Washington and in government capitals around the world in the weeks to come. Our guest Raoul Pal seemed to agree that centralized stablecoins will come under increased regulatory scrutiny in the months to come.
What's next?
Crypto is resilient. What doesn't kill us makes us stronger.
Let's use this as an opportunity to rebuild on a more decentralized and secure foundation. No shortcuts.
We're going bankless.
Here's what's lined up next week:
Raoul Pal discusses the current state of crypto on the podcast (early access)
Kevin Owocki takes us into the world of ImpactDAOs
Ben shows us the best yields on BTC and ETH
We're getting some sun at Permissionless!
- Bankless