NFTs
Welcome to APE world
A quick review of Bored Ape Yacht Club's APE launch!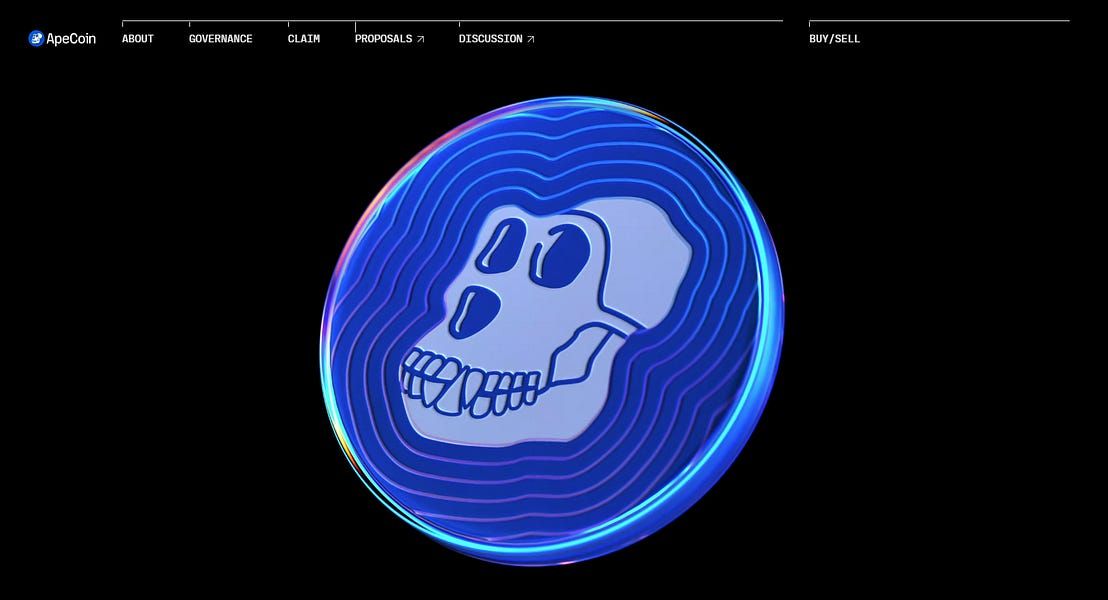 Dear Bankless Nation,
On Tuesday, I speculated on how Yuga Labs's acquisition of CryptoPunks and Meebits might affect the planned Bored Ape ecosystem token.
Less than one day later, Yuga Labs formally unveiled ApeCoin.
Now as of today, Thursday, $APE is live for claiming by Bored Ape Yacht Club (BAYC), Mutant Ape Yacht Club (MAYC), and Bored Ape Kennel Club (BAYC) holders, and the new ERC-20 token has already become the ~100th largest crypto by market cap.
In other words, a lot has happened over the past 48 hours! So let's dig in, catch up, and take a closer look at the birth of APE by the numbers.
-WMP
---
Rise of the Token of the Apes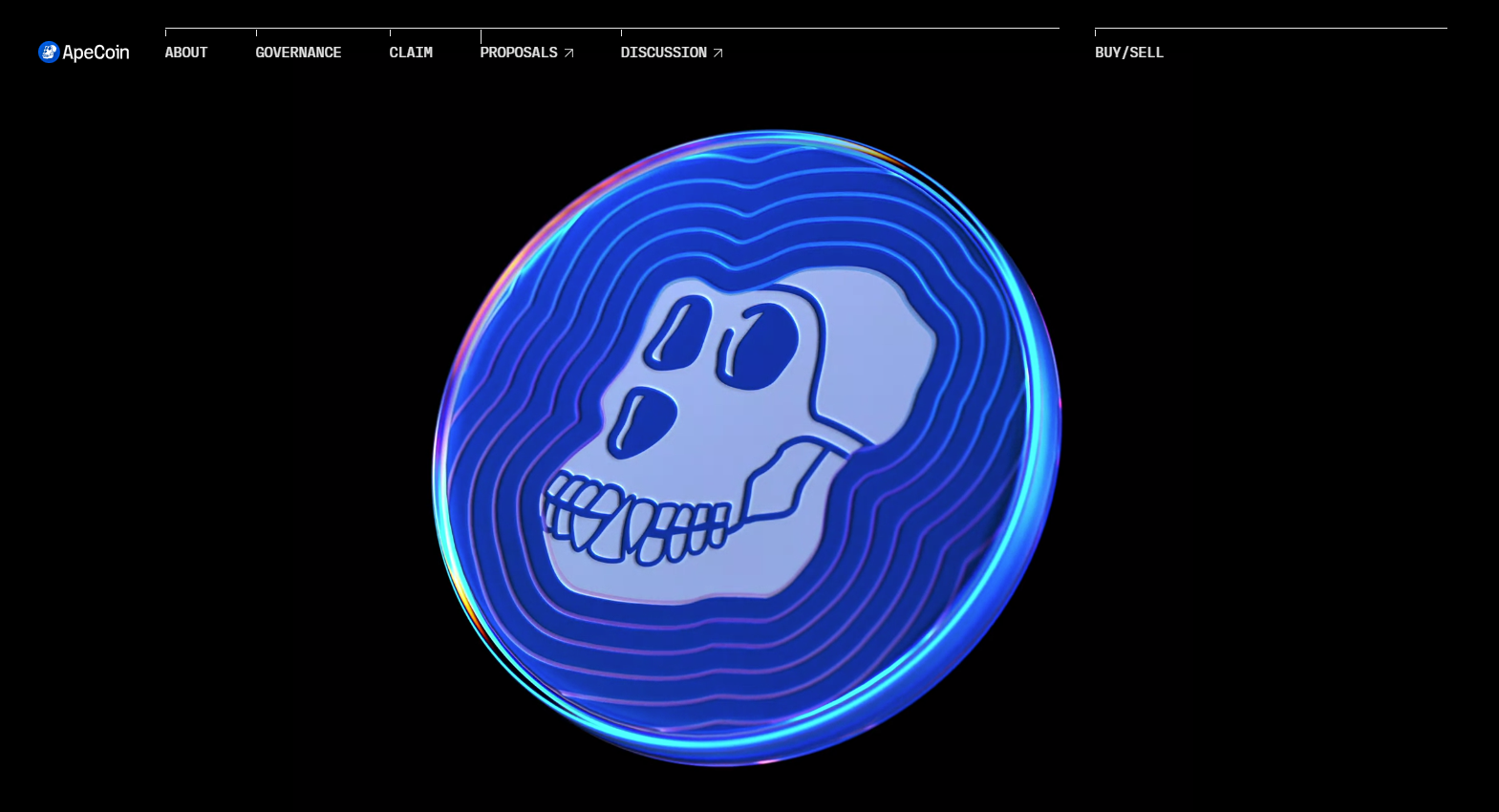 Intro to APE
Yuga Labs unveiled APE, "a token for culture, gaming, and commerce used to empower a decentralized community building at the forefront of web3," on Wednesday.
In the same announcement, Yuga Labs revaled ApeCoin DAO, a "decentralized organization  … to vote on governance and use of the Ecosystem Fund," and the Ape Foundation, the "legal steward of ApeCoin [that administers] the decisions made by the ApeCoin community."
Yuga Labs also announced that 62% of the 1B APE token supply would be allocated to the ApeCoin community over time, and 15% of the total supply, or 150M APE, would be claimable by Bored Ape ecosystem NFT holders as of 8:30 AM ET on Thursday, March 17th.
Tracking the claims
Web3 data scientist hildobby.eth created an ApeCoin Airdrop dashboard on Dune Analytics that makes it simple to track the key stats related to the release of APE. At the time of this post's writing, the dashboard showed +9,774 addresses of the 15,208 eligible (~64%) had claimed their APE distributions, while +91M of the 150M airdropped APE (~60%) supply had already been claimed.
APE liquidity surge
On Wednesday, Yuga Labs said that APE trading would promptly begin on major crypto exchanges like Binance, FTX, Gemini, and Coinbase, and on Thursday morning we've indeed seen APE liquidity flood into centralized and decentralized exchanges alike.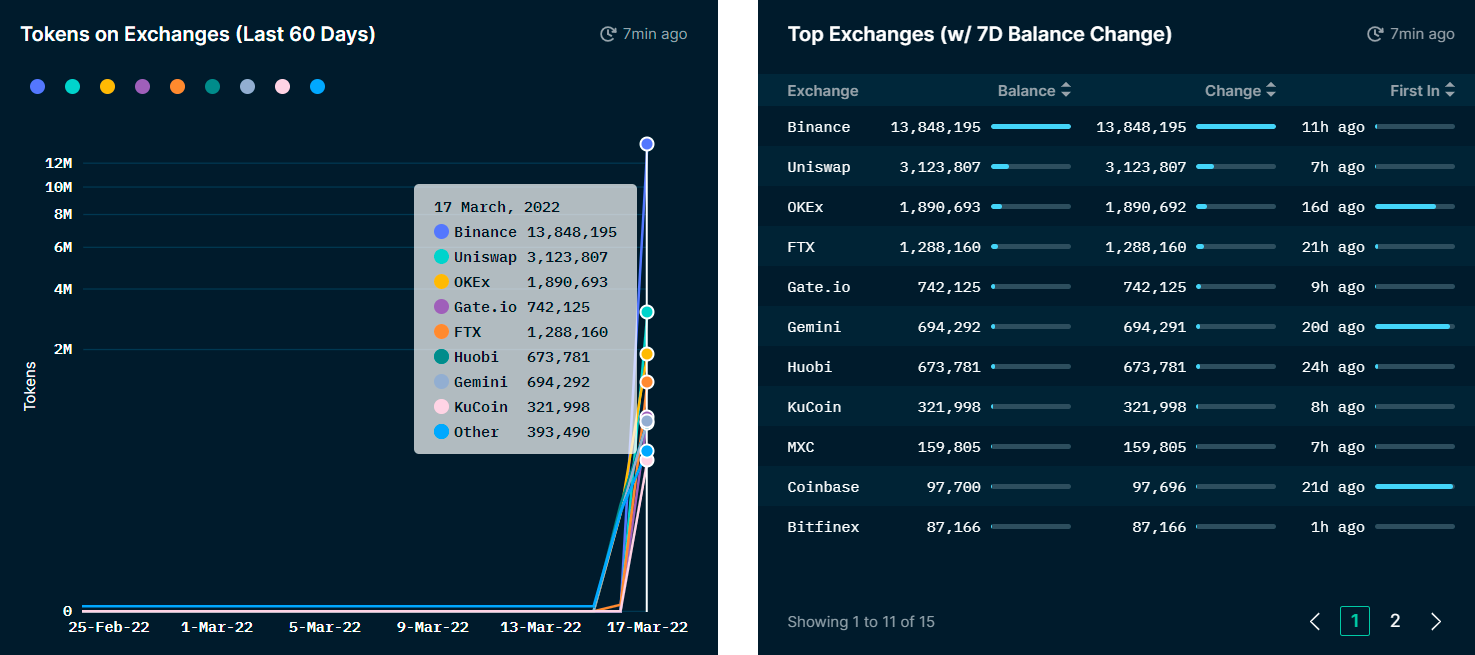 As things currently stand, Binance, Uniswap, and OKEx have the most APE liquidity with 13.5M, 2.9M, and 1.8M tokens deposited respectively. Regarding DEXes, Uniswap V2's APE/WETH pool and Uniswap V3's APE/ETH pool have already combined to facilitate +$300M in trading volume only hours after APE trading began. Sushi just added APE to its Onsen yield farming menu, too:
As APE claims were linked to holding Bored Ape ecosystem NFTs, these digital collectibles have also unsurprisingly seen explosive trading volume over the past 24 hours. Indeed, BAYC, MAYC, and BAKC trading have astonishingly accounted for over 34,000 ETH in volume since Wednesday.

Early APE metrics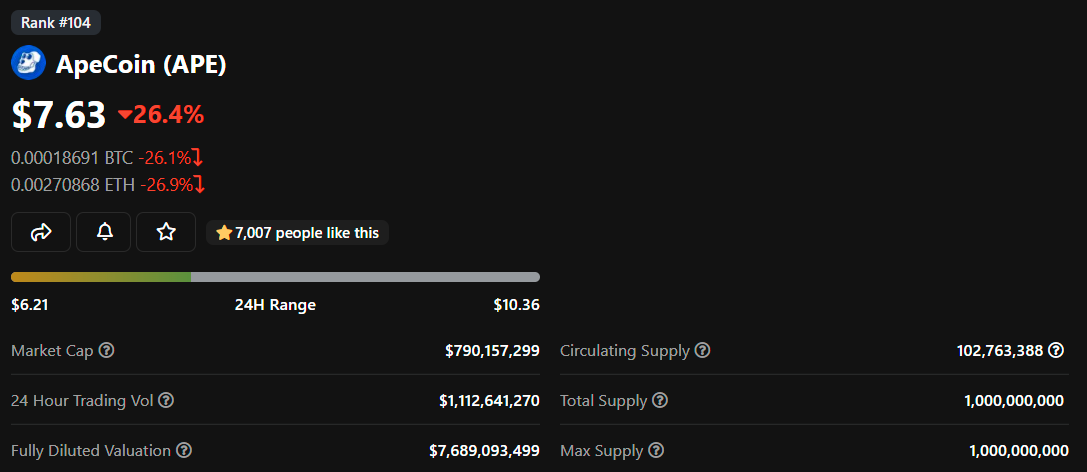 With a $790M market cap, APE is currently hovering around the position of the 104th largest crypto. This market cap already puts APE in the ballpark of DeFi heavyweights like Compound's COMP ($765M) token and Curve DAO's CRV ($837M) token. Moreover, APE's fully diluted valuation (APE price multiplied by the 1B total APE supply) is presently ~$7.6B. For comparison, the current market cap of GameStop (GME) is ~$6.7B.
Bits of intrigue
What to watch out for
Yuga Labs's acquisitions of Punks/Meebits, the launch of APE, and the company's planned virtual land sales have positioned the team to be an extraordinarily influential Web3 media juggernaut going forward. Look for other top projects in the space to more aggressively pursue Yuga Labs's recent playbook (acquisitions, token launches, etc.) as they attempt to play catch up!
---
Action steps