News
Weekly Action Recap (Oct 6th)
Your action recap for the week of October 6th, 2019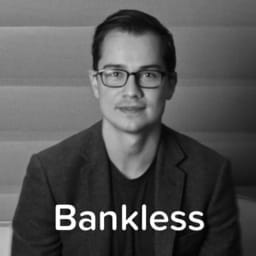 Friend & Sponsor
Across

- Across.to is the bridge you deserve
Level up your open finance game three times a week. I'm releasing this Free for Everyone until November 1. Get the Bankless program by subscribing below.
---
Dear Crypto Natives,
We've had a lot of new signups over the past weeks. If you're new, here's how the program works.
On Friday's I send an Action Recap (you're reading it now).
The goal: to increase your crypto wealth and to help you level up. If you apply the program you level up on a weekly basis and achieve the goal.
Over the last month I've also added:
Check out the archive to see everything we've done.
The program has been on free trial so far but switches to paying on November 1. There's an opportunity get in the program as an Early Believer but slots are limited.
More people going bankless every day. Join the movement!
- RSA
p.s. I'm releasing Wave 3 Invites to the Inner Circle Monday—subscribe so you don't miss it!
---
Recap for the week of October 6th, 2019
---
SCHEDULE RECAP:
---
ACTIONS RECAP:
Execute any good market opportunities you saw in Market Monday
Complete weekly assignment: Stake ETH in RocketPool test
IMPORTANT: Subscribe as an Early Believer before slots run out! (see below)
---
SUBSCRIBE BEFORE SLOTS RUN OUT
If you've been waiting to subscribe now is the time. The full program ends for free subscribers on November 1. But if you subscribe now you can still get the Early Believer package:
I'm only releasing 500 Early Believer slots—if they fill before Nov 1 you're out of luck!
---
Subscribe as an Early Believer

No program interruption. 20% off forever. Inner Circle, Deals Sheet, Bonus content. Costs less than a coffee per week. The best way to subscribe. Limited slots available.
---
Pay with crypto
You can pay using ETH, BTC, or USDC. Annual subscription. Early Believer status.
---
You subscribed? Awesome. Share it! Like @sjude09 did this week…

Prepare yourself for the future…

And start the leveling up…

Tag me on twitter when you subscribe & I'll deliver 3 x 🔥.
We have 1 billion people to onboard.
Let's get going!
---
Not financial or tax advice. This newsletter is strictly educational and is not investment advice or a solicitation to buy or sell any assets or to make any financial decisions. This newsletter is not tax advice. Talk to your accountant. Do your own research.
---
Disclosure. From time-to-time I may add links in this newsletter to products I use. I may receive commission if you make a purchase through one of these links. I'll always disclose when this is the case