News
Weekly Action Recap (Nov 3th)
Your action recap for the week of November 3th, 2019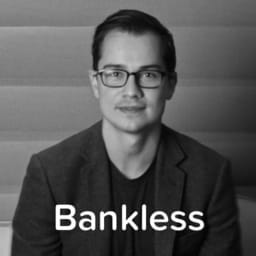 Friend & Sponsor
Across

- Across.to is the bridge you deserve
Level up your open finance game three times a week. Subscribe to the Bankless program below.
---
Dear Crypto Natives,
Bankless members creating personal tokens this week, learning how to make money on Snythetix, and getting ready for v2 of Dai. This community is 🔥.
A couple things:
Also…an announcement.
David Hoffman has written some of my favorite articles. And guess what? Starting this month David's going to be writing even more fresh content exclusive to Bankless members—his first thought-piece scheduled November 21st. 🔥🔥🔥
Weekly level-ups, new deals, now adding one of the best writers in this space.
I have a feeling Bankless subscribers are going to do a 10x level up this year.
-RSA
---
Recap for the week of November 3rd, 2019
---
SCHEDULE RECAP:
---
DEAL—Double Rent for 2 months on RealT
RealT is a tokenized real estate platform. RealT properties are fractionalized into affordable ERC20 tokens. And did you see they were listed on Uniswap this week?
Exclusive to Bankless members, RealT is offering double rent for 2 months when you sign up using the Bankless link provided in the Deal Sheet. (Non-US only)
👉Get the RealT deal here (paying members only)
---
ACTIONS RECAP:
---
Subscribe to the Bankless program. Inner Circle, Deal Sheet, Bonus content. Costs less than a coffee per week. Don't invest in crypto until you invest in yourself.
---
Pay with crypto—you can pay using ETH, BTC, or USDC. Annual subscription only.
---
Tag me on twitter when you subscribe & I'll deliver 3 x 🔥.
Like Rohit!
And Mark….
And Yudi!
We have 1 billion people to onboard.
Let's get going!
---
Not financial or tax advice. This newsletter is strictly educational and is not investment advice or a solicitation to buy or sell any assets or to make any financial decisions. This newsletter is not tax advice. Talk to your accountant. Do your own research.
---
Disclosure. From time-to-time I may add links in this newsletter to products I use. I may receive commission if you make a purchase through one of these links. I'll always disclose when this is the case
---