News
Weekly Action Recap (Nov 10th)
Your action recap for the week of November 10th, 2019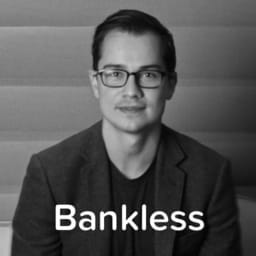 Friend & Sponsor
Across

- Across.to is the bridge you deserve
Level up your open finance game three times a week. Subscribe to the Bankless program below.
---
Dear Crypto Natives,
Bankless members leveling up on Etherscan this week, which came in handy for our tactic on creating ENS subdomains and selling them.
Speaking of ENS domains—did you add yours to your twitter handle yet?
If you don't have an ENS domain, check this: i'm gifting Banked.eth subdomains to all Bankless subscribers—claim yours here 🎁.  First come first served!
Some banked.eth names recently claimed:
rsa.banked.eth (that's me)
ether.banked.eth
un.banked.eth (clever, clever)
chris.banked.eth
i.banked.eth
crypto.banked.eth
Remember privacy—best to register an ENS domain via a new ETH address you create. Either transfer ETH funds to the new address using an exchange or a mixing service.
From mastering ENS names to getting the scoop on DAI before it goes mainstream and becomes a major global currency. You feelin the level-ups?
-RSA
---
Recap for the week of November 10th, 2019
---
SCHEDULE RECAP:
---
ACTIONS RECAP:
Execute any good market opportunities you saw in Market Monday
Complete weekly assignment: Interact with smart-contracts on Etherscan
Claim your banked.eth subdomain (full subscribers only)
Consider: what do you think of Maker's vision for bankless money & credit
---
Subscribe to the Bankless program. Inner Circle, Deal Sheet, Bonus content. Costs less than a coffee per week. Don't invest in crypto until you invest in yourself.
---
Pay with crypto—you can pay using ETH, BTC, or USDC. Annual subscription only.
---
Tag me on twitter when you subscribe & I'll deliver 3 x 🔥.
Welcome to Nathan!
And thanks for the shout-out Micha.
We have 1 billion people to onboard.
Let's get going!
---
Not financial or tax advice. This newsletter is strictly educational and is not investment advice or a solicitation to buy or sell any assets or to make any financial decisions. This newsletter is not tax advice. Talk to your accountant. Do your own research.
---
Disclosure. From time-to-time I may add links in this newsletter to products I use. I may receive commission if you make a purchase through one of these links. I'll always disclose when this is the case