News
Weekly Action Recap
Your bankless action recap for fourth week of February 2021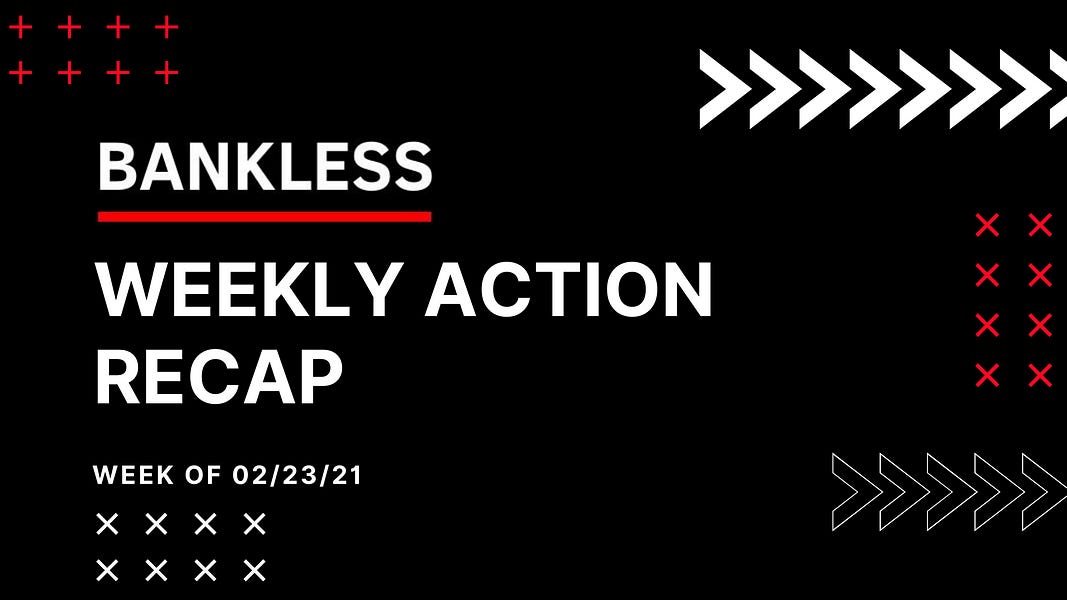 Friend & Sponsor
Across

- Across.to is the bridge you deserve
Dear Bankless Nation,
Crypto corrections are normal. As David said early this year:
There are three things certain in life: death, taxes, and -40% drawdowns in crypto.
Drawdowns happened multiple times last market cycle. Here's BTC in 2017: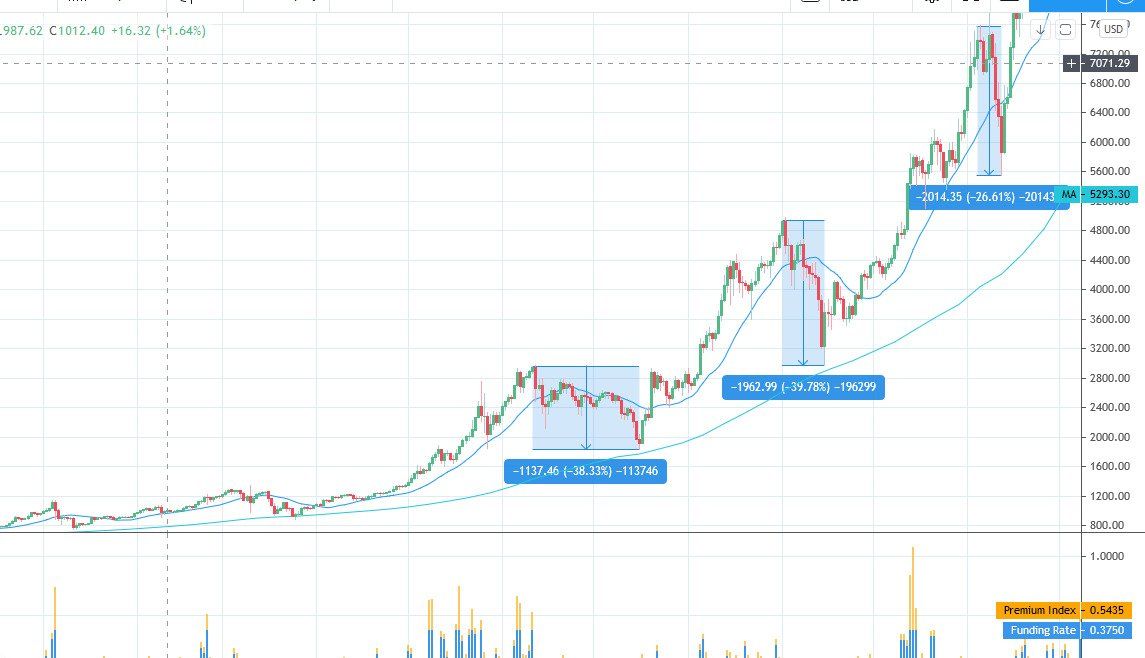 Pull backs are normal. It never goes straight up. Yes, we're still in a bull run.
Zoom out and realize crypto is crushing it—here are the numbers:
BTC: +57% YTD
ETH: +98% YTD
DPI: +207%  YTD
Don't panic. Don't stress. This is par for the course.
Relax, enjoy the ride, and keep leveling up.
I mean guys…we had Mark CUBAN on the show this week (some killer clips here). And he's teaching himself solidity. 🤯
We've come a long way.
Here's what's booked for next week:
Podcast with Mark Cuban dropping on Monday (subscribers have early access)
We'll show you how to make bank trading the funding rate on perps
Lucas is going to run through the key metrics to value a token
Let's get to the recap.
- RSA
---
Recap for the week of February 23rd, 2021
🎙️WEEKLY PODCAST EPISODE
Listen in Podcast App | iTunes | Spotify | YouTube | RSS Feed
---
SCHEDULE RECAP
Watch & Listen