News
Weekly Action Recap (Dec 8th)
Your action recap for the week of December 8th, 2019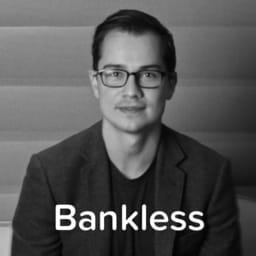 Friend & Sponsor
Across

- Across.to is the bridge you deserve
Level up your open finance game three times a week. Subscribe to the Bankless program below.
---
Dear Crypto Natives,
So ends Uniswap week!
We covered its unstoppable liquidity on Monday, we zapped some funds to it in the weekly assignment, and we learned how to use it to make money in Tuesday's tactic.
Fun right?
I think a bunch of you overachievers played around with the other Zaps too because on Uniswap alone I see:
Including the rest of the Zaps that's over 1171 ETH zapped across 200 some transactions last week alone! Wow! (Maybe it was Zap week on Bankless too)
We ended the week with one of my favorite mental models for ETH and BTC—economic bandwidth. Send that article to person who told you ETH doesn't need to be valuable in order to scale.

Looking ahead…next week's going to be awesome. Hoffman's releasing his piece on Thursday (here's a teaser) and I'll be showing you how to ____________ money with a slick new money protocol in Tuesday's Tactic.
The week of December 22nd we're taking a break for the holidays. No regular scheduled program that week. Take some time with your family. Re-energize.
Because starting January we're going hard.
And I've got some big things in store for next year.
2020 will be the year of #bankless.
Don't believe me? Just watch.
-RSA
---
Recap for the week of December 8th, 2019
---
SCHEDULE RECAP:
---
ACTIONS RECAP:
---
Subscribe to the Bankless program. Inner Circle, Deal Sheet, Bonus content. Costs less than a coffee per week. Don't invest in crypto until you invest in yourself.
---
Pay with crypto—you can pay using ETH, BTC, or USDC. Annual subscription only.
---
Tag me on twitter when you subscribe & I'll deliver 3 x 🔥
---
Not financial or tax advice. This newsletter is strictly educational and is not investment advice or a solicitation to buy or sell any assets or to make any financial decisions. This newsletter is not tax advice. Talk to your accountant. Do your own research.
---
Disclosure. From time-to-time I may add links in this newsletter to products I use. I may receive commission if you make a purchase through one of these links. I'll always disclose when this is the case