News
Weekly Action Recap
Your action recap for the week of February 1st, 2021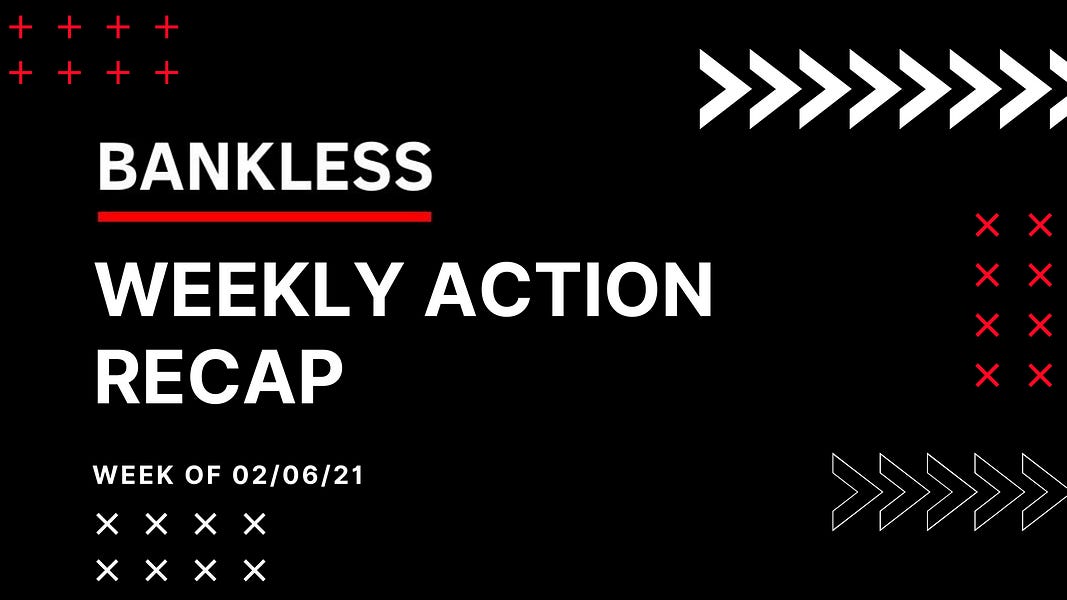 Friend & Sponsor
Across

- Across.to is the bridge you deserve
Dear Bankless Nation,
Grayscale released a report this week on Valuing Ethereum.
They said ETH is valuable for three reasons:
ETH is money
ETH is a consumable asset
ETH is an interest bearing asset.
They valued ETH as a triple point asset.
We published the triple point asset model well over a year ago. (Here's the podcast) Now institutions are using it to understand ETH. No surprise there.
The mental model for ETH is becoming clear for people, and for institutions. We've preached this countless times but: the most bullish thing for ETH to is to be understood.
And people are starting to understand.
No wonder ETH price is on a moon mission. 🚀
Here's what's on the docket for next week:
Podcast with Vitalik on Monday (early access for members here)
We'll teach you how you can long or short any asset
We explore the future of work
Let's get to the recap.
- RSA
---
🎙️WEEKLY PODCAST EPISODE
Listen in Podcast App | iTunes | Spotify | YouTube | RSS Feed
---
ACTION RECAP
WATCH & LISTEN