News
Warren's Anti-Crypto Crusade
Weekly recap: Warren's war on internet money, Uniswap's new fee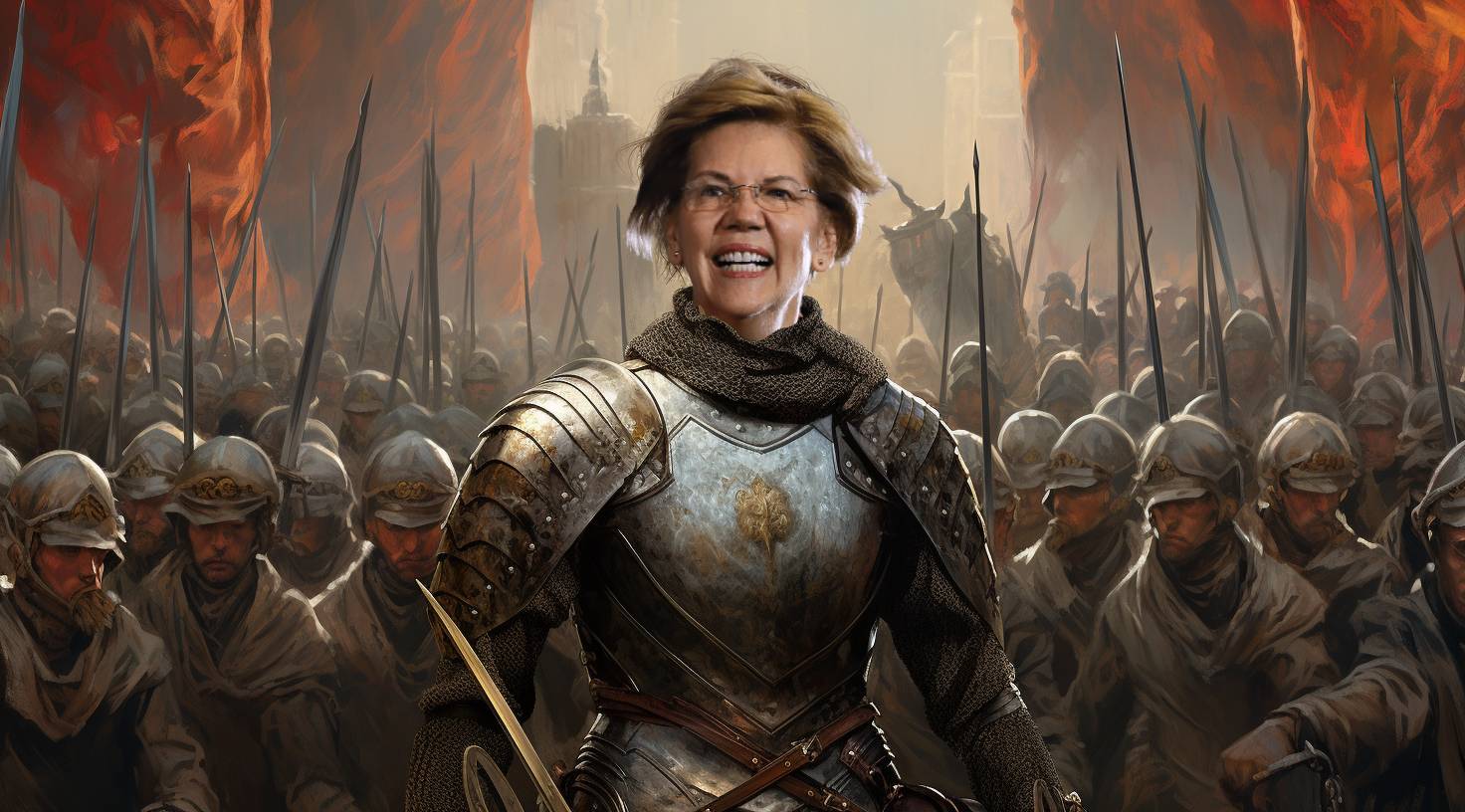 Friend & Sponsor
Kraken

- See What Crypto Can Be with Kraken
Dear Bankless Nation,
Elizabeth Warren is trying to throw gas on the flames of anti-crypto sentiment in Washington as she wages a multi-pronged effort to regulate crypto out of the country.
For our weekly recap, we dig into:
Elizabeth Warren reignites anti-crypto crusade
Uniswap Labs announces new fee, catches heat
Fake news pumps Bitcoin price
Reddit bails on Community Points experiment
SEC dismisses charges against Ripple execs
- Bankless team
📅 Weekly Recap
1. Elizabeth Warren reignites anti-crypto crusade
US Senator Elizabeth Warren is trying to attack crypto on every possible front, and she's found her latest opportunistic play.
Her latest move is to amplify how crypto-based terror financing shows that the entire industry is rotten to the core. In a letter authored by Warren and signed by more than 100 lawmakers, the Senator pushed top security officials for action in reining in crypto financing for terror groups, explicitly highlighting reports that Hamas had raised millions soliciting Bitcoin donations.
Crypto analytics firm Chainalysis already issued a report highlighting that claims of crypto playing a vital role in terror financing were overblown.
"Although terrorism financing is a very small portion of the already very small portion of cryptocurrency transaction volume that is illicit, some terrorist organizations raise, store, and transfer funds using cryptocurrency," a company blog post reads. "Terrorist organizations have historically used and will likely continue to use traditional, fiat-based methods such as financial institutions, hawalas, and shell companies as their primary financing vehicles."
2. Uniswap Labs announces new fee, catches heat
Uniswap Labs founder Hayden Adams announced this week that the popular frontend would be adding a 0.15% swap fee for certain tokens in the company web app and wallet.
The reason for the new fee? So they can keep building, Adams said.
The announcement almost immediately garnered backlash. Savvy traders on the platform will still be able to avoid the fee by sidestepping the Uniswap Labs frontend and using the protocol directly, but what angered token holders was that Labs had rolled out their own marketplace fee while UNI holders have had little support in enabling a protocol fee which returns funds to token holders.
3. Fake news pumps Bitcoin price
A misreported tweet on Monday from Cointelegraph announcing that a spot BTC ETF had been approved sent crypto into a frenzy, causing a spike in the crypto markets, which was soon walked back after the truth surfaced, but not before $65 million in shorts were liquidated.
Cointelegraph caught some major heat for running on false information, even earning it a subtweet from the SEC.
But broadly, the saga caused crypto investors to rally around how bullish a spot BTC ETF would be for the industry, pushing prices higher over the week towards $30k.
4. Reddit bails on Community Points experiment
One of the more high-profile rollouts of a crypto project at a major consumer tech company went south this week, with Reddit announcing that it was discontinuing its blockchain-based Community Points initiative. The effort aimed to reward users who positively contributed to certain subreddits.
The shutdown of the effort was due in part to regulatory concerns, a report in TechCrunch noted.
"Though we saw some future opportunities for Community Points, the resourcing needed was unfortunately too high to justify," Reddit's director of consumer and product communications Tim Rathschmidt told TechCrunch. "The regulatory environment has since added to that effort.
The announcement of the shutdown took a sinister note after it was discovered that Reddit moderators had front-run the announcement, selling off some of the impacted tokens before prices further crashed.
5. SEC dismisses charges against Ripple execs
Ripple Labs execs seem to be staying one step ahead of the SEC. This week, the SEC announced that it was dismissing its claims against top execs Chris Larsen and Brad Garlinghouse.
It's another win for Ripple after a judge ruled in July that XRP was not in itself an investment contract.
---
📺 Bankless Weekly Roll-Up
Other news: