Article
Introducing Monday Mints 🌱
Bankless Collectibles return on Monday, January 23rd. Here's what you need to know.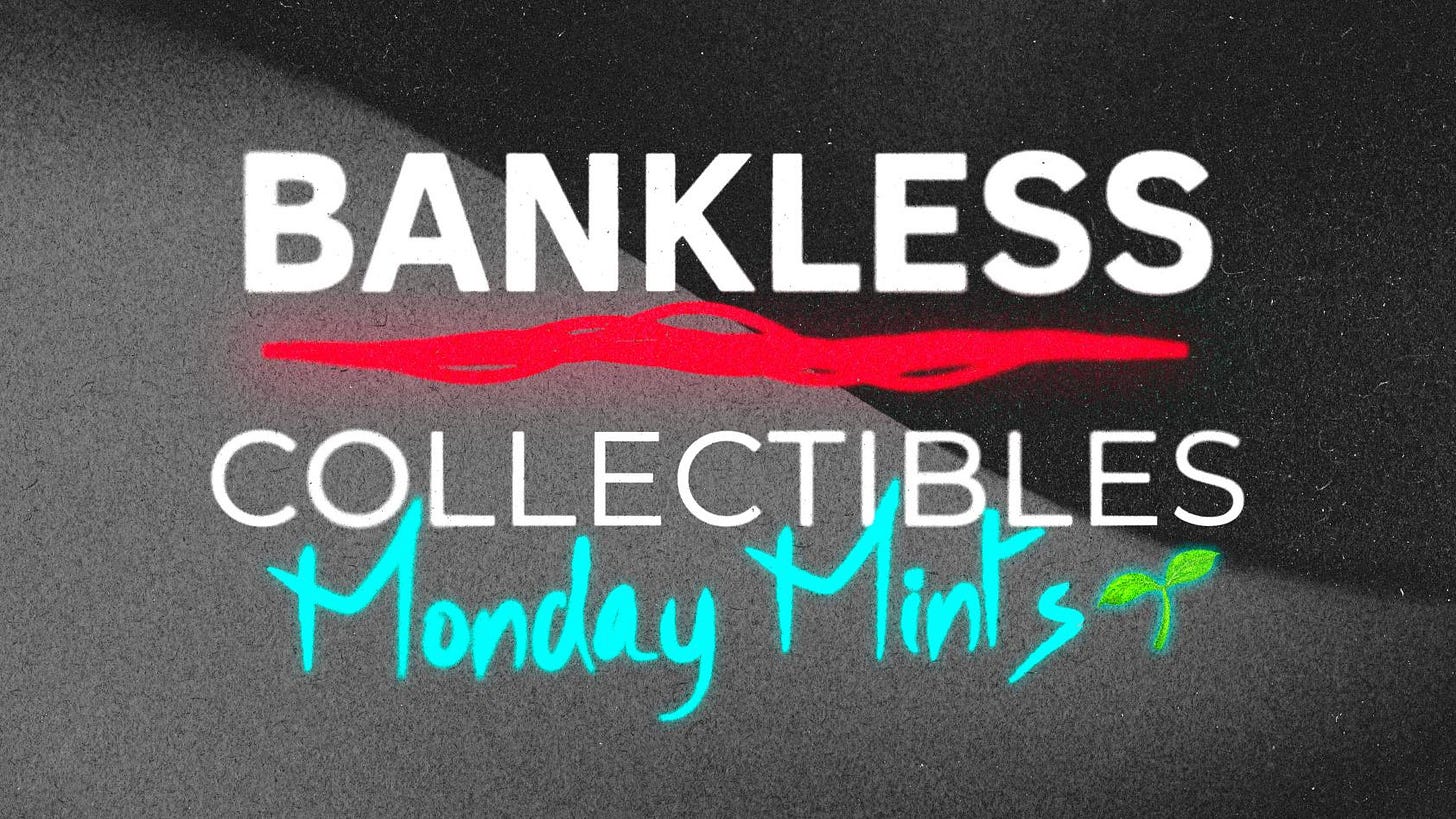 Friend & Sponsor
Kraken

- Visit Kraken.com to learn more
TL;DR - Every Monday Podcast this year will be released as an NFT collectible.
Mints happen every Monday at 3pm. The first mint starts Monday! 👇
---
Dear Bankless Nation,
At the end of last year, we launched Bankless Collectibles.
Collectibles are limited edition copies of our most popular podcast episodes, available to collect for anyone with an Ethereum wallet.
We started with the Genesis Collection, a limited release of 5 episodes of some of our favorite podcasts that we've recorded.
It was meant to serve as an experiment on web3 media.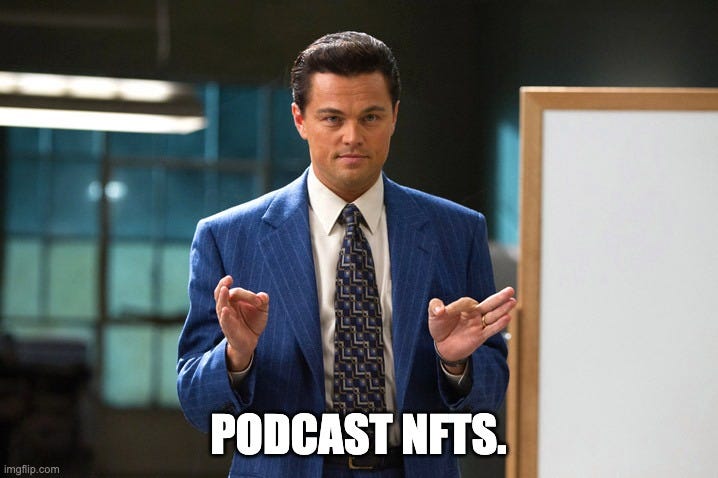 We didn't expect much to be honest.
But it was a hit.
After 5 episodes in 5 weeks, collectibles saw:
500 editions sold (almost instantly)
273 unique collectors
25+ ETH in primary sales
80+ ETH in secondary sales
7.5 ETH donated to various charities and organizations
25 power collectors who grabbed 5+ editions
2 dedicated mfers who collected 10 Genesis Collection editions (shoutout @llihwerd and @didierkrux!)
And two podcast hosts who were left in awe.
Seriously…The response blew us out of the water. We didn't expect this.
But here we are.
So, we're doubling down on collectibles. Another step on our web3 media journey.
Our Monday podcasts have been a Bankless staple since we started this adventure over 2 years ago.
It has hosted some of the most prominent industry leaders and shaped ideas on how this industry works.
People like:
Mark Cuban
Stani Kulechov
Cathie Wood
Chris Dixon
Raoul Pal
Hester Pierce
The list goes on.
So now we're going to release every Monday podcast moving forward as a collectible.
One per week, each and every week.
We're calling these Monday Mints. ✨
For those familiar with the Genesis Collection, we'll be using a similar formula.
One episode. Every Monday. 100 editions.
Bankless Nation has first priority.
Every episode holds a high quality, ad-free .mp3 recording of the episode built on Sound Protocol.
Our resident artist, Crypto Bushi, takes the audio and visualizes a key moment from the episode into art.
The first episode releases on Monday, January 23rd with Wayne Chang on Sign-in with Ethereum.
This episode is foundational in understanding the future of identity on the internet.
---
Interested in minting the first Monday Mints episode?
Here are the deets. You can also head to the collectibles website!
Monday Mint Details
🎬 Total Editions: 100
🏴 Pre-sale
When: Monday, 3pm EST
Who: Bankless Nation
Editions Available: 100
Mint Price: 0.05 ETH
🫂 Public Sale
When: Monday, 5pm EST
Who: Everyone
Editions Available: Remaining
Mint Price: 0.07 ETH
10% of proceeds are donated to an organization chosen by the guest.
How do I get pre-sale access?
There are only two ways to get pre-sale access:
Become a Bankless DAO Member (hold 35,000 BANK)
Hold a 2022 Bankless Badge in your wallet (claims no longer available 😢).
Holder snapshots for pre-sale access will be taken every week!
---
👉 BADGE SIDE NOTE: We'll be releasing the 2023 Bankless Badge in the next few weeks. Once that happens, pre-sale access will migrate to 2023 Bankless Badges. Stay tuned.
---
You said every episode in 2023…What about the ones you already released?
If you paid close attention, we said that we're going to release every Monday episode in 2023 as a collectible.
But we've already released 3 episodes so far this year!
These are no exception.
They will be released as collectibles, but we have something special planned.
The first three episodes will only be available for Genesis Collectors 🦋
A special perk for our earliest pioneers in web3 media.
All Genesis Collectors will have access to mint these episodes at a hefty discount.
Power collectors (i.e. wallets that hold 5 or more Genesis editions) will receive FREE MINTS to all 3 episodes.
Details for minting these episodes will be shared in the next few weeks.
Qualified collectors can stay up to date in the Genesis Collectoooors Chat.
Web3 media is coming
Web3 allows us to rethink the internet.
Digital media is no different.
We're committed to helping this industry figure it out.
To experiment with the right models.
To help us build a better, more engaging content experience for everyone.
2023 is the year we make that happen.
See you on Monday. 🫡322SAVECROSS-POST