Trending Project
Trending Project: JPEG'd
1. Ticker: JPEG 2. Sector: NFTs - Financialization 3. Network: Ethereum 4. Fully-Diluted Valuation: $241M 5. Total Value Locked: n/a 6. Hotness Rating: 🔥🔥🔥🔥 Analysis A new DeFiGod and Tetranode backed project that lets you borrow against your NFTs JPEG'd is a new protocol that allows users to borrow against their NFTs. Similar to CDP protocols like Maker, holders can deposit their NFTs — currently limited to CryptoPunks — to mint a stablecoin, PUSD. JPEG'd is currently live on the K
Friend & Sponsor
Immutable

- Your gateway to the web3 gaming revolution
Ticker: JPEG
Sector: NFTs - Financialization
Network: Ethereum
Fully-Diluted Valuation: $241M
Total Value Locked: n/a
Hotness Rating: 🔥🔥🔥🔥
Analysis
A new DeFiGod and Tetranode backed project that lets you borrow against your NFTs
JPEG'd is a new protocol that allows users to borrow against their NFTs. Similar to CDP protocols like Maker, holders can deposit their NFTs — currently limited to CryptoPunks — to mint a stablecoin, PUSD. JPEG'd is currently live on the Kovan testnet. The project is backed and advised by a litany of DeFi and NFT heavyweights including Tetranode, DeFiGod, DC Investor, Santiago Santos, and others.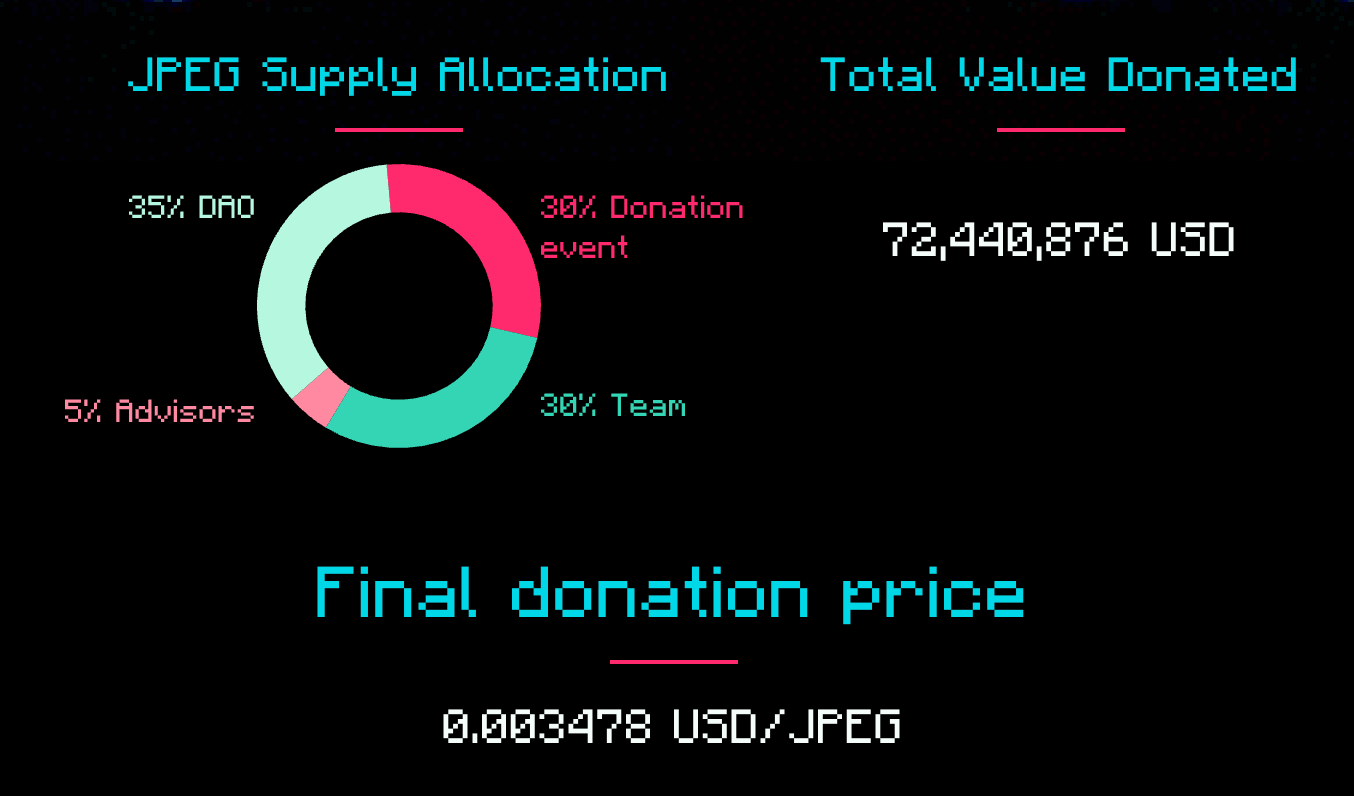 The protocol recently held its three-day-long uncapped 'token donation event,' in which donors could exchange ETH or USDC for the project's native governance token, JPEG. JPEG'd raised $72.4 million at a $241.4 million FDV through this mechanism, with 30% of the total token supply allocated to event participants.
In its current form, JPEG is a "valueless governance token" in that it has no utility, nor does it entitle holders to any stream of cash flows, although the team has teased several potential tokenomics upgrades. According to the official announcements channel in the JPEG'd Discord, a liquidity mining and single-sided staking program will begin shortly.
Hotness Rating (5 🔥): 🔥🔥🔥🔥
Tackling a use case with a seemingly limitless TAM and backed by a world-class group of stakeholders, JPEG'd is shaping up to be a protocol that investors and apes alike should keep on their radar over the coming months.