How Tos
,
Investing
Troubleshooting Issues with Your Ledger - Frequently Asked Questions (FAQ)
The ultimate guide to troubleshooting your Ledger hardware wallet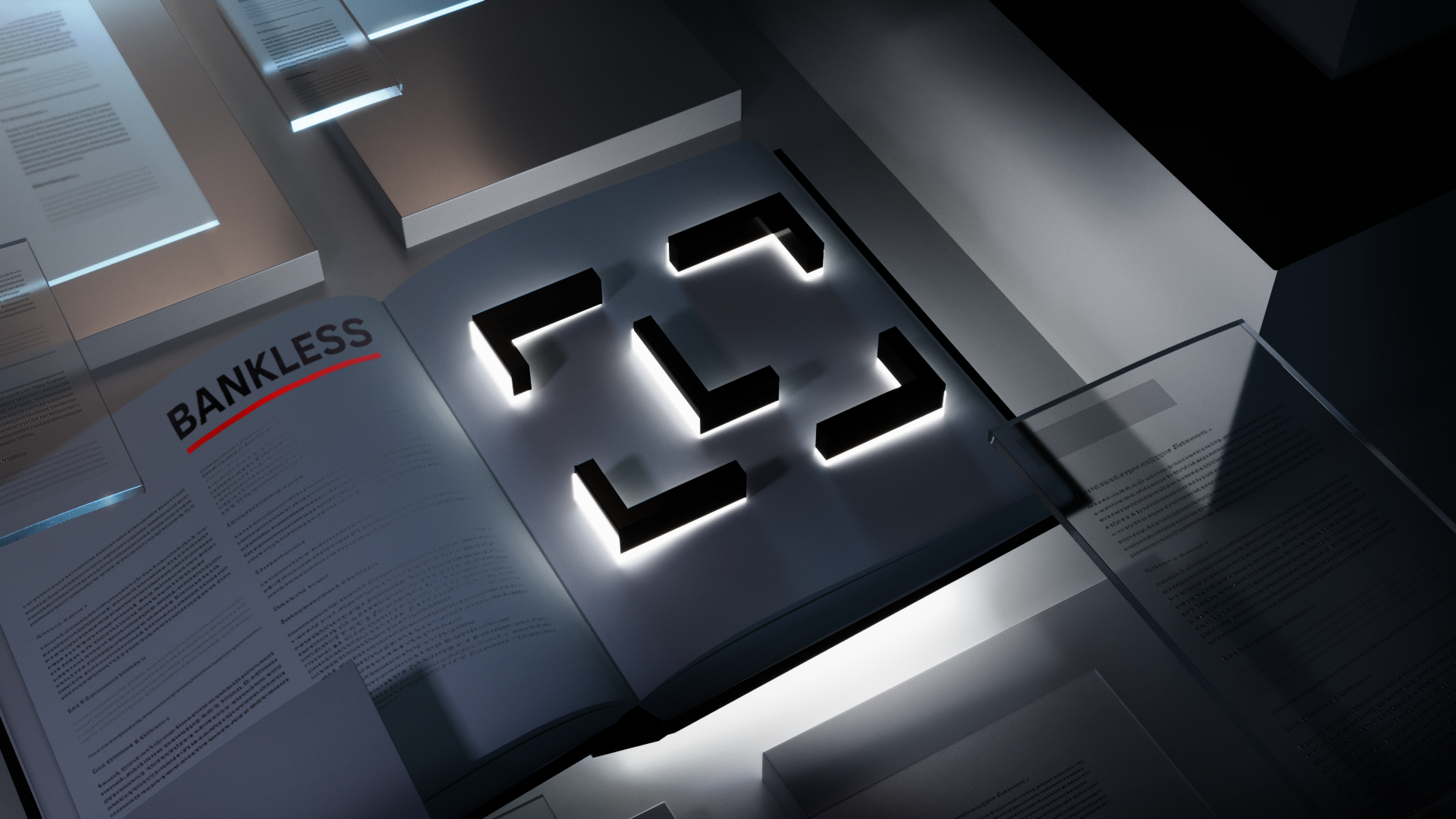 Friend & Sponsor
NEAR DA

- DA for Ethereum rollups at a fraction of the cost.

⬆️ Level up your crypto experience with the full Guide:
---
Hopefully, the Ultimate Ledger Guide has been your trusted companion in securing self-sovereignty over your own financial prosperity. This last article is designed to help with any issues that may arise in your journey. As with any nascent technology, there are many frequently asked questions by users. Our aim here is to identify the most prevalent speed bumps that may have arisen and provide simple and straightforward answers to make your Ledger ownership an enjoyable experience.
Utility Considerations
In using your Ledger, there are frequently asked questions that some users have surfaced. These are some of the top frequently asked questions around Ledger usage.
How do I create a Binance Smart Chain account in Ledger Live?
Binance BEP20 and BEP721 tokens can be kept in a Ledger Smart Chain account. This is how to create a Binance Smart Chain account in Ledger Live.
Open the Ledger Live app
Connect your Ledger to your computer and unlock the device.
Go to the Accounts tab, select Add account, click on Binance Smart Chain and click Continue.
When the BSC account has been added, visit the Receive tab, choose BSC account and click Continue. Ledger Live and your Ledger will now show your Binance smart Chain address.
Verify your address and click confirm. This is your address to which you can deposit BNB or BEP20 tokens.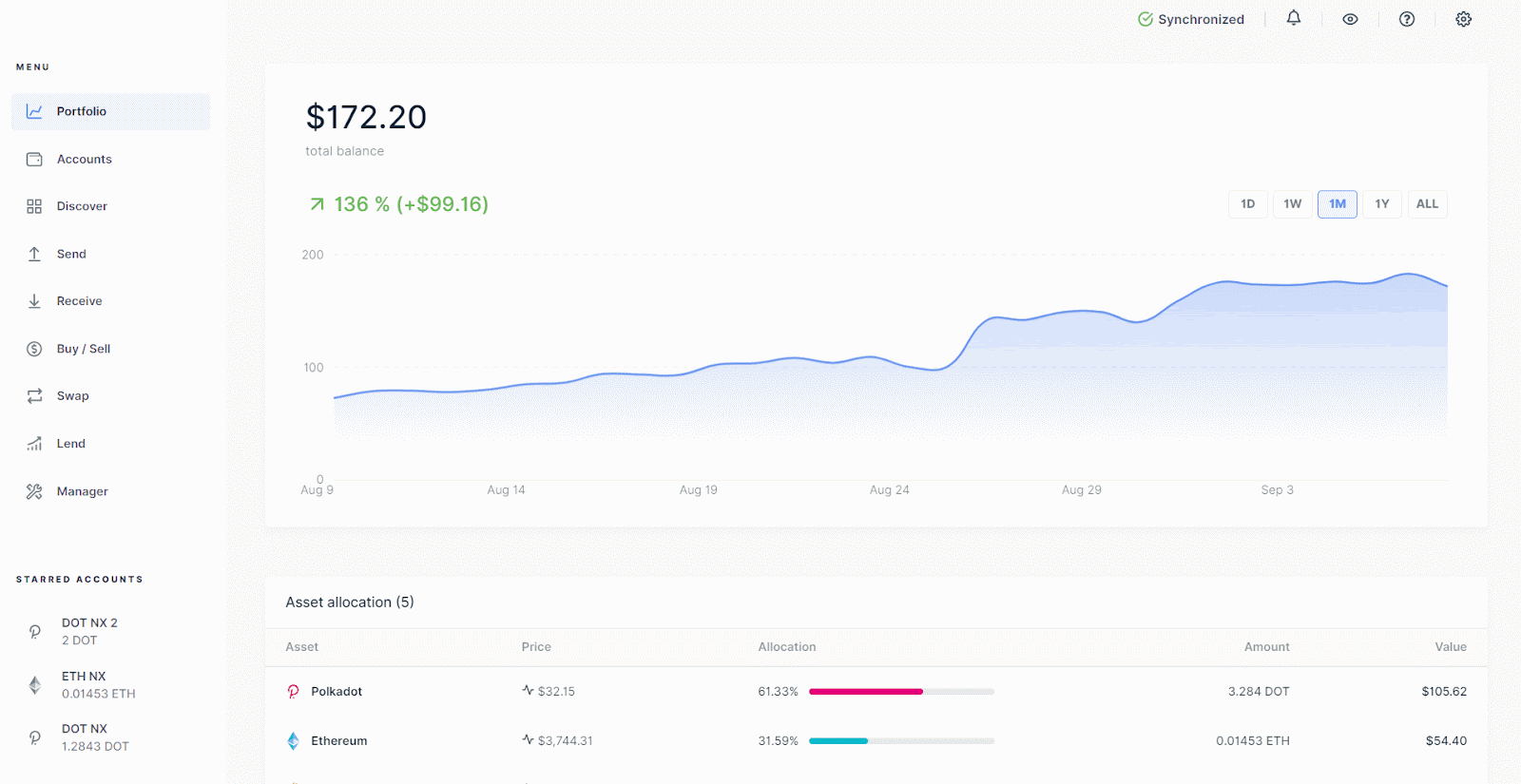 My Binance Smart Chain and Ethereum addresses look alike. Are they the same?
Ledger Ethereum and BSC apps use the same deterministic approach to generate addresses. For this reason, you may notice that your Ledger Ethereum Address and Ledger BSC address look the same.
Please note:
Even though they look identical, note that they exist on two different networks.
Avoid sending ETH and ERC-20 tokens to your BSC account. Avoid sending BNB and BEP-20 tokens to your ledger Ethereum account.
How do I withdraw crypto to my Ledger Binance Smart Chain account from Binance exchange?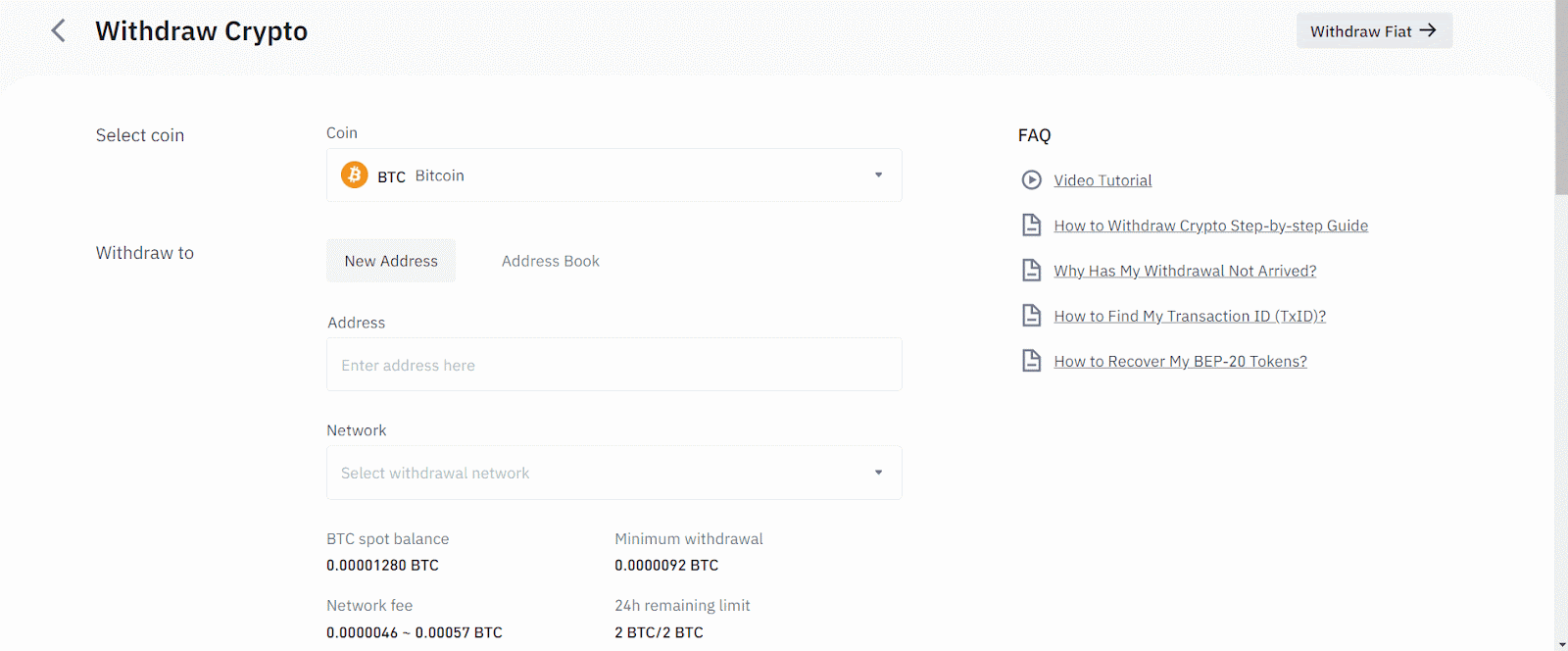 To do this:
In your Binance account, visit the "Withdraw Crypto" section and pick your desired coin.
Paste your Ledger BSC address (confirm that the BEP20 - BSC network is selected) and complete your withdrawal.
I sent ERC-20 tokens to my device but they aren't recognized. Where are my Ethereum tokens?
This is a real problem the average user can face when using a Ledger. ERC-20 tokens are issued on the Ethereum blockchain and represent a token standard used by many crypto projects. Even though Ledger supports most ERC-20 tokens, some tokens are not supported by Ledger Live.
If you sent any Ethereum (or ERC-20) tokens to your Ledger but your token deposit isn't visible in, use the following guide to solve this issue.
---
💡 Note: Ledger is well equipped to secure most Ethereum ERC-20 tokens. However, not all tokens are supported by the Ledger Live app. ERC-20 tokens that are not supported on Ledger Live will not be displayed as a transaction )
---
Checking whether your ERC-20 token is supported
Look for your token's ticker at CoinMarketCap. Type the token name into the search bar.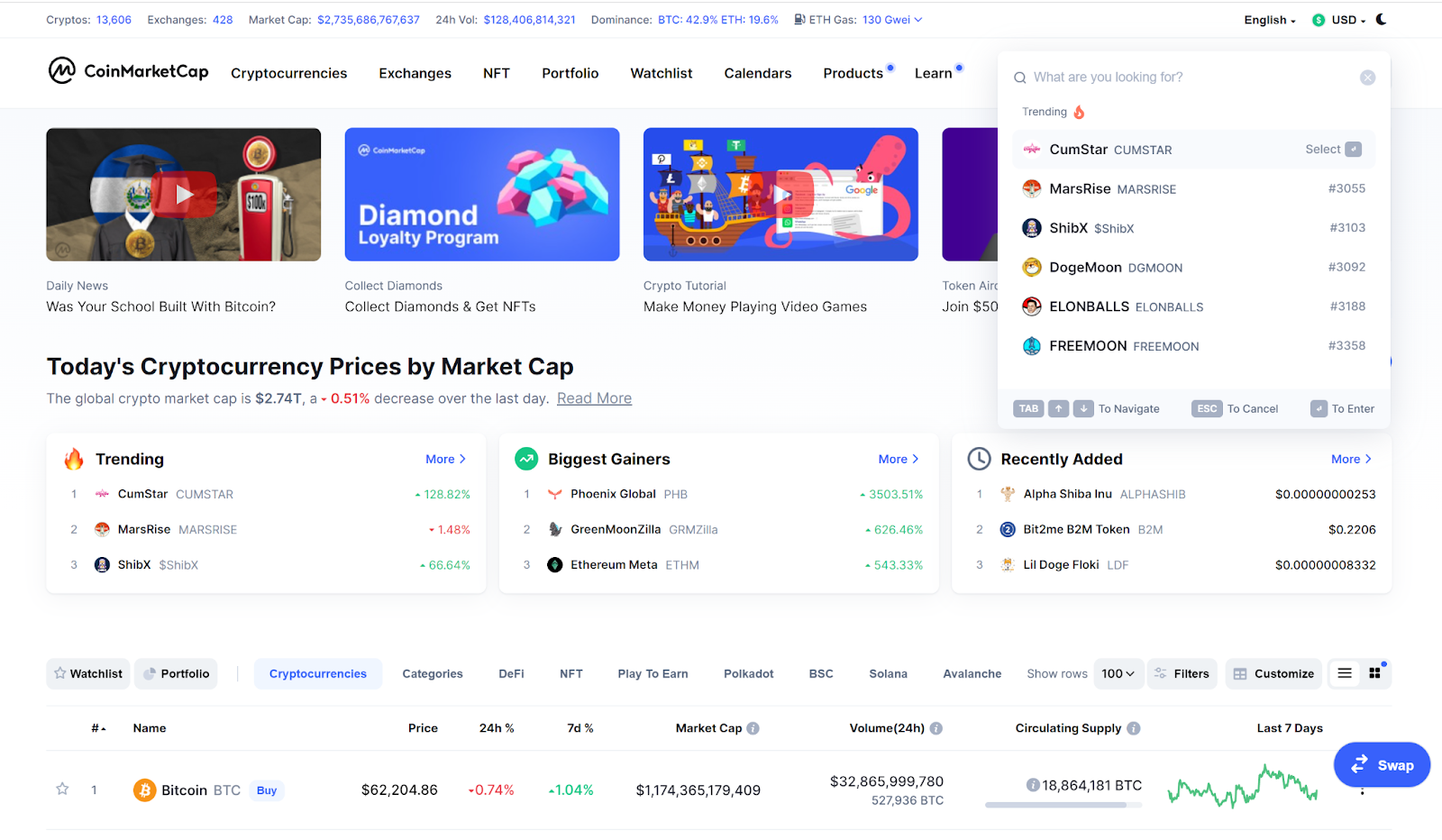 On the selected token page, copy the address under Contracts (circled in the image below)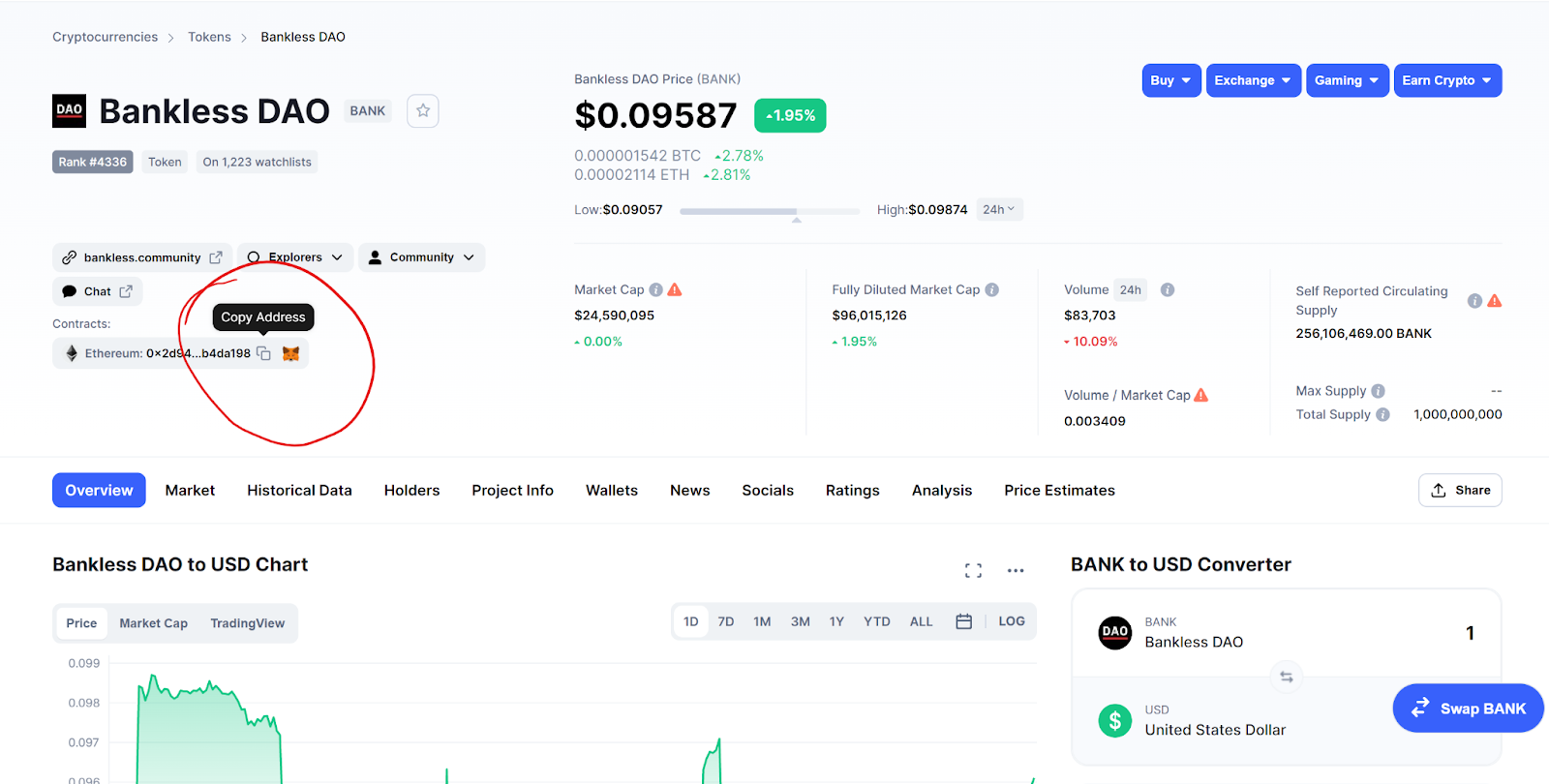 Visit the Supported Crypto Assets page on Ledger's Github. Open the search bar (by pressing CTRL+F for windows and Command+F for macOS). Search bar is circled in the screenshot below.
If your token is found on the list, this means that your token is supported by Ledger Live. All supported tokens will appear in Ledger Live as part of your ETH balance. If your missing tokens are supported by Ledger Live but still not visible, reach out to Ledger support with an email detailing your situation and including the transaction ID of the deposits you are missing.
What to do if your ERC-20 token is not on the list?
Some tokens are not supported by Ledger yet (including BANK and BED). To access these non-supported tokens, you will require the collaborative use of your Ledger with a Ledger alternative called MyEtherWallet (MEW).
This wallet carries a wider variety of ERC-20 tokens. To connect your Ledger, follow the instructions highlighted by MEW here. If your tokens aren't on the default list at MEW, follow the instructions here to add them as custom tokens.
Metamask isn't working with Ledger
Metamask runs on your web browser, whether it's Chrome, Brave, Firefox, or others. When these browser companies make updates, they sometimes deprecate APIs that allow Metamask to communicate with hardware wallets, making it difficult to connect.
To fix any problems, you need to first update MetaMask to version 10.5.0 or above. You also need to check your "Advanced Settings" and that the "Preferred Ledger Connection Type" is set to "WebHID" (it should be the case by default).

To import your Ledger hardware wallet in MetaMask, open the ETH app and click on "Connect Hardware Wallet" (just like you did before). This time, a pop up will appear where you will have to select your device and click on "Connect". Your list of addresses will appear, you will just have to select which address you wish to import. You can read more here.
Physical Considerations
My Ledger is lost or broken. What should I do?
If your ledger is lost or broken, you will have to buy a new device and restore it with your backup 24 word (mnemonic) phrase to regain access to all your precious crypto assets.
My Ledger is not charging and overheating
Some users have complained about their Ledger devices not charging and staying low. In some cases users have discovered that high local temperatures (referencing a user community in Thailand) affect charging at room temperature. In this case, the devices would only charge effectively when room temperatures were significantly reduced by air conditioning.
However, if you have a recently purchased Ledger and you are facing the situation of overheating/not charging, contact ledger support. They are effective at sending replacement devices for defective ones.
Should I be worried about the security of Bluetooth?
In other words, does my Bluetooth connection compromise my wallet's security when using the Ledger Nano X?
The answer here is no. Your key data (private keys and seed) do not leave the device and only public data is transmitted via bluetooth.
Why isn't my Ledger Nano X connecting on my first pairing?
If your Ledge Nano X isn't connecting on your first pairing, a "Sorry, connection failed" may appear when you first attempt to connect your Ledger with a new smartphone.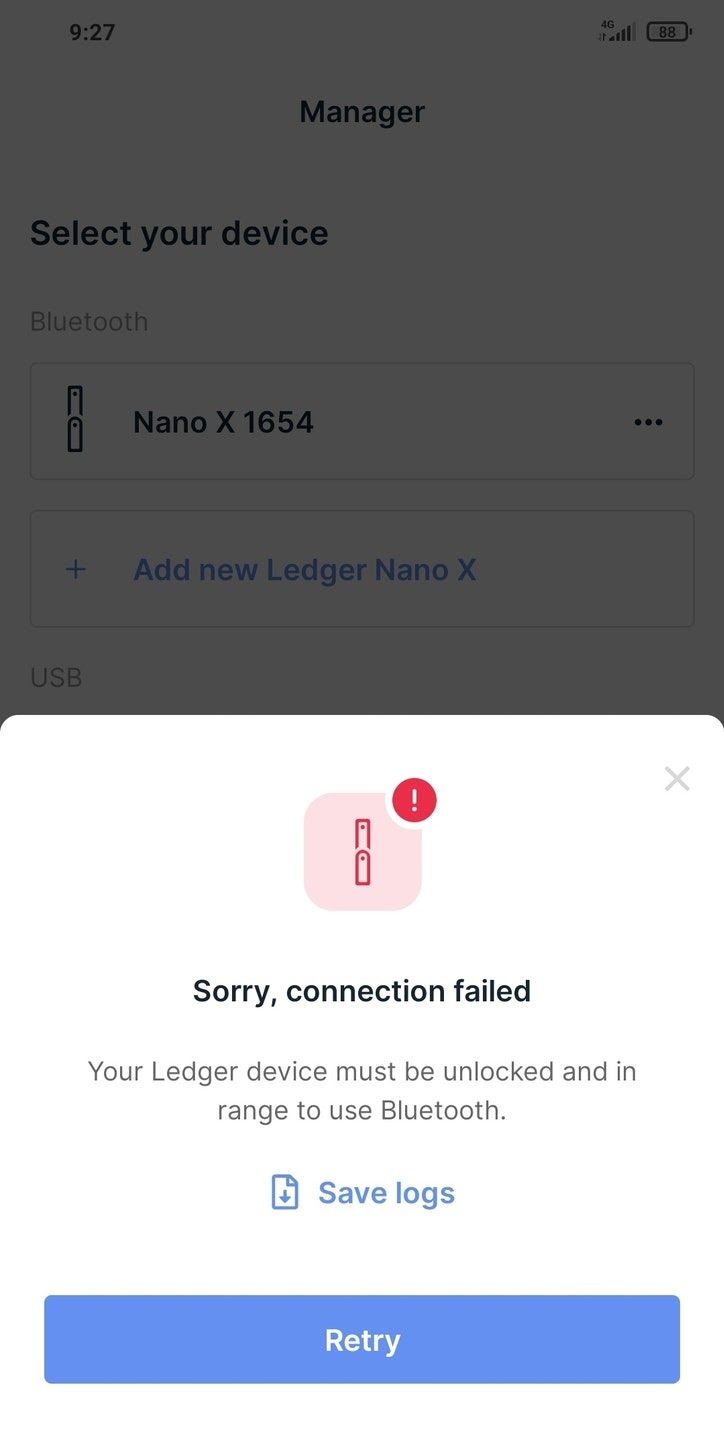 To solve this issue:
Tap anywhere outside the error message box
In "Select your device", select your Ledger Nano X.
You should now be able to successfully access the Manager.
Can I use bluetooth to connect my Ledger to my computer?
Unfortunately, this isn't possible at present. The bluetooth functionality is limited to your Android or iOS devices for connectivity without need of a cable.
Is my Ledger rechargeable? Do I have to be worried about batteries?
Yes, your Ledger is rechargeable. The Ledger Nano X will last several hours in use and can be idle for 2-3 months when on a full charge. The battery is charged via USB connection to a laptop/desktop computer. The battery however cannot be replaced and your Ledger is designed to last 5 years or more.
My Ledger doesn't have enough capacity?
If your ledger doesn't have enough capacity, the only other option is to purchase another ledger. You can install and uninstall apps without losing your funds.
How many apps can be installed on my Ledger device?
The Ledger Nano X supports up to 100 apps installed at a time, and the Ledger Nano S supports up to 3 apps at a time
Is my Ledger waterproof?
No, your Ledger is not waterproof. You must take care to keep it in a dry place away from moisture. The Ledger does not have a water resistance rating, and as such, any device that has come into contact with liquid must be powered off and properly dried before any further use should be attempted.
Conclusion
Our hope is that this Ultimate Ledger Guide FAQ has solved some of the re-occuring questions and issues around using your Ledger. We can not guarantee that this FAQ is exhaustive but hope to conintue to add and improve upon it as our awareness of more issues comes up. Thanks again for joining us on this Ultimate Ledger Guide journey!