Trending Project
Trending Project: SOLID
1. Ticker: SOLID 2. Sector: DeFi - Decentralized Exchange 3. Network: Fantom 4. Fully Diluted Valuation: $805 million 5. Total Value Locked: $2.19 billion 6. Hot Rating (out of 5): 🔥🔥🔥🔥 TL;DR Andre's new project on Fantom, a DEX, that implements ve(3,3) token model. Solidly is a new decentralized exchange deployed to the Fantom network built by legendary DeFi developer, Andre Cronje. Like Curve, the protocol uses a vote-locking mechanism, known as ve(3,3), where holders of SOLID, th
Ticker: SOLID
Sector: DeFi - Decentralized Exchange
Network: Fantom
Fully Diluted Valuation: $805 million
Total Value Locked: $2.19 billion
Hot Rating (out of 5): 🔥🔥🔥🔥
TL;DR
Andre's new project on Fantom, a DEX, that implements ve(3,3) token model.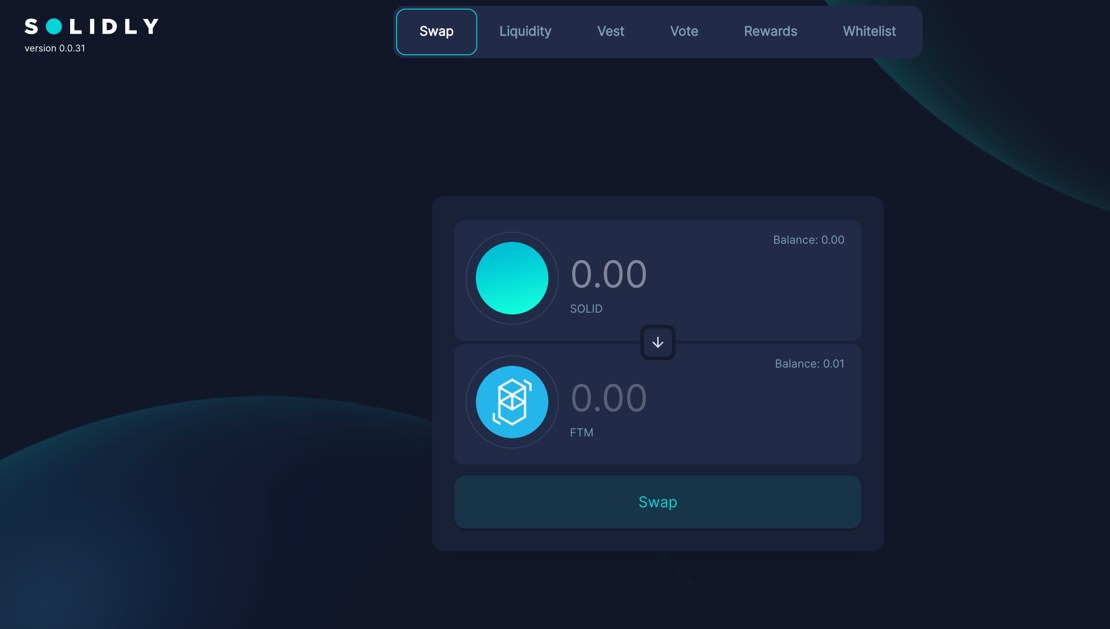 Solidly is a new decentralized exchange deployed to the Fantom network built by legendary DeFi developer, Andre Cronje. Like Curve, the protocol uses a vote-locking mechanism, known as ve(3,3), where holders of SOLID, the project's native governance token, can lock their tokens to receive veSOLID, which is represented by a tradeable NFT.
SOLID lockers are entitled to special perks within the protocol, such as boosted rewards when providing liquidity, a share of fees generated from swaps made on the platform, protection from dilution, and the right to vote on the direction of emissions to different pools on the platform.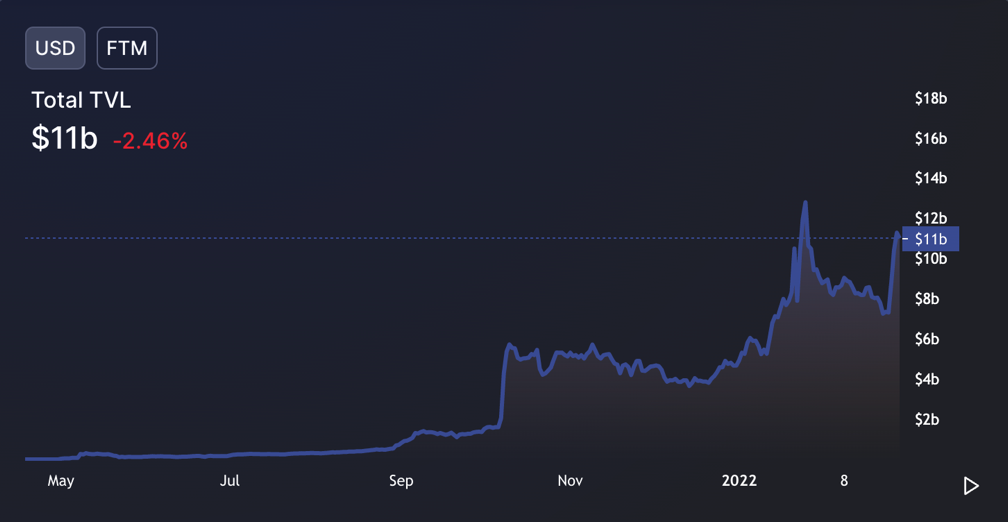 The frenzy began with the announcement of the initial distribution methodology for SOLID, where it was revealed that the token would be airdropped to the top 25 protocols on Fantom by TVL. This announcement led to massive inflows of capital into Fantom, with TVL on the network increasing 143% from $5.26 billion to $12.80 billion in the two weeks following the announcement.
This period also saw a competition among protocols to accumulate TVL, including the creation of DAOs with the specific intention of receiving an allocation.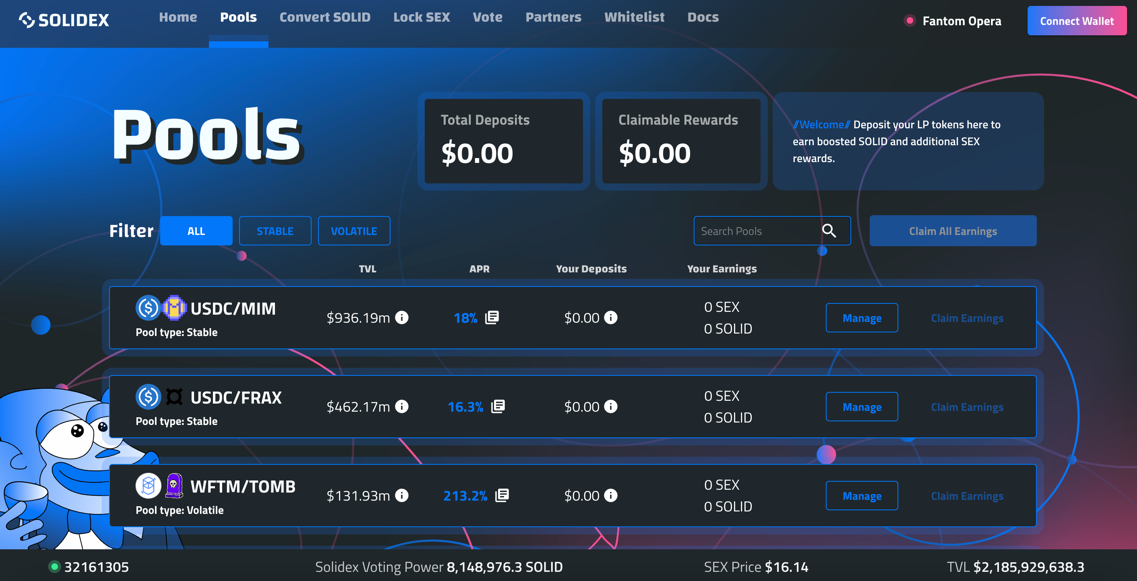 As with other protocols that have implemented the veToken model, an ecosystem of protocols emerged around Solidly with the intention of accumulating governance power, namely Solidex.
Similar to Convex Finance, Solidex collects user deposits of SOLID, which they lock to provide Solidly LPs with the maximum level of boosted rewards. Solidex has its own governance token, SEX (lol), which itself can be locked to vote on SOLID emissions. The token has a circulating market cap of $24.7 million.
Although early, Solidex appears to be the early favorite to win the "SOLID Wars." The protocols TVL currently sits at more than $2.17 billion, which represents roughly 92% of the total liquidity on Solidly, and they currently control more than 8.14 million SOLID, or about 8.1% of the token's supply.