Trending Project
Trending Project: Manifold Finance
The MEV infrastructure provider is on the frontier of tackling a significant post-Merge problem.
Friend & Sponsor
Immutable

- Your gateway to the web3 gaming revolution
Ticker: FOLD
Sector: Infrastructure - MEV
Network: Ethereum
FDV: $128M
Hotness Rating: 🔥🔥🔥
TL;DR: The MEV infrastructure provider is on the frontier of tackling a significant post-Merge problem.
Manifold Finance is an MEV infrastructure provider. Manifold is the entity behind the creation of OpenMEV and SecureRPC, transaction bundling software that helps protect users from falling victim to parasitic MEV such as front-running, back-running, or sandwich attacks. Manifold is governed by the FOLD token and can be staked for xFOLD, where holders can receive a share of protocol revenues.
OpenMEV has been integrated with SushiSwap, and there is speculation that there will be future integrations with other protocols such as Balancer and Layer Zero. In addition, now that Etheruem has transitioned to PoS, order flow from OpenMEV will also be utilized for block building, which refers to the process of ordering transactions within a block in order to maximize profits from MEV.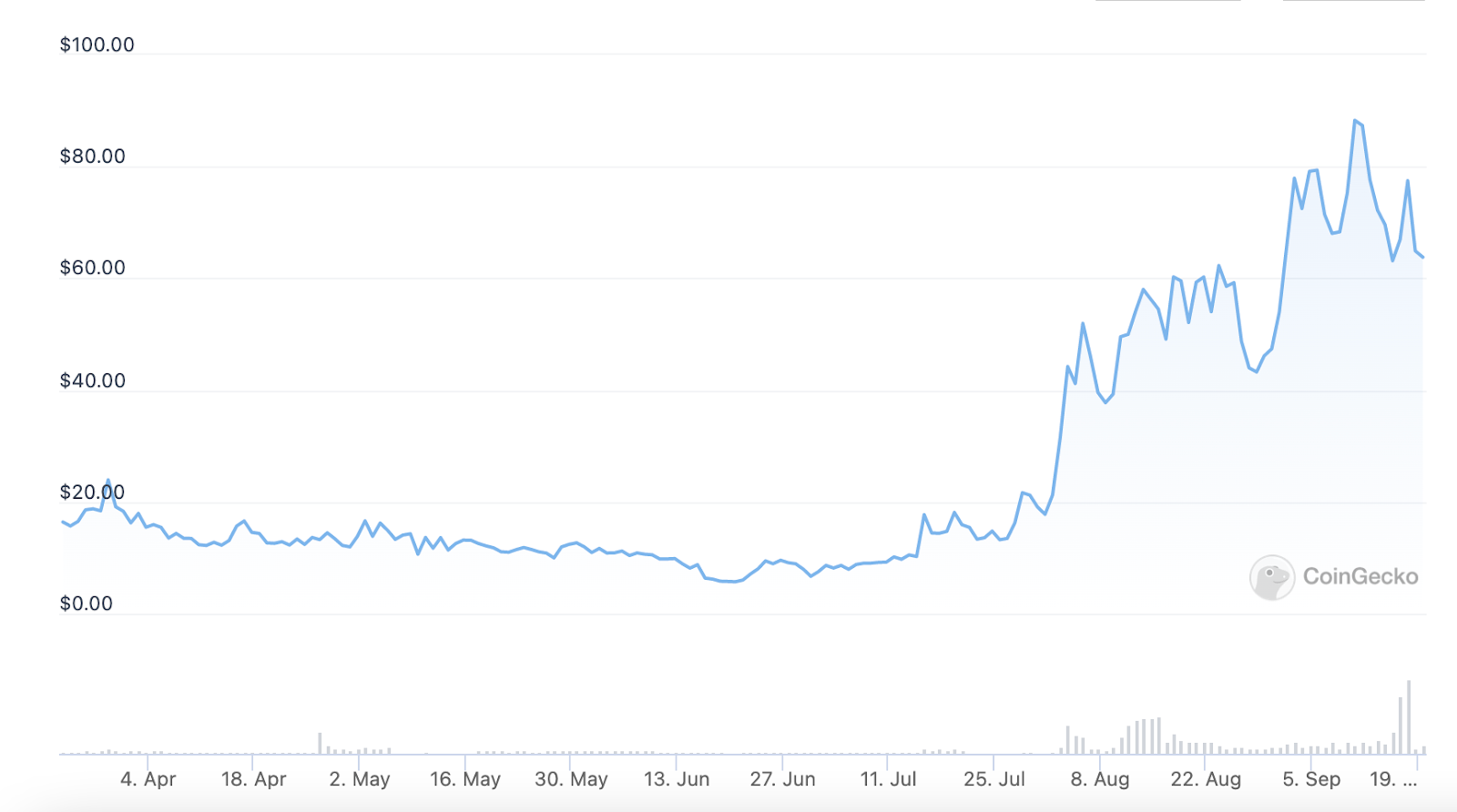 FOLD has outperformed considerably over the past several months, soaring 1044% from $5.70 to $65.24 since its local low on June 20, an 860% increase against ETH during this period. This outperformance was likely driven by anticipation of the merge, as the transition to PoS is poised to increase Manifold's protocol revenues from block building over the long run.

Although the total balance sits well below its December 2021 highs, smart money balances of FOLD have increased 39.4% over the past six weeks. This comes after the completion of investor unlocks in June 2022. Another point of note is that Cobie is the largest xFOLD staker with a balance of 70,749 FOLD (~3.5% of the total supply).
Hotness Rating (🔥🔥🔥/5): Manifold seems poised to grow over the coming months as it secures more integrations for OpenMEV, increasing revenues for block building and returns for xFOLD stakers. While the recent run-up in the price of FOLD could lead to some short term profit-taking amidst broader market weakness, Manifold is a project that investors should keep on their radar going forward.