Airdrops
The Ultimate Guide to Airdrops 🎁 | March 2023
Miss $ARB Airdrop? Don't Miss The Next One!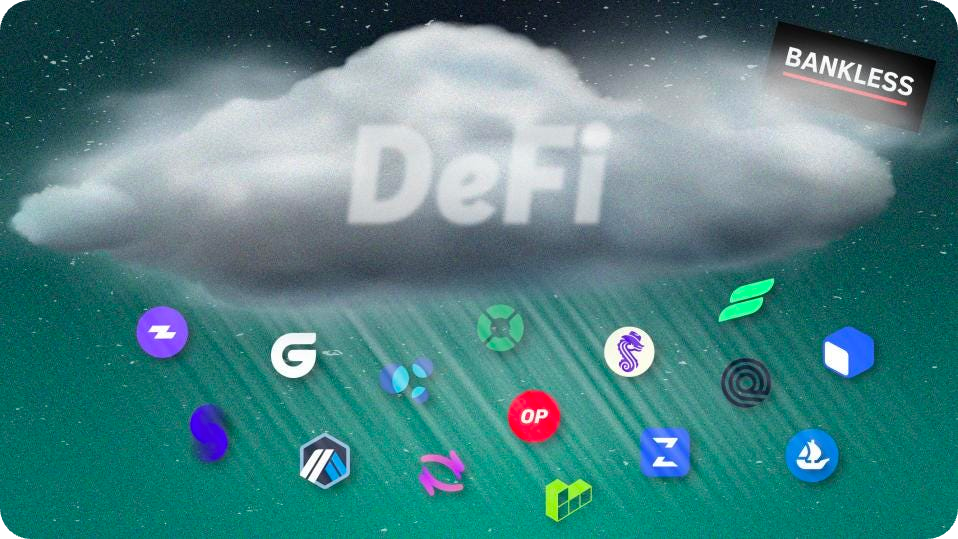 Dear Bankless Nation,
Happy Friday! Didn't qualify for yesterday's Arbitrum airdrop? You should have! Bankless first warned you about it in our Ultimate Guide to Airdrops 17 months ago🤯
This month, we're updating our predictions and are excited to announce the release of "Airdrop God Mode"!
- Bankless team
---
🚨 None of the information in this article is financial advice. All of it is for educational purposes only. Please, do your own research. 🚨
As the saying goes, crypto pays you to learn crypto, and airdrops are one of the best ways to earn and explore!
The Ultimate Guide to Airdrops is your home for alpha on web3 projects that you should be interacting with to maximize your chances of airdrops. No strategy is guaranteed, but the right tip may grant you a seat at the governance table of some of crypto's hottest protocols, not to mention juicy financial returns! 📈
After working closely with our Citizens over a couple months of stealth building, we have some new feature updates! Airdrop God Mode allows you to view our entire airdrop repertoire, filterable by sector and chain, with analyst commentary on a drop's likelihood.
This month we're adding five protocols, available exclusively to our Bankless Citizens. 🙏
---
ether.fi

Name: ether.fi
Status: Unconfirmed 🚫
Confidence: Medium
Sector: Liquid Staking
Chains: ETH
Why we're watching:
An airdrop of ETHFI is a likely path forward for ether.fi. While the Protocol's doc section referencing "EtherFi DAO" and "ETHFI Token" are currently in the works, the whitepaper states that "decentralization is a primary objective."
Currently, this decentralization is observed in the non-custodial nature of ether.fi liquid staking, however, a token is an excellent way to decentralize protocol control and reward early community contributors.
What is it?
ether.fi is a liquid staking protocol that allows stakers to retain their keys and allows for the creation of a node services marketplace where stakers and node operators can enroll nodes to provide infrastructure services!
The Protocol plans to integrate with EigenLayer to provide node services and implement DVT-based key sharing when it is available!
Maximize your eligibility by:
☐ Depositing ETH or other popular Ether LSDs into ether.fi's Early Adopter Program to earn bonus points!
Learn More:
---
Trove