Daily Brief
The Fantasy Crypto Opp
DraftKings Reignmakers and the Crypto Fantasy Sports Opportunity.
Dear Bankless Nation,

Fantasy football season is upon us, and crypto isn't sitting this phenomenon out. Today, we take a look at one of the more popular fantasy projects out there and show you how to get in on the action yourself 🏈

-Bankless team
DraftKings Reignmakers and the Fantasy Sports Opp
Bankless Writer: William Peaster | disclosures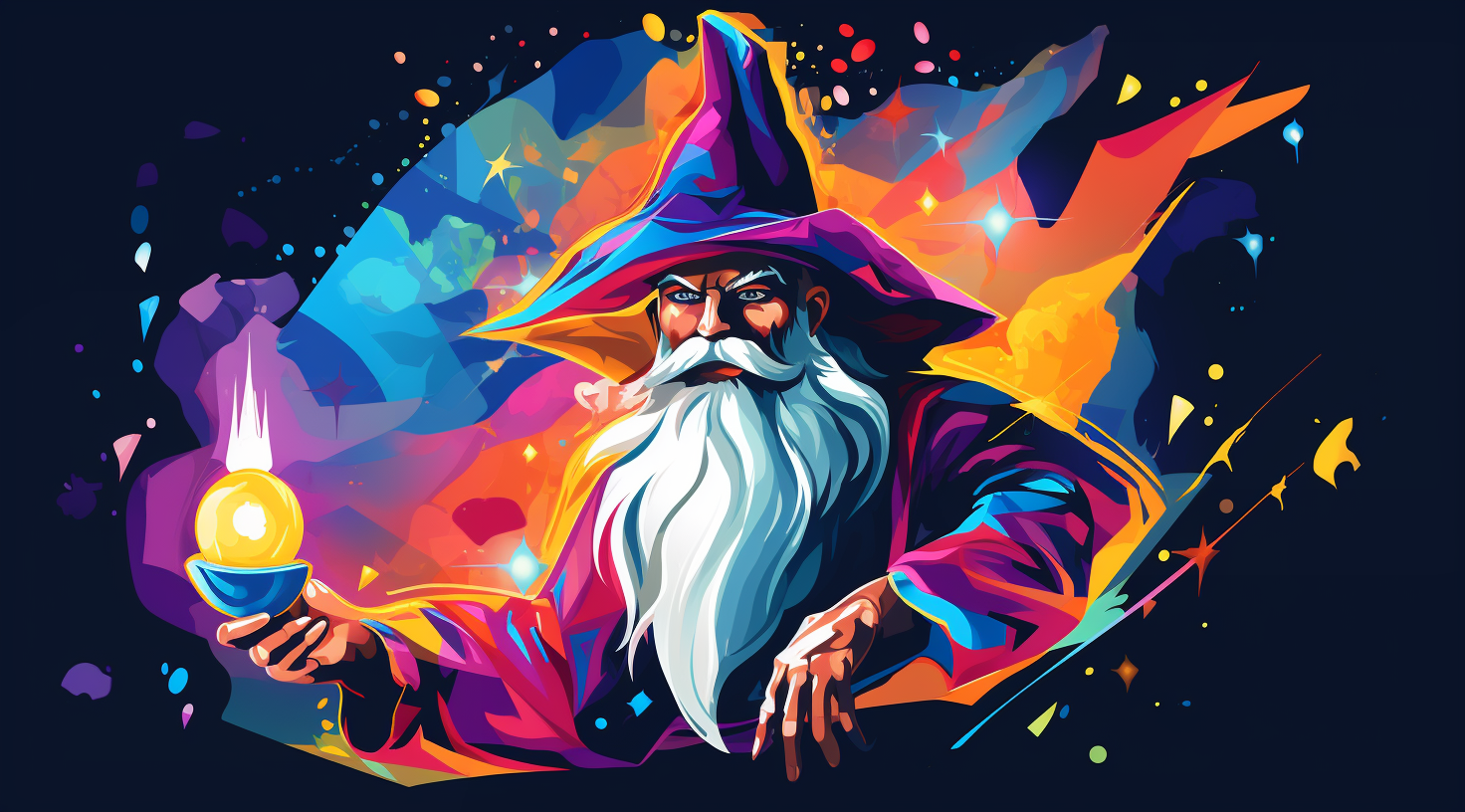 The project with the most NFT volume on Polygon these days? DraftKings Reignmakers – a fantasy sports game built around tradable digital cards, i.e. NFTs.
The idea? Acquire a free starter pack or buy your favorite player cards, then create your strongest lineups, then opt-in to any contests (there are Classic, Showdown, and Deep Roster variants) you want to enter in addition to the main fantasy season gameplay.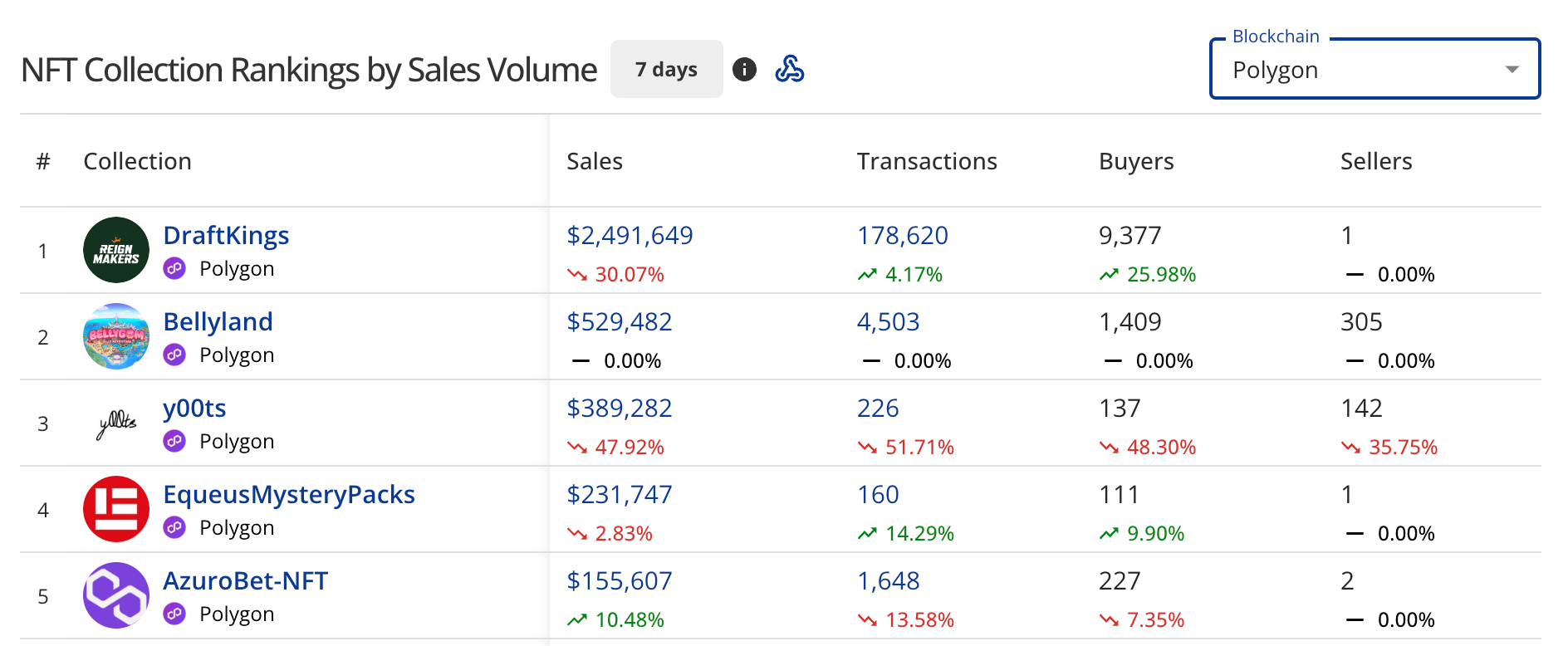 The Reignmakers series has licensed cards for the NFL, PGA Golf, and UFC, but the big thing to watch right now is the start of Reignmakers Football Season 2 next week, September 7th, when the Kansas City Chiefs take on the Detroit Lions to start the latest NFL season.
With $30 million worth of prizes slated for multiple events and contests, plus a relatively small player base in being a newer NFT project on Polygon, Reignmakers Football is a fun and potentially lucrative opportunity for sports-minded onchain adventurers right now.
If you fit that bill, you can get started by acquiring your first player cards.
Before the season starts you can sign up for an account at draftkings.com/reignmakers and can claim a free Reignmakers Football starter pack, which features one quarterback of your choice and six additional players, so I recommend this avenue for beginners.
If you go this route, you'd press the "Claim" button on your desired QB, after which you'd open your pack and receive your first cards.
Then you can press the "Enter Free Fantasy Contest" button to configure your first lineups and enter your first Reignmakers contest. That's all it takes to get started!
You can then use the "Lobby" button to enter future contests on the Reignmakers platform, the "My Cards" tab to track your players, "Rewards" to see your achievements, and so forth.
Of course, you can go deeper into customizing your team by heading to the DraftKings Marketplace and picking up some 2023 Booster Packs, which come with three additional player cards and cost $19.99 USD each. The marketplace also lets players create auctions for cards they own, so keep these auctions in mind if you're hunting for specific players.
Before you go to dive into Reignmakers, though, note that DraftKings does enforce various contest, game type, and deposit restrictions depending on the legislation of where you live.
Namely, Reignmakers is open to users in Canada and the United States, with the exception of residents in Ontario and the states of CT, HI, ID, MT, NV, OR, PA, WA, plus certain areas of Louisiana.
Go direct to DeFi with the Uniswap mobile wallet. Buy crypto on any available chain with your debit card. Seamlessly swap on Mainnet and L2s. Explore tokens, wallets and NFTs. Safe, simple self-custody from the most trusted team in DeFi.
If you're onsides here, though, you're ready to begin. If you feel fuzzy on any of the details, be sure to check out the Reignmakers General FAQ and the Reignmakers Football FAQ which go into depth on card mechanics, scoring rules, bulk lineup uploads, and beyond.
If you get hooked after getting started and want to get really serious about this season, you might also consider third-party resources like Lucky Trader's Lineup Optimizer, which you can use to efficiently streamline your lineup picks.
To be sure, fantasy sports isn't for everyone. But if your interests do intersect at football and crypto, then Reignmakers Football should definitely be on your radar, if for no other reason than because it's an early example of more NFT-based fantasy games to come.
It's also made by DraftKings, of course, which is one of the biggest online sports betting companies in the world. If they can continue to prove out this model, it'll be another high-profile validation that, yes, you absolutely can build compelling apps on top of NFTs!
---
Action steps: