NFTs
The ENS Boom 💥
Ethereum Name Service is seeing big growth!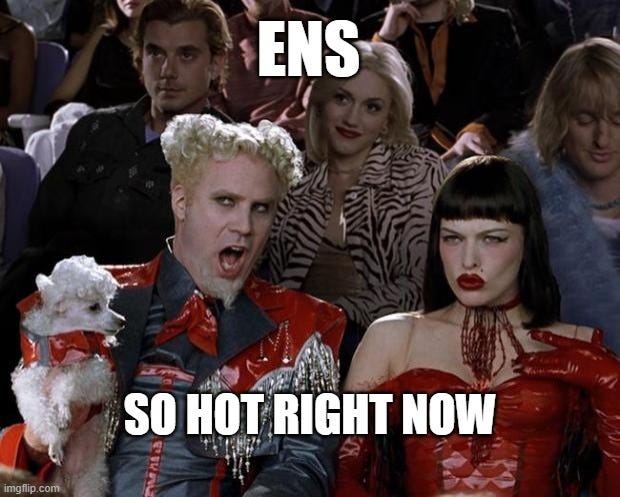 Dear Bankless Nation,
Created by w3b.eth, the graphic below illustrates some of the biggest milestones in the history of NFTs. Just shy of the 3PM mark, note the arrival of the Ethereum Name Service as among the first NFT projects on Ethereum:
Today ENS remains one of the Ethereum ecosystem's most important NFT efforts, yet it's also one of its hottest right now too.
Going off the graphic above, at the stroke of midnight you could put "ENS Boom" because activity around the decentralized domain names protocol is currently surging in all directions.
Accordingly, let's get you up to speed on key ENS stats and some useful tools you can use to get a bird's-eye view of this boom for today's Metaversal.
-WMP
---
ENS enters uncharted territory 📈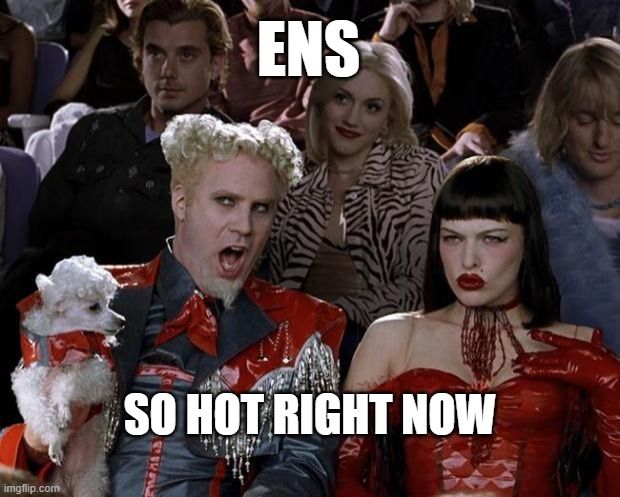 April 2022 was one of ENS's best activity periods yet as registrations, fees, secondary sales, and beyond were way up on the month:
However, that was just a taste of things to come. Nick Johnson, founder and lead dev of ENS, noted over this past weekend how — with time to spare — May 2022 was already handily the protocol's new best month for income, new users, returning users, registrations, renewals, and revenues.
So while cryptocurrency and NFT markets have generally been facing headwinds in recent weeks, the ENS project has been undergoing staggering growth. To put this ongoing .eth surge into perspective, consider how +300k of the +1.12M ENS registrations to date have occurred since the start of May 2022.
New phenomenon: ENS communities
One contributing factor to ENS's recent growth has been an explosion of interest around ENS communities, some examples of which are listed below by the upstart ENS License Plates project:
Will these social clubs go on to thrive? Or will they fall by the wayside as speculative attention wanes? Likely we'll see cases of both over time. In any case, these newfound communities are driving lots of interest toward ENS in the here and now.
Trading ENS NFTs? Check these resources
The previous ENS License Plates tweet is part of a wider thread that lists out a ton of great info and resources for people who are interested in diving deeper into ENS domains, so I recommend flicking through the whole thing. Another insightful, trader-centric thread I've seen was this one from player1.eth:
A common denominator of these threads were mentions of ENS Vision and ENS.Tools, two separate projects that really are must-see platforms for anyone who's interested in more seriously managing their ENS activities.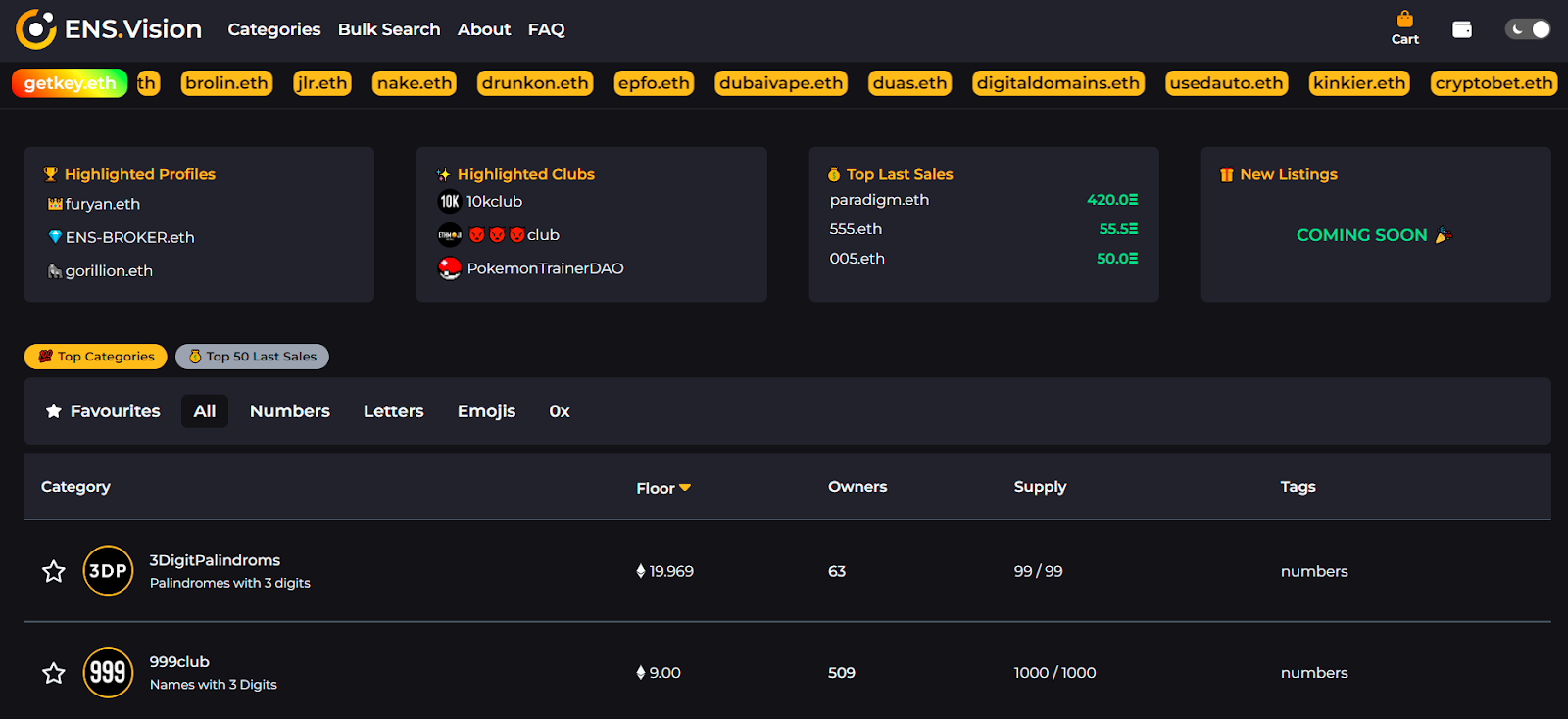 What makes ENS Vision useful is that it offers Bulk Search and Bulk Registration features. The site's team has noted that the latter functionality can save users up to ~30% on their gas costs compared to registrations via the ENS dapp proper. ENS Vision also makes it easy to track trading activity and floor prices across specific ENS categories, e.g. three-digit domains.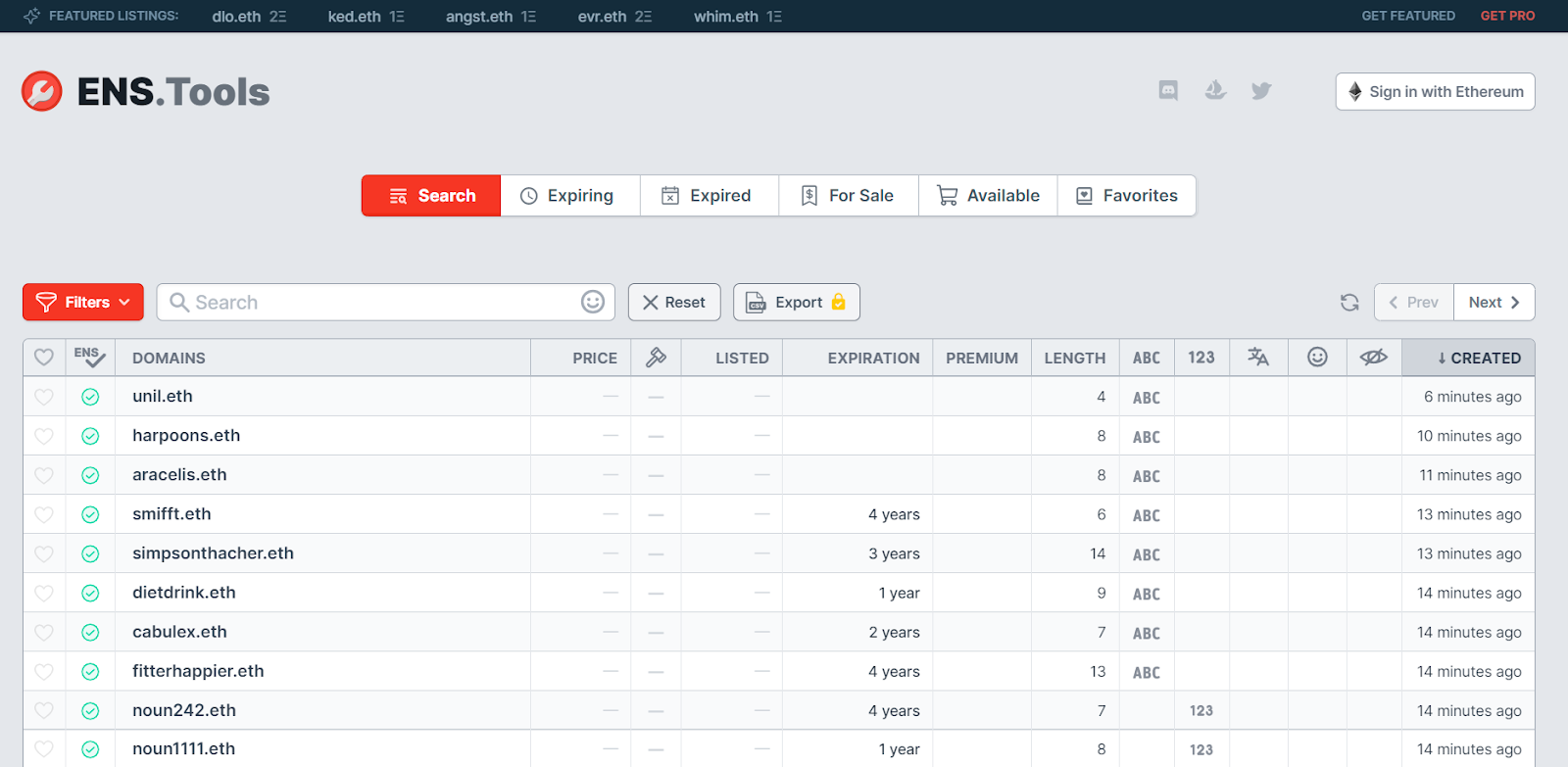 As for ENS.Tools, the platform provides a one-stop dashboard for searching through ENS domains via "Expiring," "Expired," "For Sale," and "Available" filters.
What to keep an eye on
In a Mirror post published earlier this month, the ENS team said it's next setting its sights on achieving +1k project integrations and +1M owners, up from the 502 integrations and 406k owners the domain protocol boasts today. At the rate things are going now, these milestones will be achievable in the not so distant future. Moreover, another interesting thing for us NFTers to track will be ENS DAO's avatar PFP plans, which are currently taking the shape.
---
Action steps
🔭 Check out ENS Vision and ENS.Tools
🧐 Read my previous write-up OpenSea Seaport nears if you're still playing catch up on last week's NFT news