NFTs
The Culture Landgrab | Weekly Recap
Visa & Budweiser buying up crypto culture like degens...what's that mean for us?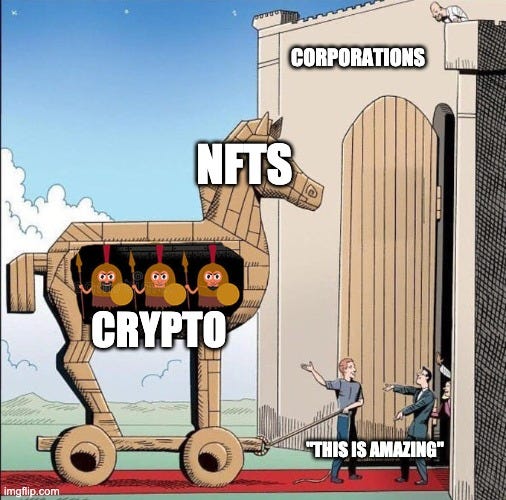 Friend & Sponsor
NEAR DA

- DA for Ethereum rollups at a fraction of the cost.
Dear Bankless Nation,
I want to draw your attention to three things this week:
YouTube's gaming lead says NFTs are "self-evident"
This isn't how I thought Fortune 500 companies would come to crypto but I'll take it.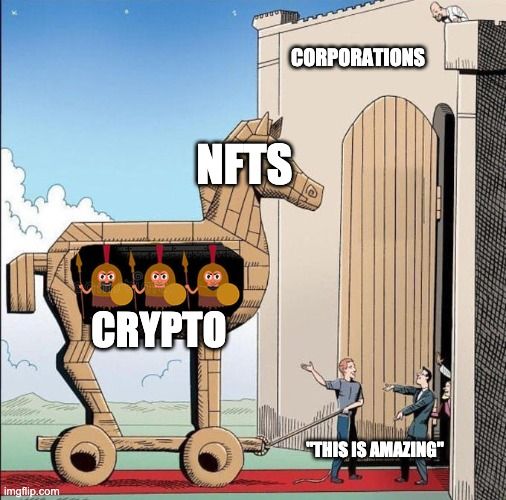 We all thought these companies would come to crypto because our stablecoins are awesome or because DeFi yield is so good or because they needed digital gold for their balance sheets.
You know…serious stuff.
Turns out they're coming for our jpegs.
But this actually makes sense.
NFTs are fun. They're non-threatening. They're not coming to disrupt bankers. They're not promising a reasonable expectation of profits from the efforts of others.
How can a regulator get mad at a Cool Cat?
And culture as an investment isn't new for companies like Visa—they own many vintage pieces from the early days of finance like paper credit cards and those manual credit card Point of Sale things.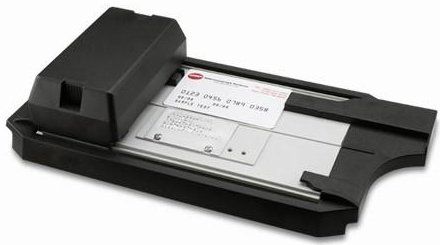 ---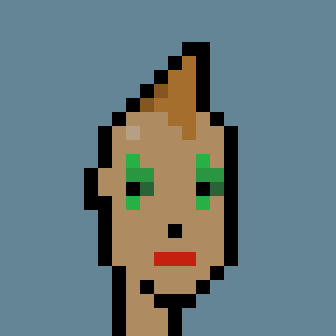 Budweiser too. They were known for being an earlier purchaser of website domains amid the .com bubble. Now they're doing .eth NFTs. They purchased a Rocket Factory NFT to go along with it.
This won't stop here.
Every brand, every community, every influencer is going to have an NFT strategy. They'll buy NFTs for legitimacy. They mint them to supercharge their growth.
"NFTs are self-evident" says the head of gaming at YouTube.
(Btw if you think NFTs are crazy now just wait until the gaming industry shows up.)
This is the early stages of a land grab for crypto culture.
And what's the epicenter asset of all this?
ETH.
So much ETH was burnt last week on NFT transactions.
So much ETH was used as money.
No wonder Raoul Pal called Ethereum "the greatest trade in the world" when we recorded our Bankless episode with him—btw that podcast will be available for Premium members early… sometime this weekend. 🔥
I can't wait for next week…
Podcast with Raoul Paul who turned into a full ETH bull since we last spoke
We show you how to connect your ENS name to a .com (new functionality!)
Ben's doing a guide to multi-chain yield farming
Enjoy the weekend.
- RSA
---
ACTION RECAP 📚