Guides
The Bankless Guide to OpenSea
Updated: July 2023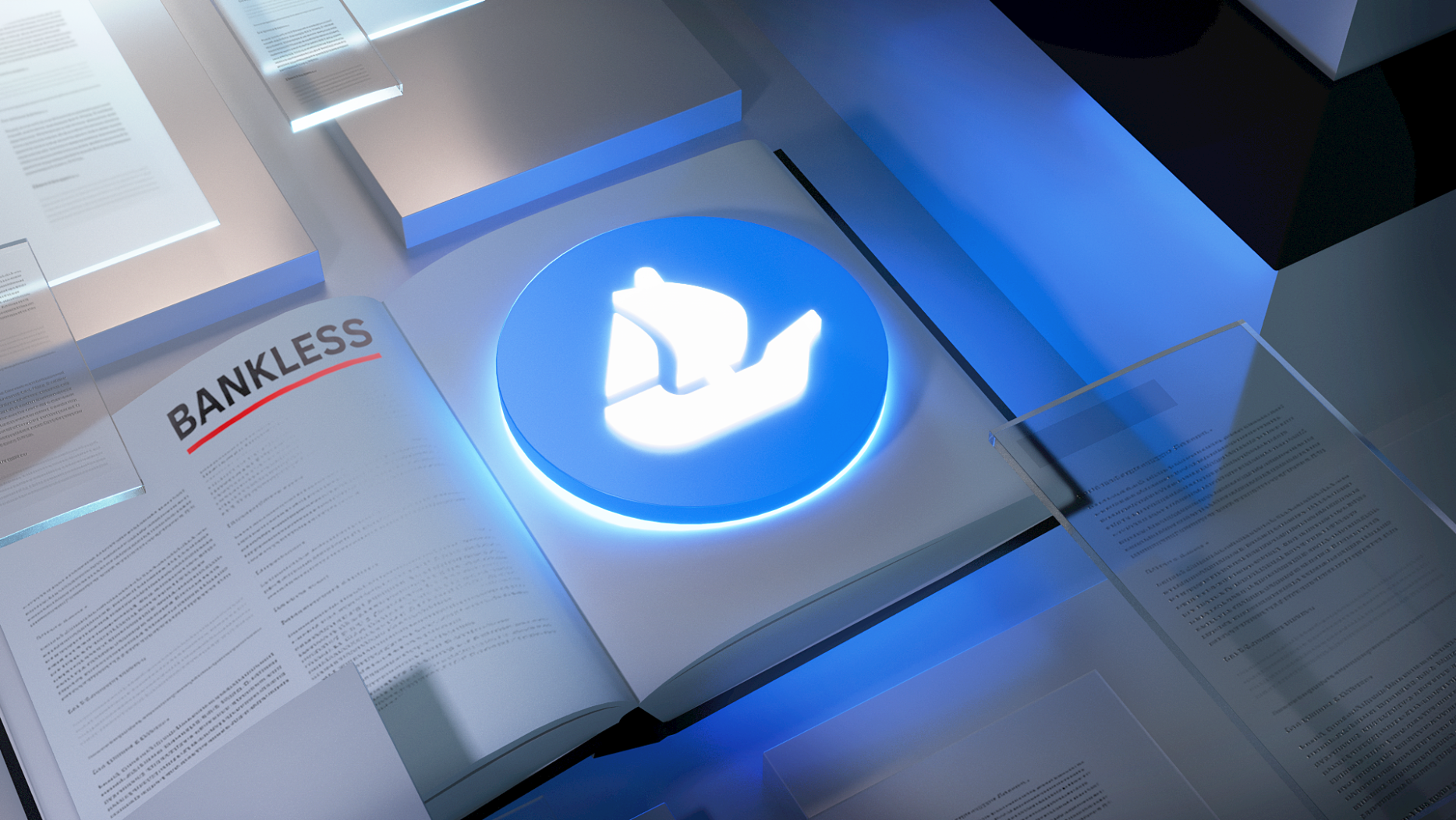 Friend & Sponsor
Uniswap

- Download Uniswap Wallet
OpenSea is a leading peer-to-peer marketplace for buying, selling, and exploring digital assets known as non-fungible tokens (NFTs). It's often described as the "eBay of NFTs."
Founded in 2017, OpenSea provides a platform where anyone can discover, purchase, and sell NFTs. These digital assets can represent ownership of a wide variety of items, including digital art, virtual real estate, game assets, collectibles, and more.
OpenSea operates not only on the Ethereum blockchain but on a range of additional networks like Arbitrum, Optimism, Polygon, and Solana, among others. Its user-friendly interface makes it accessible for both beginners and experienced users and offers advanced search filters and detailed information about each project and NFT.
OpenSea has grown rapidly since its inception and now boasts millions of assets listed and a thriving community of creators and collectors. It has played a significant role in the NFT boom, providing a platform where creators can monetize their work and buyers can invest in digital assets.
---
How OpenSea works
OpenSea operates on the Seaport Protocol, its own custom-built NFT marketplace protocol designed for safe and efficient trading. This protocol is not exclusive to OpenSea; it's open-source and decentralized, making it accessible to all builders, creators, and collectors of NFTs.
Unlike traditional NFT marketplaces that only allow listings where one party supplies an NFT and the other provides a payment token, Seaport allows offerers to supply a variety of items, including ETH, ERC20, ERC721, and ERC1155 tokens. The protocol also supports the fulfillment of multiple listings at once, allowing for efficient transactions.
The June 2022 migration to Seaport from the previous Wyvern system has resulted in significant improvements on OpenSea. Users now experience lower gas costs, the ability to make offers on entire collections or multiple items with specific traits, and beyond.
---
What OpenSea offers
In addition to its secondary marketplace for NFTs, OpenSea provides an NFT market stats dashboard, which gives users an at-a-glance view of what's making waves in the NFT world at any given time. The dashboard includes data such as floor price and volume, and it features "Top" and "Trending" tabs that show collections sorted by highest volume over different time periods.
OpenSea also offers a dedicated NFT drops hub, which allows creators to launch their NFTs directly on OpenSea, providing them with a platform to reach a global audience while also providing collectors with seamless minting experiences.
---
How to use OpenSea
How to buy NFTs on OpenSea
Prep your wallet: To start, you'll need a digital wallet compatible with the network you want to buy NFTs on, such as MetaMask for Ethereum or Phantom for Solana. With your wallet ready, make sure you have some crypto to cover your purchase costs + gas unless you're planning to pay by card.
Connect your wallet to OpenSea: Visit opensea.io and click on the "Connect wallet" button in the top-right corner. Follow the prompts to sign in.
Browse for an NFT to buy: You can browse NFTs by category or search for specific ones. Once you've found an NFT you want to buy, click on it to view its details. Click "Buy Now" to purchase it immediately at the listed price, or place a bid to propose a different price to the seller.
Confirm and pay: After clicking "Buy Now" or "Place Bid," you'll need to confirm the transaction in your wallet. Unless you're paying by card you'll also need to pay a gas fee, which is a small payment to the relevant network to process your transaction.
How to sell NFTs on OpenSea
Pick your NFT to sell: Go to your profile on OpenSea and click on the NFT you want to sell, then press "Sell."
Decide on a selling method: You can sell your NFT at a fixed price, list it for auction, or sell it in a bundle with other NFTs. Fixed price sales let you set a specific price, while auctions allow potential buyers to bid on your NFT. You can also set a duration for your sale or reserve the item for a specific buyer.
Confirm the listing: Follow the ensuing prompts to finalize your listing in the OpenSea secondary marketplace.
How to create NFTs on OpenSea
Go to the creation hub: On OpenSea click on your profile button in the top-right corner of the website. This will bring up a dropdown menu. Press "Create" from the available options.
Connect your wallet: Sign in with a gas-less transaction when prompted.
Set up your project details: In the creator interface, input your project's name, description, unlockable content, supply, etc.
Finalize your creation: When all of your project's info is input and correct, press the final "Create" button and then pay for the mint transaction with your wallet. Once that's done, your new NFT has been created and will be minted on your selected chain.
---
Additional OpenSea resources
To dive deeper into the OpenSea ecosystem, consider checking out these additional resources:
---
Zooming out
OpenSea has emerged as a leading platform in the NFT space, offering a comprehensive suite of services that cater to both creators and collectors. Its innovative Seaport Protocol, user-friendly interface, and diverse range of offerings have made it a go-to destination for NFT transactions. Whether you're looking to buy, sell, or create NFTs, OpenSea has you covered.