Email Only
Can Solana Bounce Back?
Token Hub | August 2023 Update
Dear Bankless Nation,
This month's surprise XRP ruling gave a welcome boost to altcoins hamstrung by SEC aggression. One of the biggest winners was Solana, which catapulted in value in the immediate aftermath of the summary judgment and is still up nearly 20% month-over-month during a time when the overall crypto market cap contracted.  
This month, our analyst team gave their takes on the future performance of SOL, LYRA, PENDLE and XRP! View everything in the Bankless Token Hub, available exclusively to Citizens! 📊
- Bankless team
Token Hub | August 2023 Update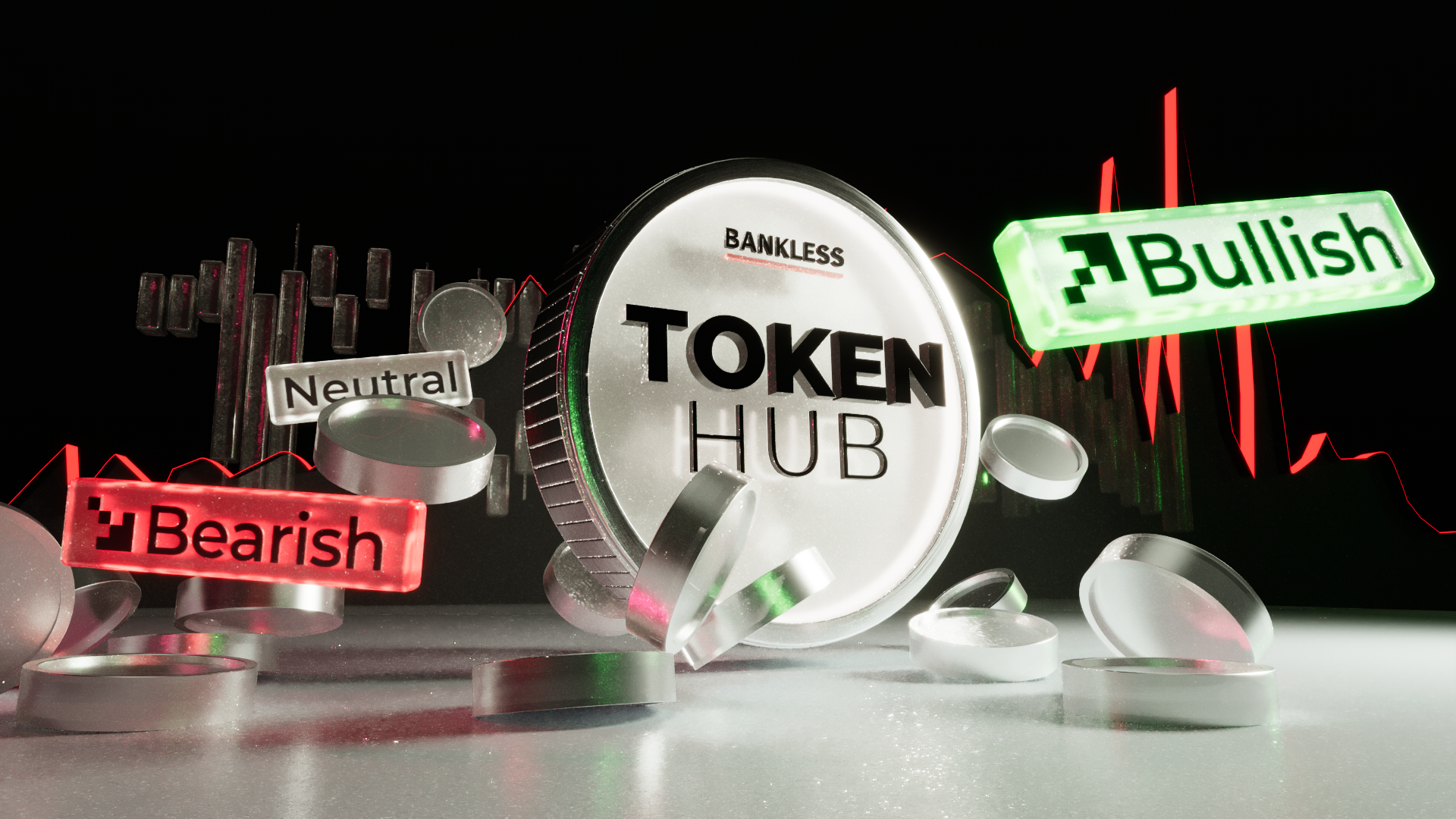 In the Bankless Token Hub, our analyst team has amassed coverage of dozens of noteworthy crypto assets, analyzing on-chain and off-chain data to assess whether we're bullish, bearish or neutral on the token's future performance.
If you dig into Token Hub, you can also see where we're placing our bets via Bankless Bags, our internal investment club that provides skin in the game for our calls by taking long positions in what we feel are the highest upside "Bullish" tokens.
Token Hub is updated throughout the month, meaning that Bankless premium subscribers get access to coverage initiations and ratings changes in real time.
Without further ado... the token ratings!
🟣 Solana (SOL)
Type: Ratings Upgrade
Risk Rating: Low
Sector: L1
Current FDV: $12.9B
We're upgrading our rating of Solana from neutral to bullish.
Catalyst Overview:
After suffering with a TVL that managed to do nothing other than fall throughout 2022, Solana managed to increase this metric by 50% ($102M) during the first half of 2023. While Solana remains dwarfed by its primary L1 competitors (e.g.; ETH, TRX, and BNB), the ecosystem's impressive growth in TVL mimics the relative success of Ethereum's L2s.
Q3 has been off to an especially fruitful start for the Solana ecosystem, which has enjoyed a 14.1% increase ($38M) in TVL in the start of July alone, with renewed excitement emerging for select Solana DeFi projects.
Jito, a Solana LSD project tapping into MEV, and marginfi, a borrow/lend platform, are two examples of Solana DeFi protocols that have witnessed explosive growth in July. The two protocols have seen their TVLs increasing by a respective 86% ($11.9M) and 481% ($14.8M) just this month!
With the impending launch of Firedancer, a client from Jump Crypto that promises to massively boost Solana's throughput to 1M transactions per second, there also exists a potentially bullish technical unlock for the ecosystem to achieve 👀
Price Impact:

Kraken, the secure, transparent, reliable digital asset platform, makes it easy to instantly buy 200+ cryptocurrencies with fast, flexible funding options. For the advanced traders, look no further then Kraken Pro, a highly customizable, all in one trading experience and our most powerful tool yet.