Article
Bankless Review: Backpack Wallet
We go hands on with Solana's buzziest wallet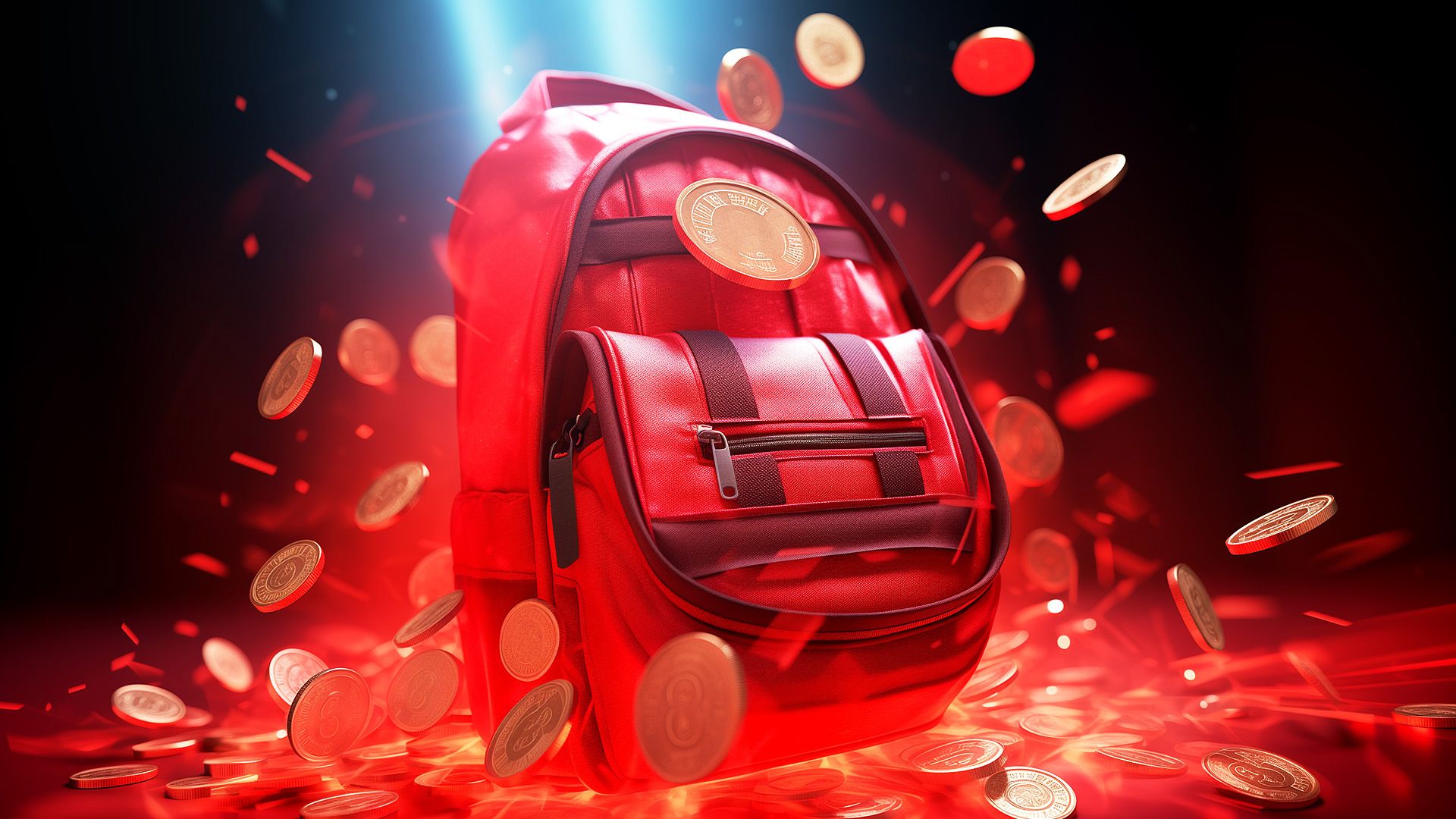 Friend & Sponsor
Kraken

- See What Crypto Can Be with Kraken
Has the exploding SOL price lured you in, and now, you're considering checking out the Solana ecosystem for yourself? Solana is pumping, and it feels like there are now more reasons than ever to transact on the chain.
Whether you're just dying to position yourself for one of many fertile airdrop opportunities or want to fully explore the chain's application scene, you'll want to start your Solana adventure with a new wallet!
Backpack is one Solana wallet solution promising to revolutionize how you interact with those applications with xNFTs, the wallet's core differentiator and a feature available exclusively via Backpack. While many wallet solutions can help you navigate Solana, today, we're digging into Backpack and their xNFTs to provide you with our take on the experience.
---
😁 The Good:
xNFT Support: Access applications natively from Backpack
Airdrop Candidate: Early users may qualify for an airdrop
Easily View NFTs: Default support for your favorite JPEGs
Multichain Support: Access both Solana and Ethereum
😥 The Bad:
Diminished Mobile Experience: xNFTs don't load on mobile
No Exceptional Features: Fairly standard wallet experience
Limited Networks: Only supports Solana and Ethereum
Limited Apps: Not every popular Solana app is an xNFT
Hard to Fund: No in-wallet buy button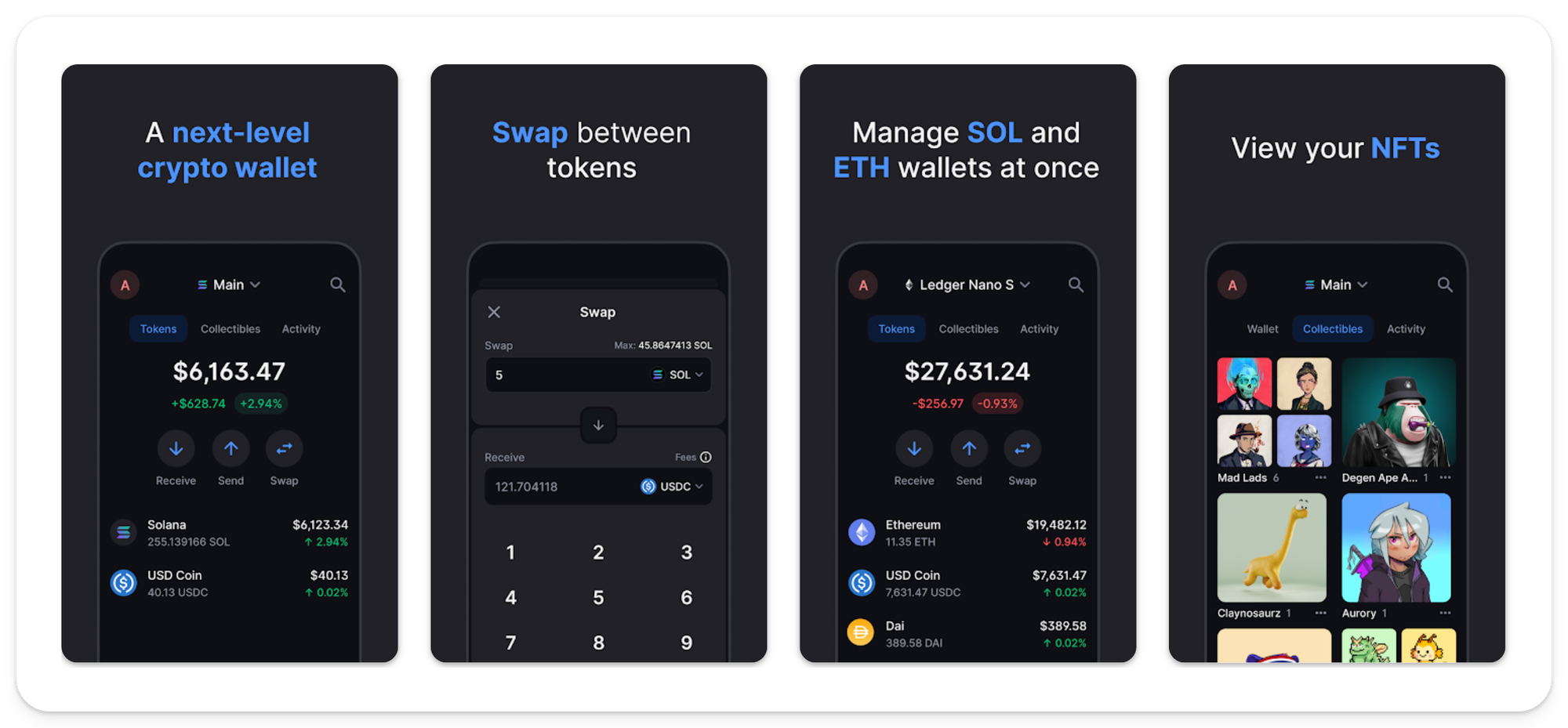 🧐 What We Think:
For the security conscious seeking to reduce their dependencies on third parties and avoid malicious frontends, Backpack's xNFTs offer an excellent solution!
With xNFTs, relying on external software or linking your wallet to a specific website is unnecessary. Instead, you access and launch applications natively from within the Backpack wallet! This novel Solana token type allows executable software scripts to be embedded into non-fungible tokens, meaning xNFT is the platform you use to access crypto applications.
Despite Backpack's hopes that xNFTs will simplify users' experience of browsing and accessing decentralized applications, today's implementation leaves something to be desired.
Support for xNFTs does not extend to the mobile wallet, and accessing applications via the browser extension is suboptimal compared to going through a standard front end due to the extension's limited size. Thankfully, these drawbacks can be improved over time, and xNFTs remain a promising primitive that could transform how we interact with applications on Solana!
With widespread integrations across Solana applications, Backpack can easily serve as your wallet for interacting with non-xNFT applications. However, the wallet provides only a basic feature set and lacks an in-wallet buy button, making it more challenging to fund a Backpack wallet than competitors such as Phantom and MetaMask.
Overall, the Backpack wallet is nothing special, but its exclusive support for xNFTs clearly differentiates it from other wallet solutions. As Backpack is an airdrop candidate, becoming an early user of the wallet could pay off handsomely if xNFTs find success and achieve mass adoption 👀
My Rating: 3.5/5
---
Installing Backpack:
Visit the "Downloads" section of Backpack's website
Select the browser you want to download Backpack to
Add the Backpack extension to your browser
Create a new wallet
> Click "Create a new wallet"
> Record your secret recovery phrase
> Select the networks you want to add (make sure to add Solana)
> Input a password for the wallet and agree to the terms of service
Using xNFTs:
Visit the xNFT Library
Connect your wallet to the xNFT Library
Install xNFTs to your wallet
> Click the banner of an xNFT you want to download
> Click the download button labeled "Free" to the right of "Launch"
> Approve the transaction
Use your xNFTs
> Open your Backpack browser extension
> Click the search button in the upper right corner
> Open the xNFT you just downloaded
> Note: new applications may take time to download
>Use the application