News
Price Discovery Mode | Weekly Recap
BTC and ETH cross ATHs while DeFi starts warming up for another summer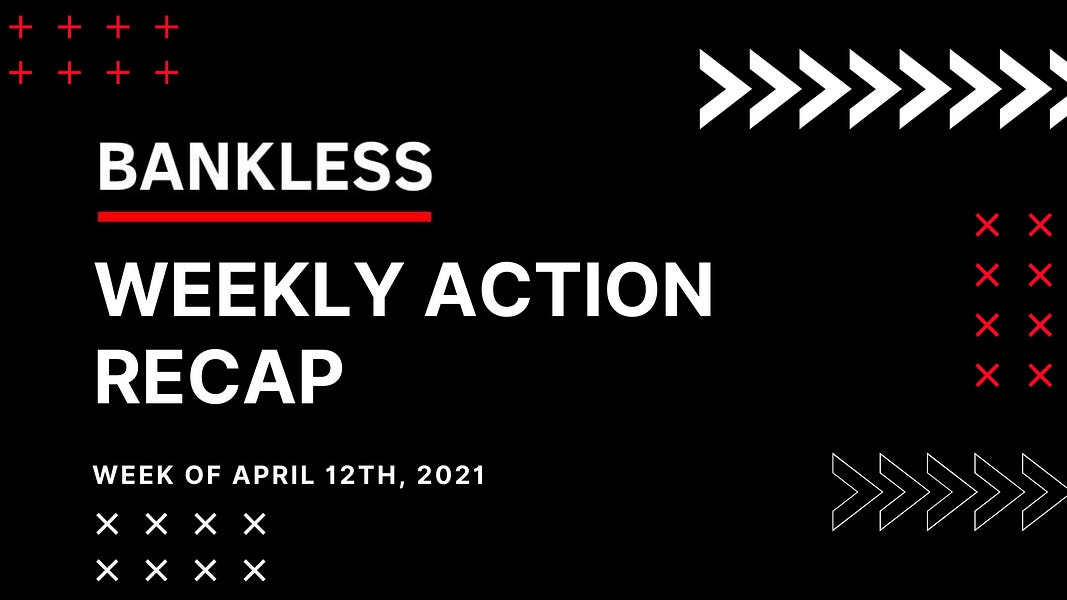 Friend & Sponsor
Across

- Across.to is the bridge you deserve
Dear Bankless Nation,
What a week.
Coinbase went public and it's currently valued at $66B. Did you buy?
Like clockwork…BTC and ETH also reached new all time highs. Is this early COIN holders rotating into crypto?
Bitcoin is now the 6th largest asset in the world on this leaderboard—only trailing Google, Microsoft, Apple, Amazon, Saudi Americo. Bitcoin is worth more than the entire Brazilian Stock Market. It's now bigger than the British Pound Sterling.
ETH hit its new all time high of $2,500 with a market cap of $290 billion. Is that high? That depends what you believe about ETH. Should the world's new financial system backed by ultra sound money be worth less than Paypal, Bank of America, JP Morgan, and Visa? Because ETH is still worth less than these legacy banks.
And here's the thing. Each of these old school banks will be forced to build on top of DeFi and Ethereum—or else they'll be replaced by someone that does. (👋 Coinbase)
Even SEC Commissioner Hester Pierce is a fan of the DeFi Mullet Thesis—traditional finance in the front, DeFi in the back.
We made the case for a trillion dollar ETH back when its market cap was $15 billion and everyone thought we were crazy. Now it's getting close.
We're still in price discovery mode.
- RSA
P.S. Dharma's new upgrade is next level. Invest in Aave, Compound, and Yearn directly from a US-bank account—one tap on your phone. Seriously. Get the Dharma App now!
---
Recap for the week of April 12th, 2021
---
Listen in Podcast App | iTunes | Spotify | YouTube | RSS Feed
---
ACTION RECAP
Execute any good market opportunities you saw in Market Monday
Watch & Listen
---
Weekly Subscriber Perks 🔥
Bankless premium members get you access to perks like these:
Launch your own raffle for Bankless Badge holders! Could be good marketing :)
---
📺 Episode 42 of State of the Nation
🎙️Listen to Podcast Episode | 📺 Watch the Episode
We're now live streaming State of the Nation—join us at 2pm EST every Tuesday!
---
🗞️ Latest Weekly Rollup.Download the crypto meta to your brain in this weekly show.
Listen to podcast episode | iTunes | Spotify | YouTube | RSS Feed