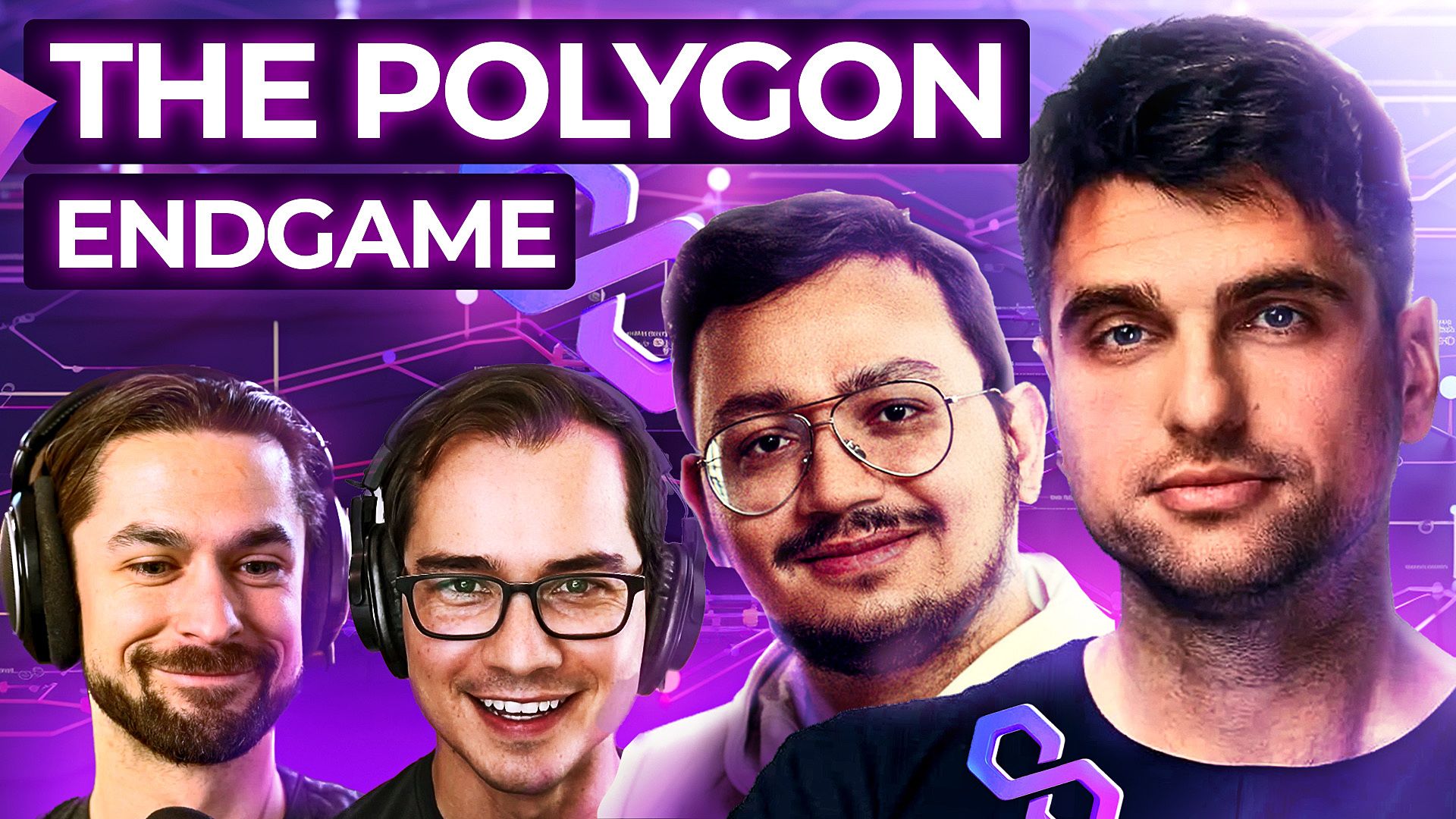 L2s
Polygon's Endgame: Polygon 2.0 with Sandeep Nailwal & Mihailo Bjelic
Today on the show we welcome back Sandeep and Mihalo, the Co-Founders of Polygon to talk about Polygon 2.0
Inside the episode
Polygon is one of the most used chains in crypto. That in itself is a massive accomplishment. However, there's been criticism of Polygon in the past, that it's "just a sidechain." That it's not "Ethereum aligned." The release of Polygon 2.0 will silence these critics. Tune in to understand why.
---
TIMESTAMPS
0:00 Intro
6:35 EthCC
11:35 Polygon 2.0
20:00 PoS to zkEVM
33:50 What Will Users Have To Do?
37:10 Validiums & Wen Upgrade?
43:00 How $MATIC is Evolving?  
47:00 The Evolution of Crypto Networks
48:50 $MATIC to $POL
50:27 Work Token
53:14 Why $POL Naming?
54:20 The Governance Framework
59:50 Is This Polygon's Endgame?
1:08:48 zkSupernets
Closing & Disclaimers
---
RESOURCES
Polygon Roadmap
https://polygon.technology/roadmap
Polygon PoS to a zkEVM - https://twitter.com/0xPolygonLabs/status/1671208777784209441
The Stack
https://twitter.com/0xPolygonLabs/status/1668312616459030528
The Token
https://twitter.com/0xPolygonLabs/status/1679427540790681600