Article
Our conversation with Vitalik
The merge, AI, and what's next…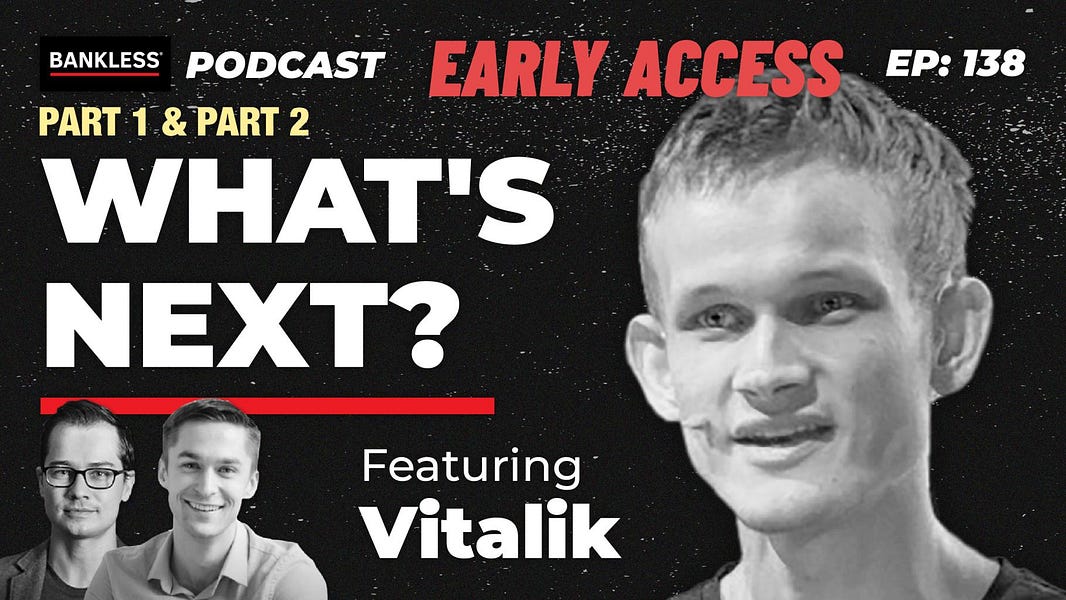 Friend & Sponsor
Circle

- Thank you for joining us for Converge22!
Yesterday, we recorded our first post-Merge conversation with Vitalik - the creator of Ethereum and the person we have to credit most for getting us to the merge.
We can not wait for you to hear it.

We covered a lot of ground, including:
Vitalik's behind-the-scenes perspective on the merge
What's next for the Ethereum ecosystem
Artificial intelligence and how it will interact with crypto
And so much more
Part I of the conversation will become available to all Bankless readers on Monday.

However, as a special thank you, we're giving our Bankless Premium members early access to the entire interview starting today.
Sign up for Bankless Premium to get immediate access to the discussion with Vitalik, in addition to:
A special debrief podcast with Ryan and David
Access to 'The Inner Circle,' a private Discord for Bankless Premium members
Our Monthly Token Reports (expert analysis on what tokens to buy, sell, or hold)
And a lot more.
Enjoy the interview, and see you on the inside.

- RSA