News
Optimism Token?? 🔴_🔴
Hints of a Layer 2 token, Justin Sun takes Terra Playbook, and Stripe rocking a DeFi mullet.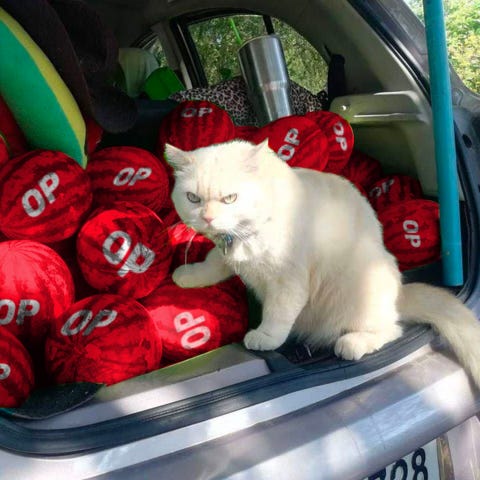 Dear Bankless Nation,
Here's 3 things that happened this week:
1. Optimism Token??
We've been saying for a while that L2 tokens are coming.
The Ethereum L2 community has been quietly building while Alternative L1s dominate the narrative with cheaper fees and lucrative token incentive programs.
But might be about to change. We got a glimpse this week that Optimism may be gearing up for its token launch.
The official Optimism account published a thread this week recapping their story and progress so far.
They stated that a new chapter is near. But also take a look at the last tweet.
"It's time to turn our eyes to the community."
Could it be? Is the OP token coming?
Last week Coinbase leaked an Optimism price page—what do you think that means?
Is this the kick-off to Layer 2 Summer?
We're going to ask Optimism all about it on Tuesday's State of the Nation.
Tune in and find out if L2 Summer is around the corner.
2. Tron takes Terra playbook
Justin Sun announced plans to launch USDD, an algo stablecoin built on the Tron network. We'd never accuse Justin of stealing someone's work, but we suspect even Justin would admit his design is eerily similar to UST. (learn how UST works here)
With the announcement, Tron also shared that they'll have an Anchor equivalent offering 30% APY for USDD deposits to drive demand for the asset.
It's also being advertised as a risk-free rate…
Surprising?
Nope. Just classic Justin clawing for relevance by copying the meta.
In 2017, Tron was born as an Ethereum fork amid the ICO boom. He literally copied the Ethereum whitepaper…
Now Tron is launching an algorithmic stablecoin on the back of Terra's success.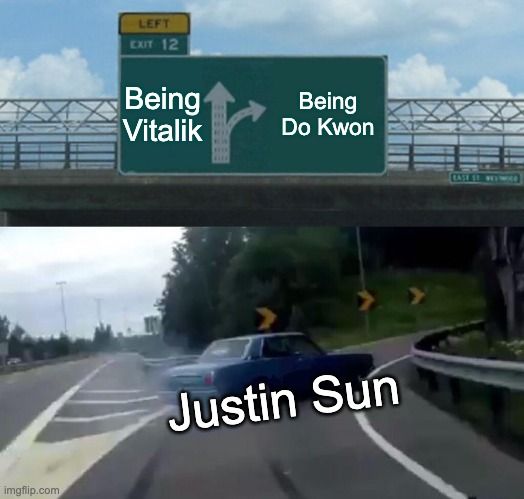 Tron plans to back the stablecoins with a similar $10B in liquid crypto assets via a DAO. Sound familar? While it hasn't been disclosed what assets it'll buy, we can assume it'll be major crypto-assets (or maybe Justin will use it to pump his bags).
Isn't personality-cult crypto wonderful?
If something in crypto is successful and there's an opportunity to make money by pumping a narrative, rest assured Justin Sun will be there to cash in. 🤝
We're looking forward to the Tron version of Bankless, Justin.
3. Stripe rocking the mullet
Yesterday, Stripe announced that businesses will be able to pay customers using USDC, the dominant fiat-backed stablecoin from Circle.
They're using Polygon for this. 🤯
This is a significant move from the payments provider goliath as they continue to integrate crypto deeper and deeper into their product suite.
After abandoning Bitcoin in 2018 they're adopting Ethereum in 2022. 🤔
Maybe crypto has more than one use case.
Twitter will be one of the first Stripe crypto customers, enabling users to receive crypto payments from Super Followers and Ticketed Twitter Spaces.
This is the DeFi mullet playing out in real time.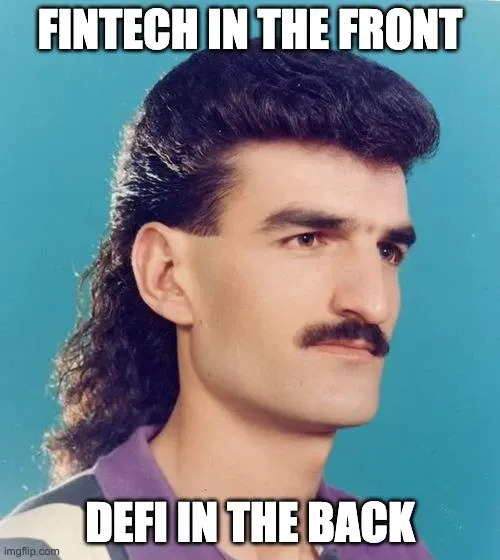 Every FinTech will build on crypto. The DeFi mullet predicts a decade long swap out of crusty old banking infrastructure for fast, efficient, globally settled crypto rails.
From fax machines 👉 the internet.
Stripe is growing out its DeFi mullet like it's the 80s.
FinTech will help us onboard millions of users and billions of dollars into crypto. Venmo, Robinhood, CashApp, Paypal….every major FinTech is working on its crypto strategy right now.
We love it when the plan comes together.
Here's what's lined up for next week:
Dan Moorehead on why we're done with the crypto bear market (early access)
Optimism is coming on the podcast on Tuesday (wen token??)
We release the Ethereum Report for Q1 (see Q4 report)
Enjoy the weekend.
- Bankless Team