DeFi
Nouns DAO turns to ETH staking for yield
Nouns DAO votes to stake 1,500 ETH in the Lido liquid staking solution!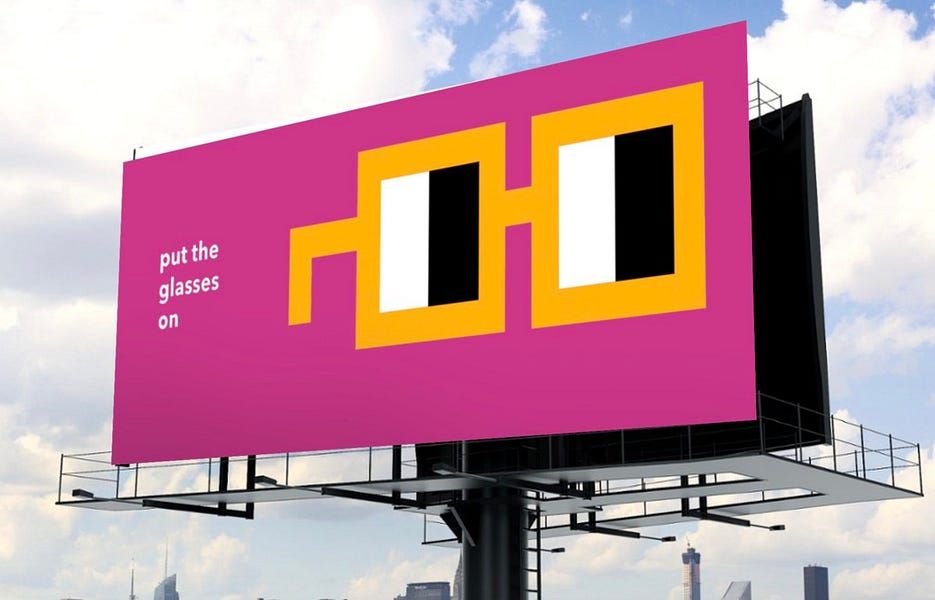 Friend & Sponsor
Across

- Across.to is the bridge you deserve
Dear Bankless Nation,
More than a few NFT-based DAOs have lately amassed sizable ETH reserves because of this year's NFT surge.
The Nouns DAO is a classic illustration of this. So far, the collective has successfully raised 16.5k ETH through daily auctions of Nouns, which are experimental CC0 NFT avatars that are pointing to new possibilities around shared intellectual property.
Accordingly, Nouns DAO now has a huge treasury to manage, and they have to figure out what to do with all that ETH!
Toward that end, the group's already approved and funded some two dozen projects. Notably, one of the DAO's latest initiatives was to approve the staking of 1.5k ETH via the Lido staking protocol. Let's explore why this manuever matters and why it's probably just a taste of what lies ahead for many NFT projects.
-WMP
---
First, a Nouns refresher

Don't know much about Nouns or need to refresh your memory? Check out my beginner's guide, Nouns 101: inside the grand NFT avatar experiment, from a few months back. It'll help you learn all the basics of the Nouns protocol, Nouns derivatives, and much more.
For now, just keep in mind that Nouns DAO is composed of Noun owners, i.e. holding 1 Noun NFT = 1 governance vote in the DAO. The members steward the Nouns treasury to collectively propagate Nouns IP and culture.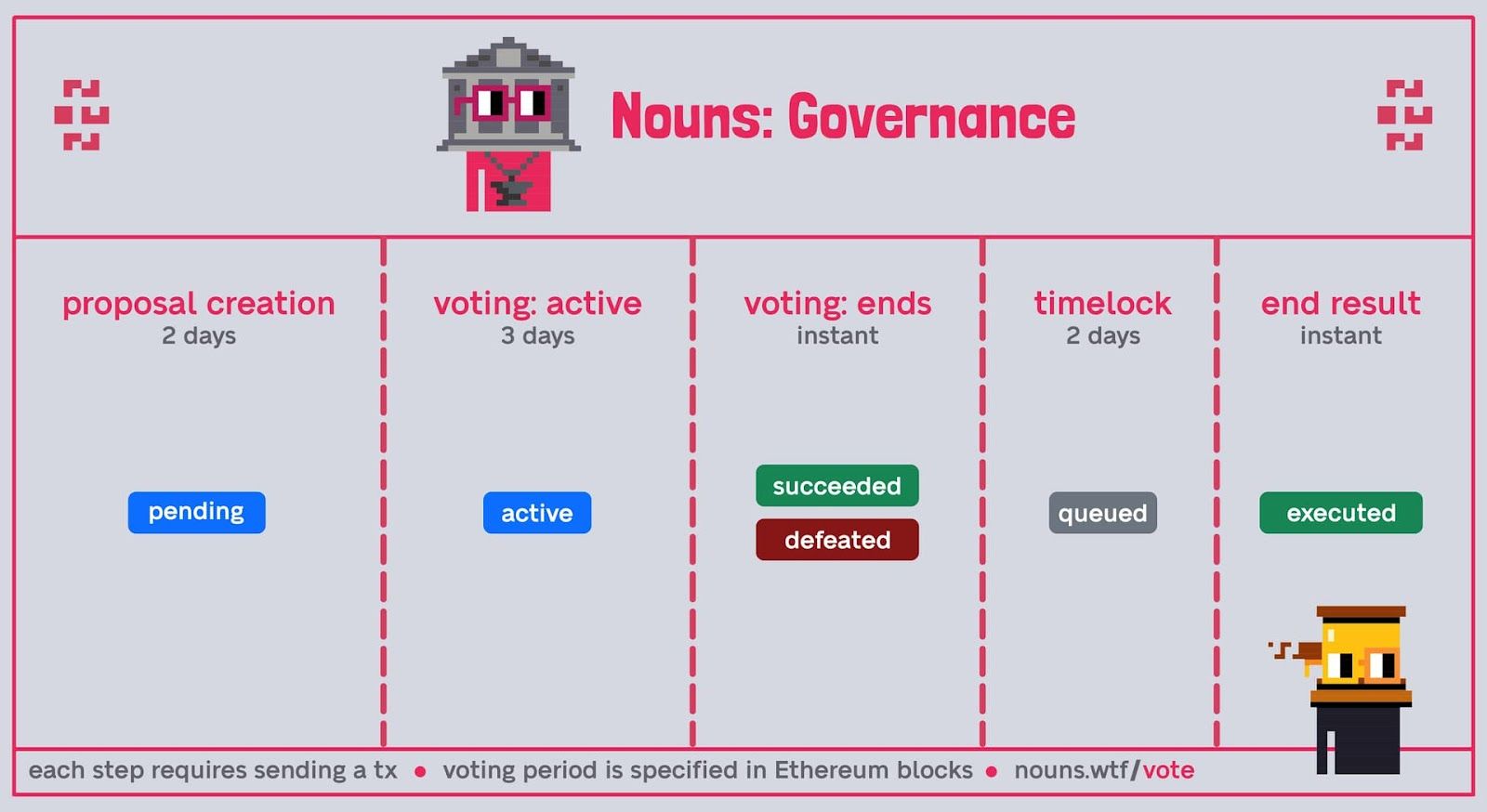 Nouns DAO news: welcome to Lido!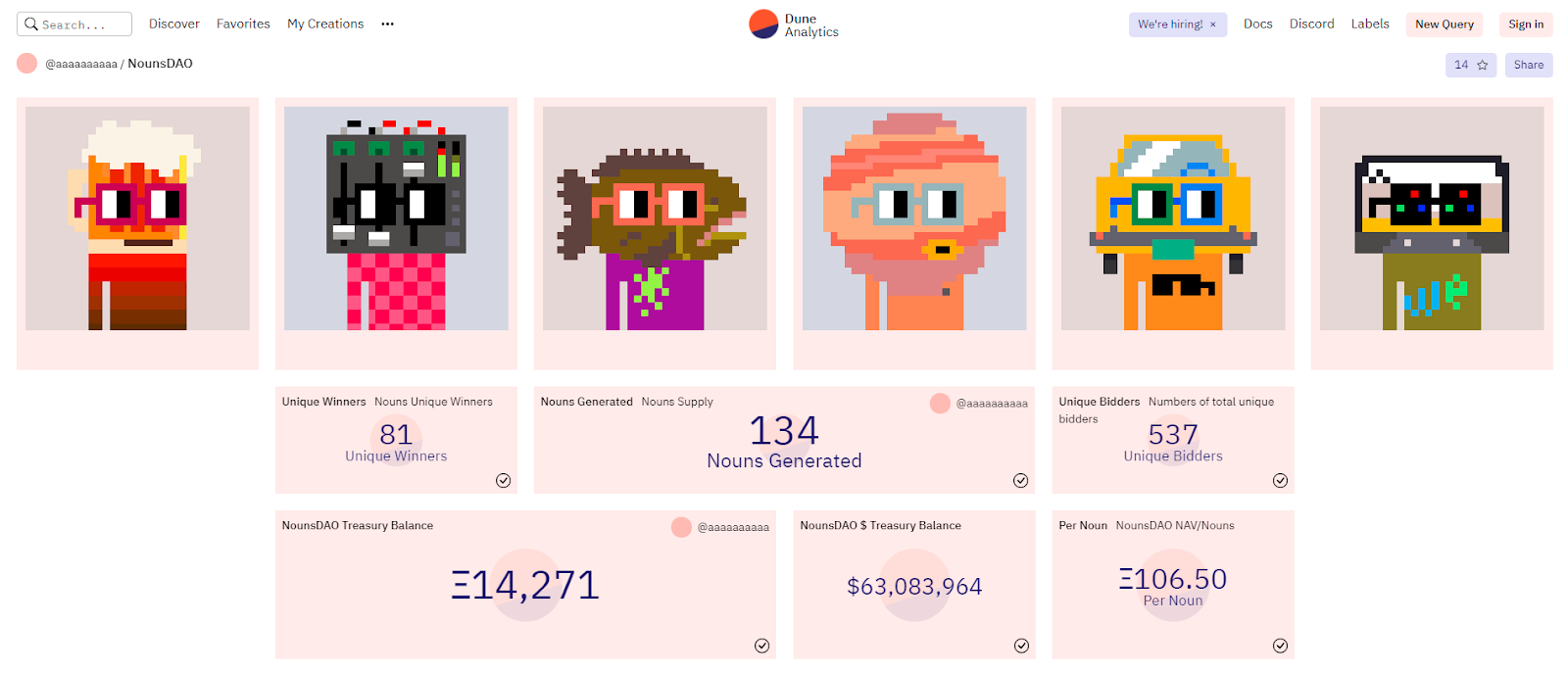 The context: In November 2021, Nouns DAO agreed to supply approximately 10% of its ETH treasury at the time (split between a 1 ETH test deposit and a 1499 ETH follow-up deposit) to Lido. Why? To earn yield on what would otherwise be idle ETH for the foreseeable future.
What's Lido: Lido is a decentralized and non-custodial liquid staking solution. The project presently offers depositors ~4.8% APR via ETH staking rewards.
In short, users supply however much ETH they want to the protocol in exchange for Lido Staked ETH. This stETH offers staking earnings plus liquidity on the underlying staked ETH, which must remain locked in the Eth2 chain until after "The Merge" per Ethereum's current transitional roadmap.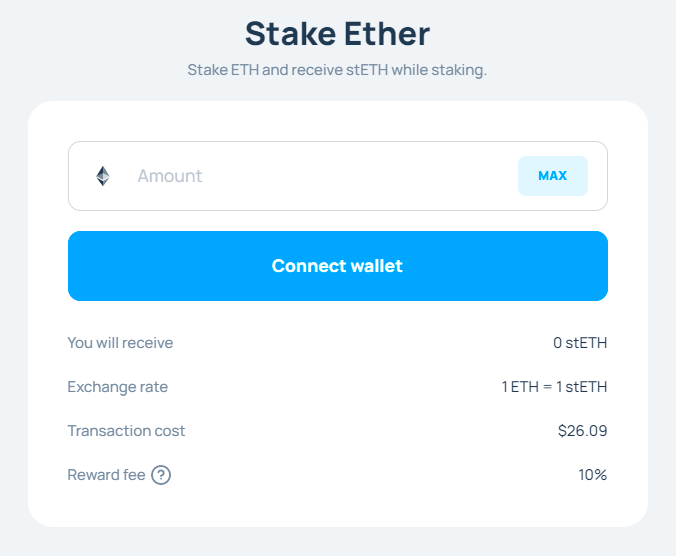 The news: On Dec. 5th, Nouns DAO completed its Lido staking plans and received its second installment of 1,498.99 stETH. Accordingly, the group now has both ETH and yield-bearing stETH on its balance sheet.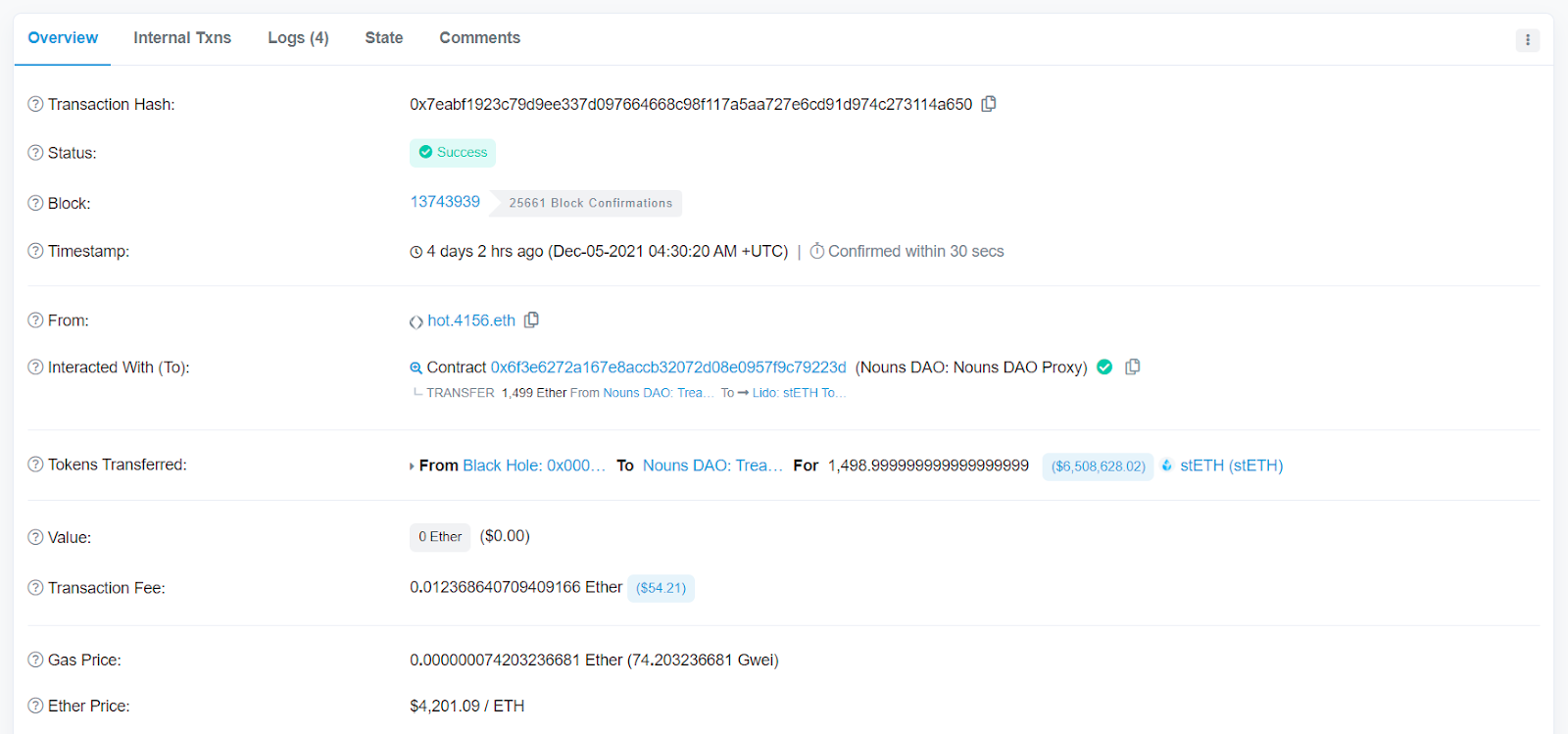 Why stake ETH: ETH is the first triple-point asset, meaning it functions as a store of value, a commodity, and a yield-bearing asset (via staking rewards) all in one.
This unique status and Ethereum's centrality in the DeFi + NFT ecosystems has made ETH "the internet bond and its rate of return … the 'risk-free' or risk-minimized rate" of the cryptoeconomy, as I noted in my How to stake ETH tactic for Bankless this week.
As such, Nouns DAO is now earning super dependable yield as denominated in the most useful crypto-asset we've seen yet, ETH. It's ultra sound money and Ethereum's ultra scalable, too, thus by staking so much ETH Nouns DAO is preparing for what it anticipates will be an increasingly Ethereum-centric future, both culturally and economically.
Why it matters: The Nouns DAO mission is to propagate Nouns IP, so that the project's treasury is now making additional income on top of its daily auctions makes the Nouns ecosystem that much more self-sustainable and future-proof going forward.
The big picture: Nouns DAO just made what appears to be a shrewd treasury management move using Lido. The DAO is earning extra income on a portion of its treasury while also retaining liquid stETH that it can borrow against in a DeFi app like Maker.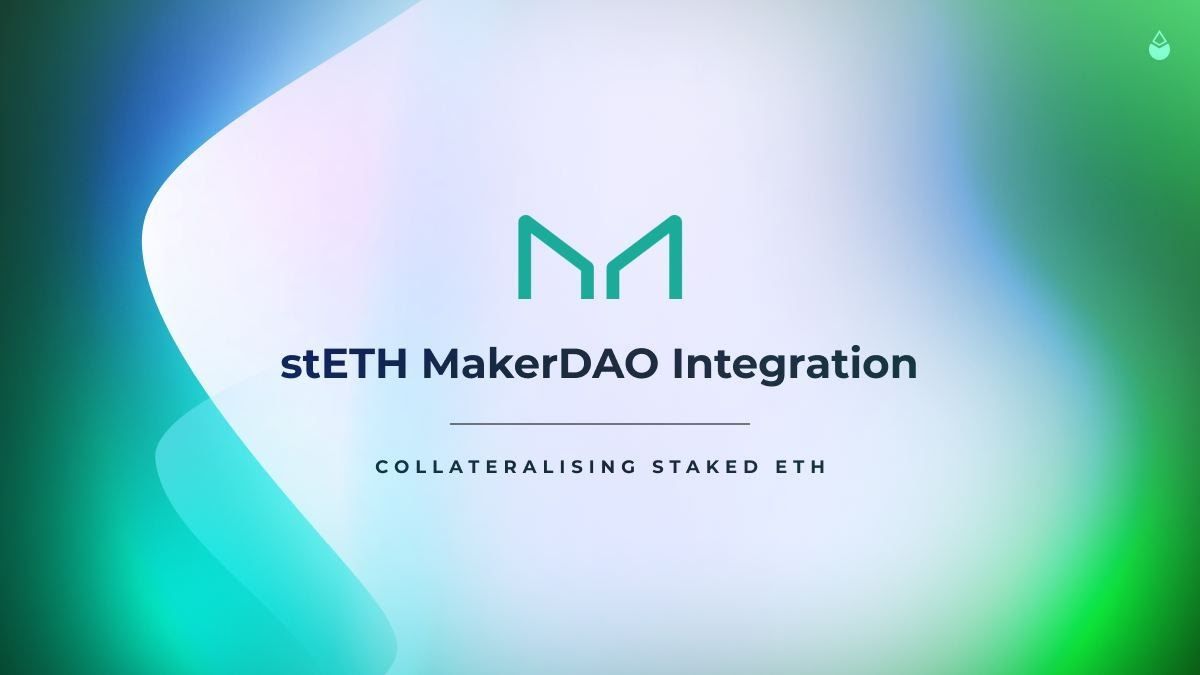 That said, NFT-based DAOs are now contending with treasury management like never before. This financial maneuver by the Nouns community will undoubtedly influence other NFT projects to look closer at DeFi yield opportunities like ETH staking and beyond in the months ahead.
---
Action steps