Regulation
Not Financial Emojis 🚀📈💰
Weekly Recap: Regulators go wild, Coinbase gets optimistic
Friend & Sponsor
Immutable

- Your gateway to the web3 gaming revolution
Dear Bankless Nation,
After weeks of regulators bringing down the hammer, the top news in the crypto industry this week was actually about stuff being built.
For our weekly recap, we dig into:
Is everything a security now?
Coinbase announces its Layer-2 rollup Base
Spotify going Web3
Ethereum news
DeFi launches
- Bankless Team
---
📅 Weekly Recap
1. Is everything a security now?
The SEC's lawsuit against Do Kwon and Terraform Labs last week alleges that the UST stablecoin is a security because it was a "right to subscribe or purchase" another security i.e., it was convertible to LUNA.
In addition, the SEC argues wLUNA, a wrapped asset, would count as a security in itself because it is a "receipt" for a security in turn.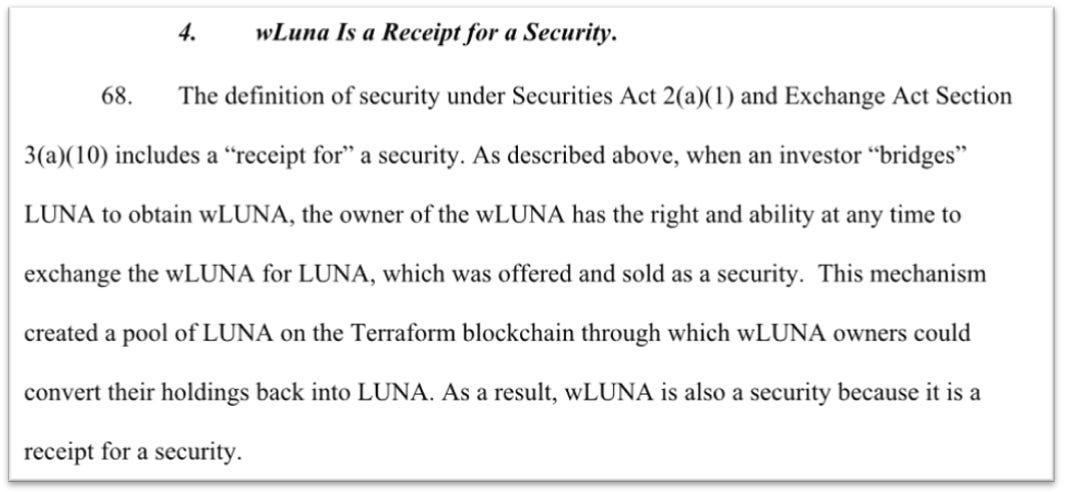 The case against Terra is filled with broad proclamations that could make life miserable for more reputable crypto entities if the government is successful in every facet of their prosecution.
NFTs didn't come out of the week unscathed either.
A federal judge of the Southern District of New York ruled this week in a class-action lawsuit against Dapper Labs that its NBA Top Shot NFTs "might be securities".
The judge ruled that "purchasers' fortunes were tied to the overall success of Dapper Labs" due to the fact that the underlying Flow blockchain and NFT marketplace where Top Shots were traded was controlled by the company.
Other elements of the underlying reasoning were a little… questionable.
Don't get caught using the wrong emojis, kids.
Caitlin Long, founder and CEO of Custodia bank published a blog post this week which points to the regulatory failures of American financial regulators to act, despite evidence of crypto fraud:
Today, I'm publicly disclosing for the first time that (1) I handed over evidence to law enforcement of probable crimes committed by a big crypto fraud, starting months before that company imploded and stuck its millions of customers with losses, and (2) I warned bank regulators of the mounting bank-run risk inside the banks serving the crypto industry before the bank runs ultimately hit… I've been calling out the worst of crypto while trying to build a lawful, compliant alternative that relegates scams to the trash heap. But, while FDR invited Paul Cabot to the Oval Office to work out how to fix the problem, most of today's policymakers seem intent on killing the high-integrity innovators.
To be continued…
2. Coinbase announces its Layer-2 rollup Base
In case you've been living under a rock in crypto world, Coinbase announced this week it is launching its own blockchain: Base.
This could be seen as the equivalent of BNB Chain to Binance, except that it is an L2 optimistic rollup, rather than a whole new L1. And no, (for the time-being) there is no forthcoming Base token.
Base is built on OP Stack, Optimism's developer toolkit for creating modular L2s. For all the details, see a full breakdown on the Bankless newsletter here, or our interview with Senior Director of Engineering at Coinbase Jesse Pollock below.
Coinbase Announces Base🔵, an Ethereum L2 Network Powered by Optimism
Expect dozens of builders to be deploying on Base.
Will Base succeed in a time where L2s are red-hot flipping mainnet and zkEVMs by Polygon and zkSync are just around the corner? Already, dozens of DeFi projects have signaled their desire to deploy on Base in a bid to court Coinbase's massive user audience. Join the discussion on the Bankless open thread here.
The chain is off to a turbulent start as some transactions weren't being processed correctly at launch.
3. Spotify going Web3
Spotify is experimenting with token-gated playlists by letting users connect their crypto wallets on the platform.
Are music NFTs on the horizon?
At present, the 3-month pilot service is accessible to Moonbirds, Kingship, Overlord, and Fluf communities for Android users in the U.S., U.K., Australia, Germany and New Zealand.
4. Ethereum news
ETH withdrawals are coming.
The Shapella (Shanghai + Capella) network upgrade is officially scheduled for Feb 28 2023 on the Sepolia testnet at 4AM UTC.
After the Sepolia testnet deployment comes the Goerli testnet and finally Ethereum mainnet deployments, which will finally enable validators staking ETH on the Beacon chain to withdraw their ETH stake onto the execution layer of the blockchain.
Flashbots is also announcing a new product MEV-Share.
MEV-Share introduces a permissionless protocol that empowers users to recapture some MEV value, by choosing what transaction data to hide or reveal. Searchers then bid in a competitive auction for the right to execute against user's transactions.
Finally, Obol announces its first Ethereum mainnet distributed validator.
5. DeFi launches
Base wasn't the only big launch of the week, a handful of projects and protocols launched new features or found themselves in the news. We've collected a few below:
Synthetix V3 is live on mainnet and Optimism.
Buy NFTs on Uniswap with any ERC-20 token without converting to ETH.
Stader Labs is forking Rocketpool and cloned quite a bit.
Yearn Finance is launching a liquid staking derivative of its own.
Liquid staking protocol Swell Network has big things coming in April 2023.
Other news: