NFTs
NFTs in the Microverse 🤖
DIY mini-metaverses for NFT projects!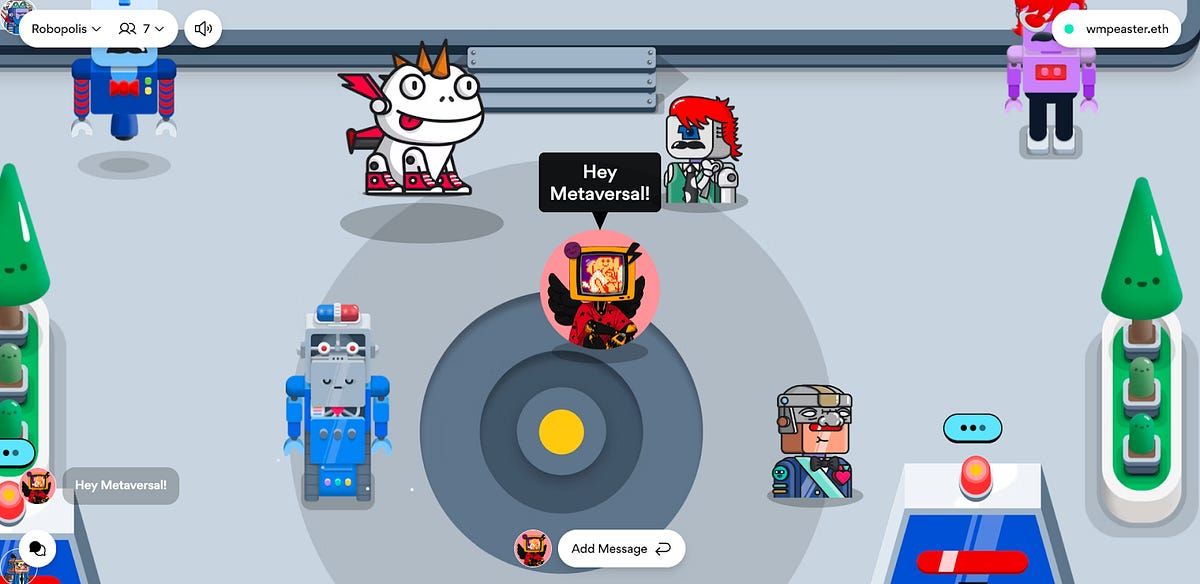 Dear Bankless Nation,
Earlier this month, I wrote about Bueno.
Bueno builds no-code resources, like its NFT Art Generator and its Smart Contract Deployer tools, that help creatives launch NFT collections with ease.
But what if you've already launched an NFT project, and now you're trying to grow that project's community?
You're in luck, because Bueno is working on launching The Microverse, a build-your-own 2D world system for multiplayer NFT experiences.
Take note, then, because Bueno founder Pablo Stanley — also the artist-creator of the Robotos NFT collection — just unveiled Robopolis, an initial rollout demonstrating what The Microverse can do. Let's check it out for today's Metaversal!
-WMP
---
To Robopolis and beyond!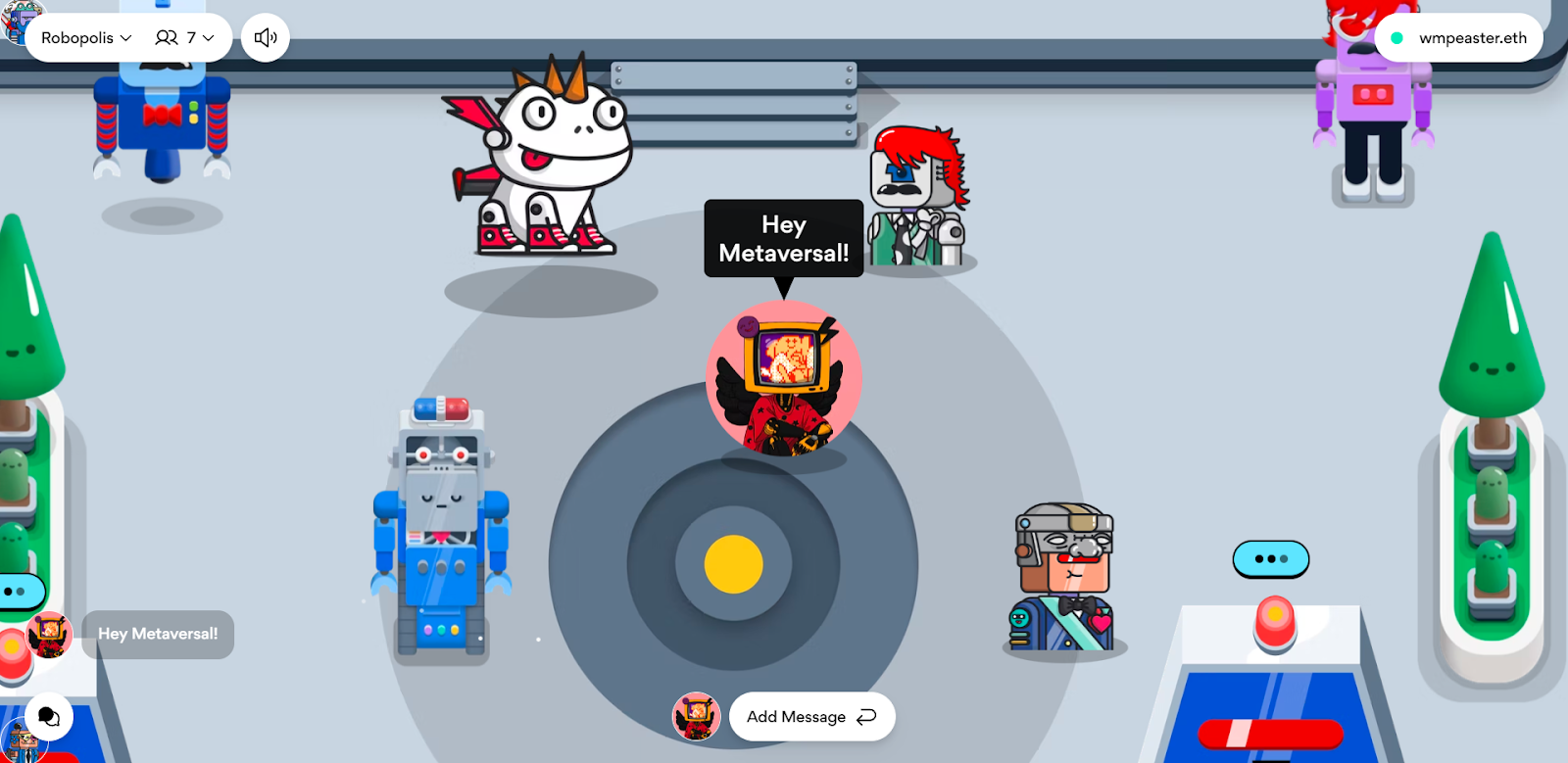 "The Microverse has a live, multiplayer design tool that allows builders to create their own world in an easy way to tell stories and bring utility to their collection. For players, it's a platform in which they interact with their communities and friends. Players can use any of their NFTs as their characters and navigate the different worlds created by different communities, chat with others, play, and just hang out." — Bueno's Docs
Let's say you're an NFT community manager. Right now, your predominant tools for offering community experiences are Discord and Twitter. These are text-dominant platforms, though, so it'd be great to have a virtual space where your NFT community and beyond can readily meetup and enjoy different sorts of events.
This sort of service is exactly what Bueno is building in The Microverse, which is aimed at becoming a multitude of hubs "where NFT communities come to vibe."
See, The Microverse isn't just a tool for NFT projects to build 2D experiences for their communities — it's also the range of worlds built via The Microverse that players can surf across, of which Robopolis is among a handful of early examples.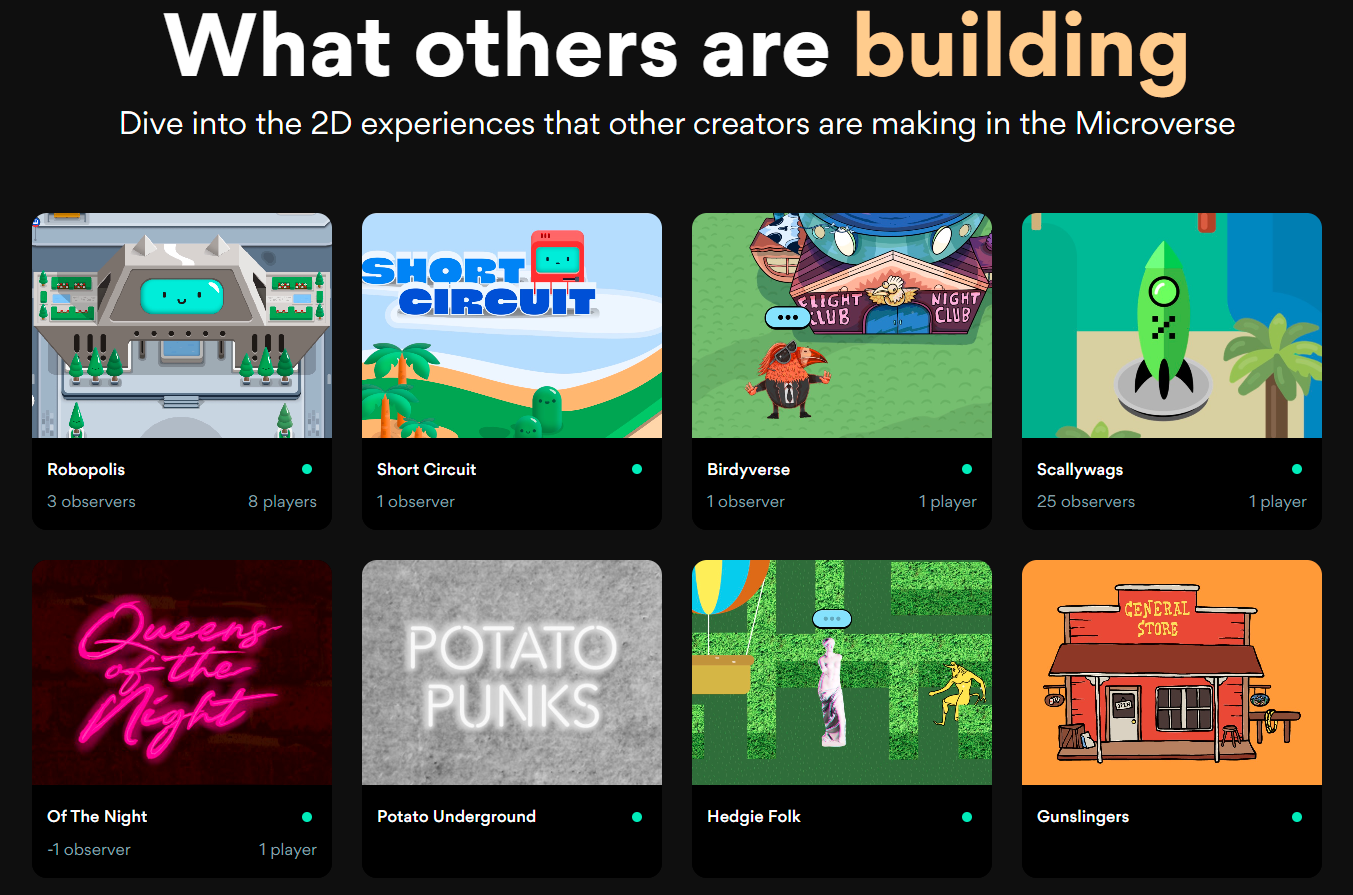 The Microverse still has a waitlist for its alpha, so it's not open to all builders just yet. But in Robopolis and the other early worlds we can get a feel for what's to come, and in that regard there's a lot to already like for NFT community managers.
For example, Microverse world creators will be able to build specific quests, events, and more in open or token-gated fashion, for specific collection trait holders, and so forth. In kind, over time Microverse worlds can be spaces where NFT communities organize and virtually gather for Twitter Spaces, tournaments, and all sorts of other activities.
Basics of The Microverse
Zooming out, The Microverse has been designed according to a series of fundamental concepts. These fundamentals include:
Interoperability — being able to join and play in worlds with any NFT you own
Freedom — being agnostic to creators' art, style, gameplay, tokens, and so forth
Community-centric — being accessible to a range of stakeholders, including artists, event managers, world planners, writers, etc.
As for principles, The Microverse currently optimizes for serendipity ("you had to be there to live it"), familiarity ("gravity, matter, presence, time, etc."), funness ("the tools are light and easy, so the games created are fun and experimental"), intimacy ("like a gig at a small venue"), and limitlessness ("expand on your worlds without limits").
A quick look at Robopolis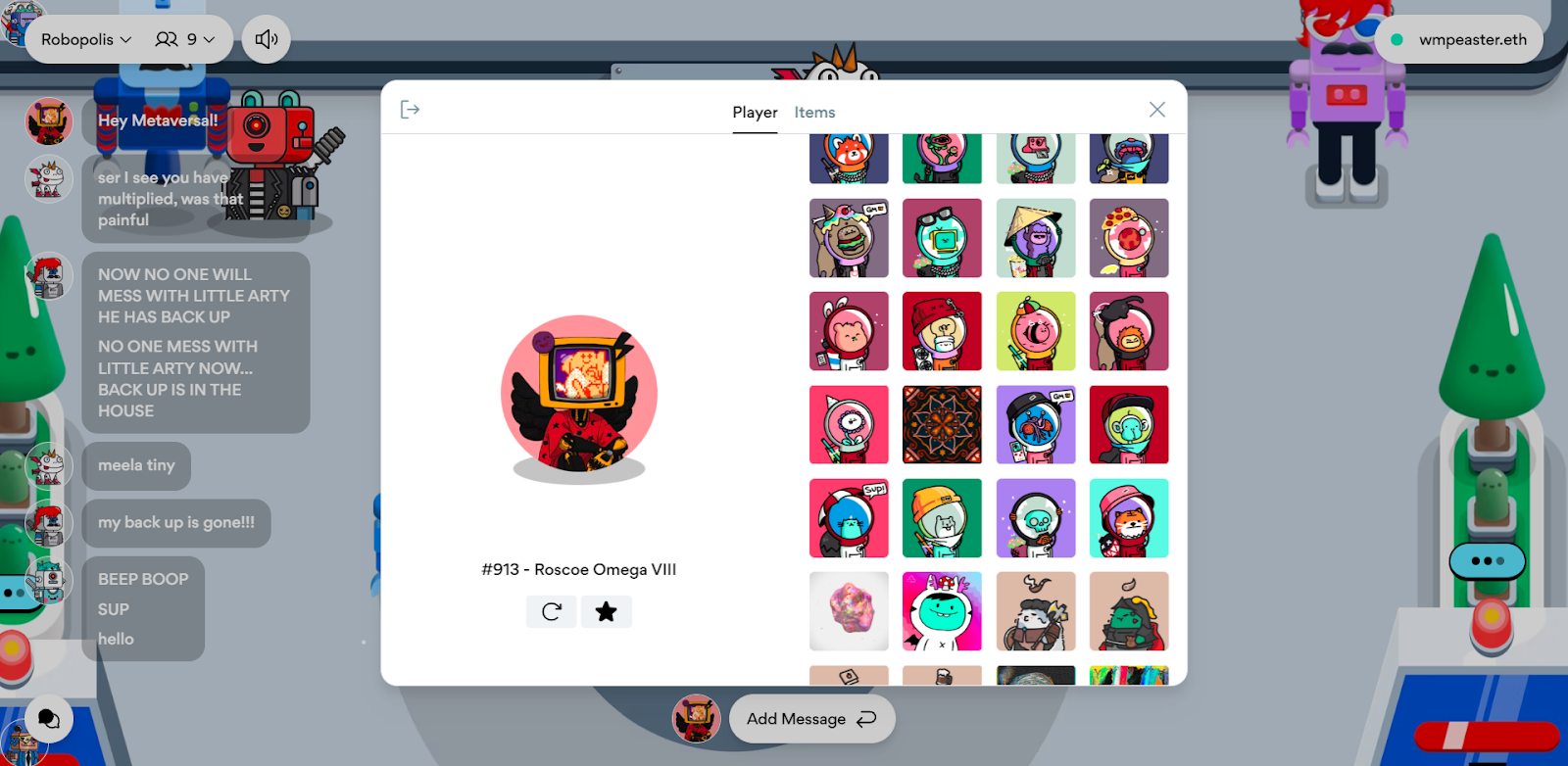 The Microverse is still very early on in its capabilities and development, but the newly-released Robopolis experience offers a cool glimpse of what's to come.
First things first, you can head over to microverse.bueno.art/robotos/robopolis, at which point you'll be prompted to connect your wallet of choice and then select your "player," or which NFT from your wallet you want to represent you in-world. For instance, as seen in the image above I proceeded with my favorite Blitnaut for my avatar!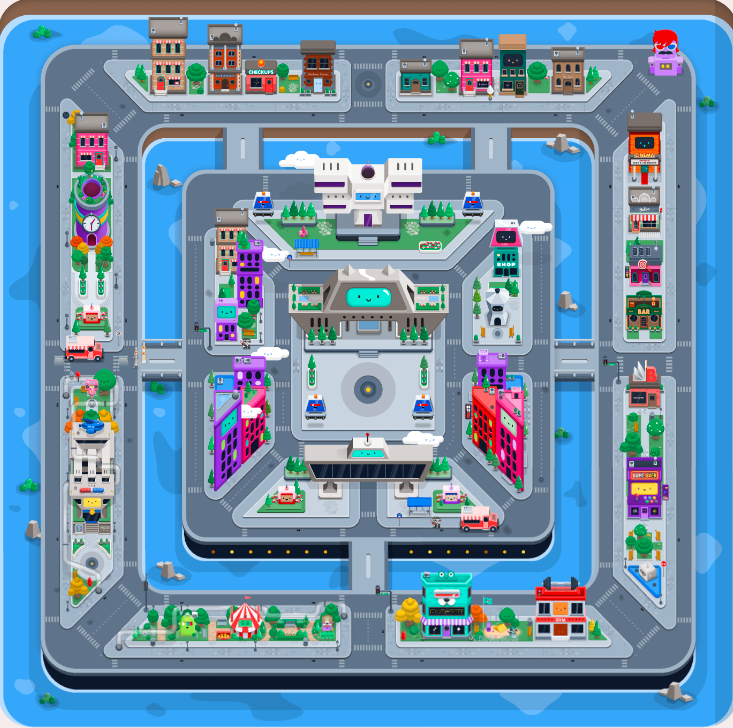 Once your player is ready, you can start exploring. Some early virtual landmarks to check out include The Museum of Robotos Art (featuring RoboLobsters works from a collaboration with contemporary artist Philip Colbert), the Robotos Workshop, a Cinema, and more.
As for exploring, that's the easy part. Use your arrow keys or screen to navigate around the virtual city, talk to other players using the "Add Message" button, use the designated keys to use portals, interact with non-playable characters, and more.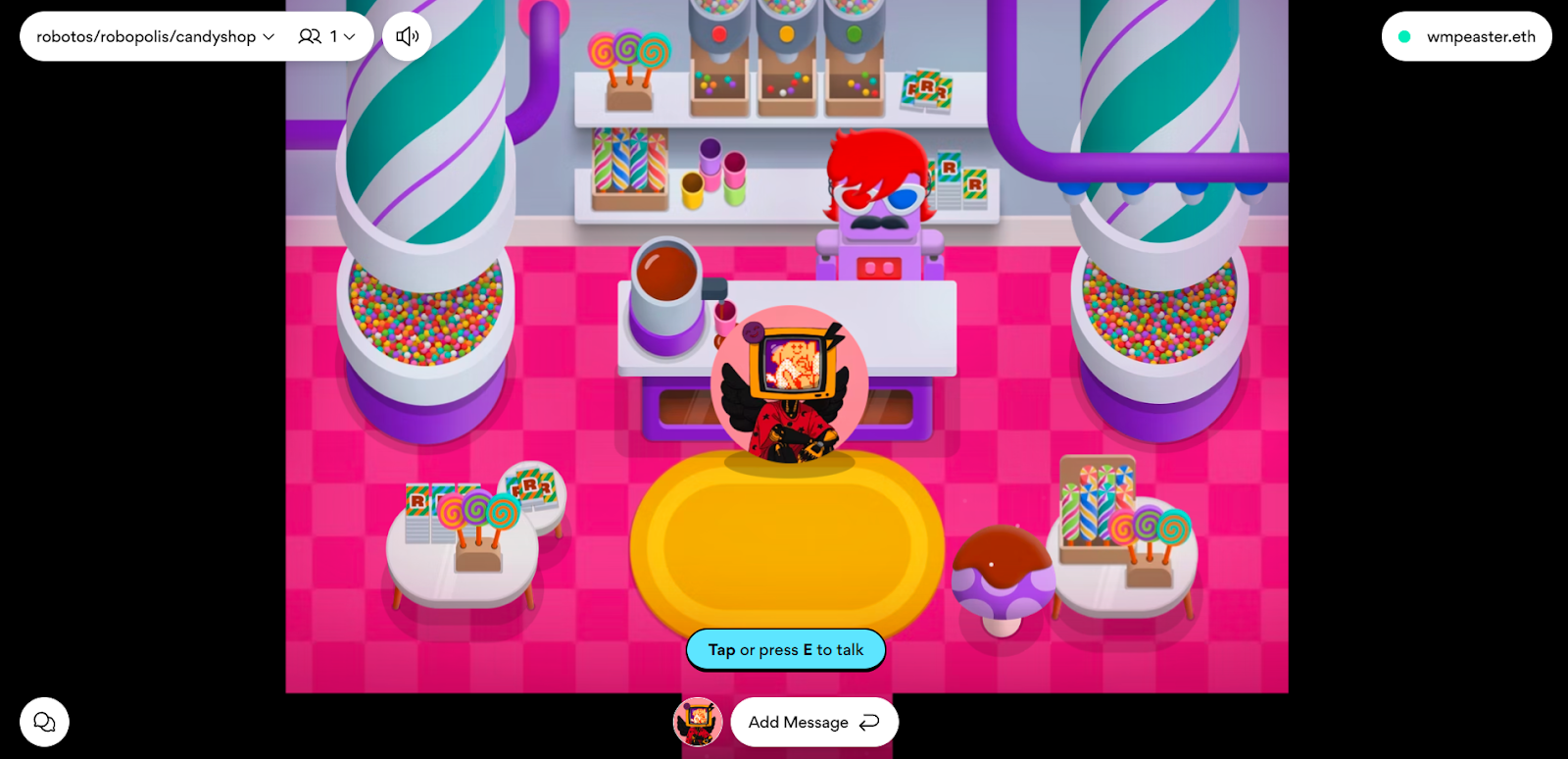 Conclusion
The Microverse isn't quite ready for the limelight yet, but when it is it'll represent a new and fun resource in the toolbox of NFT community managers. Is it a full-fledged Discord or Twitter replacement? No. But it will be an additional and easy-to-use multiplayer platform where people can bring any NFTs they want to a virtual town square to have a good time, and that's definitely worthwhile. Plus, expect The Microverse to evolve over time and become more advanced in what it can offer to communities, so more is coming.
---
Action steps