NFTs
NFTs Are Winning 🏆
+1M art NFTs purchased, Aavegotchi starts Haunt 2, CryptoPunks floor booms, & more!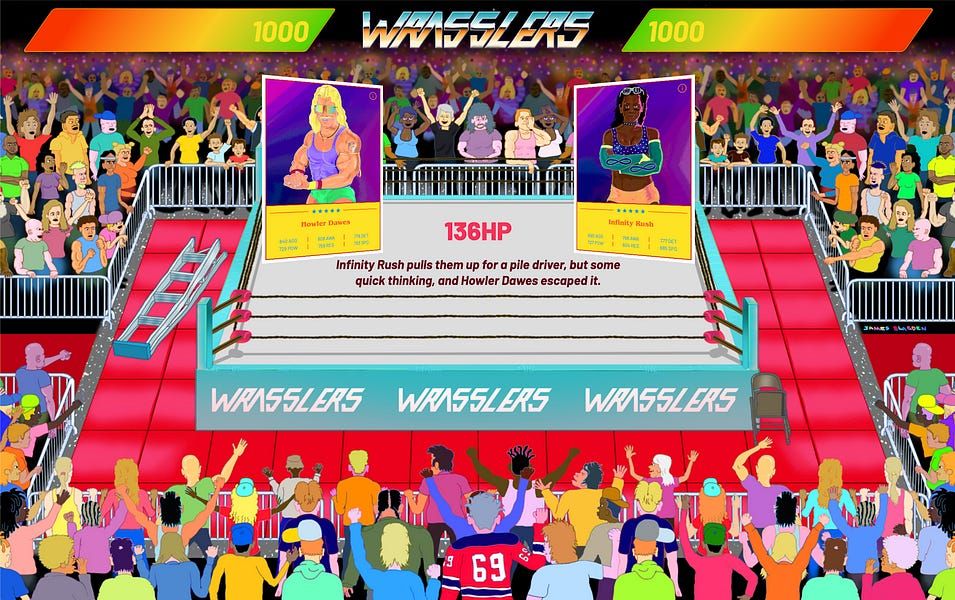 Dear Bankless Nation,
If you know you know.
In other words, the allure of NFTs quickly becomes self-evident for most people who dabble with them.
NFTs bring together so many interesting elements from so many different fields — e.g. culture, economics, technology, etc. — that growing numbers of folks are finding these digital assets to be easily among the the most interesting things around right now.
And why not, after all the world's never seen anything like this culture legos + money legos movement before.
So yes, for many of us it's increasingly obvious that NFTs are powerful and are going to lead to huge evolutions around society in the years ahead. In the meantime, we're excitedly strapping in for the ride!
Whatever happens from here be sure to have a great weekend everyone, stay safe, and thanks for reading,
-WMP
---
🏆 Digital Collectibles
The CryptoPunks floor price is now ~92 ETH, a new all-time high. With the rate things have been going lately, a +100 ETH floor could be right around the corner 🤯

Image via Larva Labs

Speaking of CryptoPunks, this week mainstream payments giant Visa purchased Punk #7610, hailing the NFT as the latest addition to the company's "collection of historic commerce artifacts."

Kevin Owocki and Austin Griffith released MoonshotBots, Gitcoin-themed NFT avatars whose minting proceeds will go to funding Ethereum public goods via Gitcoin Grants.
🎨 Cryptoart
Over 1 million artworks have been sold across the top cryptoart platforms to date!
Three of the NFT ecosystem's highest 7-day sales on the week came from Tyler Hobbs's Fidenzas, namely Fidenza #313, Fidenza #772, and Fidenza #529.

Image via NonFungible

Heard about the Mutant Garden Seeder cryptoart project yet? If not, don't miss this insightful primer thread by Stefan Coburn 🧵
🎮 NFT Games
The Axie Esports 2021 event schedule is up!
Yield Guild Games announced the Yield Guild Open, a 64-team Axie Infinity tournament event offering ~$35,000 in prizes.
Aavegotchi kicked off Haunt 2 auctions and festivities this week.
Check out Wrasslers, a new on-chain NFT battler platform that lets you use your NFTs as avatar wrestlers 🤼‍♀️
🌐 Virtual Worlds
Cryptovoxels began auctions for parcels in the virtual world's newly-created Miami district 🏝️
Parcel, the "Zillow for the Metaverse," released its real-time Cryptovoxels map price appraisal tool 🔎
🛒 NFT News & Platforms
💎 DeFi x NFTs
NFTX generated +$1M for its liquidity providers (LPs) over the last 30 days.
---
Action steps