NFTs
Let's Talk NFT Trader!
A brief interview with the team behind P2P NFT trading project NFT Trader 🔥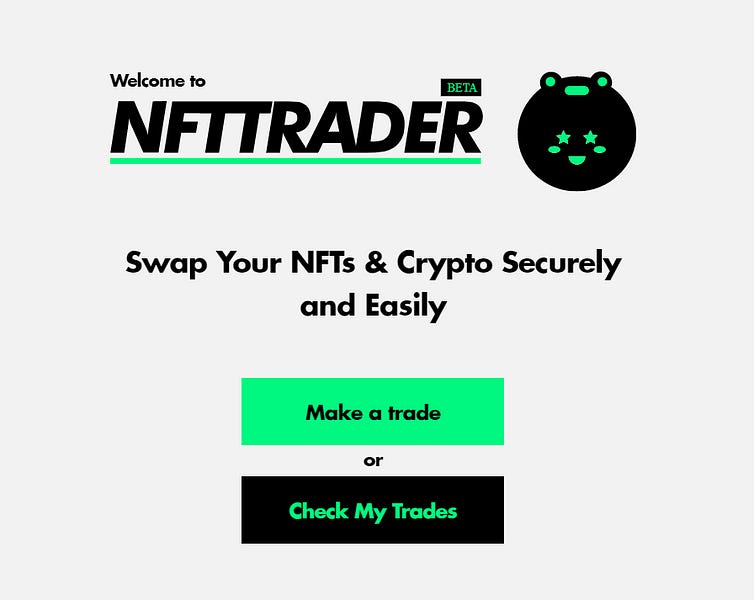 Dear Bankless Nation,
Earlier this week Twitter user Quill was scammed out of some NFTs after a fraudster took advantage of them amid private message negotiations.
Fortunately, the episode had a happy ending. But it does mark yet another recent example of why trading NFTs via Discord messages (and so forth) can be very risky.
An answer to this dilemma is "take it or leave it" peer-to-peer NFT trading apps. With these apps either both parties execute the deal, or it doesn't happen.
One such NFT trading project is NFT Trader, whose team I had the pleasure of striking up a conversation with after my "How to Trade NFTs" Metaversal post last month. The team kindly agreed to answer my questions about their work, so I've supplied their answers below. Enjoy!
-WMP
---
Talking P2P NFT trading with the NFT Trader team!
WMP
Can you tell the readers a little bit about the background of NFT Trader? When did the project start coming to life, and what led to its creation?
NFT Trader
So NFT Trader came to be for a few reasons. Our team being in the NFT industry for some time have witnessed the mounting growth in fraudulent buying, selling, and trading activity occurring amongst NFT owners over the past few years. Fake accounts being created, parties not upholding their end of the bargain, etc. In relation to this, the practice of trading NFTs and the channels where these issues most often occur has also seen an explosion.
We knew there was no support in these areas and the tipping point for us to help solve this with our protocol came this year when we had first hand experience being scammed with our own NFT trade. Soon after launching we had helped secure a few trades with users and this was verification for us that NFT owners needed this service and that we must continue it's development.
WMP
Can you walk us through what it's been like building NFT Trader into what it is today? What kinds of challenges and surprises have you faced along the way, and what's it been like overcoming them?
NFT Trader
It has definitely been a tough grind with lots of coffee for us in the development of  NFT Trader. We get minor development bugs here and there but probably one of the more difficult challenges has been the growing of our community. We thought secure trading capabilities and values would bring a rush of users immediately into our channels but that has not been the case. In response, we are developing features in our trading platform which will make engagement better and support user discussions.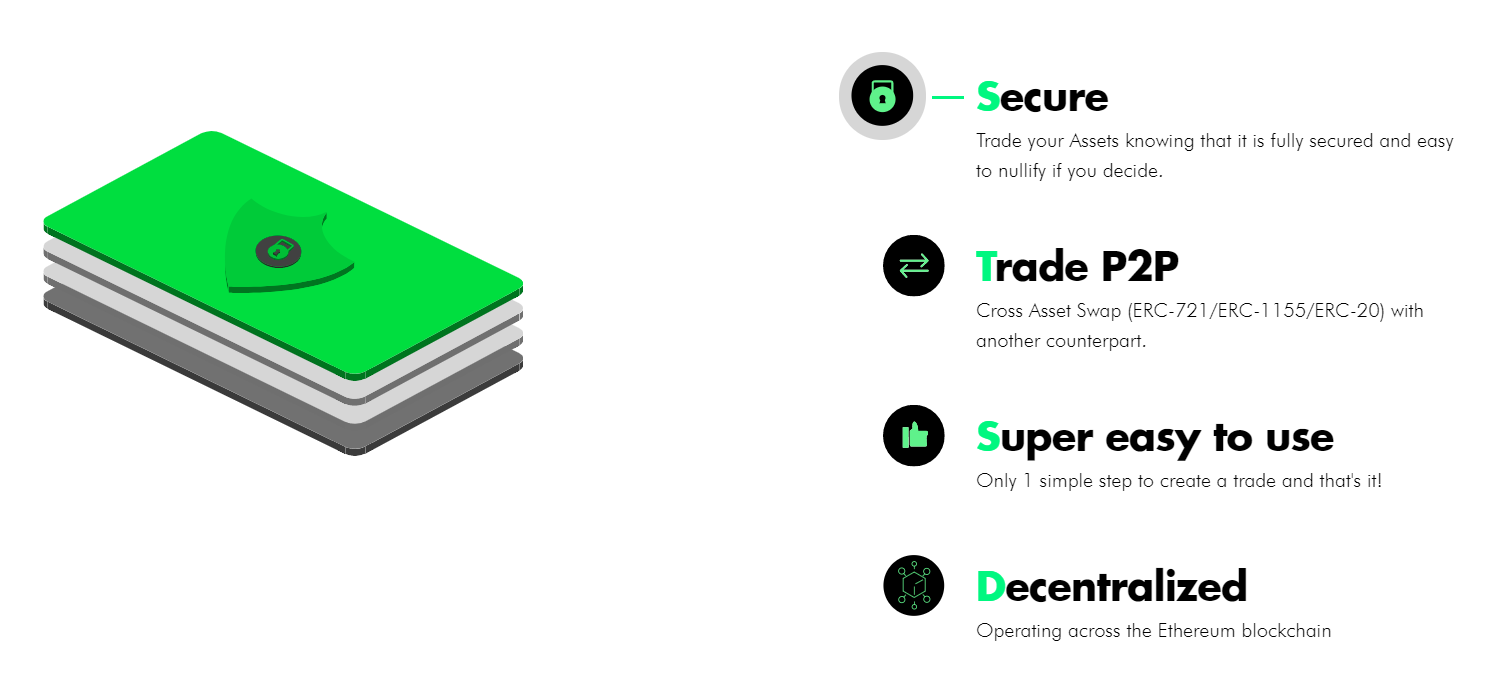 One other challenge which probably most startups also commonly face is bootstrapping.
Before launch we anticipated how much runway we had and what we needed to do to help extend it. One method was rather than going with the popular token release route, why not begin with the launch of our own utility-based NFT to be used as the primary financial tool in the NFT Trader ecosystem. We would have liked more interest in our Squad NFTs for sure, however we know utility-based NFTs are now starting to become more understood and we're just starting to scratch the surface with them.
WMP
So while we're on the topic let's dive a little deeper into what these Squad NFTs are, this collectibles game. How does this gamified system work within NFT Trader, and why's it important?
NFT Trader
Our Trade Squad NFTs are an important part of the trading protocol, and the whole NFT Trader structure and ecosystem will revolve  around this concept of gamification. Thus these NFTs aren't just collectibles in their own right, they'll also offer a range of perks to holders. Over time, there will be many more components and features integrated, which will entail collaborating with other projects in unique ways. First and foremost the securing of NFT trades for users is most important, but we are adding social layers to make the whole experience fun and exciting.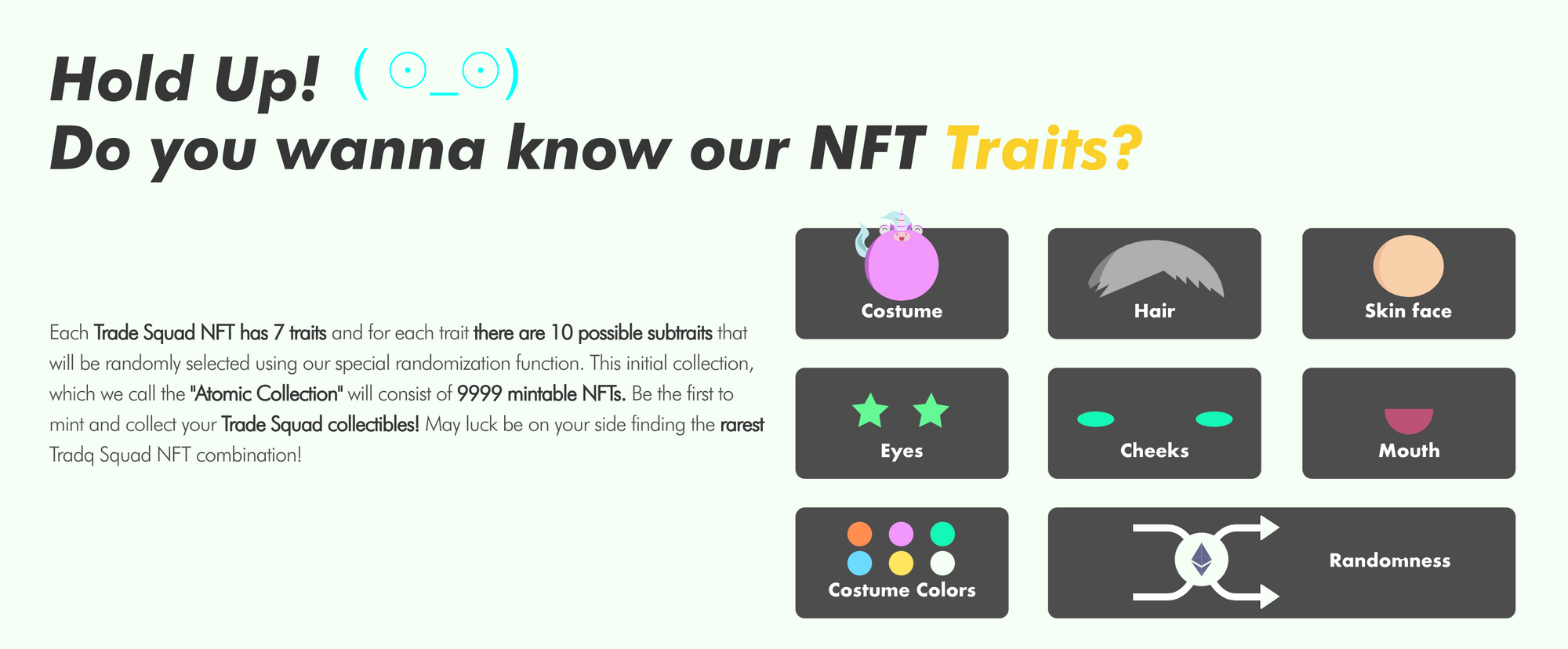 WMP
According to NFT Trader's roadmap, the project is aiming to integrate support with the Polygon sidechain in Q3 2021. What makes Polygon an attractive fit for NFT Trader in your view?
NFT Trader
Polygon has been on our radar since they were Matic but we needed to do a few more updates and tests on our own protocol before integrating it. As well, observing and looking into projects that are currently on Polygon we decided that it would be feasible to do so. Because we have developed on the Ethereum chain the familiar issues of scalability and gas fees are still difficult to manage and Polygon offers a good solution. We also feel that adding Polygon could help onboard new users onto NFT Trader, particularly those who don't yet fully understand or know about the barriers involved by using Ethereum for anything NFT related.
Polygon by no means will be the only solution, either. We are always looking for ways to offer the best experience for all our users, including looking into many other chains and ultimately the ability to trade across all of them.
WMP
As we close out, is there anything else about NFT Trader that you think our readers should know about? Any new features coming up or updates to look out for? And thanks again for taking the time to talk to Metaversal!
NFT Trader
In the NFT space we know it's very community-driven and that is why we will always listen to our users' concerns and suggestions to help in the development of features for NFT Trader. We ask NFT owners not to rely on DMs for trading as private message avenues are ripe with scammers. Consider openly securing your NFT trades through our protocol!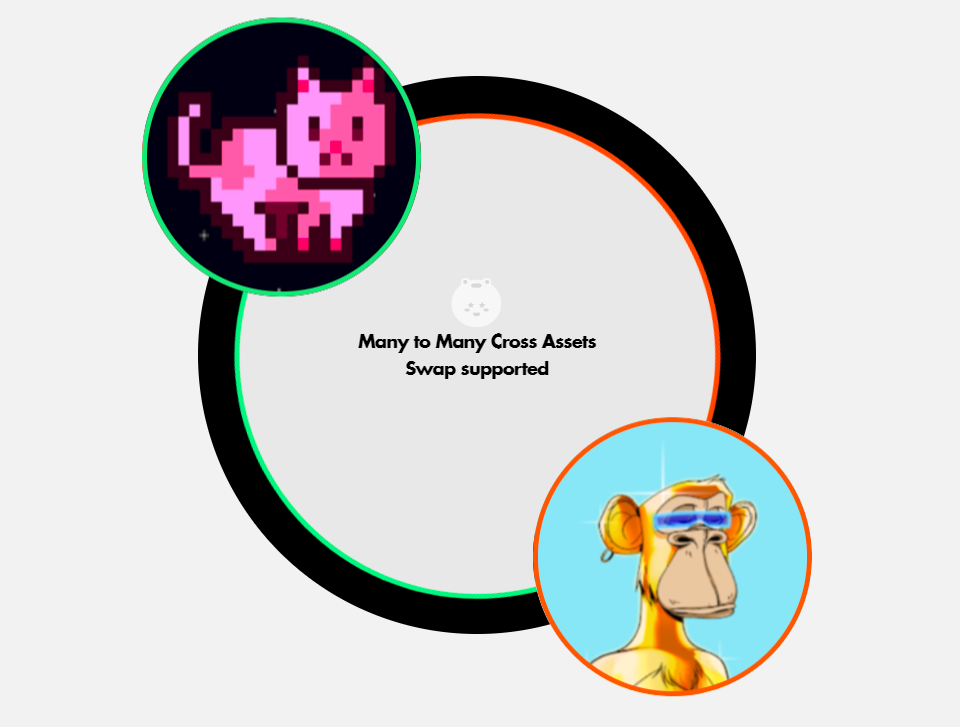 On the development side, Polygon is soon to be integrated and we are heading in the right direction for the gamification of our trading protocol with the first few events coming out very soon.  Lastly, our team is always open to the idea of collaborating and partnering with other projects to get NFTs more mainstream, so reach out!
---
Action steps