Article
Less than 36 hours left...
The program ends November 1 and so does the Early Believer rate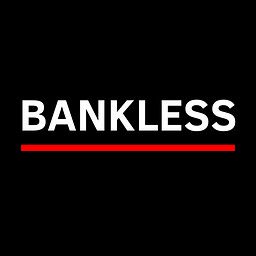 Friend & Sponsor
MetaMask Portfolio

- Your web3 assets in one place, and much more
Heads up—you're on the free trial. On Friday you'll no longer have access to the full program. You'll lose this incredible resource for leveling up.
---
Want a better alternative? There's still 36 hours to commit as an Early Believer & get:
20% off forever with Early Believer status for life (next 36 hrs only)
3 actionable newsletters every week (The Program)
Access to a private community on Discord (Inner Circle)
Exclusive deals on crypto products (Deal Sheet)
A one time thing—I'll never do 20% off forever or Early Believer status again.
---
Pay with crypto—you can pay using ETH, BTC, or USDC. Annual subscription only.
---
What's The Program?
A consistent schedule to help you level up your open finance game every single week:
(Mondays) I send a rundown of open finance opportunities to capture
(Tuesdays) I send a new tactic to learn and implement with actions steps
(Thursdays) I send a thought piece for strategy calibration
Plus bonus content like this AMA with Balancer and these Release Notes from Codefi.
---
Can I see what it's like?
Yes, take a look at the archive. Here's a sample Monday, a Tuesday, and a Thursday.
---
Tell me all more great things I'll miss if I don't subscribe…
You'd also miss all the cool stuff I'm planning to add like:
A monthly thought-piece from one of my favorite writers (announcing soon)
A token that allows subscribers to unlock special content & airdrops (soon)
A questing system that allows members to level up while earning loot (sooner)
---
This is your last chance to get the program as an Early Believer. Don't miss it.
---
You subscribed? Awesome. You're a last minute Early Believer like Mark…
Tag me on twitter after you subscribe & I'll deliver 3 x 🔥
Glad to have you on the journey.
Let's keep leveling up!

-RSA
---
Not financial or tax advice. This newsletter is strictly educational and is not investment advice or a solicitation to buy or sell any assets or to make any financial decisions. This newsletter is not tax advice. Talk to your accountant. Do your own research.
---
Disclosure. From time-to-time I may add links in this newsletter to products I use. I may receive commission if you make a purchase through one of these links. I'll always disclose when this is the case