DeFi
,
How Tos
,
Investing
How to get started in DeFi
What you need to know to dip your toes into DeFi in 2022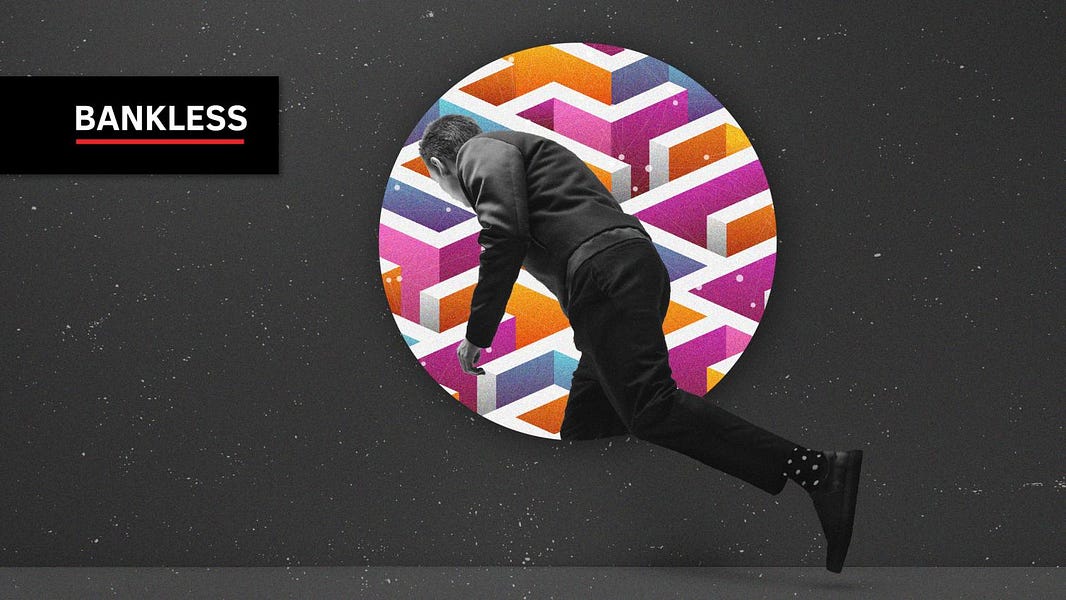 Dear Bankless Nation,
The DeFi ecosystem continues to grow with new products coming online every week.
For the beginner, it's overwhelming and expensive.
Questions and uncertainty swirl around how to get started, which apps to use, and what wallets are best. Even for seasoned veterans, our perspective can be antiquated and set in old ways of thinking.
To expedite some of the learning, both for OGs and newbies alike, our own William Peaster has put together this guide on getting started with DeFi in 2022.
The key difference in this DeFi guide is that this guide starts on L2.
The majority of DeFi activity still happens on Ethereum mainnet, but the future of DeFi is on L2.
It's faster and cheaper. It's decentralized and secure.
Send this guide to your friends.
Here's how you can use DeFi in 2022.
- RSA
P.S. Pair this guide with our piece on the Best Yield on Layer 2 (premium version here!)
---
The ideal way to use DeFi projects is on Layer 2 (L2) scaling solutions that offer rapid, cheap, and secure transactions.
This Bankless tactic will demonstrate how to use services like Argent + Ramp and LayerSwap to start your DeFi journey directly on L2s.
Goal: Learn how to begin using L2 DeFi projects
Skill: Intermediate
Effort: 1+ hour
ROI: Affordable DeFi transactions + leveling up your DeFi skill tree
---
A Beginner's Guide to DeFi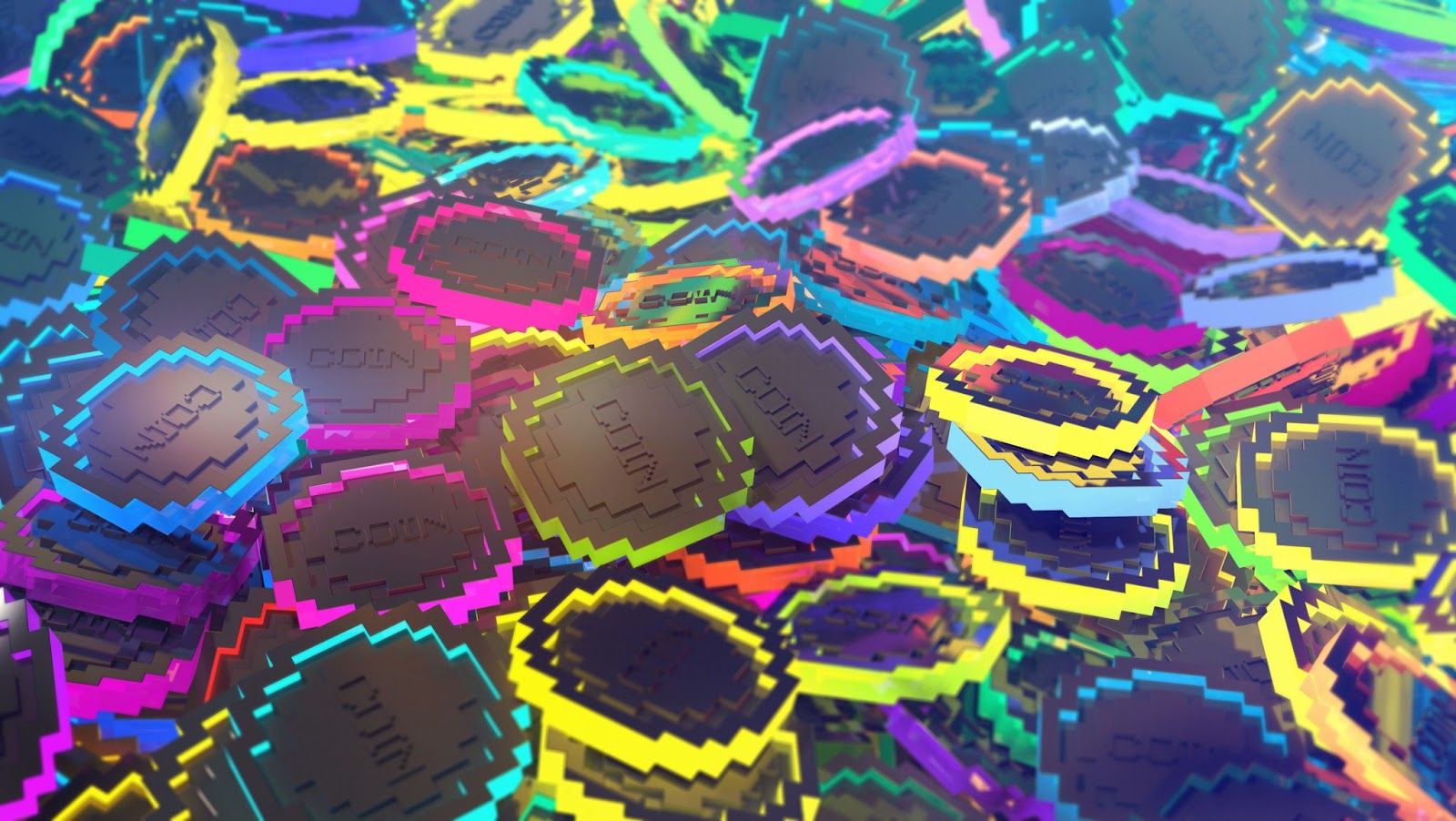 It's Time For Layer 2
In the earliest days of DeFi, using decentralized applications on Ethereum was inexpensive and fast.
At that time, the DeFi and NFT ecosystems were still small niche scenes, so demand for Ethereum blockspace was markedly lower.
Lower demand meant lower transaction congestion, which in turn made it easier for Ethereum to affordably process everyone's transactions in a timely manner.
However, with the surge in popularity in DeFi and NFTs, the demand for Ethereum block space has vastly increased. This has led to slower and costlier transactions as more people are now bidding higher gas prices to have their activities included on-chain.
The good news is that Ethereum has a rapidly blooming ecosystem of Layer 2 (L2) scaling solutions.
These scaling solutions come in different styles, but they all similarly decongest the Ethereum "L1." That's because these L2s are external execution environments for Ethereum transactions and can make these transactions extremely fast and extremely inexpensive.
Accordingly, DeFi beginners today should go straight to L2s' early DeFi app scenes because these scaling solutions' cheap and rapid UX is ideal for novices and veterans alike.
Fortunately, it's also now easier than ever to move crypto to your own L2-compatible wallet without ever having to pay L1 gas fees.
Below, I'll demonstrate some straightforward approaches to getting started on DeFi by going straight to L2s.
Beginner: On-Ramp to DeFi with Argent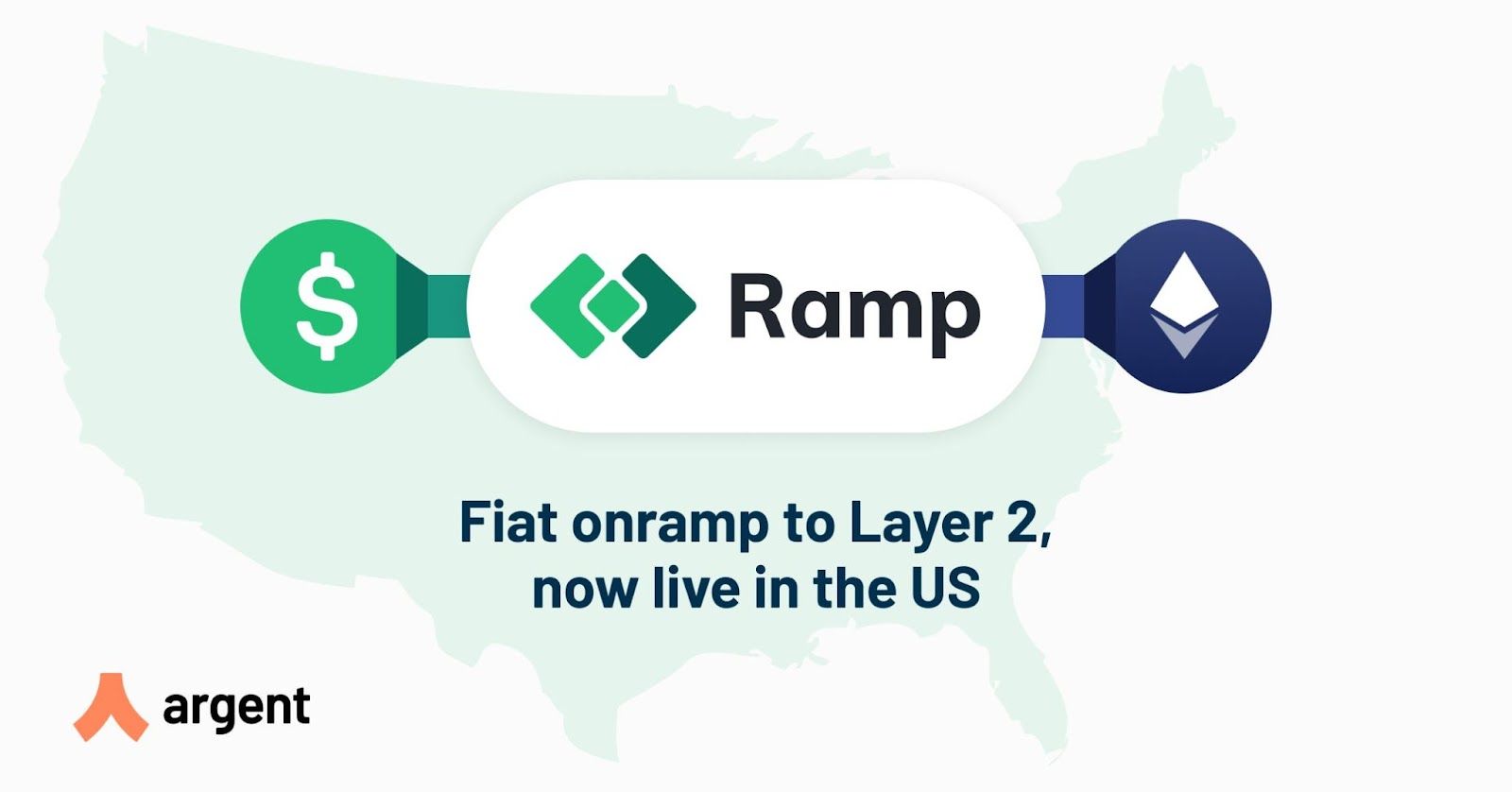 Argent and Ramp allow you to purchase crypto through a card and load your funds directly onto an L2.
For context, Argent is a mobile social recovery wallet that currently offers curated DeFi opportunities on Ethereum and zkSync.
Notably, the wallet provider recently teamed up with fiat on-ramp service Ramp. The partnership allows Argent users to fund their zkSync account with a card via Ramp (how-to guide here).
Let's say you do use this service to load up your zkSync L2 wallet on Argent.
What next? You could:
Press on the "Invest" tab in-app where you can currently opt to stake your ETH through the decentralized staking protocol Lido (4.63% APY) or invest your ETH into a Yearn Curve stETH yVault deployment (7.11% APY).

Use the "Trade" tab to access Argent's integration with the ZigZag decentralized exchange, one of the first trading venues on zkSync. Here you can trade for DeFi tokens like USDC, DAI, and WBTC.

If you do acquire any USDC, DAI, or WBTC in your Argent L2 wallet, you can use the "Invest" tab to access non-ETH yield strategies. These include:

Lending via Aave

Automated yield via Yearn

Leveraged yield via Gro Protocol
LayerSwap: Another L2 Gateway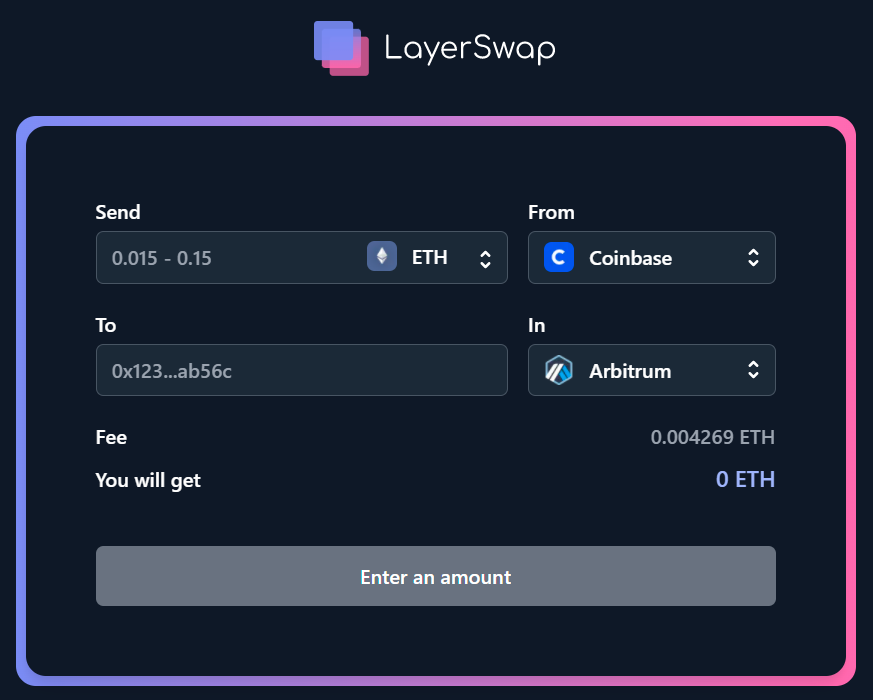 What if instead of using a card you'd prefer buying crypto using your bank account through a user-friendly exchange like Coinbase?
In the past, this would've required that you buy ETH or other tokens on the exchange and then pay L1 gas fees to transfer your tokens to an L2.
However, now we don't have to worry about this friction thanks to a unique new bridging project called LayerSwap.
In short, LayerSwap makes use of the fact that "internal transactions between exchange accounts are free and instant." Thus a user sends funds to LayerSwap's account, after which the project credits an equivalent amount to your desired L2 address.
At the moment, LayerSwap currently supports sends from Binance, Coinbase, FTX.com, FTX.US, Huobi, KuCoin, and OKX. Conversely, it currently supports sending to L2s like Arbitrum, Optimism, zkSync, Polygon, and beyond.
Right now, LayerSwap supports ETH transfers up to 1 ETH and USDC transfers up to 1,500 USDC.
Advanced: Setting Up Your Own L2 Wallet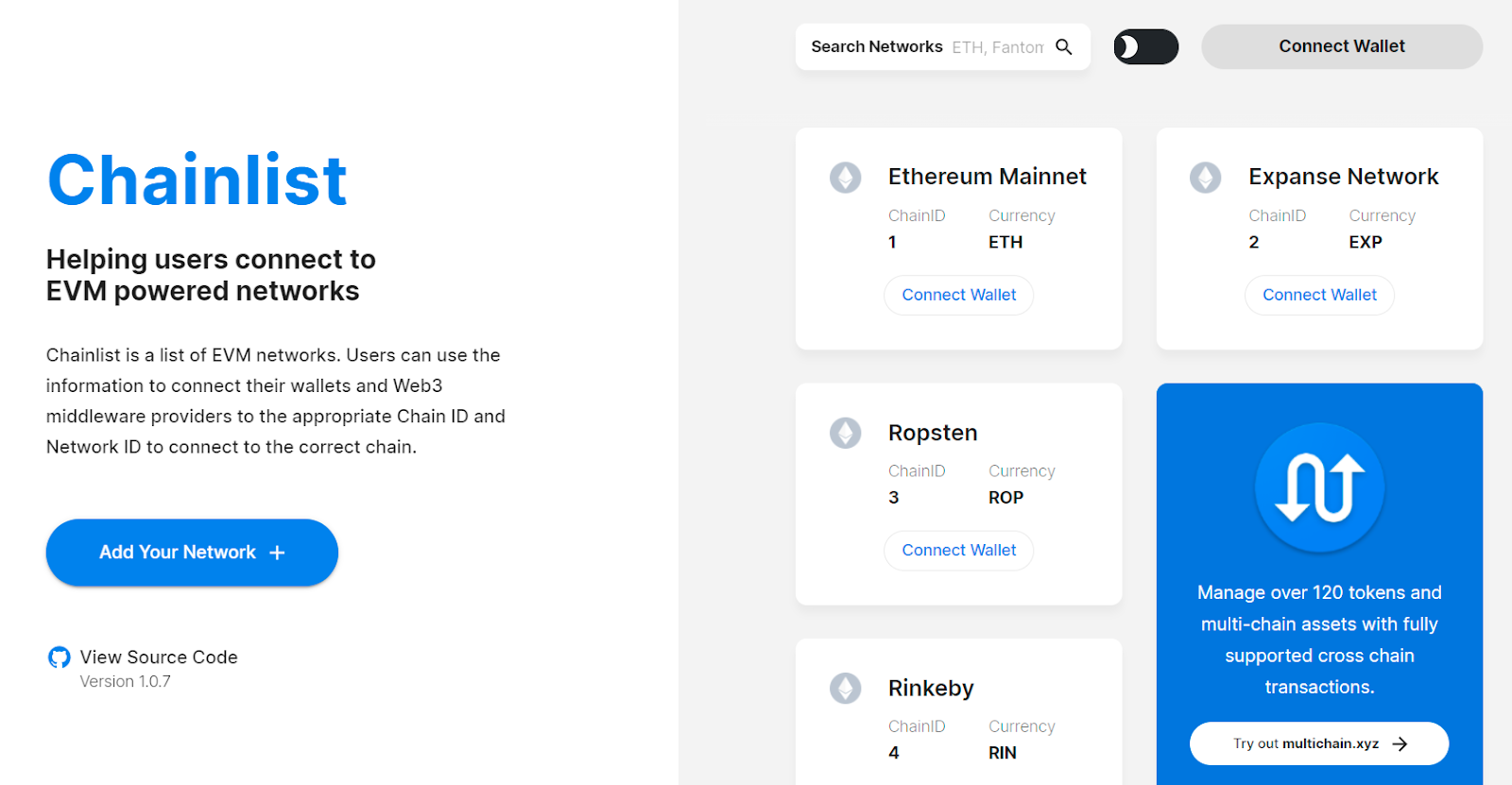 Okay, so you understand the general process of using LayerSwap to send crypto from your exchange account to your L2 wallet.
However, if you're wanting to go beyond Argent's limited DeFi opportunities on zkSync, you'll need to set up your own L2 wallets to receive funds and proceed.
The good news is that many L2s are compatible with what we call the Ethereum Virtual Machine (EVM), so you can simply download a single wallet to use a single address across Ethereum and multiple L2s.
The most popular DeFi wallet today is MetaMask, so I'll use that as an example. You could download the Metamask browser wallet, set up your Ethereum account, and then head over Chainlist and add all the available L2s you wish to have easy access to. I recommend "Arbitrum One," "Optimism," and "Polgyon Mainnet" for starters.
Once you have your MetaMask set up and your desired L2 account funded, then it's just a matter of using DeFi projects that have deployed to your L2 of choice.
For instance, Uniswap is a decentralized exchange that supports all three of the aforementioned Ethereum scaling solutions.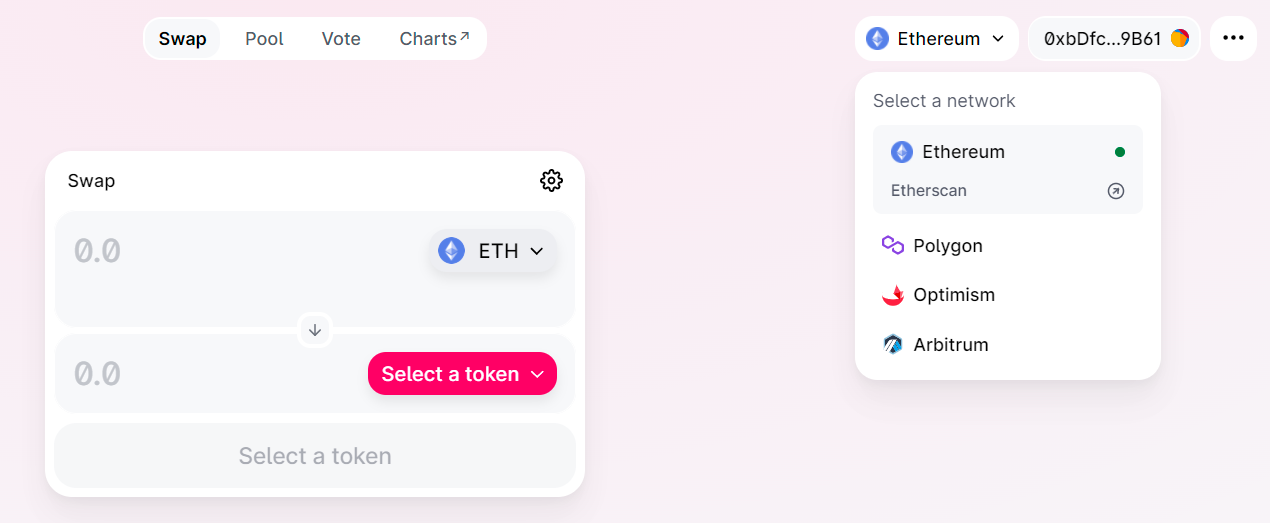 All DeFi projects that are multi-chain compatible have a similar button near the top of their front-end website that allows you to easily toggle between networks.
You just have to click on your target L2, and then the app will be able to view any funds you have in your address for that L2. Now you can trade and invest quickly and inexpensively! Other multi-chain apps you can test beyond Uniswap include Curve and Sushi.
Where should you get started from here?
Check out our recent L2 yield guide for inspiration!
---
Conclusion
If you're looking to get started in DeFi today with a relatively small amount of money out of the gate, then there's no better way than onboarding straight to DeFi apps' L2 deployments.
Going direct to L2  will let you learn the ropes of contemporary DeFi in the heart of DeFi and build up your crypto portfolio without having to endure prohibitively high gas fees.
For these reasons, L2 on-ramps like Argent + Ramp and LayerSwap are great avenues for starting your DeFi journey in 2022!
---
Action steps
Try DeFi apps on zkSync via Argent
Try going direct to L2 from an exchange via LayerSwap
Read our L2 yield guide to explore the DeFi ecosystem