Dear Bankless Nation,
We've been talking an awful lot about liquid staking drama this week, but embedded in these debates are judgments around future market positioning.
This month in the Bankless Token Hub, we issued ratings on a number of liquid staking protocols, including Lido, Rocket Pool and Marinade Finance. View everything in the Bankless Token Hub, available exclusively to Citizens! 📊
- Bankless team
Token Hub | October 2023 Update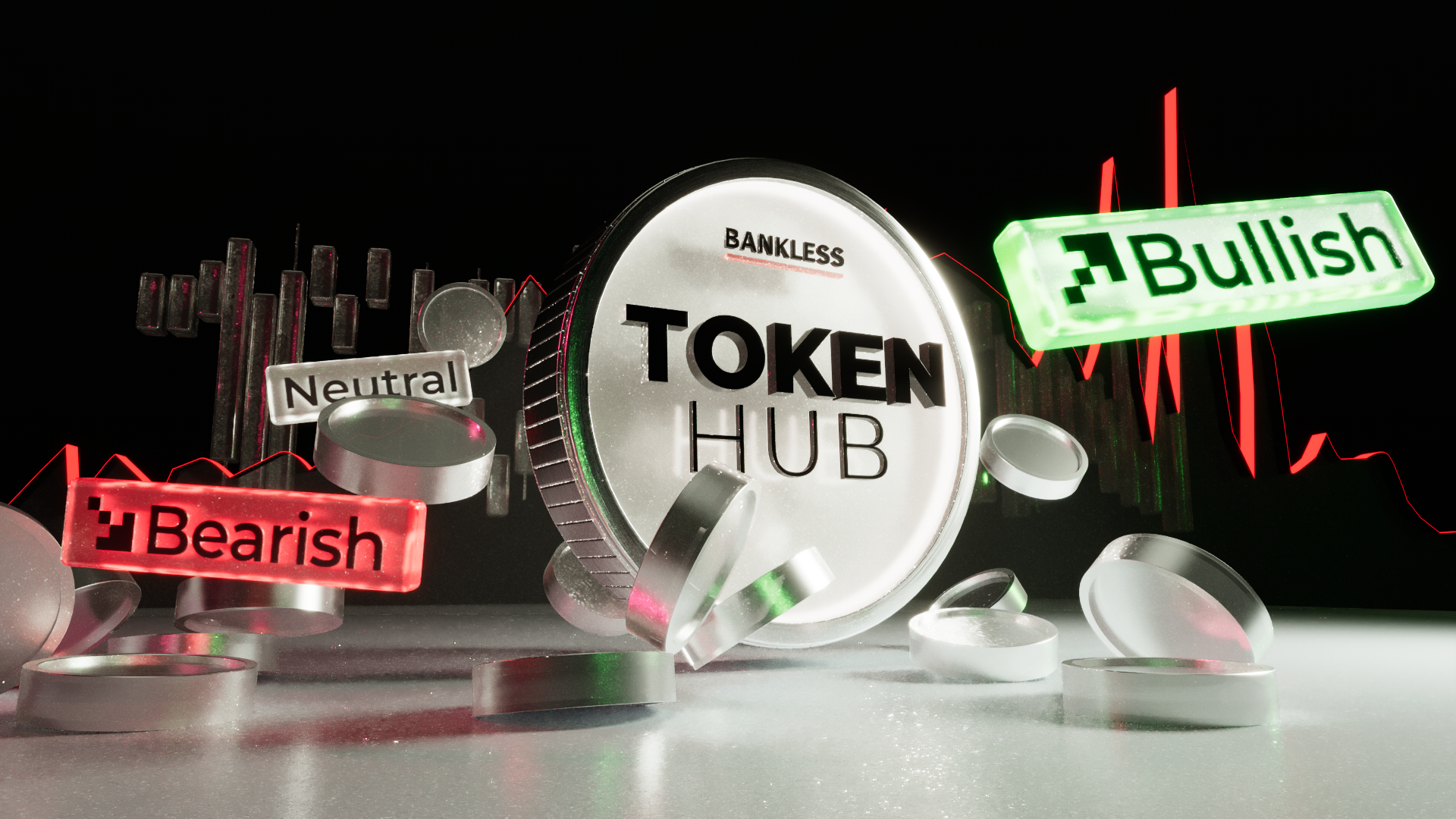 In the Bankless Token Hub, our analyst team has amassed coverage of dozens of noteworthy crypto assets, analyzing on-chain and off-chain data to assess whether we're bullish, bearish or neutral on the token's future performance.
Token Hub is updated throughout the month, meaning that Bankless premium subscribers get access to coverage initiations and ratings changes in real time.
---
🔵 Lido Finance (LDO)
Rating: Neutral
Risk: Medium
Sector: Liquid Staking
Catalyst overview:
TL;DR
- We've revised our rating of LDO from bullish to neutral.
- Lido's staking share of ETH may level off in light of the concerns around ETH stake concentration.
- EIP-7514 is pushing for stake limitations, while EigenLayer is pushing to decentralize staking providers further...
- Lido also appears to be sunsetting its operations on Solana.

Liquid staking has continued to rise as the preferred choice for staking ETH. Lido has had a good run and is leading the way with a 32% share of the total ETH staked.

Nonetheless, the increased ETH being staked has generated apprehensions within the Ethereum community. Experts have pointed out that should over 51% of ETH be staked through liquid staking providers; it may result in unforeseeable economic repercussions.

Moreover, Lido is on track to capture a 33% market share of ETH staked. This threshold is significant because an entity holding control over 33% of the ETH stake might be able to prolong the finality process.

Ethereum plans to integrate EIP-7514 in the upcoming Dencun upgrade to address these apprehensions. EIP-7514 imposes a limit on the churn rate for Ethereum validators, which in turn reduces the pace at which additional ETH can be staked. Consequently, these concerns, coupled with EIP-7514, might curtail Lido's staking expansion and cap its staking share at 33%.

Additionally, EigenLayer has introduced restaking primitives that enable protocols to encourage decentralization, whereby a protocol could exclude Lido's stETH if it seeks to receive rewards for attaining a high level of node decentralization.

Finally, Lido's activities on Solana appear to be nearing their end. A proposal was presented in late September, requesting 1.5 million DAI to cover 12 months of operations. The rationale behind this proposal was Lido's unsustainable financial situation and the limited fees generated on the Solana network.
Price impact:
Citizen only
Upgrade to continue reading
Support the Bankless Movement
Premium Feed: Ad Free & Bonus Content
Daily Market Analysis & Research
Airdrop Hunter: Guided, Vetted Projects
Claimables: Find & Claim Airdrops + more
Private Discord w/ David & Ryan
Explore all the benefits