NFTs
Haunt 2: Return of the Aavegotchis 👻
New Aavegotchis collectibles are near as Haunt 2 festivities begin this week!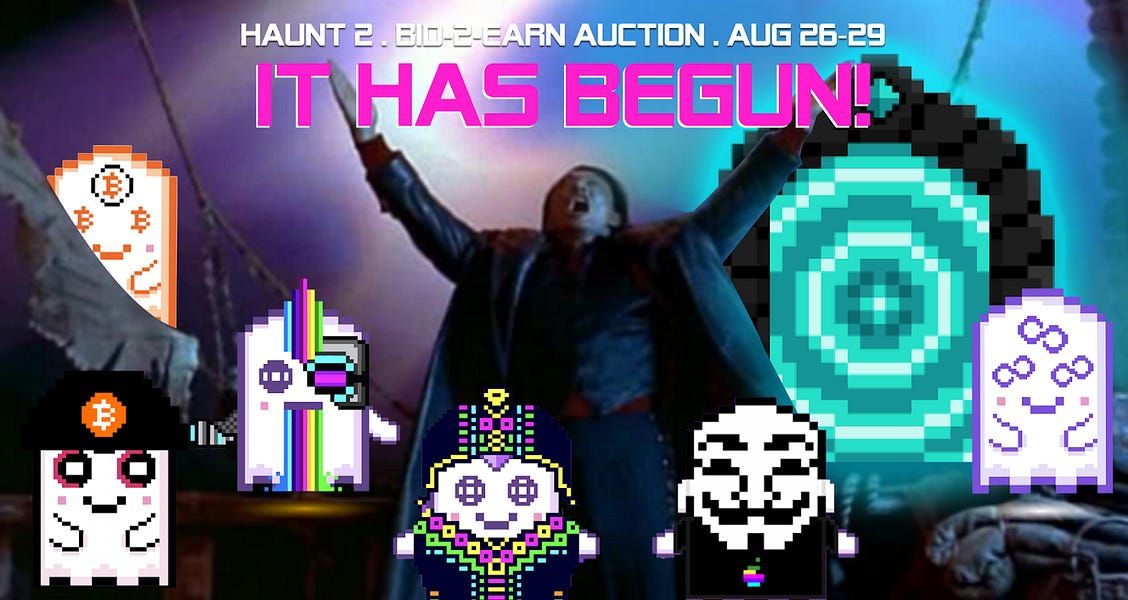 Friend & Sponsor
Across

- Across.to is the bridge you deserve
Dear Bankless Nation,
What happens when you cross pixelated ghosts and mini-games with DeFi and NFTs?
You get Aavegotchi, that's what!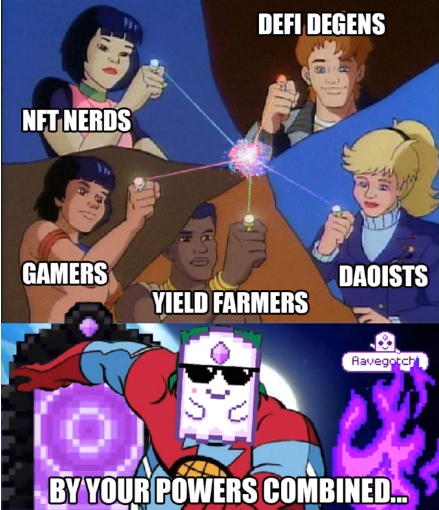 Aavegotchi is one of the young NFT ecosystem's premier play-to-earn projects, and many eyes are turning to the game this week for the arrival of Haunt 2, which will result in thousdands of new Aavegotchis being summoned.
Out of the loop on the festivities but want to catch up? No worries, let's do a Haunt 2 primer for today's Metaversal 👇
-WMP
---
What's Aavegotchi?
Blending elements from DeFi and NFTs, Aavegotchi is a play-to-earn game on Polygon that centers around Aavegotchis, which are spectral NFT collectibles, and their virtual world known as the Gotchiverse Realm.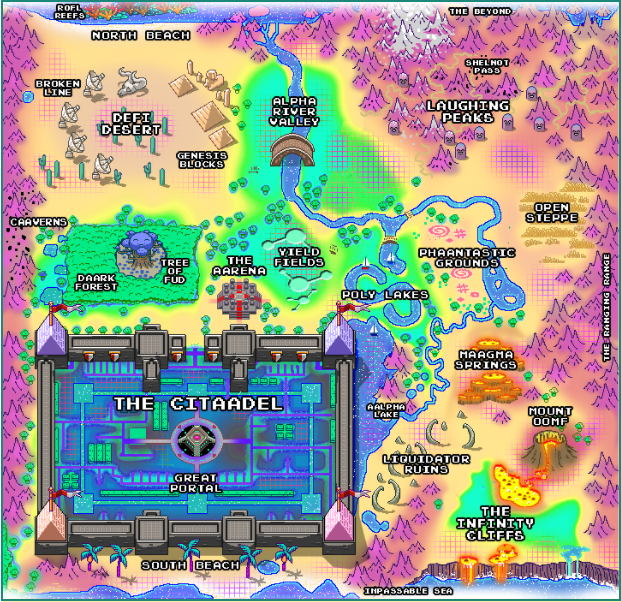 Every Aavegotchi is imbued with Aave's interest-bearing aTokens (specifically amTokens, from Aave's Polygon markets), and the wider Aavegotchi ecosystem is community-governed by AavegotchiDAO via the game's native $GHST token.
$GHST is also central to a variety of economic activities around the Gotchiverse, namely buying things like wearables and Portals. Portals are particularly important because they contain 10 possible Aavegotchis each and thus are needed to summon new Aavegotchis into existence. This brings us to the Haunt 2!
What's Haunt 2?
Aavegotchi kicked off in March 2021 when the project launched Haunt 1, during which 10,000 Portals were sold and in extension the first 10,000 Aavegotchi collectibles made possible.
Since then +7,760 of these inaugural Portals have been opened, paving the way to Aavegotchi's initial wave of players. Yet recently the AavegotchiDAO decided to further improve the accessibility of the game by approving the Haunt 2, i.e. the next wave of 15,000 Portals and Aavegotchis.
The wait is almost over now, too, as the newest Haunt begins this Thursday, Aug. 26th, and will have festivities underway through Sunday, Aug. 29th.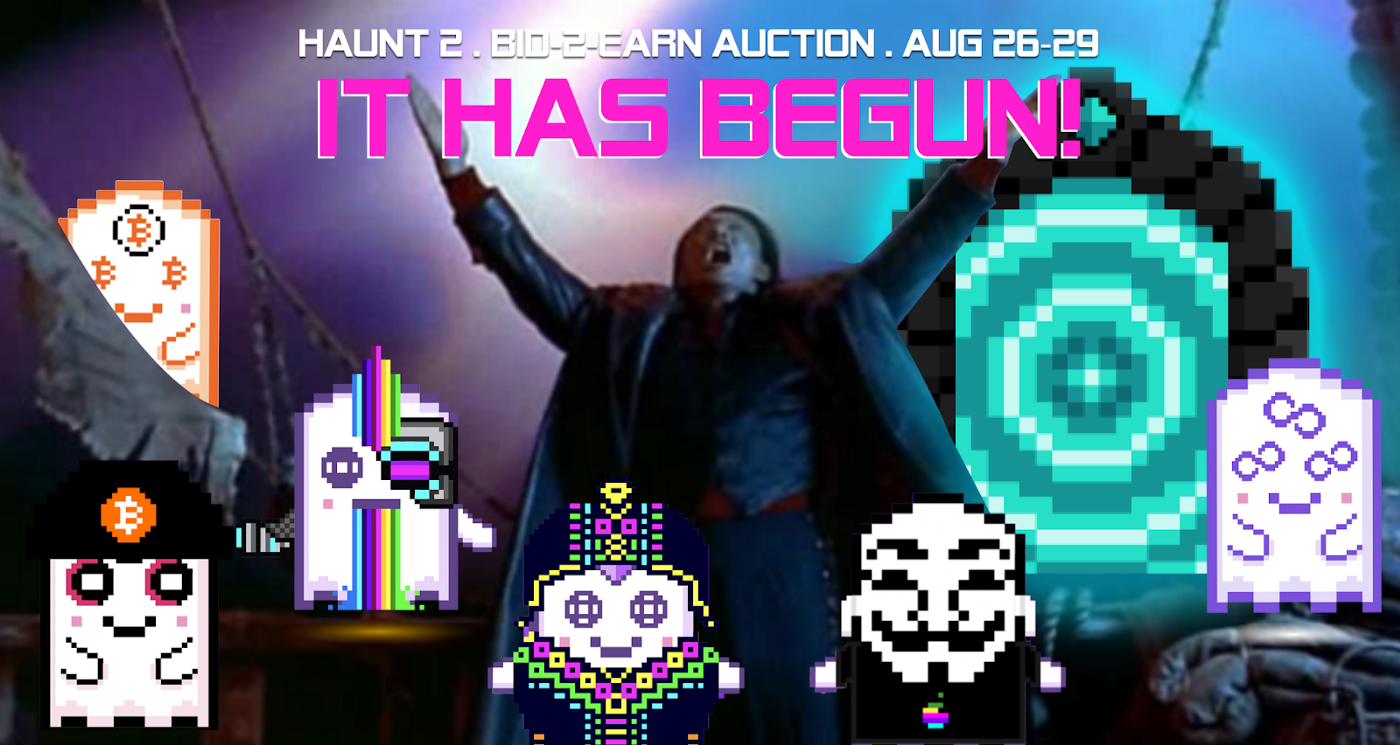 During this span 12,000 Portals will be sold, many via a unique "bid-to-earn" system that will reward users with $GHST tokens whenever they get outbid during Portal auctions. The remaining 3,000 Portals will be distributed in a Chainlink VRF-powered "Drop Ticket" raffle event next month.
Also worth keeping in mind is that the Haunt 2 will introduce three novel "Spirit Forces," i.e. staked Aave token types which are required to summon Aavegotchis. The three new amTokens in question are amWETH, amWBTC, and amMATIC.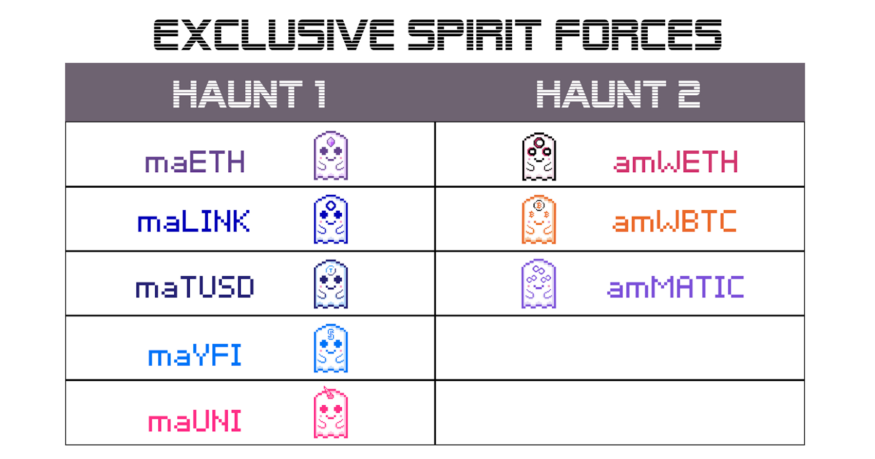 How to prepare?
If you're interested in participating in the Haunt 2, I recommend reading the project's newly-published "Ultimate Guide to Aavegotchi Haunt 2" and brushing up on the game in general with the Aavegotchi Wiki.
Beyond these preparatory research steps, though, joining in on these auctions will be straightforward if you're familiar with using the Polygon sidechain — if not brush up with this Bankless "How to use Polygon" walkthrough any time.
That said, the gist of the process is navigating to aavegotchi.com, connecting your wallet, connecting to the Polygon network, and having some $GHST ready to make bids in since it's the main Aavegotchi currency. Then, simply bid on what you want!
---
Action steps