Daily Brief
Grayscale Beats the SEC
Grayscale finally caught a break.
Dear Bankless Nation,
After years of getting bullied by regulators, Grayscale caught a W today when an appeals court handed them a victory in their lawsuit against the SEC. Today, we unpack the ruling and signal what could come next!
-Bankless team
Grayscale's Big Legal Win
Bankless Writer: Jack Inabinet | disclosures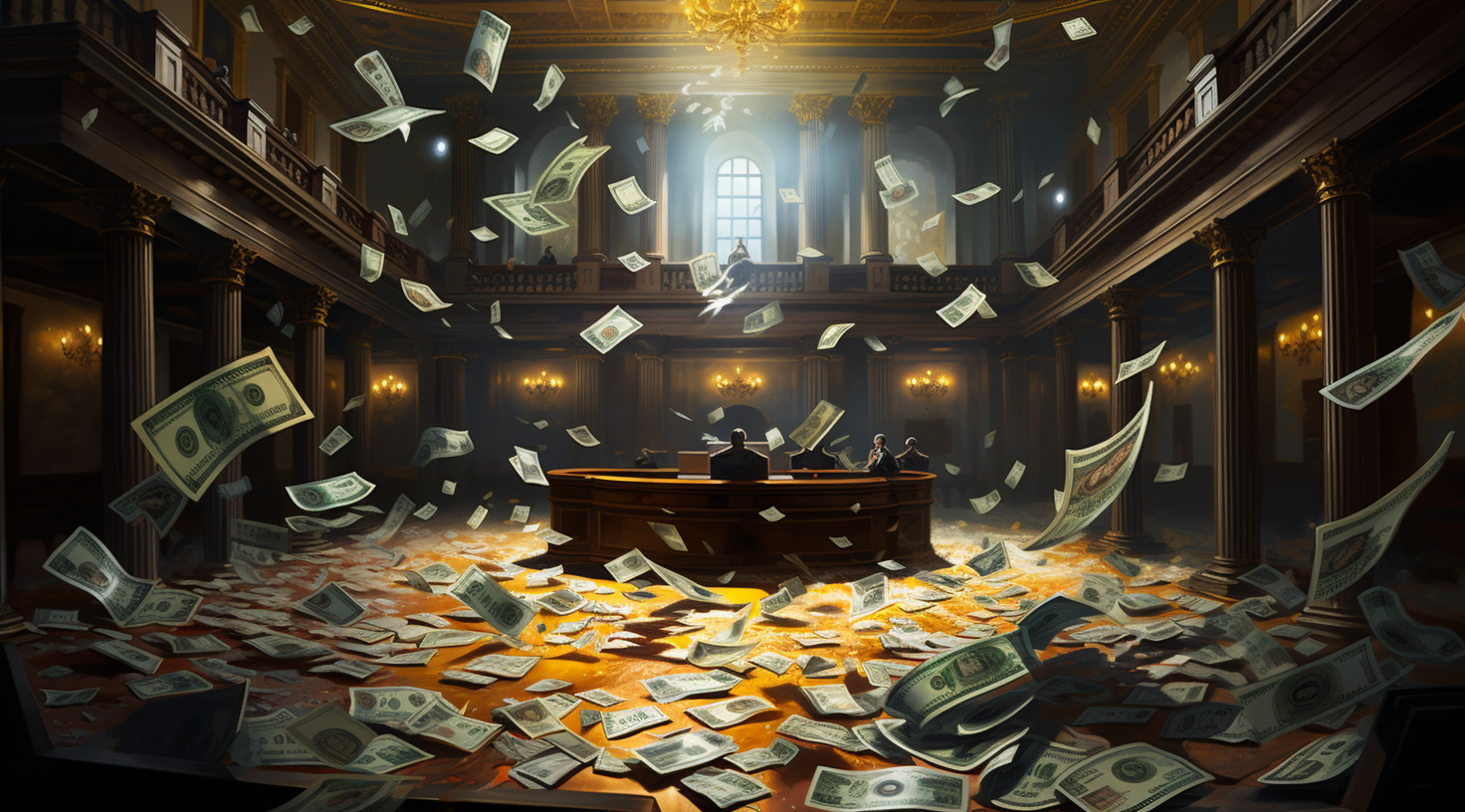 Grayscale just won a monumental legal victory against the SEC and the entire crypto industry has cause to celebrate 🥳
In a decisive ruling, Judge Neomi Rao of the DC Circuit Court of Appeals ordered the SEC to vacate its own order denying Grayscale's application to convert its trust-based BTC product into an exchange-traded fund (ETF).
Under GBTC's current trust scheme, shares can only be created, not redeemed, meaning there is no market mechanism to force the market value of a share to track its net asset value (NAV). Converting the Grayscale Bitcoin Trust into an ETF, however, would allow the GBTC to be redeemed for the underlying Bitcoin and the presence of this arbitrage opportunity would close the instrument's discount to NAV.
Approval of a spot BTC ETF is seen as a bullish unlock for the crypto industry, as it would allow investors to circumvent the challenges of crypto custody and quickly become the go-to investment vehicle for US retail and institutions seeking exposure to the asset. No longer must you make the choice between burdensome self custody or potentially unsafe CEX. Instead, outsource your worries to TradFi in exchange for an extremely low fee Bitcoin investment vehicle that comes stocked with bells and whistles like leverage and options 🚀
Bitcoin's price has rallied over 8% on optimism that ETF approval is imminent and the discount of GBTC's market value to its NAV sits at levels unseen since the closing days of the bull market in 2021!
Judge Rao states in the decision that the SEC failed to adhere to fundamental administrative law principles that require federal agencies to treat like cases alike and that the agency was unable to explain why it was treating Grayscale differently. Specifically, the Court found that Grayscale's spot BTC ETF would be sufficiently similar to two approved BTC futures ETFs and therefore should have received similar regulatory treatment.
Underlying this decision is the rationale that Bitcoin spot and futures markets are closely correlated and the recognition that the GBTC ETF comes with a surveillance sharing agreement identical to the one employed by the futures products.
While the SEC has been soundly defeated by Grayscale and can no longer deny the company's ETF on the grounds of fraud and manipulation concerns, the battle for a spot BTC ETF is not over! The Court has not mandated the approval of the application, only that the SEC revisits Grayscale's proposal again.
Given the demonstrated hostility of the SEC towards crypto, it is a sad possibility that the agency picks a new reason to deny Grayscale's proposal, forcing further costly litigation, however top crypto legal mind and Chief Policy Officer for the Blockchain Association Jake Chervinsky provides a more bullish take.
While Chervinsky provides no definitive timetables for acceptance, he is confident in the eventual approval of a spot BTC ETF. The SEC's defeat could serve as a convenient excuse for the agency to back out of a losing battle and make a semi-graceful exit from its long held anti-spot BTC ETF position.
TradFi's titans have been queuing for a spot BTC ETF for well over a month and have likely been exerting tremendous pressure on their SEC connections to approve one! Initial rulings for five of these spot ETFs are due on Friday…
Here's to hoping for another bullish surprise in just a few days 🥂
---
Action steps:
Go direct to DeFi with the Uniswap mobile wallet. Buy crypto on any available chain with your debit card. Seamlessly swap on Mainnet and L2s. Explore tokens, wallets and NFTs. Safe, simple self-custody from the most trusted team in DeFi.