News
FTX's Coming Crypto Dump
Weekly recap: FTX gets ready to sell, Stoner Cats settles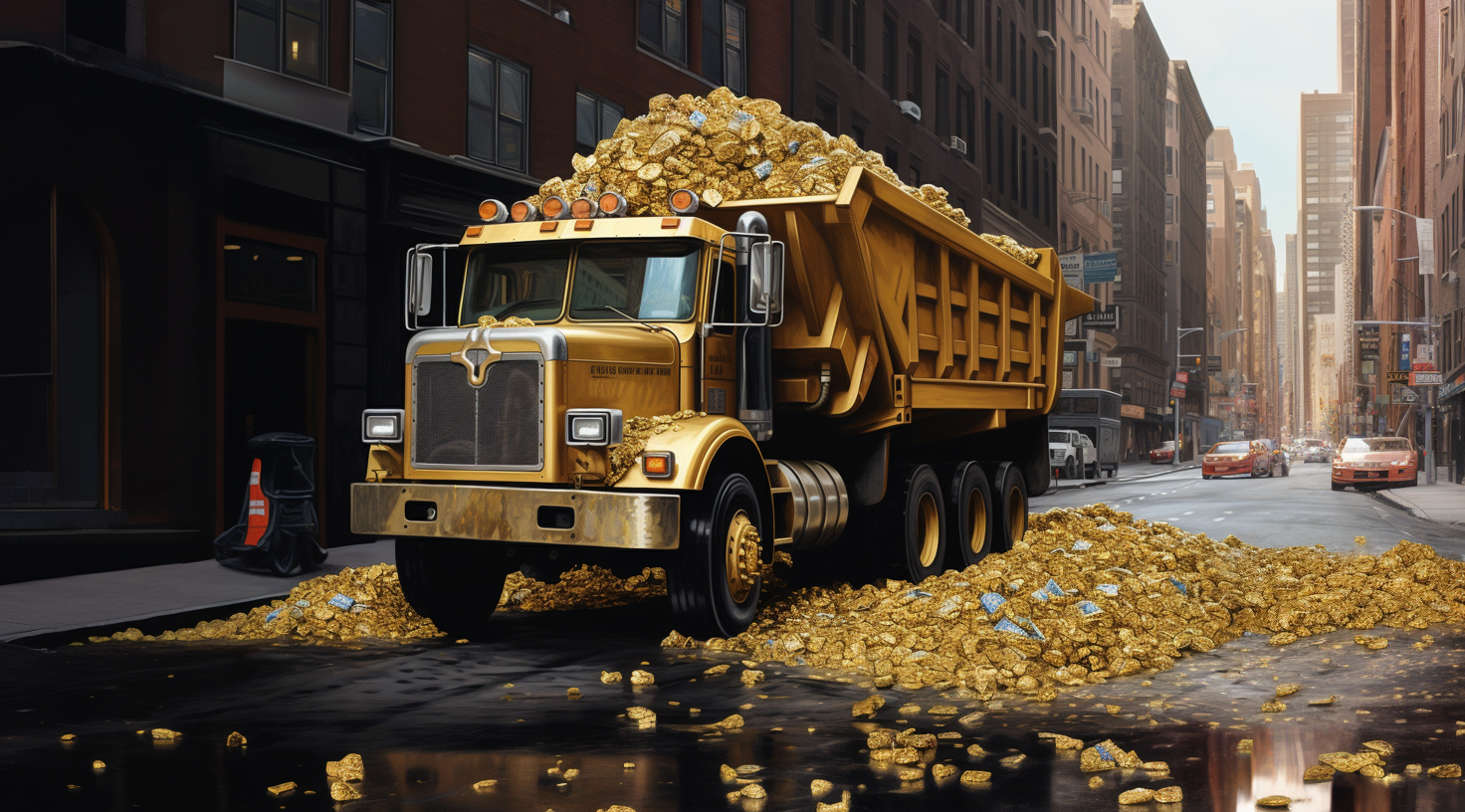 Dear Bankless Nation,
Bearish vibes have been strong this week as the market waits for FTX to unload several billion dollars worth of crypto assets.
For our weekly recap, we dig into:
FTX gets approval to sell assets
SEC goes after Stoner Cats
Arbitrum partners with Espresso
Binance departures keep coming
Deutsche gets serious on crypto
- Bankless team
---
📅 Weekly Recap
1. FTX gets approval to sell assets
FTX received permission from a US Court in Delaware on Wednesday to begin liquidating its cryptocurrency assets.
Previously, the bankrupt exchange had informed the Court that it intended to tap Galaxy Digital as an investment advisor; Wednesday's approval will allow the engagement to commence. While two individual FTX customers objected to the sale and voiced concerns that it may crash crypto prices, the proposal received support from official and ad hoc committees representing creditors.
Galaxy Digital will be allowed to offload up to $100M of Bitcoin, Ether, and specific insider-affiliated tokens per week, a limit that can be increased to $200M by order of the Court. To maximize the recovery proceeds, FTX is also allowed to hedge positional risk (i.e., purchase puts and calls on approved assets) and can utilize staking solutions to earn additional yield.
According to a Monday court filing, FTX held $3.4B in type "A" digital assets, of which $1.16B (34%) is SOL and $560M (16%) is BTC.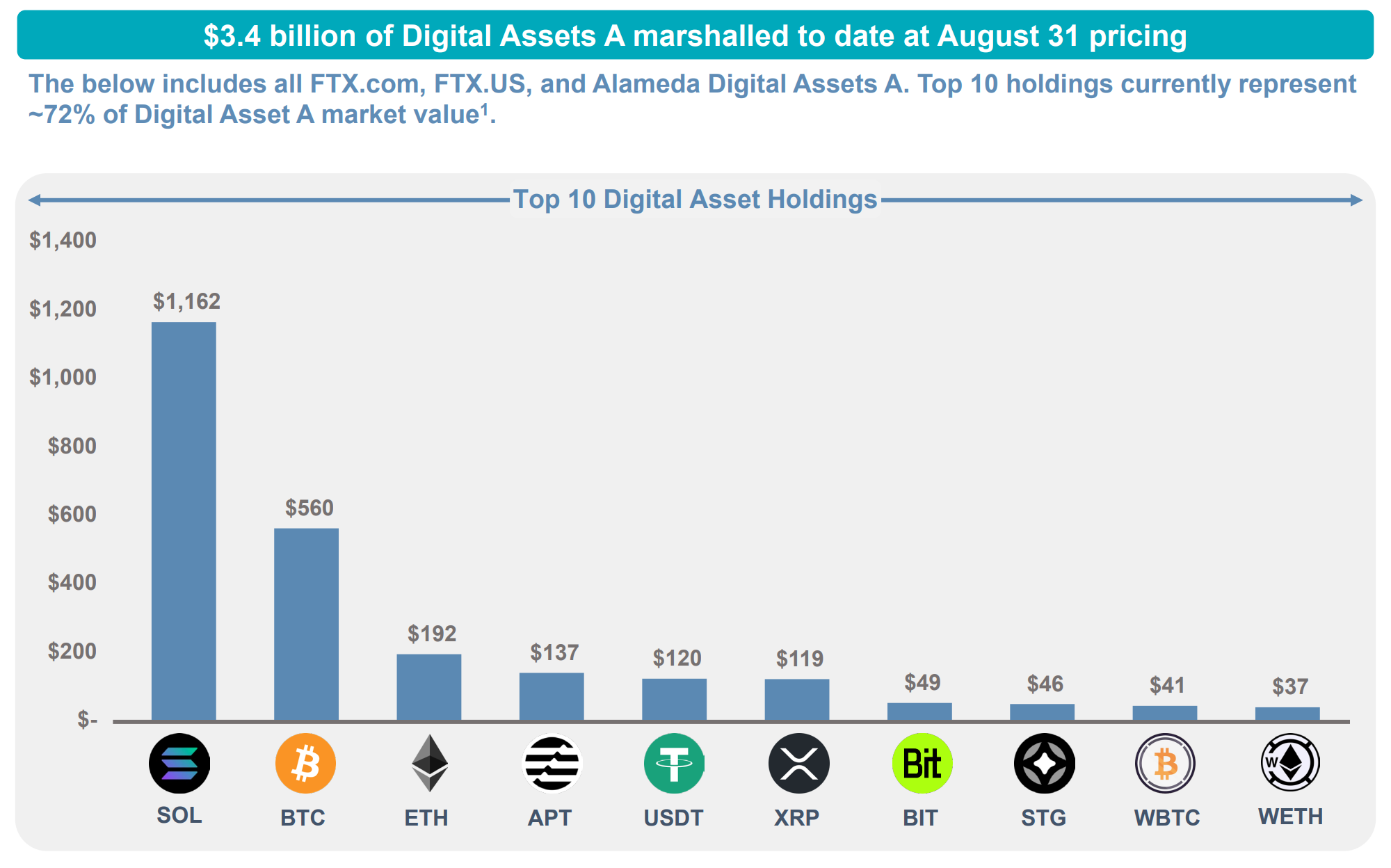 Crypto initially dumped on the news, but asset prices have rebounded given the relatively small amount of majors that need to be liquidated and the lockups that remain on FTX's Solana and Aptos bags, which were acquired through early-stage venture investments.
2. SEC goes after Stoner Cats
On Wednesday, the Securities and Exchange Commission (SEC) announced charges against the Stoner Cats NFT collection for conducting an unregistered offering of crypto asset securities.
Stoner Cats collected $8.2M in mint fees in 2021 and used the proceeds to create an animated web series. Holders of the NFT received exclusive access to six online episodes featuring well-known actors, including Jane Fonda, Mila Kunis, Ashton Kutcher, Seth MacFarlane and Chris Rock.
Stoner Cats 2 LLC (SC2), the entity behind the Stoner Cats project, did not admit to or deny the findings and chose to settle with the SEC, but under the terms of the agreement, SC2 will pay a $1M fine, and destroy any NFTs that remain in its possession.
Concerningly, the SEC indicated that it charged SC2 for touting the benefits of NFT ownership (i.e., liquidity offered by secondary markets), highlighting the project team's expertise, and implementing a royalty fee. Such features are standard among many NFT collections, and crypto participants are now concerned that the order exposes US-based projects to further regulatory headwinds.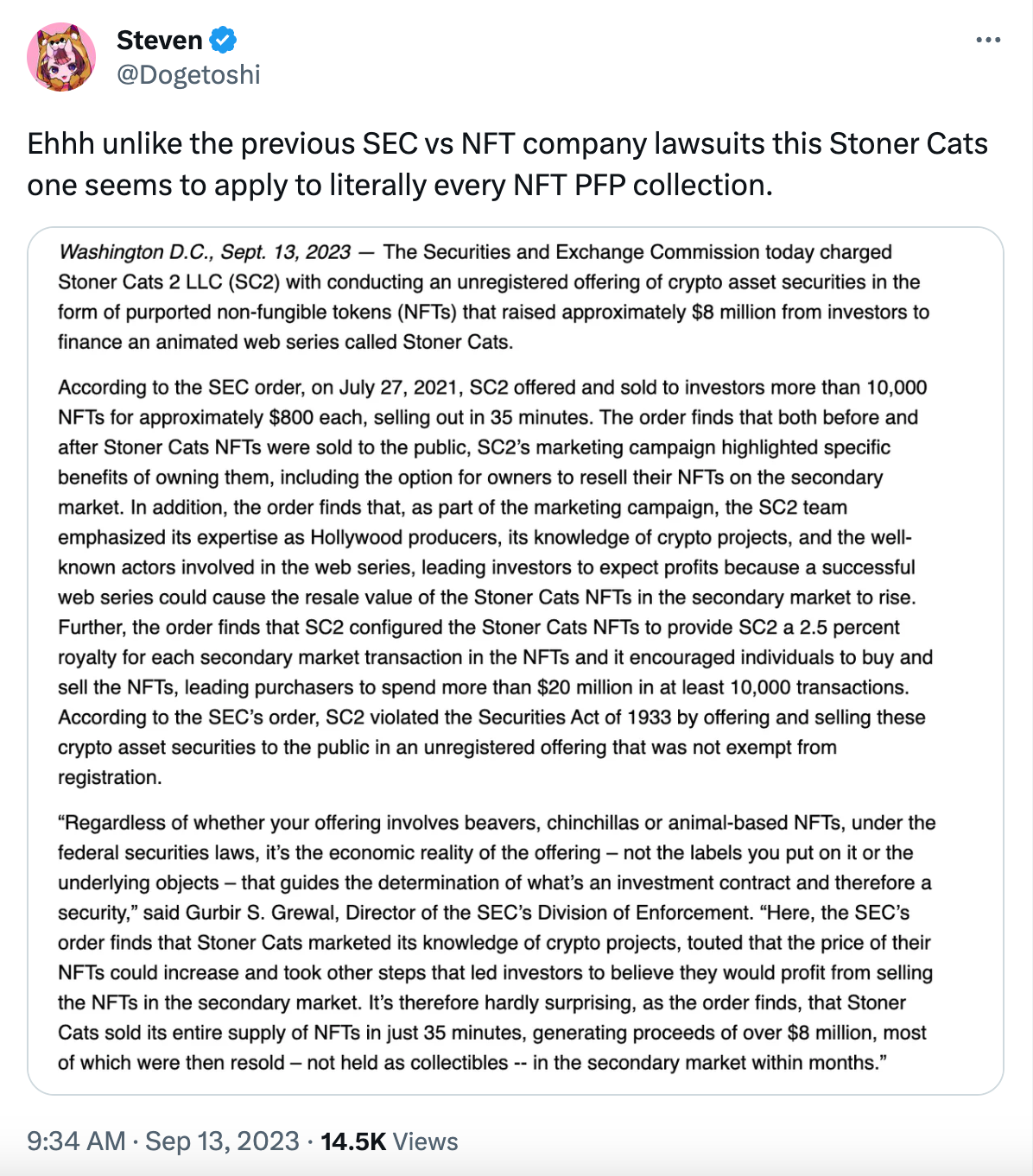 Commissioners Hester Peirce and Mark Uyeda dissented from the decision, urging the agency to create guidelines for artists looking to experiment with NFTs instead of bringing arbitrary enforcement actions against projects.
3. Arbitrum partners with Espresso
Offchain Labs, the team behind Arbitrum, announced a partnership with Espresso Systems to bring shared sequencing solutions to the Arbitrum ecosystem.
Both teams are working together to incorporate the Espresso Sequencer into the Arbitrum stack, and their implementation will use Timeboost, a transaction ordering system proposed by Offchain Labs that improves on the "first-come, first-serve" ordering policy currently used on Arbitrum and other L2s, like Optimism.
Today, MEV extraction on L2s is underpinned by latency racing dynamics and powerful actors are incentivized to co-locate with the sequencer to have their transactions received and executed ahead of the competition.
Timeboost will mitigate latency racing dynamics by allowing users to pay priority fees to have their transactions ordered ahead of those received first by the sequencer, allowing globally decentralized actors to partake in MEV extraction on Arbitrum.
4. Binance departures keep coming
Binance.US and its CEO Brian Shroder parted ways on Tuesday last week after the embattled CEX was forced to slash the size of its workforce for the second time in 2023.
Approximately one hundred employees – one-third of US staff – were let go in this latest round of cuts. The mass exodus was followed by the resignations of the exchange's Head of Legal and Chief Risk Officer.
Binance has been plagued by top US and international executives' departures since March, when the Commodity Future Trading Commission (CFTC) fired the first enforcement action barrage at the CEX and top executives for violating the Commodities and Exchange Act and other CFTC regulations.
Not to be outdone, Gary Gensler and the SEC followed up with 13 additional charges three months later against Binance for numerous violations of US securities laws. The US Department of Justice is rumored to be weighing charges against Binance but is reportedly concerned an indictment could cause an FTX-style bank run.
5. Deutsche gets serious on crypto
Last Thursday, Deutsche Bank – Germany's largest investment bank – unveiled a partnership with Taurus, a Swiss-based provider of digital asset infrastructure, to establish crypto custody and asset tokenization service.
Deutsche has planned on offering its clients crypto custody and prime brokerage services since at least 2021, and this partnership should come as no surprise for those who have followed the bank. Previously, Deutsche participated in Taurus's $65M Series B raise in February and applied for a digital crypto custody license from German financial regulator BaFin in June.
TradFi banks, including Standard Chartered, BNY Mellon, and Societe Generale, already offer their clients crypto custody services; Deutsche is just the latest to throw its hat into the ring.
---
📺 Bankless Weekly Roll-Up
Other news: