Ethereum
#ETH 🇪🇹 | Weekly Recap
Jack Dorsey tried to troll Ethereum...but did it backfire?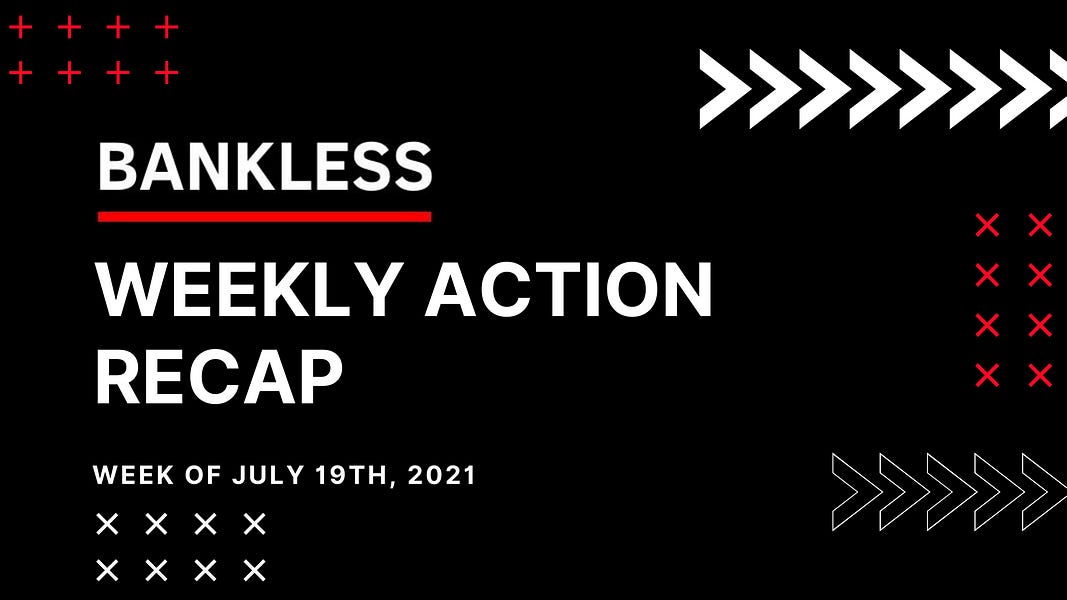 Dear Bankless Nation,
Jack trolled the Ethereum community this week.

With the Summer Olympics starting up, every country's 3-letter abbreviation on twitter gets a flag after the hashtag.
#USA🇺🇸
#FRA 🇫🇷
And…#ETH 🇪🇹
#BTC gets a symbol on twitter but #ETH becomes the abbreviation for Ethiopia.
It's just a hashtag though.
Yeah, of course. But there's context.
Jack knows hashtags are important for social legitimacy.
Here's him in 2020 celebrating Twitter's addition of the Bitcoin symbol for #BTC, even calling for Unicode support. Bitcoiners go wild.
Here's him saying No to ETH even as Twitter minted Ethereum NFTs. Here's him announcing plans to create DeFi on Bitcoin while completely ignoring the progress made in the existing DeFi ecosystem.
No big deal. Jack can support things he believes in and ignore things he doesn't.
Yeah, for sure.
But all I'm saying is he knew exactly what he was doing when he tweeted #eth 🇪🇹.
Anyway here's where the story gets good.
The Ethereum community didn't get angry. They didn't whine.
They embraced #eth 🇪🇹
And ran with it.
And made it fun.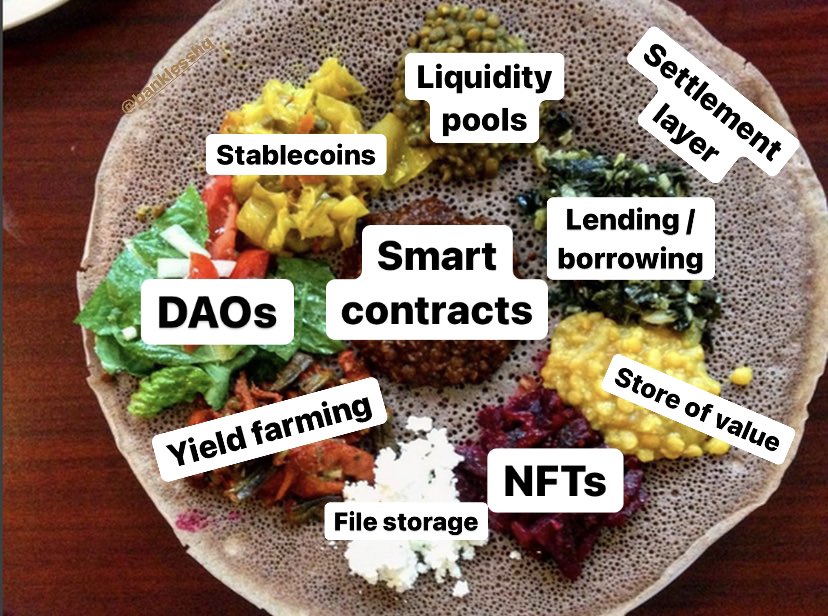 Maybe they'll make it positive next.

Ethereum 🤝 Ethiopia.
Like Luther's reformation, the people pushed back through memes.
The point is this…
Jack Dorsey—the CEO of the 4th largest social media network in the world and with the power to literally ban a president—doesn't get to decide which cryptocurrency you use.
Neither does Jerome Powell. Or Jamie Dimon. Or Elon Musk.
They can try to use their power to influence the outcome…but they don't control it.
This is a bottom up revolution.
The people get to choose.
You. Me. Us.
Here's what's lined up for next week:
We're dropping the EthCC podcast experience (your FOMO antidote)
A deep dive into Olympus DAO 👀
Tuesday is BED Day with the Index Coop! (best DAO in crypto?)
DO NOT MISS.
Have a great weekend everyone.
- RSA
---
ACTION RECAP 📚