News
End of the bull run? | Weekly Recap
Why this is the wrong question.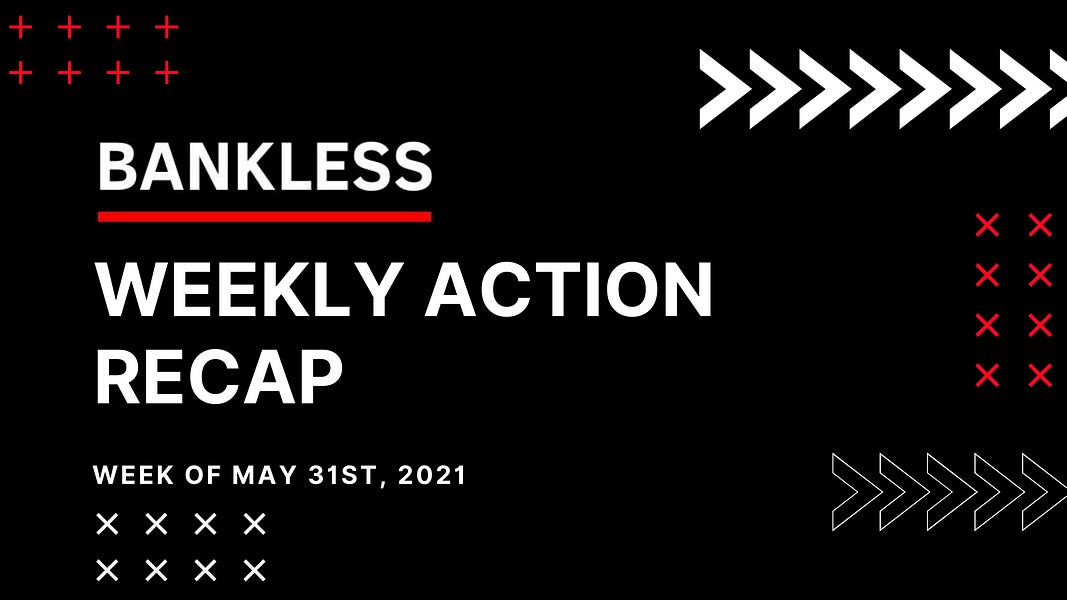 Friend & Sponsor
NEAR DA

- DA for Ethereum rollups at a fraction of the cost.
Dear Bankless Nation,
Crypto prices down lately…
And what if we see a death cross in June? ESG concerns? Elon's tweets?
Is it the end of the bull run?
This is the wrong question. No judgement if you're asking it. We're all curious. It's fun. But the answer is the always the same. No one knows.
And anyway…who cares?
No one can tell you the price of ETH in one month or in one year. We can guess! To me this feels like a weeks to months pause before a big run-up…but what do I know? 😉
Here's what I do know for sure…fundamentals are strong.
And there's still three ETH catalysts ahead:
Summer - Layer 2 is here, it's awesome (watch this with Arbitrum)
ETA July - EIP 1559 means fees go to ETH holders (here's the models)
ETA Q1 2022 - PoS Merge, issuance down, staking up (ETH goes Ultra Sound)
DeFi goes mainstream, Ethereum scales, ETH becomes ultra sound money…all in the next 9 months. All while the Fed keeps printing, banks keep sucking, and DeFi keeps growing.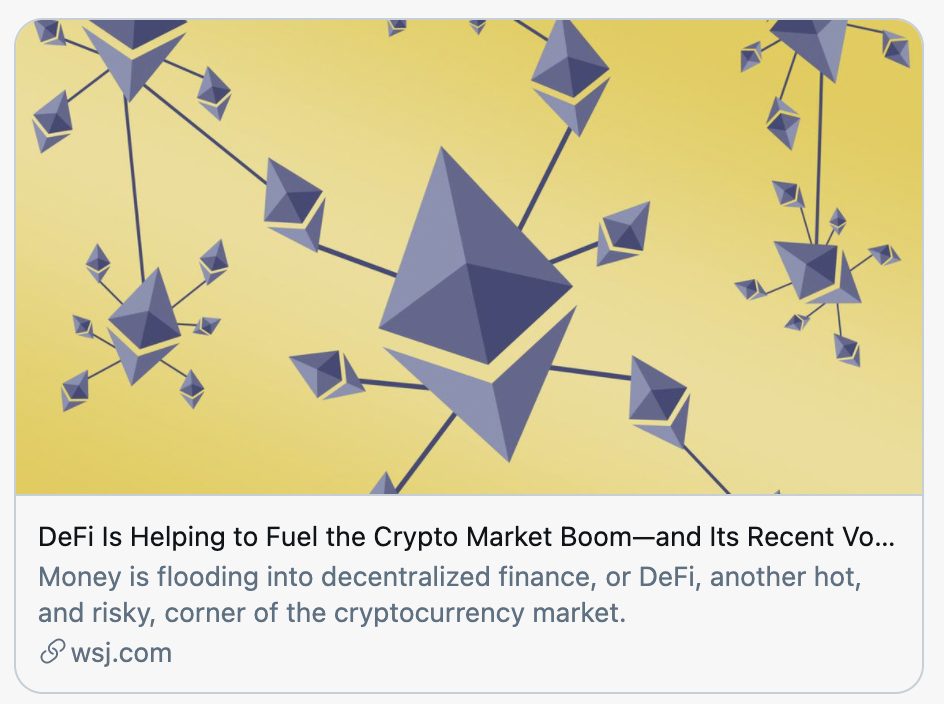 I find it impossible to be bearish with this backdrop.
I literally don't care what the market does in the short run.
If ETH price goes down from here…the market is wrong.
But it's been wrong before. 😉
Next week the journey continues…
We drop the long-awaited sequel to this epic episode w/ Vance (he's still bullish)
What would it mean if Uniswap become Ethereum's Oracle??
One of the Up Only guys teach us how to trade like a fundamentals investors
Seriously…re-listen to our Bull Case for DeFi episode with Vance Spencer before you listen to Monday's ep. IT HOLDS UP.
Let's get to the recap
- RSA
P.S. Bankless DAO 🤝 PieDAO! You can earn 300% APY on your DOUGH by providing liquidity in Sushi, and all referral proceeds go to the DAO 👀. Follow this guide!
---
Recap for the week of May 31st, 2021
---
🎙️WEEKLY PODCAST EPISODE
Listen to podcast episode | iTunes | Spotify | YouTube | RSS Feed
---
ACTION RECAP
Execute any good market opportunities you saw in Market Monday
Provide liquidity to Uniswap V3
Explore the future of work
WATCH & LISTEN
🎙️ Listen to The Altcoin Slayer | Eric Wall
METAVERSAL 🧙‍♂️
BANKLESS DAO 🏴
---
Weekly Subscriber Perks 🔥
Bankless subscribers get access to perks like these:
Launch your own raffle for Bankless Badge holders! Could be good marketing…
---
📺 Episode 48 of State of the Nation
🎙️Listen to Podcast Episode | 📺 Watch the Episode
We're now live streaming State of the Nation—join us at 2pm EST every Tuesday!
---
🗞️ Latest Weekly Rollup. Download the crypto meta to your brain in this weekly show.
Listen to podcast episode | iTunes | Spotify | YouTube | RSS Feed