News
Elon 🤝 CZ
Binance invests $500M into Twitter, ETH is *almost* ultra sound money, and zkSync launches in alpha
Friend & Sponsor
NEAR DA

- DA for Ethereum rollups at a fraction of the cost.
Dear Bankless nation,
Here's a recap of the biggest crypto news in the third week of October.
1. Binance Invests In Twitter
Elon Musk's $44 billion deal to buy Twitter closed this week, with the Tesla and SpaceX CEO officially taking control of the social media platform.
It will be fascinating to witness the implications of the deal on both society and crypto, especially in light of the recent revelation that Binance participated in the acquisition, with CZ confirming today that the largest crypto exchange by trading volumes had contributed $500 million towards the takeover bid.
This means the company has roughly a ~1.1% stake in the social network.
While it is unclear how involved Binance will be in the day to day operations of Twitter, their minority ownership paves the way for crypto to be further integrated into the platform.
Twitter has always been crypto friendly. Founder and former CEO Jack Dorsey is an ardent Bitcoin supporter, and the platform allows verification for NFT profile pictures.
The company also began the initial development of Bluesky, a decentralized social media platform that has since been spun out into its own individual entity.
But now with Elon (a crypto holder and ally in his own right) in charge and Binance in the fold, it seems likely crypto and Twitter will be even more closely intertwined in interesting and novel ways.
2. ETH Is *Almost* Ultra-Sound Money
Although the merge is just ~6 weeks behind us, its impact is already being felt.
Despite blockspace demand being at its lowest level since the 2018-2019 bear market, ETH issuance has been minimal.
Just 1084 ETH have been emitted since Ethereum transitioned to Proof-Of-Stake.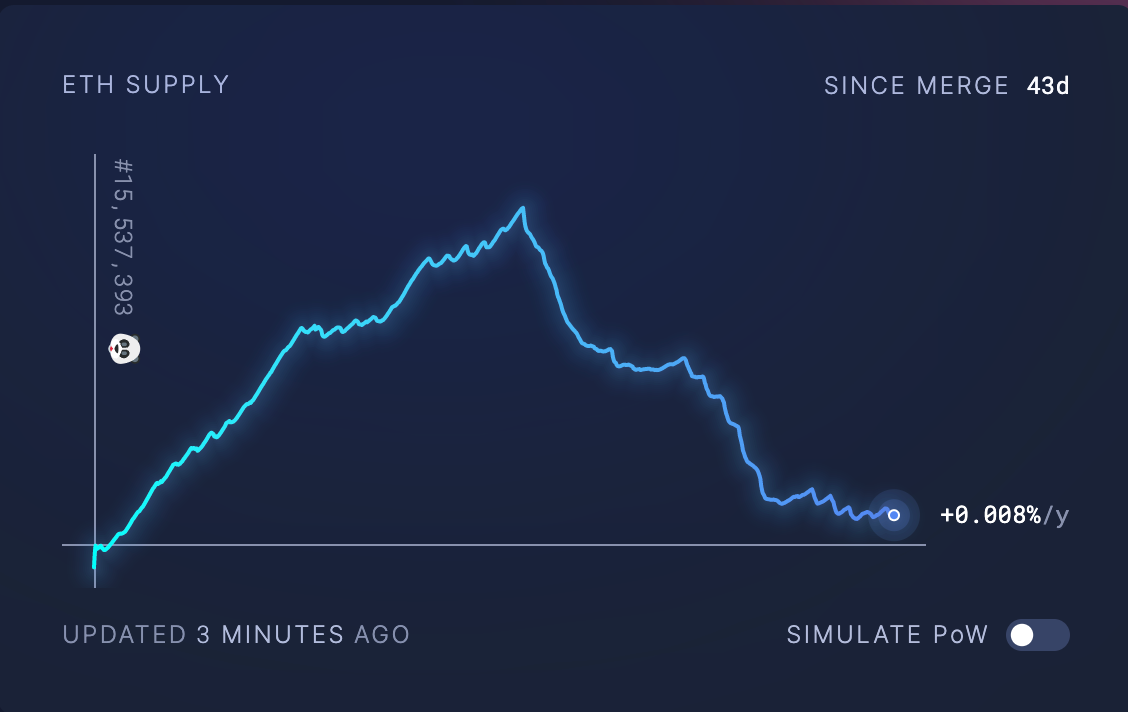 That comes out to a daily issuance of a mere 13.06 ETH (worth ~$20,000 at current prices), good for an annualized inflation rate of just 0.008%.
This reduction is even more dramatic when compared to how much ETH would have been issued under Proof-Of-Work.
Had Ethereum continued to operate under its old consensus mechanism, over this same time period a whopping 518,966 ETH would have been issued, an annualized inflation rate of 3.599%.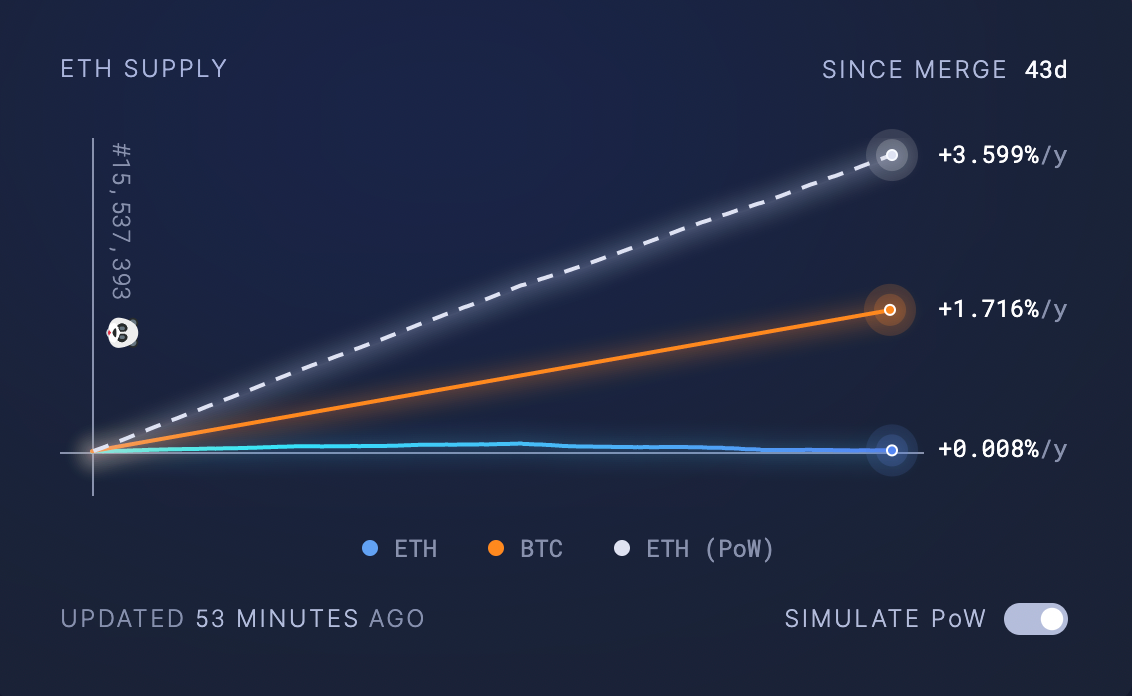 This means that despite being in the depths of a bear market with minimal fee-burning under EIP-1559, Ethereum has already reduced its issuance by 99.99% in the PoS regime.
Perhaps the market is beginning to wake up to the impact of this massive inflation cut, as the price of ETH has risen 19.5% in the past week as we approach the ultra-sound barrier - The point at which ETH will have become net deflationary since the merge.
3. zkSync "Baby Alpha" Goes Live
A zkEVM is considered the holy grail of scaling, as it combines the transactional throughput of a ZKR with the network effects and developer tooling of the EVM.
Thought to be years away from deployment, we actually have a zkEVM live on mainnet (sort of) with zero-knowledge rollup (ZKR) provider zkSync beginning their rollout of zkSync 2.0 on October 28!
It should be noted that the degenerate floodgates are not yet open:
zkSync 2.0 is launching through a three phase period, with the first (which commenced yesterday) being the "baby alpha" where only the core team will be able to use the network in order to test it for security issues.
Once testing is completed, developers will then be able to build and deploy their applications on the rollup.
Finally, once the development period is over, the network will be opened up for end-users.
So yes, the term baby alpha is appropriate. zkSync 2.0 is still in its infancy. Nonetheless, this week was incredibly exciting for scaling enthusiasts nonetheless as the space continues to build out the infrastructure needed for the world economy to move on-chain.
Other news: