News
Domino Effect | Weekly Recap
El Salvador is the first domino to fall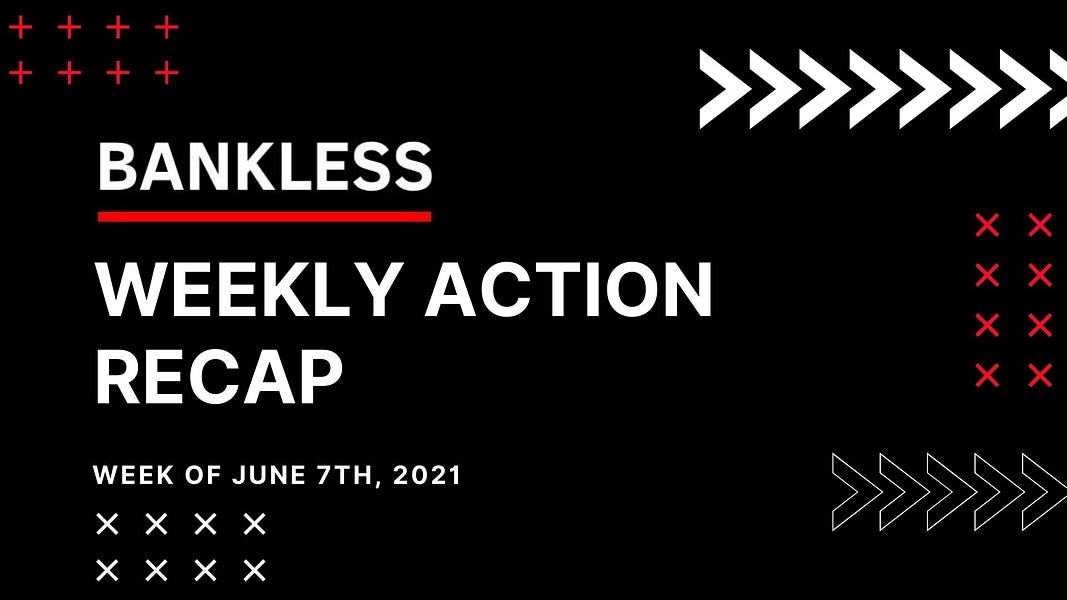 Friend & Sponsor
Across

- Across.to is the bridge you deserve
Dear Bankless Nation,
Bitcoin is now officially legal tender in El Salvador. No matter what you think of this development you have to agree—this is pretty historical.
June 2021—the first non-sovereign currency is recognized as legal tender by a nation state.
While El Salvador has only $28B in GDP and a population of 6.7 million, it's the legitimacy of this action that's matters. The first domino has fallen.
Michael Saylor pioneered BTC in corporate treasuries (followed by Tesla and others). El Salvador is now doing this at the nation state level.
So who's next?
We may be seeing see other Latin America countries start to create a path to crypto adoption. Bitcoin is first. Are stablecoins and DeFi next?
If you're an emerging economy what's the value of getting a banking system in a box? That's how I'd describe DeFi.
Unfortunately, elevation to the world stage brings additional scrutiny. Senator Elizabeth Warren was quick to bash crypto this week. Not a lot of nuance in her statements. Is El Salvador causing the final boss to poke up it's head again?
Are things about to go faster from here on out?
Things happen when the status quo is threatened.
We'll explore this a bit next week…
Nic Carter is coming onto State of the Nation to discuss El Salvador
William's diving into Balancer V2 (lots of good opps here)
Ben's breaking down the Yearn, Curve, and Convex situation
Also…our episode with Bitcoin podcaster Preston Psych goes live Monday. Can Bitcoiners and Ethereans have an adult conversation for once?
We did our best. 😉
- RSA
---
Recap for the week of June 7th, 2021
---
🎙️WEEKLY PODCAST EPISODE
Listen to podcast episode | iTunes | Spotify | YouTube | RSS Feed
---
ACTION RECAP
Execute any good market opportunities you saw in Market Monday
Borrow against your favorite NFTs
Explore UNI….the oracle token? 🔥
Discuss the El Salvador Bitcoin news
Watch & Listen
METAVERSAL 🧙‍♂️
BANKLESS DAO 🏴
---
Weekly Subscriber Perks 🔥
Bankless subscribers get access to perks like these:
Launch your own raffle for Bankless Badge holders! Could be good marketing…
---
📺 Episode 49 of State of the Nation
🎙️Listen to Podcast Episode | 📺 Watch the Episode
We're now live streaming State of the Nation—join us at 2pm EST every Tuesday!
---
🗞️ Latest Weekly Rollup.Download the crypto meta to your brain in this weekly show.
Listen to podcast episode | iTunes | Spotify | YouTube | RSS Feed