News
Dip Week | Weekly Recap
How this drawdown in crypto is exactly like the last ones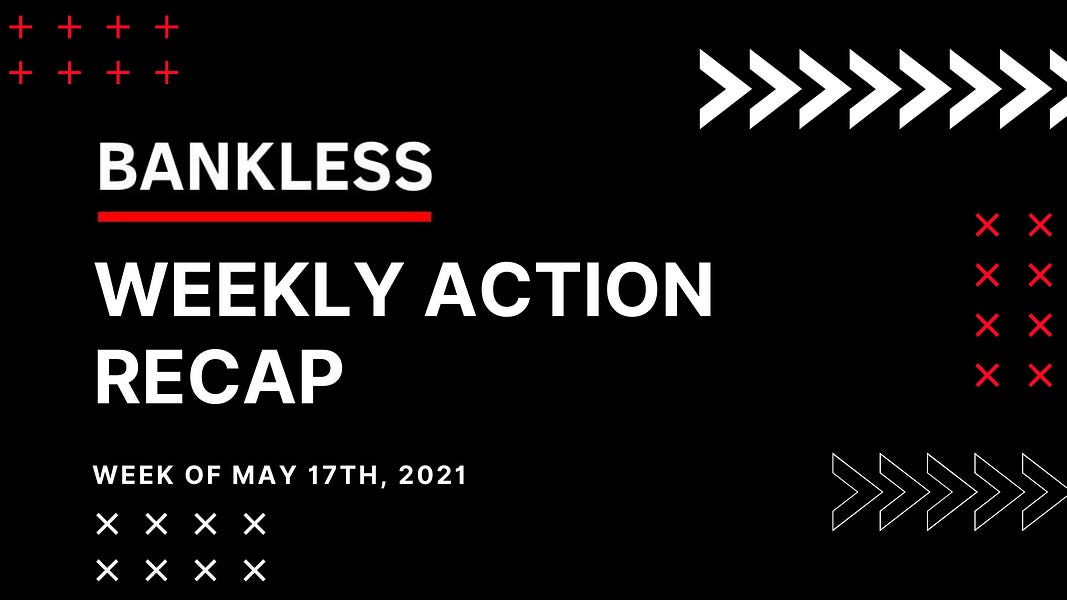 Friend & Sponsor
Across

- Across.to is the bridge you deserve
Dear Bankless Nation,
DIP WEEK. You hanging in there?
ETH at ATHs last week at this time. This week ETH dropped by -50%. 😱
Be honest: did you panic sell?
If you didn't sell it's probably cause you've seen this movie before…
China "banning" Bitcoin (they've done this like a dozen times)
Elon Musk talking smack (who cares what billionaires say?)
A cascade of liquidations (volatility doesn't affect holders)
Every major exchange went down (DeFi didn't)
A sprinkle of Tether FUD (whether it's warranted or not is for another post :)
For all you second and third cycle veterans this all sounds pretty familiar.
Even the price action resembles something we've seen before.
Last year we said it was just like 2016. And we predicted this year would play out like a fractal of 2017.
Well guess what? Last week felt just like June 2017 when ETH hit $420 (euphoria!) then tanked straight to $150 (despair!). I remember people running for the exits then. Mass panic. Price later recovered, then went on to reach 3x all-time-highs that year.
No one knows the future but something tells me we've got a similar path ahead.
Here's the thing—absolutely nothing changed about crypto's fundamentals last week. That's why I think many of you are using this as a Dip buying opportunity.
Do you have long-term conviction?
Be greedy when others are fearful, and be fearful when others a greedy.
Cause the market is fearful right now—what you gonna do?
Here's what's lined up for next week:
We're show you how to take out an interest free loan
William gives us his best gas saving tips
More level ups.
Let's get to the recap.
- RSA
P.S. Coindesk Consensus 2021 is next week! Download knowledge directly from Ray Dalio, Michael Saylor, and even our very own David Hoffman. Get $20 off tickets w/ this link.
---
Recap for the week of May 17th, 2021
---
Listen in Podcast App | iTunes | Spotify | YouTube | RSS Feed
---
ACTION RECAP
WATCH & LISTEN
METAVERSAL 🧙‍♂️
BANKLESS DAO 🏴
Bankless DAO weekly recap dropping later today!
---
Weekly Subscriber Perks 🔥
Bankless premium members get access to perks like these:
Launch your own raffle for Bankless Badge holders! Go ahead. We can't stop you.
---
We're now live streaming State of the Nation—join us at 2pm EST every Tuesday!
---
🗞️ Latest Weekly Rollup.Download the week in crypto to your brain in this 25 min show.