NFTs
DeFi Arts Intelligencer - Dec. 19th, 2020
Welcome to the 48th issue of the DeFi Arts Intelligencer, your weekly source for key happenings around Ethereum art, collectibles, games, finance, and more. Subscribe here! Also, I wanted to say thank you to all my readers this year. Since Jan. 2020, you've helped me build out this publication as a useful avenue for learning more about NFTs and Ethereum's blooming culture scene. Now it's time to take things to the next level. In Jan. 2021, the Intelligencer is going bankless and rebranding to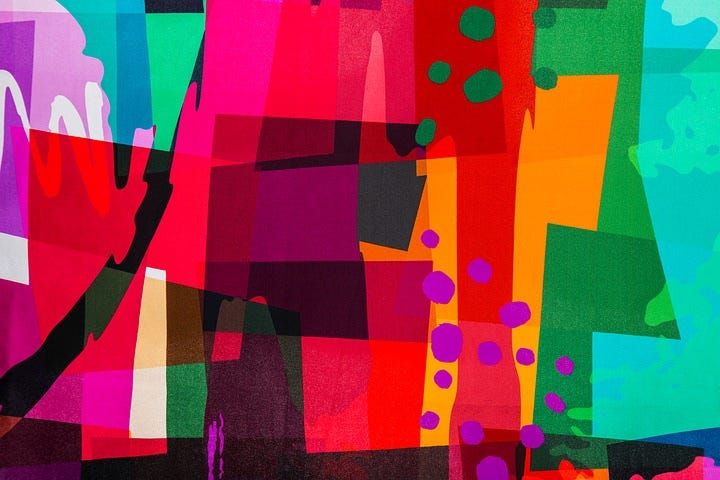 Welcome to the 48th issue of the DeFi Arts Intelligencer, your weekly source for key happenings around Ethereum art, collectibles, games, finance, and more. Subscribe here!
Also, I wanted to say thank you to all my readers this year.
Since Jan. 2020, you've helped me build out this publication as a useful avenue for learning more about NFTs and Ethereum's blooming culture scene. Now it's time to take things to the next level.
In Jan. 2021, the Intelligencer is going bankless and rebranding to Metaversal. I'll start publishing my weekly write-up as a new NFT-focused sub-newsletter of Bankless, one of Ethereum's premier media publications.
You'll still get the same great NFT news straight to your inbox, personally curated by me as always. We'll just be educating a wider audience on NFTs now. Cheers to that 🥂
🔶🔷🔶🔷🔶🔷🔶🔷🔶🔷🔶🔷🔶🔷🔶🔷🔶🔷🔶🔷🔶🔷🔶🔷🔶🔷🔶
---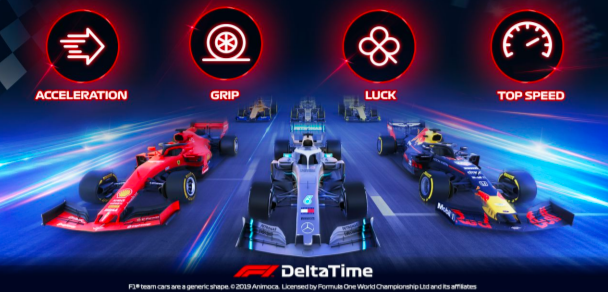 Thanks to the Intelligencer's sponsor this month, F1 Delta Time! The NFT sports arena is blooming, and F1 Delta Time is one of the biggest projects in that sector right now. The Formula 1 blockchain-based game has brought in 100s of ETH worth of transactions in recent weeks, which shows the game is booming lately. Keep it on your radar accordingly!
---
For this dispatch:
🎨 Digital Art & Collectibles
🕹️ Blockchain Games
Lending and borrowing Axies for popular Ethereum game Axie Infinity is about to get a whole lot easier courtesy of new community project AxieTree.
♦️♦️ DeFi News
The ETH price boomed this week (currently ~$647), and Ethereum's future is brighter now than it's ever been …

Trading protocol Uniswap went beast mode in DeFi this year. Legendary cryptoartist XCOPY created an ode to Uniswap creator Hayden Adams as part of CoinDesk's "Most Influential 2020" campaign …
📰Fresh Content
Thanks for reading, and stay creative on- and off-chain!
Keep an 👁️ out for the 49th issue of the DeFi Arts Intelligencer this time next week, too. Cheers ✌️
🔶🔷🔶🔷🔶🔷🔶🔷🔶🔷🔶🔷🔶🔷🔶🔷🔶🔷🔶🔷🔶🔷🔶🔷🔶🔷🔶
---
About DeFi Arts Intelligencer
The DeFi Arts Intelligencer is curated by me, William M. Peaster, a professional writer and editor who's been tracking the Ethereum and DeFi beats in recent years.
I'm passionate about art and a DeFi/NFT optimist, so putting together this newsletter is both fun and informative for me. I hope others may find the content helpful, too. But be mindful, the information herein should not be construed as investment advice. I'm not a financial adviser, and these are my opinions. Always take care to seriously consider the various layers of risk you face in participating in the still-maturing cryptoeconomy.
If you have a DeFi tip or lead, questions or comments, or would be interested in commissioning me for a writing gig, you can ping me at [email protected] or on Telegram at @wmpeaster.
If you enjoy this newsletter and want to support it, feel free to subscribe or have a like-minded friend subscribe as well. I have collected NFTs open for offers, too, as well as my own art NFTs available. Tips also accepted at wmpeaster.eth. Thanks kindly!